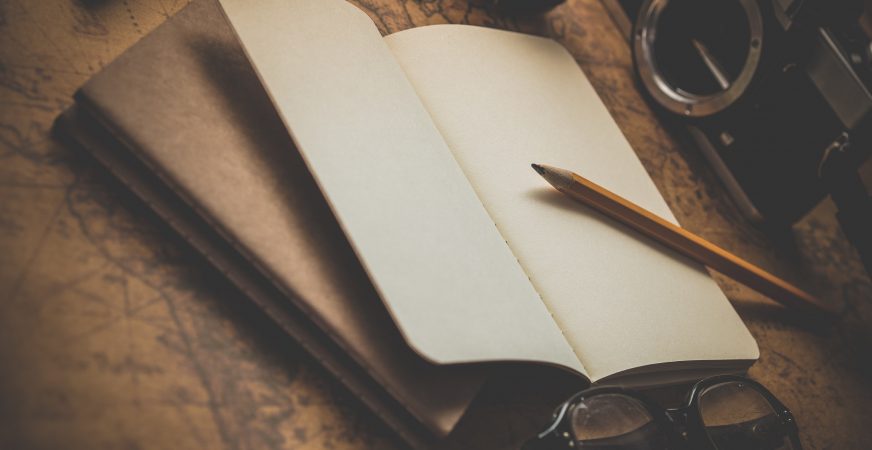 What Camera Should I Buy?
Most people want to have something more than their smartphone cameras to take high-quality pictures and shoot videos.
If you go to an online or an offline store right now to buy a camera, you would probably be bombarded with choices.
There are point-and-shoot cameras, DSLR cameras, camcorders, and traditional manual cameras.
Related Guides: Best Cameras: According to 24 of the Most Accomplished Photographers
It can be very difficult to choose just one from the literally thousands of options available.
This guide will explain what all these different camera types are, and how to pick the one that fits your needs and budget:
The Main Camera Settings
When buying cameras, like smartphones or computers, you should be able to understand the specifications.
Let's face it:
Cameras have specs that are hard to understand if you are not a professional photographer.
There are many camera settings to consider, but really it comes down to just three:
ISO, shutter speed, and aperture. You can buy a great camera as long as you understand these settings.
Read below for brief explanations that will guide your purchase:
ISO
ISO is the camera setting that tells you how sensitive to the light it is. The ISO will be listed in numbers like 100, 400, 1,600 and so on.
The higher the ISO number is, the more sensitive to light the camera will be. In other words, high ISO numbers allow you to shoot clearer images in low light settings.
While this is advantageous, there's also a catch. High ISO numbers also generate grainy and noisy images in low-light conditions.
Shutter Speed
The shutter is a part of the camera that controls how much light the camera's sensor is exposed to.
Shutter speed refers to the time the shutters are open to the lenses and the sensor. This is measured in fractions of seconds, like 1/15 or 1/60.
If the shutter speed is low, then more light will be allowed to enter the lenses.
Therefore, low shutter speeds are good for taking pictures in low-light conditions, such as evenings.
Faster shutter speeds are not good for night photography, but they freeze motion.
If you want to catch someone suspended in air when jumping, you will need a camera with a fast shutter speed.
Aperture
The aperture is the hole in the camera lenses that allows the light to pass inside and enable photography.
The size of the hole also gives the camera a feature called "depth of field." It is the part of the scene you take that appears the sharpest in the images.
You can get a large depth of field with small apertures. It means that more portions of the scene your photograph will appear sharp.
If the aperture is large, the depth of field will be small. The aperture will be indicated with an "f" number, such as f/2.0, f/2.8, f/5.6, or f/8.0.
Other Features That Matter
Now that you know the main three specs, there are also several other camera specifications to pay attention to.
The settings below play a significant role in showing whether a camera is suitable for your use or not.
The features are not extremely important like the above three, but still need to be paid attention to.
Autofocus
Traditionally, people had to manually rotate the lenses of the cameras to bring the scenery into focus before shooting.
Nearly all modern cameras have autofocus, where the camera can automatically bring the scene you are shooting into focus.
Autofocus is an essential and necessary tool for casual photographers. The faster the autofocus is, the better it will be.
Autofocus should also be highly accurate. If you want to understand how precise autofocus is, you will have to consider it in terms of depth of field and aperture.
Megapixels
Megapixel is a word we hear a lot in association with cameras, especially smartphone cameras.
Despite popular belief, megapixels are not what make cameras good or bad.
As you may already know, digital pictures are made up of tiny units called pixels. A megapixel is a million pixels.
The MP number in your camera refers to the digital reproduction quality of the picture, not the direct photo quality of the picture.
When you take a photograph with a high MP camera, you will be able to digitally make the picture larger or take full page prints without the picture quality looking pixelated or blurry.
So this is the thing:
The MP count doesn't refer to how detailed a photograph the camera can take. It simply refers to what size printouts you will be able to get out of the photograph.
For example, if you have a standard 8MP camera, you can take 16x20-inch printouts at max at a max resolution of 3264x2468.
The higher the MP count is, the bigger the printouts you can get without making the photograph pixelated.
Size of the Sensor
The sensor is one of the most important aspects of the camera. It's what allows the light to pass into the camera and take photographs.
The size of the sensor matters in how bright and detailed the pictures will be. Bigger sensors are great at taking pictures in low-light conditions.
The size of the camera usually indicates how big the sensors are. A smartphone camera, for example, usually comes with a smaller sensor around 10mm.
Full frame professional cameras have sensors as big as 35mm. The bigger the sensor, the better it is.
But don't forget that you should consider the camera sensor in terms of other aspects as well.
Video Capabilities
Modern cameras also come with video recording capabilities.
Related Guides: Professional Travelers and Bloggers Name the Best Camera for Vlogging
There are two important specs to consider if you plan on shooting videos with your cameras as well:
Optical Image Stabilization
One of the biggest challenges of shooting video with a camera is shaky hands.
Unless you have nerves made of steel in your hands, there will be some natural shaking when shooting videos manually.
Optical Image Stabilization refers to special technology inside the camera that reduces this natural shake.
It can eliminate some small amount of shaking from videos entirely, and major shakes will be contained and become more bearable.
There are loads of different optical stabilization tech that camera makers use so it's hard to make comparisons.
However, when you buy a camera, you should always check whether optical stabilization is available. It should be listed as yes or no.
Some brands specify the type of tech available so you can read up on it more.
Zoom
If you want to shoot a close-up of a scene, you may have to physically bring the camera closer. But you could also alternatively use the zoom feature.
It's not advised to buy a camera without zoom. This feature is typically available for still photographs, but not always for video.
The video zoom you choose should depend on your need. Typically, 5x to 10x zoom is okay for taking close-ups of faces of people in the same room.
If you want a close up of a football game from bleachers, then you will need at least 25x zoom.
There are cameras capable of 1,000x zoom or more. The higher the zoom is, the better the camera is, but it will also cost you more.
What Do You Want to Use Your Camera for?
First thing to do when buying a camera is to assess your individual needs.
There is a dizzying amount of camera types available in the market, and the decision finally comes down to what exactly you will be using the camera for.
See the list below to find out which cameras you should buy depending on your needs.
I Want to Become a Photographer
If you want to become a photographer, then you should invest in a camera that is more than a basic point and shoot camera made for casual users.
What Camera Should I Buy for Beginner Photography?
The best beginner camera for budding photographers is a DSLR camera.
These cameras are built like conventional cameras, but are convenient and don't have photography films inside.
They offer a lot of settings that you can customize. That means you can learn more about taking pictures with a DSLR than you would with a point and shoot camera.
The best camera for photography is usually a full-scale camera, and high-end DSLRs come close to this.
What Camera Should I Buy for Professional Photography?
If you are a professional photographer, then you will need a camera with superior capabilities and also customizable options.
You will need a camera with interchangeable lens to switch between portrait or landscape shots.
And then there's this:
You will need more control over ISO to shoot in many different types of light settings.
You will need decent shutter speed, and possibly complete manual settings to take photographs in complex settings.
And of course, you will need additional accessories like mounts, tripods, carrying cases, extra lens, and so on.
The best camera for convenient professional photography is a high-end DSLR with a sensor at least 35mm.
There are also full-scale professional camera brands that offer more manual control without pesky digital contrivances.
Canon EOS 5D Mark IV and Nikon D810 are some examples of best DSLRs for pro photography.
What Camera is Best for Action Shots?
You will have to invest in an action camera for sports photography with a zoom of 25x or more to get the best action spots.
Related Guides: Best Action Cameras: 21 Adventurers Share Their Top Picks
High shutter speed will also be important. There are many to choose from in this category.
However, Nikon D500 DSLR and Canon 7D Mark II DSLR have been fan favorites for some time when it comes to taking action or wildlife shots.
What Camera is Best for Filming?
There are so many great film making video cameras, it's hard to choose just one.
The best film cameras are often mirrorless because that allows for shooting of Ultra HD video. The best filming cameras also depend on your budget and needs.
If you want an action can to take on vacation, the GoPro is probably the best in the market right now.
If you are looking to take more professional action shots, then Sony Alpha a7S and Panasonic Lumix GH4 Mirrorless Camera are great options.
Blackmagic Pocket Cinema Camera and Canon C100 Mark II EOS Cinema Camera are also popular choices.
What Camera Should I Buy for Travel?
There are two things to consider before buying a travel camera:
Your expertise level and your needs.
If you are a complete beginner to photography, you should probably buy a point and shoot camera that is really easy to use.
If you have some experience and don't mind messing around with settings, you can invest in a budget DSLR when traveling. But DSLRs can be a bit bulky.
If you plan on sporty activities like biking, then you should probably pack a GoPro to shoot real-time video.
What Camera Should I Buy for Underwater Photography?
Underwater cameras are specially designed to withstand water pressure, and also be waterproof of course.
It's recommended to buy an SLR or a mirrorless camera to take wide-angle and macro photographs when underwater.
Mirrorless cameras also have excellent HD filming capability that renders underwater images in vivid detail.
Some suggestions are Canon G7 X II, Olympus OM-D E-M1 II, and Sony a6500 C.
If you want a basic camera to take underwater shots when you snorkel, get a point and shoot camera with a waterproof casing.
What Camera Should I Buy to Record My Car Journey?
You will need to buy a dash cam to record your road trip by car. There are dash cams specially designed for road trips that you can consider, like Vava.
You can also buy a road tripping DSLR and attach it to your vehicle with additional accessories.
Some examples of such cams include Nikon Road Trip Pro, Samsung NX1, and Canon Rebel T5.
Also, GoPro Hero 4 with a car mount is always a reliable choice as well.
What Camera Should I Buy for Vlogging?
When you buy a vlogging camera, what you need to pay attention to is the camera's filming, wireless, and transportation capabilities.
Most people vlog in front of their computers. So you will need a cam that can shoot your face close up in HD. You can buy one for relatively cheap with $200.
Vlogging cameras should be able to connect easily to a computer. If you are more adventure minded, then your best choice is a Wi-Fi-connected GoPro.
Related Links:
What Camera Should I Buy for Backpacking?
If you are going backpacking, you will need a camera with good zoom to capture the panoramic mountain tops in the distance and the surrounding scenery.
And take note:
You will also need decent aperture, low weight, and also probably lenses you can change to wide angle type.
Considering that you are moving, you will need an action cam with a good shutter speed as well.
If you are filming, go with a GoPro and a mount to capture your backpacking trip.
For still photographs, the best choices for backpacking are Olympus TG-870, Sony RX100 V, Nikon DL 18-50, or Sony Alpha a6300.
What Camera Should I Buy for Live Streaming?
You will need a camera with a built-in webcam for live streaming. The other thing to look for is connectivity.
You will need both USB and HDMI connectivity. The camera will require Wi-Fi capability to directly connect to your streaming platform.
Most DSLRs available these days have these capabilities. There are many options to choose in this category, so choose depending on your budget.
What are the Different Types of Cameras?
There are many different camera brands, and also many different types of cameras used for photography.
The main difference is between digital cameras and fully manual cameras.
Within these categories, there are other smaller types as well.
Most cameras available these days are digital and offer excellent advanced features that manual cameras typically didn't.
Here is a list of digital camera type to base your purchasing decision on:
Digital Cameras
Digital cameras can be found pretty much anywhere cameras are available.
These cameras typically offer excellent image quality and good connectivity to other electronic gadgets.
As digital cameras are widely available, the prices also vary greatly. You can buy digital cameras anywhere between $50 and $3,000, or more.
If you are looking for a budget digital camera for casual use, you can find a good product priced around $100 or so.
If you are willing to add about $100 more, you can buy a really good casual camera that might even be suited for learning photography.
Related Links
Types of Digital Cameras
DSLR
DSLR cameras became really popular in the nineties. DSLRs are the choice digital cameras for amateurs and professionals alike.
These types of cameras often offer higher quality photographs, good range of features, and lenses that can be interchanged if needed.
DSLRs also come with good sized sensors. High-end DSLRs sometimes have sensors as big as 35mm.
DSLRs are typically more expensive and you will have to spend at least $300 on one. They can be heavy and bulky too.
This list mentions a good number of budget DSLRs you can get for around $300.
What is a DSLR Camera?
DSLR stands for digital single-lens reflex camera.
These cameras are unique because they are built like traditional single lens reflex cameras, but have digital sensors instead of classic photo films.
You can take digital photos with a DSLR and store it in an SD card. DSLR cameras are often big compared to other types of digital cameras.
Why Use a DSLR Camera?
DSLR cameras offer superior image quality of traditional cameras with the convenience of a digital sensor.
You won't have to clean film when you have a DSLR. New DSLRs can also shoot video.
There are also other excellent features available like video capabilities, optical zoom, low-light photography, and optical stabilization.
What to Look for When Buying a DSLR Camera
This is important:
The digital sensor is the most defining feature of a DSLR. So when buying one, you should check how big the sensor is.
The price will also depend on how big the sensor is. In addition, look for other options like optical stabilization and video zoom.
If you want to take printouts of the photos you take, you might also want to consider the MP count as well.
Do check how the DSLR stores data. Some use SD cards, but others use TIFF cards.
Related Links:
Point and Shoot Cameras
Point and shoot cameras are sometimes also called compact digital cameras.
Learn more about these types of cameras here:
What is a Point and Shoot Camera?
Point and shoot cameras are the simplest type of digital camera you can buy.
These cameras allow just about anyone to point the camera in a direction and take a beautiful photograph.
There's no need to know what photography is or have any experience as a photographer.
Point and shoot cameras are packed with digital features and are cheaper and lighter than DSLRs.
Why Use a Point and Shoot Cameras?
The main reason to use a point and shoot camera is the convenience and ease.
You can use one without needing to learn how to take photographs. These cameras are friendly and easy to travel with.
This is the best type of camera for casual users. You don't need any skill or a special eye for photography to shoot a nice picture or take a lovely video.
What to Look for When Buying a Point and Shoot Camera
Point and shoot cameras don't come with a lot of customization options. But when buying looks for main features like aperture, depth of field, and shutter speed.
You will also need to look for optical image stabilization, zoom, and autofocus, which most point and shoot cameras have.
The feature most people are interested in with point and shoot cameras is the price. A good one would cost around $100.
Mirrorless Cameras
Mirrorless cameras are a brand new type of professional camera. Read the below section to learn about these types of cameras.
What is a Mirrorless Camera?
A mirrorless camera is a type of professional camera. They are basically like DSLRs but are more compact.
DSLR cameras have an internal mirror that reflects light to the camera sensor.
Mirrorless cameras, as the name suggests, don't have this reflector.
Because they lack a mirror, these cameras are lighter and smaller than DSLRs without losing any capability.
Why Use a Mirrorless Camera?
Mirrorless cameras are relatively new and have incredible capabilities.
These cameras are often used by professionals to capture high-resolution images that most cameras are incapable of.
Mirrorless cameras have the capabilities of higher-end DSLRs. They can shoot videos in ultra HD, and have far superior shutter speeds great for capturing the action.
What to Look for When Buying a Mirrorless Camera
When buying a mirrorless camera, compare its shutter speed and resolution capabilities against DSLRs.
Mirrorless cameras are distinguished by the shutter speed, so if you buy one, make sure this shutter speed is really fast and is not typically available on other types of digital cameras.
Also, these cameras are battery operated so you might want to check battery life as well.
Dash Cameras
This type of camera is becoming increasingly more common.
Learn more below:
What is a Dash Camera?
Dash cameras, or dash cams, are small cameras that can be affixed to the dashboard of a vehicle.
They are smaller and are sold with attachments that fix the cam to the car.
Why Use a Dash Camera?
If you want to record what's on the road ahead of you when driving, you will need a dash cam.
Dash cams are increasingly being used by motorists for security reasons. You can use dash cam footage in your defense in case you get into a traffic accident, for example.
Dash cams can also capture car thieves. On a more positive note, dash cams are great for capturing scenery from the car when going on road trips.
What to Look for When Buying a Dash Camera
The aperture is very important when buying a dash camera. You will need a small or mid-sized aperture to capture decent depth of field.
You will need fast shutter speed to capture motion action as well.
Also, you might want to check whether the dash cam comes with attachments suitable for your vehicle's dashboard.
Dash cams can vary in price. It's advised to avoid the cheapest dash cams priced under $100.
If you want a dash cam that can capture traffic and images in low-light conditions, be willing to spend up to $200.
Drone Cameras
As drone photography is becoming more popular, drone cameras are too. If you want slick aerial photography, you will need one.
Here are several important factors to know:
What is a Drone Camera?
Do not confuse drone cameras with drones.
Related Guides: Best Drone Cameras: 20 Drone Photography Experts Disclose Their Favorite
Here's the deal:
Drone cameras are individual cameras that can be fixed onto drones without cameras.
There are also drones that are available with cameras already attached.
You can also separately buy a drone camera and attach it to a compatible drone.
Drone cameras are just like regular cameras, but they are smaller and needs attachments to get fixed to the drone.
Why Use a Drone Camera?
Aerial photography, of course. Most drones do not come with cameras. If you buy one, you will be able to instantly transform a toy drone into an aerial photography machine.
What to Look for When Buying a Drone Camera
Most drone cameras are advertised with megapixel size. You can largely ignore this spec, and learn more about resolutions supported, zoom, and storage type.
Considering you are shooting aerial photography, you will need a drone cam with a darn good zoom.
Buy a high-res camera to shoot HD videos. Also, drone cameras you buy separately won't sync with a smartphone app.
Therefore, it should have storage capabilities via an SD or a TIFF card.
You should also consider the price.
You can buy a drone plus the camera with a budget of $50. But these cheap drones are limited in capabilities and don't have powerful zoom.
A decent drone camera for casual use would cost about $100. The best drone cameras that don't require FAA licenses cost around $300.
Related links:
Action Cameras
Want to shoot fast moving video and take photographs while in motion? Then you will need a good action camera.
Read more below:
What is an Action Camera?
Action cameras are special cameras like GoPro designed for adventurers and action lovers.
Action cameras are more versatile and durable than typical cameras. They have super fast shutter speeds to capture speedy motion.
They are also small and can fit in a hand. Action cameras come with a lot of different mounts to attach to surfaces like boats, headpieces, clothing, and armbands.
Action cameras are defined by really awesome wide-angle views they can provide.
Why Use an Action Camera?
You can use an action camera to capture video in real time as you engage in adventurous activities like whitewater rafting, hiking, cycling, running, or much more.
Unlike regular cameras, you don't have to hold them while your hands are busy. You can use a mount to fix the action camera to a surface.
These cameras also have things like waterproof casing to use when you are going on adventures like diving.
What to Look for When Buying an Action Camera?
When buying an action camera shutter speed and aperture are pretty much everything.
Remember:
The aperture should be small enough to support wide angle lens. The shutter speed should be speedier than in regular digital cameras.
Also, you might want to check out the optical stabilization tech.
You will be moving a lot, so the tech should be sophisticated enough to minimize shaking as much as possible.
Action cameras are sold with a host of accessories. Check what's available and what's not to enable shooting hands-free.
You will need to dedicate a budget under $200 to get your hands on a decent action camera.
Related Links:
How Good is a Smartphone Camera?
Do you really need to buy a camera if you own a smartphone?
Read below to find out:
Phone Camera Vs DSLR
The camera in your smartphone is capable of pretty incredible things. It's fully digital and is easy to use like a point and shoot camera.
The latest smartphone cameras, like the iPhone 7, are so sophisticated they can be compared to a low-end DSLR even.
While smartphone cameras are pretty great, they lack certain features that make them as good as specialized cameras.
What Features are Different?
Mainly, smartphone cameras have to be small to fit inside the phone. That means they come with tiny cameras sensors.
The sensor is very important for taking high-quality images in different light settings.
So small sensors limit your ability to take high-res photographs in any type of light setting.
You usually end up with low ISO settings that leave photos looking dark and grainy.
Smartphone cameras also don't have optical zoom.
The zoom available in the camera is digital zoom. It doesn't zoom in on the picture. Rather, digital zoom makes a captured image larger.
Optical zoom is the real thing that let you focus more closely on an object in distance.
For example, if you want to take pics of a sports game from the stands in a stadium, then you will need an actual camera with optical zoom.
Your smartphone camera simply will not do.
DSLRs are fully fledged cameras that have large sensors, optical zoom, and many other features. One of the main advantage DSLRs offers is the ability to change lenses.
You can use fisheye lenses to focus sharply on a single object or use wide angle lenses to capture scenery spread across a large area.
You can take pro-level snaps with a decent DSLR that you want to able to with a smartphone camera.
In a nutshell:
Smartphone cameras are great for selfies. If you want to take lasting and high-quality photographs in any setting, invest in a DSLR.
Necessary Accessories for a Camera
You can dramatically increase the capability and functionality of your camera with a select number of accessories.
Here are the most essential accessories to buy with a camera:
Memory Card and Reader
You will need to buy a memory card separately for the camera you purchase.
Digital cameras store images on external storage cards. High-quality images cannot be transferred wirelessly.
Here's all you need to know:
Cameras either have SD card storage or TIFF storage. These cards come in with different storage capacities and different types to fit camera models like high-speed Ultra HD ones.
When you buy a card, you need to buy a reader for it as well. That is another card that goes into the card reader of your computer.
You can buy a card and the reader together. If your computer doesn't have a card reader, you will have to buy this device separately.
Spare Batteries
Digital cameras are powered by batteries. Some use typical AA batteries while others come with rechargeable batteries.
It can be very frustrating to end up with a low-battery notification when you are in the middle of a vacation or a road trip.
So, always pack some spare batteries when you are taking the camera on the trip.
If the camera you buy uses a rechargeable battery, you should probably buy a spare to add extra few hours of charge on a journey.
Camera Bags
Most cameras purchases include a carrying case.
In case it doesn't, it's totally worthwhile to invest in a camera case with padding to protect your camera when on the road.
You can use the case to keep your camera safely stored away from dust when back at home.
Tripods
Tripods are necessary for taking certain types of still photography shots.
If you are filming on a single location, a tripod will eliminate the need to hold the camera all the time. It also removes the shaking.
Tripods are commonly used to take portraits. They are also great for taking scenery photographs with wide-angle lenses.
Tripods come in different heights and weights. You can buy foldable tripods for travel, or heavy ones for use in professional photography.
Tripods vary in price as well. You can invest $500 in a big branded tripod. But for most uses, a tripod can be bought for about $100.
Related Links:
Cleaning Equipment
Cameras do need special cleaning equipment. You will need fine brushes with small brush heads to remove dust off the camera after use.
It's peskier to remove fingerprints and other oily residue. You will need a special lens cleaning kit with a solution for the job.
You should never use regular household cleaners on your expensive DSLR or action cam.
Check the manufacturer's website first to learn about how to clean the camera properly.
Then buy a good cleaning kit. You should at least stock up on the microfiber cloth to clean lenses without leaving scratches.
Filters
Lens filters allow you to manually control the light level entering the camera when shooting a scene.
There are three types of lens filters:
Ultraviolet (UV), Neutral Density (ND), and polarizing.
UV and polarizing filters block specific wavelengths of light giving you particularly desired effects.
ND filters allow filming of motion more smoothly.
Filters are not very expensive, so even budget-conscious photographers can benefit from these.
Lenses
If you buy a DSLR with interchangeable lens, then you can change the lens to take any type of photograph.
For example, popular wide-angle lens allows you to take sweeping pictures of amazing landscaped.
Fisheye lenses allow for focusing on a single object.
You can use different lenses to add effects and expand your horizons.
You can buy different types of lenses individually, or you can spend a little on a lens kit with many of the most popular options.
Where to Buy a Camera
Let's find out where you can buy a camera.
Online
The easiest and recommended method for buying a camera is online.
You can go to a retail website like Amazon or a specialty camera website to buy any type of camera you like.
You can buy cameras directly from the manufacturer with a warranty online. Afterwards, the product will be shipped directly to your home.
Generally, you can expect a good price range online and also find the cheapest prices.
You can also compare prices on the web, which is a major advantage.
Finally, you can read customer and professional reviews and make a highly informed purchase.
Camera Shops
The most traditional way to buy a camera is at a shop.
This is not recommended unless the shop has something that you can't find online, such as a cheap deal, a rare product, or a huge warranty offer.
If the shop includes lifetime repair or tech support for the camera purchase, then it might be worth the drive.
Buying a Used Camera
Low on funds?
If you cannot afford a high-end camera, you can buy a used version of the same product for much less than the retail price.
You can easily find used cameras on sites like eBay. Amazon also sometimes lists used products with new ones.
You can use online directories to find sellers with used cameras they are happy to part with.
Of course, you will have to demand photographs and ask probing questions about the condition of the camera before you buy.
It can be risky, but also rewarding if you do your research right.
What is the Price of a Camera?
The prices of camera vary depending on the type.
Generally speaking, you can buy a camera for as cheap as $50, or for as much as $5,000. If you want to buy a professional camera, expect to pay at least $1,000.
Small point and shoot cameras are the cheapest products to buy.
You can typically find a decent product for around $100. DSLRs have the widest ranging prices.
Here's the breakdown:
The cheapest DSLRs cost at least $300. The products at this price level are usually considered of good quality.
But if you want more features, it's recommended to budget for at least $500. If you want a high-end DSLR, it will cost you north of $1,000.
Mirrorless cameras offer amazing capabilities but they are also very expensive.
Such cameras usually cost more than the average DSLR. You will have to pay around $1,500 for a good mirrorless camera.
If you are looking for a dash cam or an action camera, there's diversity in price. Budget users can find decent products for around $100.
But if you want a high-end product, up your budget to about $300.
When it comes to action cameras, GoPro dominates the market. GoPros typically average around $300. But you can buy a smaller GoPro, like Hero, for less than $200.
There are excellent budget GoPro alternatives under $200.
If you are buying a drone camera, you can buy a budget product for about $100. This includes the drone.
However, high-end aerial photography drones are expensive and could cost as much as $1,000.
But for smaller ones that don't need FAA licenses, you can pay around $300 for a decent product.