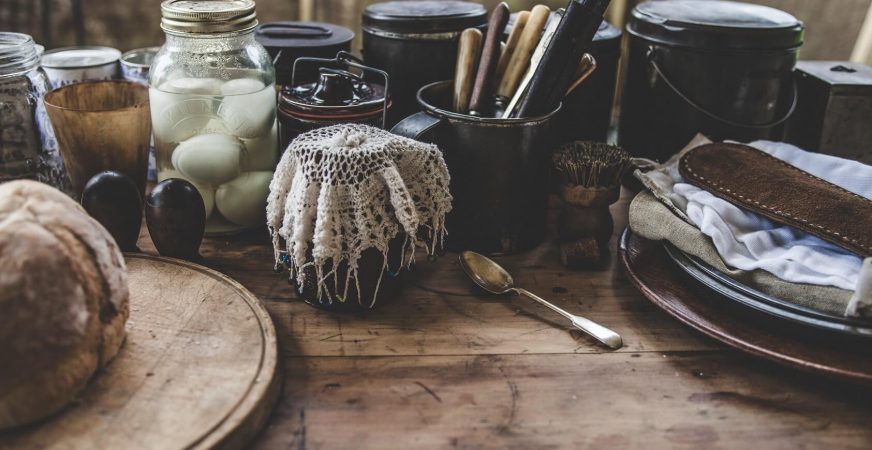 How Much Does it Cost to Remodel a Kitchen?
It is no surprise that kitchen remodels are one of the most requested renovations in homes.
Since this is one of the most used parts of your house, it is easy to see why it may need updates every now and then.
There are numerous factors to consider before starting a remodeling project. For instance, the work that you do will be dependent on the size of your kitchen.
Also, you will need to decide just what part of the kitchen you want to work on – is it only part of it or the entire space?
A complete overhaul could include flooring, plumbing, and electrical work.
This, in turn, will determine what type of materials you need to get and whether or not you need new appliances.
In this article, you will be able to find all of the answers to your questions, including those related to the average kitchen remodel cost.
Let's get started...
Kitchen Remodel Budgets
When it comes to remodels, the expense involved is one of the main concerns homeowners have.
Depending on the type of transformation that you are looking for, the costs may vary.
Fortunately, regardless of your financial situation, you should be able to afford at least a small remodel.
Here are the budget ranges typically associated with kitchen renovations:
High End Remodels
A high end renovation could cost you anywhere upwards of $40,000 dollars.
There tends to be a lot of variation with these type of projects. This is because most of the changes and additions are usually custom made.
As a result, the contractors, designers, and materials can vary quite drastically.
Mid-range Remodels
These are often the most common types of remodels.
While it does involve a considerable amount of changes made, most of the furnishings are store bought.
Also, the materials are of good quality but average cost.
For such a renovation, you could expect to pay between $15,000 and $20,000.
The DIY Option
This is the cheapest option available to you.
Since you are looking to cut down on costs, you will have to handle a good portion of the work by yourself.
The good news about DIY kitchen remodel costs, however, is that they are usually no more than $5000 for major changes.
Nonetheless, a smaller remodeling could cost you less than $2000 if planned well.
Average Kitchen Sizes
As expected, the size of your kitchen will play an important role in determining what the final bill will look like.
This can be a little tricky as defining the 'average' kitchen size can be a bit difficult. This is due to the variations in house size as well as shifting reports.
However, it can be narrowed down to the following:
Small Kitchens
On the lower end of the size spectrum, the typical small kitchen can be as little as 70 square feet.
This, of course, would be the dimensions of an incredibly tiny space.
While the small kitchen remodeling costs can be kept down, just because you have a small kitchen, it doesn't mean that you have to have minimal renovations.
You can choose to have different cabinets, with smaller ones placed closer to the roof.
There is also the option of having wall compartments where you can place microwaves or toaster ovens.
Some of the most popular renovations in such kitchens include painting and adding shelves and racks.
Medium Kitchens
Since constructors and interior designers are more used to medium-sized kitchens, they have come up with a term for such rooms.
These kitchens are known as 10x10 and, on average are about 100 square feet or a bit more. These kitchens can usually be found in slightly older homes.
In newer homes, you are more likely to find 12x12 dimensions, which gives you a bit more room to work with.
Regardless of the size, however, these kitchens allow for a more detailed remodeling.
You can change out the cabinets, put in a double sink, swap out the countertops, and get different flooring done.
You can also get inserts or specialized areas for a large cooker, dishwasher, or even a big fridge.
Kitchens in Condos
Sometimes, condo kitchens can be categorized as small kitchens. In certain instances, however, they can fall somewhere in between small and medium.
This happens when there is a dining area adjoined to the kitchen.
Still, when it comes to a condo kitchen remodeling, there may be a few limitations.
Often times, the renovations revolve around painting, changing the countertops and if there is enough space, an island counter.
Mostly, though, there may be just updated appliances like the refrigerator or the stove.
How Long Does a Kitchen Remodel Take?
The actual timeline of such a project will depend on how extensive the renovations are.
For example, if all you are doing is painting the walls or the cabinet, you should be able to finish over the weekend.
If there will be more significant changes, there is a good chance that it may take four to six weeks to complete.
If you are doing a major overhaul, such as tackling the plumping, ripping out walls, or putting in a new floor, the project can take up to four months.
It is important to note that this estimation is just for the construction phase. The actual planning and designing of the kitchen may take a while as well.
Kitchen Remodeling Ideas
When it comes to the actual remodel, you most likely have a couple of ideas that you would like to expand on.
After all, only you are truly aware of your budget and the size and shape of your kitchen.
If you do need inspiration however, there are plenty of kitchen remodel pictures available online, along with some useful advice.
If you need something to help you get started, though, check out these ideas here:
Add Extra Counter Space
In most instances, you might greatly appreciate another workspace in the kitchen. This is why the kitchen island is such a popular and requested feature.
They provide a separate prep area, but also add in terms of aesthetic appeal. They can even act as a storage area if you install cabinets.
Kitchen islands come in all shapes and sizes – they can be square, rectangular, or even an uneven shape.
Just remember that, when you choose the shape and size, this counter will often double as a dining table.
Furthermore, there should be at least 42 inches on either side of the counter so that there is space for you to move around.
If an island is too big or unrealistic, opt for a kitchen peninsula instead.
This is an extension of the existing countertops. Also, it can serve as a divider as it often acts as a boundary for the kitchen.
Rustic Style
A trend that has been quite strong for several years now is the rustic style – reminiscent of a farmhouse kitchen.
Fortunately, you don't need a large space to pull off this look. Also, because of the antique vibe that you are trying to create, you can save some money as well.
For example, you can create a stove hood and countertops out of reclaimed wood.
You can also opt for large, salvaged sinks.
Another great thing about this style is that you can do away with the cabinets higher up on the walls.
Instead, have floating shelves or a large cabinet to store plates, cups, and even spices.
The paint theme is also quite easy to manage as it is typically white or blue.
Creative Storage Solutions
A kitchen can be a rather cluttered place.
With pots and pans piled up on each other, spice jars all over the place, and appliances everywhere it can feel rather disorganized.
This is why some creative storage solutions are what you need to sort it all out.
Here is a trick that can be used for pots and pans:
Hang them up instead of storing them.
Construct a pallet board on one wall and hammer nails into it at intervals.
Then, hang the pans from these nails. This will give you easy access to your pans.
You can set up a shelf below the pans where you can store the lids.
Now, your coffee is something you reach for every morning so why not create a coffee station?
It doesn't have to be fancy. Instead, simply place all of the coffee making ingredients that don't need to be refrigerated on a tray on a countertop.
This includes your favorite mugs, spoons, and anything else you might need. Voila, a coffee station.
Industrial Style
The industrial theme is not one that will be going away anytime soon.
This style works particularly well in small spaces or apartments. After all, these spaces embody that era well.
Painted or exposed brick walls are almost universal features with these kitchens. You can do just one or all of the walls.
To complement the wall, make sure that you add plenty of exposed steel structures.
Set up steel racks against the wall, which you can use to store ingredients or utensils.
On a final note, make sure that you add plenty of reclaimed wood. For instance, on the countertops, the island counter, and perhaps even the floors.
Built-in Appliances
There is no denying that appliances like your microwave, oven, and even your fridge, can take up a considerable amount of space in your kitchen.
This is why it is best to build your cabinets and pantries around such structures.
To save space, you can place the microwave and the oven in separate compartments, one above the other.
While you are at it, you can also create a hollow space for your refrigerator when constructing your new cabinets.
To add to the finished look, go for refrigerators with wood-like French doors. This way, it will look as though it is a part of the storage system.
Kitchen Remodeling Features and Cost Breakdown
When you are deciding on the various features that you will add to or change in your kitchen, there are a few things to keep in mind.
Of course, cost will be at the very top of this list.
Nonetheless, there are some other things to consider. This includes just how durable the materials and the structures that are using will be.
Also, consider the tenuous age that we live in. It will be wise to add a few eco-friendly options and this may help you save money in the long run.
Then, there is whether you want the kitchen to exist as a separate entity or whether you want the general theme of your home to extend to this area as well.
Keep all of this in mind. Read on for some of the cost estimations for each feature that you want:
Kitchen Countertops
If you are changing the countertops, the changes you want to make will determine the cost you can expect to bear.
For a minor remodel, the cost will be between $900 and $1,100.
If you want to make more significant changes, you can expect to pay up to $4,000.
If it is a complete overhaul, your price range will be between $5000 and $7000.
It will not cost much to install the cheap materials, and they are usually easy to maintain. The downside is that they will have a short lifespan.
Paper composite and recycled glass are the least expensive, and these can cost as little as $90 per square foot.
For something more durable like laminate or tile, you will have to pay upwards of $1000.
Wood, metal, concrete, and bamboo are on the other end of the spectrum and will cost at least $2000. These tend to be heat resistant and durable.
Kitchen Island
A built-in kitchen island can cost you anywhere from $500 to $2000 dollars without electricity or plumbing.
With plumbing and electricity included, you may have to adjust your budget to about $3,500.
This, however, is an estimation for just the structure. For a countertop, you may need to factor in up to $1,500 depending on the material used.
The addition of custom cabinets as well as overhead lighting could also drive the price up.
Kitchen Cabinets
The popular consensus is that the cost to replace kitchen cabinets will be between $2000 and $8000.
Of course, this can be lower or higher depending on the size of the renovation as well as the materials used.
Instead of replacing the cabinets, you can simply refinish them. This way, you will only have to spend between $1,500 and $3,500.
The answer to the question, "How much do new cabinets cost?" is reliant upon whether you are going with custom, semi-custom, or stock cabinets.
As you can imagine, stock cabinets are the cheapest. With these, a linear foot may cost as little as $80 or as much as $400.
The disadvantage here is that there is limited number of sizes and styles from which to choose.
Semi-custom is a little bit more expensive, varying from $150 to $1,000.
The majority of these cabinets are stock, except for the fact that you can add detail for an additional cost and can even change the size.
The benefit of wholly custom cabinets is that they are built exactly according to the size and design that you want. You also can choose the material.
For such tailoring, you may have to pay up to $1,500.
Kitchen Flooring
The reason that the cost to redo a kitchen floor varies so much is due to several aspects:
The size of the space as well as the material chosen are obvious ones.
However, since this is a rather complex undertaking, you will also need to factor in the cost of labor as well.
Your most cost-efficient option would be vinyl as it can come to around $1000.
The issue with this type of flooring is that it has a tendency to release volatile organic compounds (VOCs) into the air.
This is why you are better off with slightly pricier options such as laminate, ceramic flooring, and linoleum that should cost less than $2000 overall.
Cork and wood are great for kitchens because they are durable and often great with stains and frequent use.
However, they do require regular maintenance and you will have to pay between $3000 and $4000 for this pleasure.
Appliances
There is a lot of variation in function and size among kitchen appliances. As such, their prices tend to have a great deal of disparity as well.
Therefore, figuring out how much kitchen appliances cost requires a bit of research.
There are a few things to take into consideration when making this estimation:
First, it depends on whether you want to purchase the high-end or budget options.
The other point is to determine whether you will get regular appliances or the energy-saving ones.
Here are some rough appraisals for the most relevant appliances:
Related Reading:
Microwaves
With microwaves, one of the first things you will need to decide on is the type.
If you only want a device for reheating your food, then you can opt for a solo microwave.
If you would like one that is also able to grill, then a grill microwave would be more appropriate.
A convection microwave is pricier than the two other models but it can also do the most. It can reheat, grill, and even bake.
The over-the-range or built-in luxury microwaves can cost a pretty penny. Some of these can cost upwards of $2000.
Mostly, though, you will be able to find a microwave that costs between $350 and $800.
If you are really looking to save some money, however, there are microwaves available for under $100.
Related Reading:
Refrigerators
With refrigerators, the number of compartments and features will determine how expensive this appliance is.
For instance, a traditional top-freezer refrigerator with two doors is going to cost you the lowest amount.
If you want a bottom freezer with an ice dispenser, etc., you will be moving into mid-range territory.
The luxury refrigerators are built-in options with French doors and perhaps several freezer drawers.
The mid-range refrigerators can cost you upwards of $700 while the luxury brands can be anywhere from $2500 to $3500, depending on the features.
There are more economical options available, sometimes for less than $500. The number of features, and sometimes the size, may be lower in these instances.
Related Reading:
Ovens
When considering the price of ovens, you will also need to take installation costs into consideration.
These, on average, should cost less than $200.
One of the first decisions that you will need to make is whether you want a gas or electric oven.
There are some ranges that come with dual capabilities so that you can switch between the two. These tend to be more expensive.
Then, it is a matter of figuring out whether you need a conventional or convectional oven.
The only real difference here is that convectional ovens use fans to circulate hot air inside and cook the food faster.
You may have to pay between $3000 and $5000 for a top-of-the-line oven. You can build some of these into your kitchen.
A simpler version can cost you a little more than $500, though this means it will lack many of the additional features such as a self-cleaning option.
If you are content with ovens that are smaller and have a lowered heat output, toaster ovens may be the best option for you.
These versatile appliances can bake, cook, roast, and reheat food with ease. They are also more cost efficient.
Related Reading:
Blender and Juicer
Whether you are a great cook or live on mostly liquid diets, blenders and juicers are something that every modern kitchen needs.
As smoothies, guacamole, and similar foods become more popular, people are looking for more versatile blenders.
In the case of such high performance blenders, you can expect to part with at least $250 to $470.
You can also expect to find the high-end juicers within the same price range.
Fortunately, with blenders and juicers, you don't need luxury options.
Since you can replicate many of the functions in budget options, you can get blenders for between $50 and $100.
These work just as well as some of the more expensive options.
The cheaper models may be quite small, however, and, in some cases, handheld machines.
If you don't want to spend too much money on a juicer but still want one that works well, you should be able to find a budget option.
While their price tags may have fewer than three digits, they will still hold up wonderfully.
Related Reading:
Coffee Machine
No home is complete without a coffee machine.
In most instances, the popularity of such machines means that it is quite easy to find coffee machines that range from $50 to $100.
Of course, they are only capable of making filter coffee and nothing else.
If you want a maker that is responsible for your daily brew from bean to cup, then the price tag will often hover around $700.
What is becoming the norm in households, however, are espresso machines. This is especially since it has become easier to make coffeehouse drinks at home.
At the higher end of the spectrum, you may have to shell out about $650.
If you want to maintain a certain quality, yet not have to pay as much, take heart, as there are models you can purchase for between $60 and $200.
If you want to go even lower with the price, take heed. While these do an admirable job, it is important to temper your expectations.
Related Reading:
Dishwasher
When looking for a dishwasher, there are two main things to look at. These are the number of wash cycles as well as the adjustability of the racks and the tines.
The more expensive the machine, the greater the options for these two factors.
With a luxury brand, you will have to pay between $1000 and $2000 at least.
For this price, you will get six or more wash cycles, an abundance of features, and plenty of organizational options.
A mid-range will cost you upwards of $500, but with fewer wash cycles and options.
If you don't require too much flexibility or space and want only basic features, there are budget models available to you.
These can often range between $250 and $500.
Related Reading:
Stove and Range
A stove just consists of the cooktop while a range refers to a cooktop and oven as well.
If you are looking for the least costly option to cook on, then a stove is your best choice.
These are typically built into a kitchen surface and can be either gas or electric powered.
Stoves costing below $250 have only limited options available. However, if you expand your budget to $500, you are going to find a lot more to choose from.
With ranges, the price discrepancy is based on features and number of burners.
If you are looking to splurge with a self-cleaning, double oven range, the price tag is going to be between $1000 and $3500.
For a more modestly designed, convection model, you will be able to find several under $750.
Water Cooler
These days, it can be a little tricky to trust what is flowing out of your kitchen tap.
Instead of resorting to smaller, plastic water bottles, you can opt for water coolers instead.
If you are looking for a model that is stylish and functional, you may need to budget for around $400.
Mostly, however, you will be able to get coolers between $150 and $200.
There are several, nonetheless, that are available for less than $150 while a hand pumping model can cost as little as $10.
Related Reading:
Stand Mixer
If you do even a little bit of baking, a stand mixer will be one of the most useful devices for you in the kitchen.
Whether you are making breads or cakes, this machine can help you do it all quickly and with as little mess as possible.
If you are professional baker or want to make artisan foods, you will need to budget in around $500 or $600, for the very best.
If you aren't all that picky about the brand or features, a good quality one shouldn't cost you more than $200.
Surprisingly enough, there are some admirable budget options as well. Although they are on the small side, there are a few for less than $50.
Related Reading:
Plumbing, Electrical, and Ventilation
If you are doing a complete overhaul of the existing kitchen system, then you will need to change some fundamental aspects of it.
This includes the plumbing, the wiring, and any ventilation features.
Since these are practically built into the foundation, you can expect to incur some significant costs.
Not to mention, you will also require the help of professionals such as plumbers, electricians, and builders.
Here is what you may have to spend:
Plumbing
If you want to move around some of the water elements, you are going to need to uproot the current system and have additional pipes installed.
It is important to check whether or not you need council approval and permits for the changes that you are making.
If so, you can expect to pay around $800 for such documentation.
Without taking the labor costs into account, the new pipes may cost over $1000, sometimes even as much as $1,700.
Electrical
One of the most common things that people want to do is to either add or move their electrical outlets.
Typically, this will run you about $183, although the costs can vary depending on labor.
If you simply want to replace your current outlets, this can be a little cheaper at around $175.
If you are upgrading some of your appliances, you may find that they are a great deal more powerful than your older models.
As a result, they may draw more power from electrical board and it may not be equipped to deal with that. To do so, you will have to spend about $1000.
Ventilation
When you think about ventilation, range hoods are typically what are used. The main price discrepancy here exists between the type of range hoods.
Most under the cabinet options are affordable, with the prices ranging from $250 to $700. The wall-mounted models, however can cost upwards of $1000.
However, what really adds to the expense of ventilation with kitchen renovations is the installation costs.
On average, you may have to pay over $300 to have a range hood installed. Since it is a complex process, this service can't often be waived off either.
Kitchen Sink and Faucet
With both the kitchen sink and the faucet, the main cost involved is the material and the brand of the fixtures.
It is because of this that this type of renovation can be anywhere from $90 to $600 for faucet replacement and $100 to $2000 for sink replacement.
With the kitchen sink, there is also the type to think about, as well as the placement of the sink.
For example, drop-in sinks and undermounts are the most cost-effective, available for under $500.
Due to the sheer size, however, a farmhouse is the most expensive, costing upwards of $800.
When adding sinks or faucets, you should consider the current state of your plumbing and whether or not it needs updating to match these fixtures.
Kitchen Lighting and Colors
When choosing to renovate the kitchen lighting, you will have to determine two things:
The first is what type of light you want.
With ceiling mounted or fluorescent lighting, you should be able to keep the total cost below $100, although this can jump to about $200.
If you are willing to stretch your budget, ambiance-creating lighting such as wall mounted lights, pendant lights, and track lights can cost less than $300.
For chandeliers and more complex lighting patterns, however, the cost may rise to about $1000.
The second thing that will impact the final price is your electrical wiring.
If significant changes need to be made to accommodate the new lighting, you may have to spend several hundred additional dollars.
The lighting options offer three main colors 'temperatures':
These are Soft White which emits around 2700K to 3000K, Bright White or Cool White with 3500K – 4500K, and the Daylight which offers up 5000K – 6000K.
For kitchens, the Bright White and Daylight are often best as they tend to provide sharper illumination, which such workspaces require.
These are particularly important if you want to highlight the contrast of a color scheme in the room.
A pack of Bright White lights can cost about $30 dollars while the Daylight is a great deal cheaper at around $14 per pack.
Kitchen Remodel Cost Estimator
Each kitchen remodel is completely unique. This is why it can be difficult to narrow down just how much your renovation is going to cost you.
The good news, however, is that there are plenty of remodel cost calculators online.
These will take all of your personal requirements and information into consideration when estimating the overall cost.
Let's look at some of the best ones available:
So What's the Bottom Line?
All of the estimations and details present here should give you some idea of how much your kitchen renovation is going to cost.
Just remember to always keep some additional funds at hand. There are also surprise costs that crop up when you least expect it.