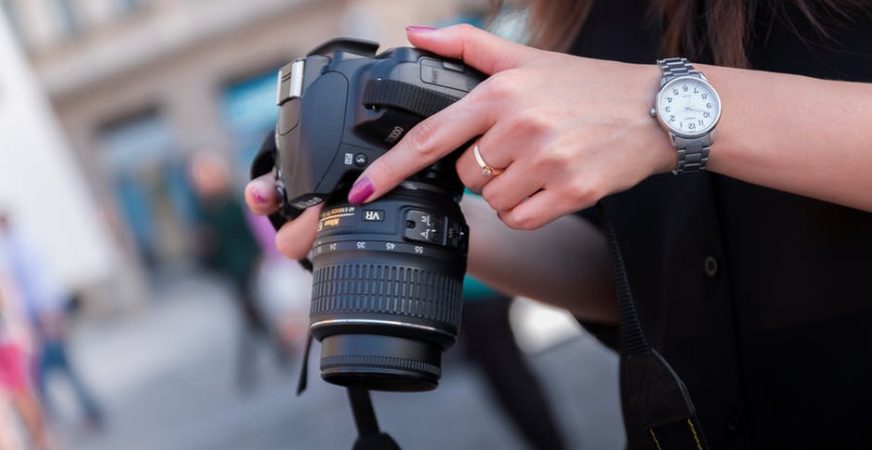 3 Best DSLR Cameras Under $300 [2021 Update]
A DSLR camera is a good option when you want to step up your photog game from your smartphone camera.
For starters, a DLSR camera can offer image stabilization, higher resolutions and sharp colors.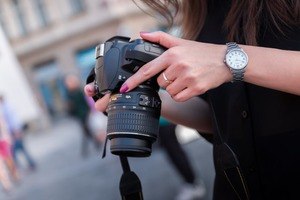 DSLR cameras are typically expensive, but because photography is such a popular hobby, now there are products for budget prices.
Go too cheap, though, and you're not doing much better than your phone. If you want a true upgrade, set your budget to about $300.
Now all you need is a little research on the best DSLR cameras under $300, so here are the top picks to help you select:
3 Best DSLR Cameras Under $300 – 2023
1. PANASONIC Lumix FZ80 4K Digital Camera
This compact and highly budget-friendly cameras supports 4k video and photos. At this price range, it's practically a steal.
Here are the supported video resolutions that truly impress:
Video recording at 3840 x 2160. Max resolution for photos is 4896 x 3672. Plus, you get different modes for pausing and extracting 4k video and photos respectively.
While the resolution is high, the frame rate may leave something to be desired. The specs only clarify that you can film only at 30 fps. It's good enough to capture split second moments, according to Panasonic.
There's another perk worth mentioning:
High-end low light performance. This camera is designed to shoot video and pics in the evenings and at night.
The lightweight camera comes with 18.1 megapixels. It can zoom up to 60x digitally. It has an MOS sensor and an optical image stabilizer.
The DC Vario lens come in 20- to 1220 mm with the stabilizer. In addition, there are several specs that make this camera "travel ready."
The point-and-shoot has USB charging and Wi Fi connectivity. It easily connects to smartphones. You get micro HDMI D and extra one micro USB port.
The package neatly comes with additional accessories like a lens cover. Overall, this is a great travel camera at this price point.
+Pros:
4k video and photos
Optical image stabilizer
Multiple connectivity ports
Support for travel needs
Great low-light shooting
Comes with extra accessories
-Cons:
Only 30fps for video
Digital zoom
2. Canon Digital Rebel XSI 12.2 MP Digital SLR Camera
This surprisingly well-priced camera comes packed with features. This DSLR has an EF-S 18-55mm f/3.5-5.6 lens, which comes with image stabilization capability as well.
The biggest feature:
The 12.2 MP CMOS sensor with DIGIC III image processor.
The CMOS sensor can capture images with superior clarity. The sensor is massive—it's APS-C sized, and can offer up to 1.6x increase of focal length.
The image processor works intuitively and offers the best performance. This DSLR is equipped with an EOS Rebel XSi A/D converter, which means it also works very fast.
The operation:
The DSLR is precise and speedy thanks to the 3.5 fps continuous shooting. It's really great for capturing pictures of moving objects.
This camera also has a generously large LCD screen. The screen is 30 percent brighter to use conveniently in bright settings.
This DSLR offers up to 10x zoom. However, zoom is only digital and not optical.
This camera is compatible with both SD and SDHC memory cards.
Additional advanced features include:
External flash settings, magnification viewfinder, and spot metering.
Users can improve white balance of features with spot metering. The camera can auto choose the best feature to capture large, sprawling scenes.
One more perk:
The lenses are self-cleaning. Dust is shaken off using ultrasonic vibration, which is auto-activated.
+Pros:
Top-notch image sensor
Image stabilizer lens
Plenty of advanced shooting features
Self-cleaning mechanism
Speedy
Precise
Extra bright LCD screen
3. Sony Alpha A200K 10.2MP Digital SLR Camera
The Sony Alpha A200K is an older model that you can find new for cheap price tags. Older doesn't make this camera any less golden.
This was one of the first cameras to use Super SteadyShot image stabilization, which you can find now even in newer models.
It has 18-70mm lenses with f/3.5-5.0 focal range, which is what makes this camera really worth the price. It comes with 6 lenses in total.
The 10.2MP is big enough for 18 x 24-inch photo prints. It has a Bionz image processor, though no longer popular, does the job of shooting crisp and sharp images.
The camera has an autofocus system called Eye-Start, which can be very useful in certain circumstances.
This camera is based on an older Minolta, so you can use Minolta accessories with it without an issue.
The main downsides are that it can't shoot video, and the camera doesn't take tilted or rotated pictures.
The ISO is nothing to boast about either. ISO has always been a weak point of Sony cameras so expect some noise in pictures.
It does display loads of information for photographs though, which professional users will find helpful.
+Pros:
Great lenses
Top-notch image stabilization
Works with Minolta accessories
Eye-Start autofocus
-Cons:
No video shooting
Noisy ISO
Display doesn't rotate
How to Buy a DSLR Camera with Just $300
You can definitely get some of the best DSLR cameras under $300. Do not expect cutting edge image stabilization, ISO, or anything else, however.
But you can get a good upgrade over a phone camera. When shopping, make sure you have the following in mind:
Don't judge the image quality of the camera by its megapixel size. The MP number often doesn't have much to do with image quality as marketers claim.
What you need to look for in a DSLR is the size of the sensor. The bigger it is, the better pictures you would be able to take.
It's recommended to check out the video capabilities of the camera even if it's not what you are looking for. You might need video in the future so don't rule it out.
Buying a compact camera can be useful when travelling with it. But keep in mind that some DLSRs are really small and don't fit into large hands.
If you want a good grip, don't buy a super compact sized camera.
Pay attention to the lenses. They should have a range of 20 to 50mm, or ideally be 50mm prime lenses. Some lenses have features like telephoto.
The lenses can make a big difference in image quality, so they should also make a difference in your purchasing decision.