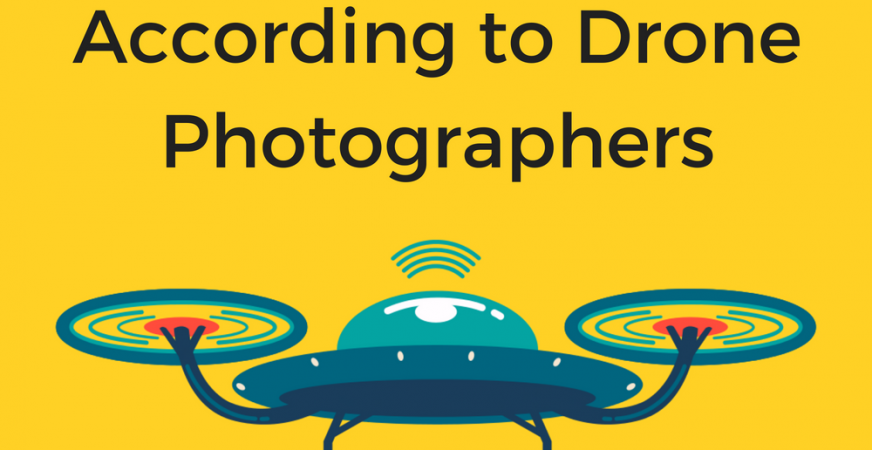 Best Drone Cameras: 21 Drone Photography Experts Disclose Their Favorite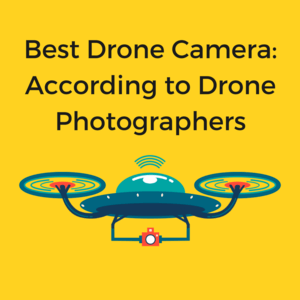 You don't need to be told that choosing a drone camera isn't the easiest thing in the world.
A quick online browsing session will tell you just how many models there are out there, in every price bracket imaginable.
To top this off, there are more than a few factors that you have to think about when buying a drone camera.
Of course, the most important one is regarding the camera. You need to be able to know that it is able to take good quality pictures and will be reliable, even when it is up in the air.
Since we had more questions than answers and not a lot of ways to find the information we were looking for, we took a different approach.
We contacted the top drone photographers in the industry and asked them what they thought the best drone camera was.
Once the replies started rolling in, we could tell that there was a clear winner as far as brands were concerned: DJI.
Now, honestly, this wasn't all that surprising considering that DJI has consistently been voted the industry leader.
To see why our experts made their choice, though, you will have to keep reading…
Top 3 Drone Cameras
Let's first take a look at the three models that we found to be most popular among the photographers:
Phantom 4 Pro
This drone camera is equipped with a 1-inch 20MP Exmor R CMOS sensor. This combined with the f2.8 aperture allows you to get an image that is clearer, has greater detail, and is brighter as well.
Now, this drone camera produces images and video with equal quality. You get to enjoy still images at 20 megapixels, minus the roller shutter bending.
The video is just as spectacular since you can record in 4K. You can record at 60 frames per second which means that you can get some amazing slow-motion shots as well.
All of these features means that you get to enjoy some of the best quality that money can buy.
Zenmuse X5S (With DJI Inspire 2)
Now, as you may already know, the DJI Inspire 2 doesn't come with a camera attached. So, you are going to need one to use and this is where the Zenmuse X5S comes in.
One of the things that makes this aerial camera stand out is the fact that it has an incredibly powerful sensor. This lets it capture images up to 20 megapixels which results in a picture that is crisp and has a stunning amount of detail.
You can also record up to 4K at 60 frames per second and ensure that the video is crystal clear. The rolling shutter effect is neutralized meaning that there is improved clarity even when the drone is flying quite fast.
Mavic Pro
As far as images and video is concerned, the Mavic Pro certainly does offer up a lot of options.
To start with, you can capture images up to 12 megapixels. In case that wasn't enough, the image sensor makes sure that all of the images are clear and bright.
If you want portrait images, then it is just a matter of flipping the camera 90° and capturing the image at a different angle.
The video options are just as impressive, with one of the main features being that even the tiniest of shakes are removed from the video.
It also doesn't hurt that you can shoot up to 4K in 30 frames per second.
Drone Camera Picks, From Professional Drone Photographers
OK, let's now get started with the main event – these are the replies that we got from the professional drone photographers, in the order that we received them:
Harold Bramton – DJI Drone Camera
Bio: Harold is an FAA107 certified drone pilot, with a special interest in aerial photography. He is a professional drone photographer and offers his services through Harold Bramton Productions. You can check out his website on haroldbramton.com or follow him on Twitter @paganlinuxgeek.
"DJI makes the best drones. Consumer, Prosumer, and cinema class. They are the industry leader. Producing the best flight controllers, partnering with better camera sensor manufacturers to create an easy to use product line for even new operators with UHD resolution capabilities. DJI also produces the professional aircraft series used by media outlets, cinema, and survey crews."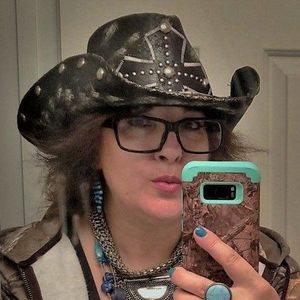 Bio: Laura is a certified Professional Photographers of America member. She also has an Airman's certificate and is certified by the FAA to be a commercial remote pilot. Laura has had considerable experience with aerial photography and has been involved in projects ranging from fashion to advertising. You can check out her website on lauramariepepsin.wixsite.com or follow her on Twitter @theebluechiclet. 
"Well, I am very pleased with my DJI Phantom 3 4K. I hesitated to buy the professional model because I never intend to fly 2 miles away from my own eyesight, let alone more than 400 feet high. I do not fly further than I can see, even with a copilot. I have found that the DJI Phantom camera performs well in low light, i.e. sundown, I have not flown in the early AM yet.
Bright daylight is a challenge and time of day is a serious consideration to achieve good photographic results. All in all, I like it, but weather conditions are a serious problem in Florida. I like to fly after the rain on overcast days. Bright sunlight has proved to be a hindrance resulting in poor quality video. […] I'm a professional photographer and got into flying drones to supplement my photography work, but finding places to fly is a problem, too much interference in residential areas."
Bio: Chase has found a way to combine travel, adventure, and drone photography. This is why he has been the recipient of numerous awards, including the Young Travel Photographer of the Year and World's Top Travel Photographer by Condé Nast Traveler. He has also written a book on drone photography and his enviable client list includes ESPN, Intel, and GoPro. You can check out his website on chaseguttman.com or follow him on Twitter @chaseguttman. 
"The Mavic Pro and now the Mavic Air by DJI is the perfect on-the-go drone with its breathtaking 4k video capabilities and impressively compact and collapsible size. It's my go-to drone for backpacking trips, adventures, and hikes and covers practically all of my UAV needs."
Bio: Chris' aerial photography is focused on action as well as documenting people's lives. As an aerial photographer, he has an RPQ-s qualification for a drone pilot. His work has appeared in many well-established publications such as Women's Cycling Magazine, Singletrack Mountain Bike Magazine, and Turning Pro Magazine. You can check out his website on www.chrisdaviesphotography.com or follow him on Twitter @cmjdavies.
"We fly the DJI Inspire 2. It offers us the versatility of a small drone so it's quick to set up and we can manoeuvre it in tight places. [It] also has a great camera which we can record in ProRes and Raw. It's the best drone for what we do – filming rally cars for DJI and chasing after mountain bikers in our own films."
Bio: James is in the business of creating innovative and creative images. This is why he includes aerial photography for his numerous clients all over the world. It is expertise with a camera (drone and otherwise) that has garnered him impressive clients such as BBC, Marks & Spencer, and The Times newspaper. You can check out his website on www.jamesbastable.co.uk or follow him on Twitter @jamesbastable.
"[…] [With] the lightweight and excellent 4k quality, the [DJI Zenmuse] X5 ticks all the boxes for us right now. We combine a variety of lenses 12mm, 25mm, and 45mm giving us the versatility needed with demanding clients. Importantly, this lightweight camera system keeps our equipment below the 7kg CAA threshold."
Bio: Donny is an avid photographer and traveler who uses drone cameras to create new and exciting projects. He is also known for his video editing work and is an award-winning designer. You can check out his work on YouTube or follow him on Twitter @donnylwells.
"The best drones are from DJI. They simply make drones that work, fly smoothly, responsive, easy to setup, solid construction, and have high-quality output.
I own 3 DJI drones. The Inspire 2, Phantom 4 Pro, and the Mavic Pro. The Mavic is my favorite by far since it's so easy to travel with, and you can have it on hand when you're exploring and want to get your drone up in the air quickly.
I found convenience is more important since having a Phantom or Inspire require more planning and have bigger and heavier cases.
DJI drones capture amazing video and photos. Equipment is important, but content is king. It's what you create with it that matters in the end."
Bio: Erik has quite the resume as a former Senior Video Journalist for the New York Times and having written, shot, narrated numerous documentary stories. He is a drone pilot and uses this newer form of capturing images and videos to tell his stories. You can check out his website on www.erikolsen.com or head over to his Tumblr page eriklolsen.tumblr.com.
"I've tried various drone systems with different cameras, including a GoPro, and I think the camera on the Mavic Pro is the best for the price. DJI has done a great job [of] integrating a fair amount of manual control for the pilot, all compacted into an incredibly small camera. Right now, it's probably the best system out there for under [$] 1,500. And the portability of the system as a whole can't be beat."
Adam Simmons – Inspire 2 (Zenmuse X5S)
Bio: Adam is a former military journalist but as a licensed small UAS pilot, he has taken on aerial photography as well. He is the founder of AirView Cinematography and his client list includes Greenpeace, Oregon Public Broadcasting, and Portland Bureau of Environmental Services. You can check out his website on www.airview.us or follow him on Twitter @AirViewCinema
"The best drone/camera is pretty subjective depending on what some[one] is shooting. My work has me shooting TV shows like Portlandia, to photographing construction worksite progress for investment firms. When working for TV/Film clients I use my Inspire 2/X5S/Cendence Controller. The flight time, image quality, RAW video, battery redundancy, and SDI output all come together in a package that's perfect for commercial film work."
David Hogg – Inspire 2 (Zenmuse X5S)
Bio: David has been honing his aerial photography skills for years, which is how he is now able to take some of the most breathtaking images. He is also the founder of Horizon Imaging. David has achieved his Licentiateship of the Royal Photographic Society and is also CAA licensed. You can check out his website on www.horizonimaging.co.uk or follow him on Twitter @horizon_imaging.
"The main camera I use at the moment is the DJI X5S on an Inspire 2. It's a Micro Four Thirds camera which takes interchangeable lenses and I use it with 12mm, 25mm, and 45mm lenses depending on what I'm shooting. I use the 12mm for the majority of my work, with the 25mm and 45mm being reserved for special situations where the drone needs to stay [at] a safe distance from the subject being photographed/filmed. For e.g., a complex building structure, or, as per last weekend, filming a wedding where the drone had to be kept a safe distance from the guests!
The clarity of the 20 megapixel photographs is fantastic with these three prime lenses, and the quality of the super-crisp stabilised 4K video footage (which can be shot at up to 50fps) is incredible."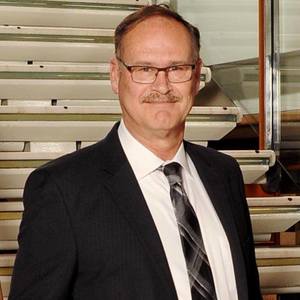 Bio: Michael's focus is on aerial commercial photography, shooting high-quality images and videos for his clients as owner of the Fredericksburg Aerial Drone Photography. He is also a Certified FAA Remote Pilot and has a lot of experience in both capturing and editing aerial photography and videos. You can check out his website at www.fad-photo.com or head to his Facebook page.
"The Phantom 3 Professional aerial drone's camera meets my present requirements and is the only aerial camera I have experience with. Although it's a 12 MP camera, the optics fall short and are the limiting factor for its true imaging resolution. That said, the camera works fine for 1080p videography. I have recorded videos at 2.7k and 4k resolution, but haven't taken the time to review [them].
The Phantom 3 camera is somewhat limited in that the f/stop is fixed at 2.8, but makes up for it with variable ISO and shutter speed, which can be set to automatic or manual. When taking video on sunny days, neutral density filters must be used to keep the shutter speed down to a reasonable number.  Also, the lens is a fixed 20mm (35mm equivalent), which is satisfactory for most aerial drone photography. However, there are times I need more magnification.
In summary, the Phantom 3's camera is limited but targets a specific application that meets price and weight requirements for aerial drone photography. In the near future, I plan to buy a DJI Inspire 2 aerial drone and expect significantly better performance with the [DJI] Zenmuse ZX5SP1 camera and Panasonic Lumix G 14-42mm lens. Presently I have no experience with this camera but expect it will be in the class of performance that I get from my Nikon D7000 DSLR."
Bio: Weylin has been operating remote-controlled helicopters for more than a decade now and is widely considered to be one of the top pilots in the country. He is currently a pilot for Shifted Cinema Company and his clients include National Geographic, MGM, Lionsgate, Fox, and BMW. You can check out his website on shiftedcinema.com or follow him on Facebook.
"While we love working with our RED Weapon whenever possible, the circumstances and budget don't always allow an operator to invest $50k in a cinema camera. Next up for us is the Sony [a7S II] – it's lightweight, cost-effective, and functions very well with Sony glass for some in-camera distortion correction and image stabilizing.
The a7 series floating sensor can generate a Jell-O effect if your machine is operating poorly and sending high-frequency vibrations to the sensor. But, lower frequency jolts and bumps are well stabilized, helping mask sub-optimum gimbal tuning, rough flight conditions, and enhances our ability to fly long zoom lenses aggressively."
Bio: Karim is all about creating a new and unique point of view for his photography which is why he undertakes aerial photography as well. An adventurist and conservationist at heart, he spends most of his time documenting ecosystems and marine life. His work has been featured in National Geographic. You can check out his website on karimphotography.com or head to his Facebook page. 
"In my opinion, the [DJI] Phantom 4 Pro is the all-around best drone/camera. Of course, you can mount a RED onto a drone, or have a far more powerful, better quality [DJI] Inspire 2, but the Phantom 4 Pro is where size, portability, and acceptable quality seem to come into balance. It's small enough to travel and hike with, setup is fast, and the camera is good enough for most things. I even used Phantom 4 Pros on professional shoots. For the most part, my Inspire collects dust in the closet."
Bio: In addition to being a drone pilot with an FAA license, Freddie is also a Director of Photography. He has done work for clients such as HGTV and Indiana University. Freddie's work is a combination of realism with a larger than life effect. You can check out his website on www.freddiemurphy.com or follow him on Twitter @fpmvisuals.
"I recommend the DJI Inspire 2. One of the biggest aspects that will help your footage stand out is the ability to change lenses (The Olympus 25mm 1.8 is a great all-around lens for the X5s). Additionally, you can set it up to have a second person control the camera while you're controlling the drone. This opens up a whole world of more dynamic shots that you can't easily get on your own."
Bio: Daniel is a man of many talents which have been recognized by National Geographic, Slate, and Gizmodo who have featured his videos. His short films have been screened at venues such as the Hudson River Museum and Asheville's Fine Arts Theater. He has traveled all around the world for his film projects. Daniel is the owner of the Star Mountain Media Company. You can check out the website on starm.biz/dronevideodenver or follow him on Twitter @StarMtnMedia.
"Let's [first] separate the drone-only cameras, from "real cameras being flown on a drone" […] [like the] Sony [a7S II] on a DJI M600.
The DJI X7 camera is almost certainly the highest quality overall "drone" camera available.
However, the X7 only accepts prime lenses made by DJI, with fixed focal lengths available in four proprietary, DL-Mount lenses (16mm, 24mm, 35mm, and 50mm). It takes a pixel peeper on a 4K monitor to see the difference between the X7 and the X5S.
I own the DJI [Zenmuse] X5S camera.  Is it as good as my Sony A7RII?  No. It's in the same class and the same sensor size as a Panasonic GH4/GH5.
However, the X5S accepts a wide variety of Micro Four Thirds Lenses.  Pair the X5S with the Olympus 14-42 lens, and now you've got a high-quality image with a variable focal length.  Also, if you're using a GH4 or GH[5] (or another Micro Four Thirds camera) already, then you can share lenses with the X5S camera.  It's a pretty powerful and flexible package.  This is my current gear set.  I know the X7 might be better, but the price of the camera and 4 lenses isn't currently justified by the return on investment.
In third place, I'd rate the camera from the DJI Phantom 4 Pro."
Bio: Antonio is an FAA Part 107 Certified small UAS Pilot that focuses on aerial photography and cinematography. He is the founder of Aerial Films Miami and offers services surrounding real estate photography. You can check out his website on www.aerialfilmsmia.com or follow him on Twitter @aerialfilmsmia.
"I only use two drones – the [DJI] Mavic and the [DJI] Inspire 1 Pro so it's hard for me to tell you about other cameras I haven't used. I know the [Phantom 4 Pro] is still the most affordable and reliable drone for its price. I've used the P4P and really enjoy flying it. If price […] or portability [wasn't a factor] I'd go with the Inspire 2 and the X7 camera."
Bio: Peter and Brendan are a part of the AeroVista Drone Academy. Brendan has almost a decade of experience under his belt with around 2500 flight hours for unmanned aircrafts. He is also the President of the company. Peter is the Chief Creative Officer and is in charge of all of the video content as he has a background in film directing and editing. Both men have their Remote Pilot Certificates. You can check out their website on aerovistainnovations.com or follow them on Twitter @aerovistateam. 
Peter said: "There are a number of variables that affect the quality of aerial footage. Starting with prop balance, gimbal type, SD card speed, pre-flight procedures, etc.  But without a great camera, none of these other factors matter.  At present, our best camera runs on our DJI Phantom 4 Pro.  It has a 1 inch CMOS sensor (mechanical shutter), allowing for 20MP stills and 4K 60fps video. […]"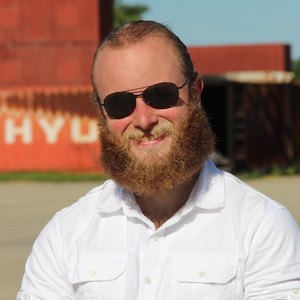 Brendan said: "In answering your question, let me start by asking another question. What's your mission? A drone camera is a tool to complete a mission. The tools you use depend on the mission you intend to complete, and what tactics you'll use to complete it.
[…]
A camera highly tuned to handle industrial inspections would struggle to keep up with the dynamic range requirements needed in the high-end cinematography environment.
On the converse side, the highest resolution and dynamic range cameras available (and often the most expensive) produce stunning imagery but don't create an accurate enough representation of reality to be used for say, inspections or photogrammetry. Then, of course, you have the exotics. Thermal, LIDAR, etc."
Bio: Liam is a photographer and a drone pilot who has been involved in the manning and development of unmanned vehicles for quite some time. With this considerable experience under his belt, he went on to start the Airborne Lens company. His client list includes BBC, Sky, University of Edinburgh, Heineken. You can check out the website on www.airbornelens.com or follow him on Twitter @AirborneLens. 
"The perfect balance between portability and image quality, the [DJI] Inspire 2 meets our needs for almost 90% of our work. We can capture broadcast and cinema quality video, while at the same time being able to carry the complete kit on our backs for when we need to trek to a location. The interchangeable lenses also help us create a wider range of styles and perspectives than drones with a fixed lens. Top tip – always carry high-quality ND filters to slow the shutter speed down."
Skip Fredricks –DJI Phantom 4 Pro +
No products found.
Bio: Skip has had a long, incredible career in film, with about 18 years of experience under his belt. He was even nominated for an Emmy on two occasions. Although he has produced lots of content for Universal Pictures, HBO, USA Networks, etc., he is currently the Program Director for DroneTV and is an instructor at the Unmanned Vehicle University. You can check out his website on hollywood-drones.net or follow him on Twitter @skiptv.
"I am going to touch on dollar value as to product value. First, let me [start] by saying that not only am I a drone cinematographer/photographer, but I am also an instructor. That being said I have operated almost every major brand of drone and their corresponding cameras.
Since you are a 'consumer', I'll focus [on the drones] that are of the "prosumer" [category]. The Absolute Best is the DJI Phantom 4 Pro and [Phantom 4 Pro Plus]. This Drone camera combo provides the best DJI has to offer in terms of a stable, reliable flight platform and corresponding app.
The camera is the best you will find on a drone in this price range (about $1700). It has a one-inch 20M sensor.  So you can easily match it up with any one-inch DSLR or mirrorless camera you are shooting with on the ground.
It shoots stills in DNG, JPEG or Raw, so photographers can have a blast [with] programs like LightWave tweaking the image all over the place. And it shoots video in a full 4K, of 4096×2160 at 30 frames, making it an excellent choice to shoot low budget movies, big-budget TV shows, and TV commercials.
This drone camera combo is my go-to choice for all my video and still productions."
Bio: Justin has been involved in photography for years but he became incredibly involved in aerial photography as soon as it began to gain momentum. This led him to not just gaining an FAA license but also become the nation's first Certified Drone Photographer with the PPA. He is also the founder of Moore Photography & Design. You can check out his website www.texasbyair.com or follow him on Twitter @texasbyair.
"In my opinion, the DJI Phantom 4 Pro has the best camera quality to expense ratio. It captures beautiful, 20-megapixel images with its 1" CMOS sensor at a 24mm focal length. In my real-world use, the Phantom 4 Pro provides superb image quality and resolution for my commercial clients. Don't get me wrong, the DJI Inspire 2 with its [Zenmuse] X5S and X7 cameras provide superior image quality with the flexibility of interchangeable lenses – the Inspire 2 lets you get shots you just can't get with any other drone. That said, if I could only buy ONE drone and budget was an issue, the Phantom 4 Pro is a CLEAR winner."
JJ Trinidad – Custom X8 Build + Alexa Mini Camera
Bio: When it comes to drones and photography, JJ is locked in. He is a UAS engineer, a camera operator, and the aerial director of photography for Skyecam. All of this and years of experience make him an expert in aerial cinematography. You can check out what he does at www.skyecam.com or follow him on Twitter @NyCalKid.
"We used many different camera and gimbals [throughout] the years we've been in business and we find that currently our custom [Alexa] X8 Multirotor with the Alexa Mini cinema setup is the best for what we are doing. Our high-end clients demand cameras like the RED WEAPON, [DJI] Zenmuse X7 Super 35mm and the Alexa Mini for their film shoots and they're the top favorite choices from our clients. These heavy lifting drones can handle the weight up to about 20lbs so they're not your average drone like the [DJI] Phantom 4 Pro or the [DJI] Mavic which all have the same look […] So I guess it's all about who you're marketing to. Also these setups are very expensive so there's only a handful of drone operators who uses these high-end systems."
So, there you have it – all of the information that you need to know to make up your mind about which drone camera is best for you.
What's great about this content is that we got a lot of valuable information regarding the various factors that you should look, when shopping for a drone camera.
This, along with the recommendations from the professionals, should make your job of finding your perfect drone camera a lot easier.
If you have any questions about the drone cameras mentioned, let us know in the comments below!