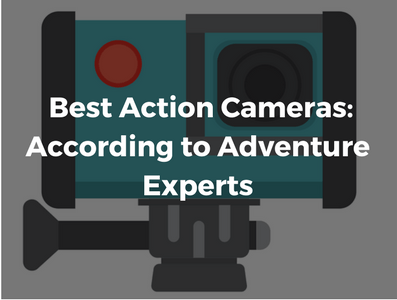 Best Action Cameras: 21 Adventurers Share Their Top Picks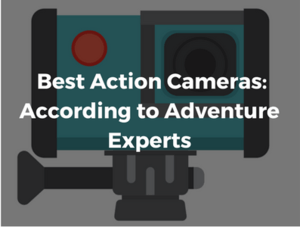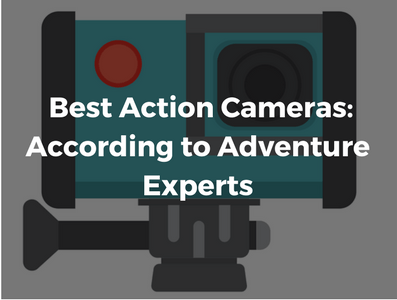 The only thing better than an adventure is one that you get to share with others with jaw-dropping images and video.
Of course, if you are tired of shaky, low-resolution footage and blurred images, you are probably on the lookout for a better action camera.
We figured that the only way to find out what model is best was by talking to the adventurers who had actually put these cameras to the test.
So, we contacted some of the top explorers and adrenaline junkies in the world and asked them:
"What is the best action camera model based on your experience? And why is it better than the other action camera models on the market?"
These adventurers have a lot of experience in capturing their daring escapades on various devices.
There's no one better to provide us with a wealth of information as to which cameras are the best for action photography.
Here is what we discovered:
Best Action Camera Picks
Since we reached out to a number of different people, we received a few different responses. After all, each person had their own favorite.
Still, there were some brands and models that were mentioned more than once (and some a lot more than once), showing us that they were the preferred option.
So, without further ado, let's take a look at the ones that stood out.
The GoPro Series: An Unsurprising Winner
An overwhelming number of the adventurers picked one or more of the GoPro camera models as being their go-to action camera.
This really isn't that unsuspected considering that these are hardy cameras that work equally well on land as well as in the water.
So, it stands to reason that our all-terrain explorers would find this particular brand the most valuable to them.
The iPhone – The Favorite That Isn't Even an Action Camera
It turns out that people are just as attached to their iPhones when they are out exploring rough terrain as well.
There were actually a few explorers that used their iPhones on several occasions to capture footage of their many adventures.
Of course, your iPhone alone won't be much of an action camera. You would need various add-ons and accessories to turn it into a true adventure companion.
No products found.
Best Budget Action Camera (Best GoPro Alternative)
If you aren't looking to spend too much money on your action camera, then you are in good company.
James Forrest (see below), the explorer, relies on the SJCam SJ4000 series camera instead. He finds that it is a budget-friendly alternative to the GoPro series.
This compact camera boasts a 170° wide FOV angle, is water resistant up to 30m, offers up HD quality, and has a battery that can last up to 90 minutes.
The Garmin Virb Ultra 30
One of the other action cameras that were also mentioned more than once was the Garmin Virb Ultra 30. It has proven to be quite the competitor for the GoPro series.
This camera offers up 1080p and 4K resolution like the GoPro models, although the Ultra 30 is superior when it comes to color contrast and low lighting.
Where the Ultra 30 really comes into its own, though, is with its metric measurement features. It is able to note down G-force, speed, altitude, pace, and jumps as well.
Let's Hear from the Adventurers!
Now let's turn it over to the real adventurers so they can let us know what their preferred action cameras are. The responses are in the order in which they were received:
Alexandre Vassilatos – Canon 7D Mark II + Canon 70-200 2.8 IS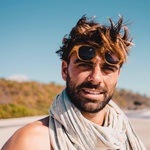 Bio: Alexandre has surfed in Canada, Taiwan, Indonesia, Mexico, Costa Rica, Nicaragua, Barbados, Puerto Rico, Portugal, and USA. He is currently the co-founder of Barefoot Surf Travel which organizes unique surf trips. You can check out what Alexandre's up to on https://barefootsurftravel.com or follow him on Twitter @Alex_Vass.
"To shoot surfing, we use this camera setup: Canon 7D Mark II + Canon 70-200 2.8 IS (sometimes with Extender 2X depending on the surf spots). We love the 7D body for its speed in motion as well as its sharp focus.
Since we are not camera specialists, kind of amateurs really, we think this setup caters to people who want a combination of user-friendly features and polished production. We're able to get professional photos without needing to be experts."
Pip Stewart – GoPro 6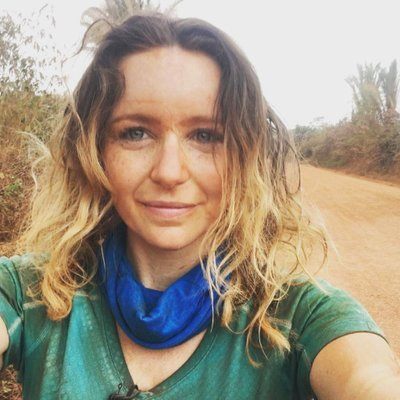 Bio: Pip is an adventurer, journalist and presenter. Her most notable accomplishments include cycling from Malaysia to the UK and journeying through the Amazon to raise awareness about deforestation. Her next big adventure will be paddling the length of The Essequibo. You can follow along on all of Pip's adventures on https://www.phillippastewart.com/ or just follow her on Twitter @Stewart_Pip.
"I'd recommend the new GoPro 6 that we took with us on the expedition to Guyana. The voice control aspect as well as the inbuilt waterproofing was super handy when on the water and paddling."
James Forrest – SJCam SJ4000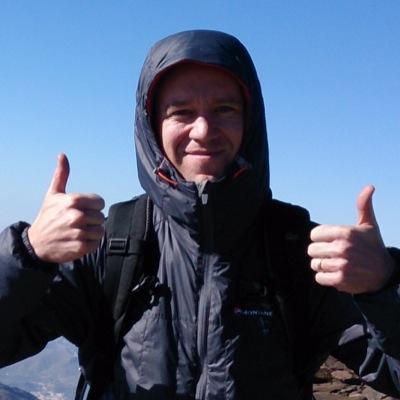 Bio: Nicknamed the Mountain Man, James is an adventurer and writer. His most impressive feat to date is that he climbed 446 mountains in just six months – he set a new record for the fastest time. He is continuing on his mission to climb as many mountains in his lifetime as possible. See what James Forrest has planned next on https://www.jamesmforrest.co.uk/ or see what he has to say by following him on Twitter @jamesmforrest.
"I use a SJCam SJ4000 series camera. It's a super-cheap GoPro alternative. And I love it because I'm a frugal adventurer, so the less money spent on cameras means more money for epic adventures, like climbing mountains or travelling the world."
Benedict Allen – Sony Handycam Digital 4 K FDR AX53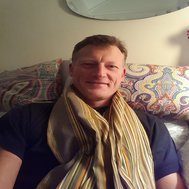 Bio: Benedict has completed a lot of firsts – crossing the Amazon Basin at its widest, documenting his journey across the Namib desert, and crossing the Gobi Desert, alone on camel. He was also one of the first people to use a handheld camera to capture his journeys. Find out all you can about Benedict on http://benedictallen.com or simply follow him on Twitter @benedictallen.
"On my last trip – to Papua New Guinea (which caused press hysteria when I 'disappeared' (as actually I've always done through my career!) I used a Sony Handycam Digital 4 K FDR AX53.
Excellent steady cam and incredibly reliable in high humidity and despite constant concussion (the effect of me hurling myself through the rainforest day after day for a month). Excellent Zeiss lens and had the broadcast standard necessary for my needs. I added a top mic, however, to lift the sound quality.
I took two of these (just as well, as one ended up in the river – sadly, it didn't survive!) as my main cameras, and had 2 GoPros in waterproof cases as backup."
Nellie Huang – GoPro Hero 3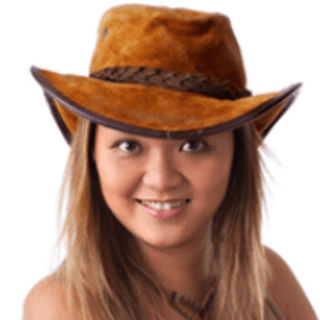 Bio: Nellie is an adventure blogger who is on a quest to travel to every country in the world. She has been travelling since 2003 and has currently seen 120 of these regions. She plans to leisurely see the rest with her family (including her baby daughter). See how this adventurer lives her life on https://www.wildjunket.com/ or follow her on @WildJunket.
"I've only used GoPro and I have the Hero 3. GoPro to me is the best action camera, just because of how easy it is to use hands-free and also underwater."
Patrick Gensel – GoPro Hero 5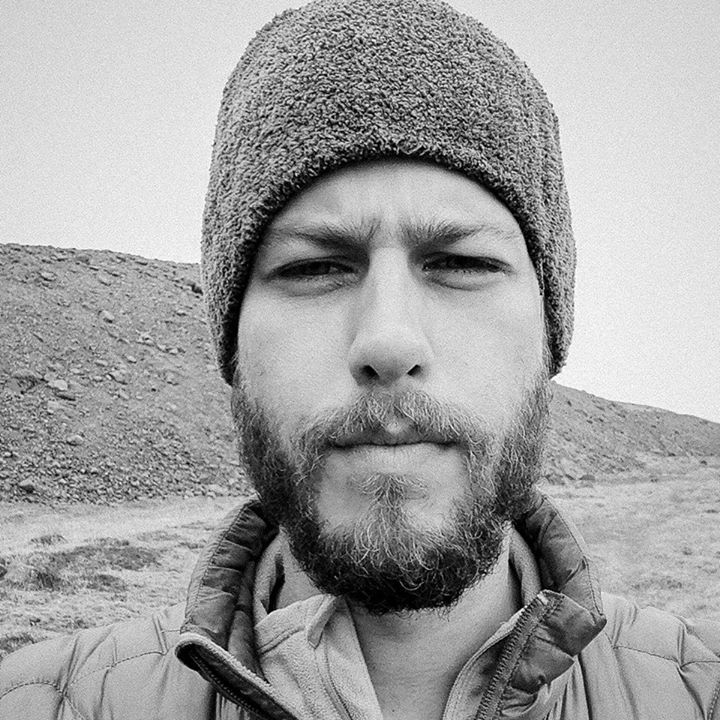 Bio: Patrick doesn't just have a love of adventure, he is quite passionate about photography as well. Everywhere he goes, his camera goes with him, capturing some truly beautiful and unforgettable images around the world. Check out Patrick's breathtaking images on http://patrickgensel.com/ or follow him on @patrickgensel.
"My recommendation is the GoPro Hero 5. Because it is affordable, the image quality is great, and it is waterproof without needing a separate housing."
Monica Ortega – Sony Action Camera and GoPro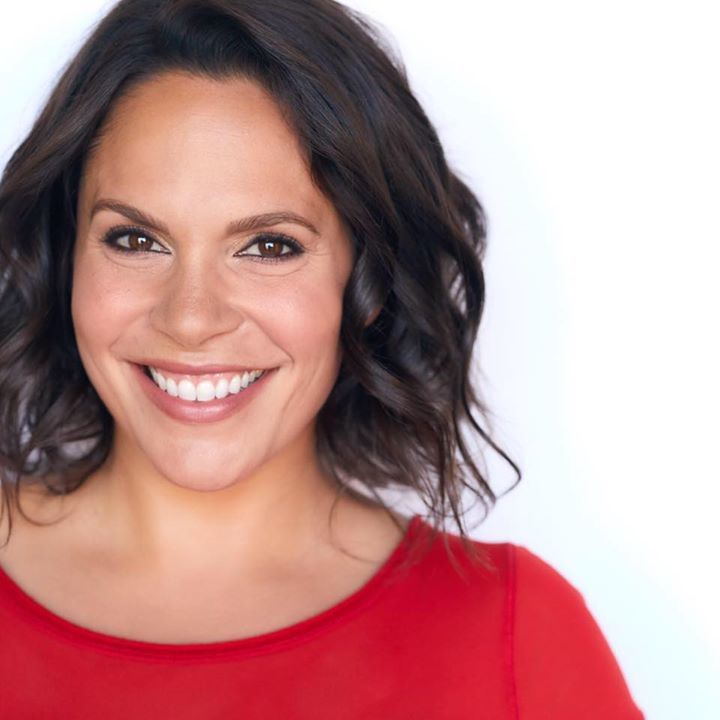 Bio: Monica has her own webseries Monica Goes where she shows people how to travel and step out of their comfort zone. She mostly travels across the United States although she has visited some international destinations as well. You can check out Monica's episodes on www.monicagoes.com or follow her on Twitter @monicagoesshow.
"I personally LOVE my Sony Action Camera (Sony FDRX3000). I film my adventures on this and a GoPro but I prefer the Sony because to me it has smoother quality, shoots in 4K, and is super easy to use.
I do prefer the mounts to the GoPro better though as there are more options. The bigger downside to the Sony Action Camera is that they discontinued it so there are not many upgrading options but for the time being it's my go-to action camera."
Anna McNuff – iPhone 7 or GoPro Hero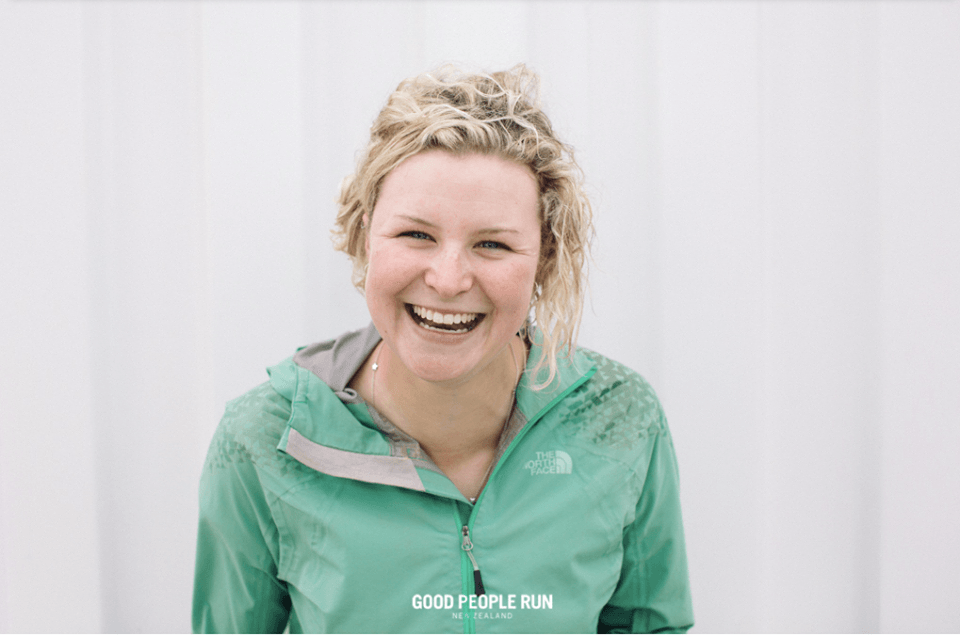 Bio: Anna is an endurance athlete and adventurer who has been hailed as one of the top female adventurers of our time. She has cycled over 20,000 miles in the Americas and Europe as well as run the width of New Zealand. Follow Anna on her website https://annamcnuff.com/ or Twitter @AnnaMcNuff.
One of Anna's associates responded to us on her behalf saying,
"So Anna always uses her iPhone 7 or a Go Pro Hero. She finds those reliable and likes the fact that she always has her phone on her."
No products found.
Olly Hicks – GoPro Hero 5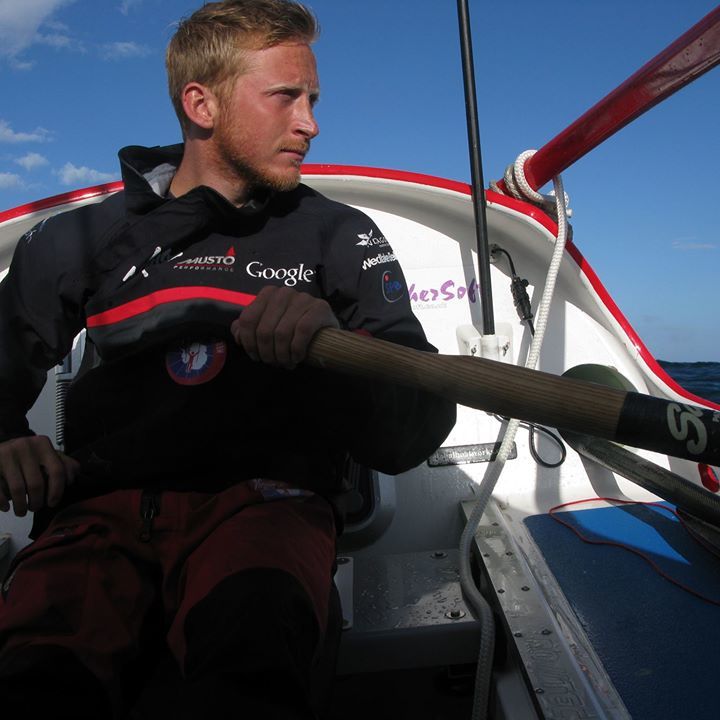 Bio: Olly is a man of the seas and, to date, has rowed across the Atlantic Ocean and the Tasmanian Sea by himself, spending months on the open ocean. He kayaked 200 miles from the Shetland Islands to Norway. His adventures have also taken him to Antarctica and Tierra del Fuego. You can get more information on Olly's travels by visiting his website http://www.ollyhicks.com or on Twitter @ollyhicks.
"I've used many from homemade solutions to GoPro. My preference would be for the GoPro Hero 5.  The limiting factor being the poor sound and battery life. But it is small, high-quality, and fairly indestructible.
I'm not familiar with too many others. We also carried a pro level camcorder from Sony or Canon for the higher quality shots/pieces."
Adrian Hayes – Nikkon Cool Pix B500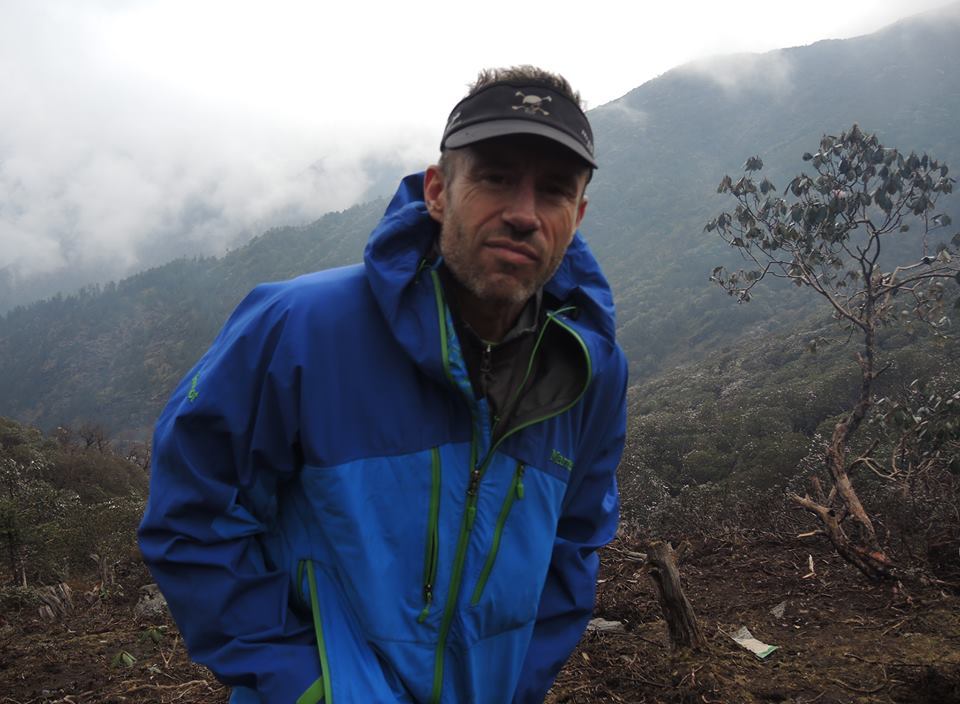 Bio: A former military man, Adrian is now known as a record-breaking adventurer and author, among other titles. He has conquered Everest, K2, and the North and South Poles. He traveled the length of Greenland by kite-ski and crossed the Arabian Desert by camel. He has also set two Guinness Records. You can see all of Adrian's exploits on http://adrianhayes.com/ or follow him on Twitter @adrianhayes.
"Nikkon Cool Pix B500 is the right size, a combination between compact and SLR. The split screen system and the quality is excellent. It is far quicker and easier to use than GoPro".
Spike Reid – GoPro Hero 4, Canon 6D, Fujifilm X100F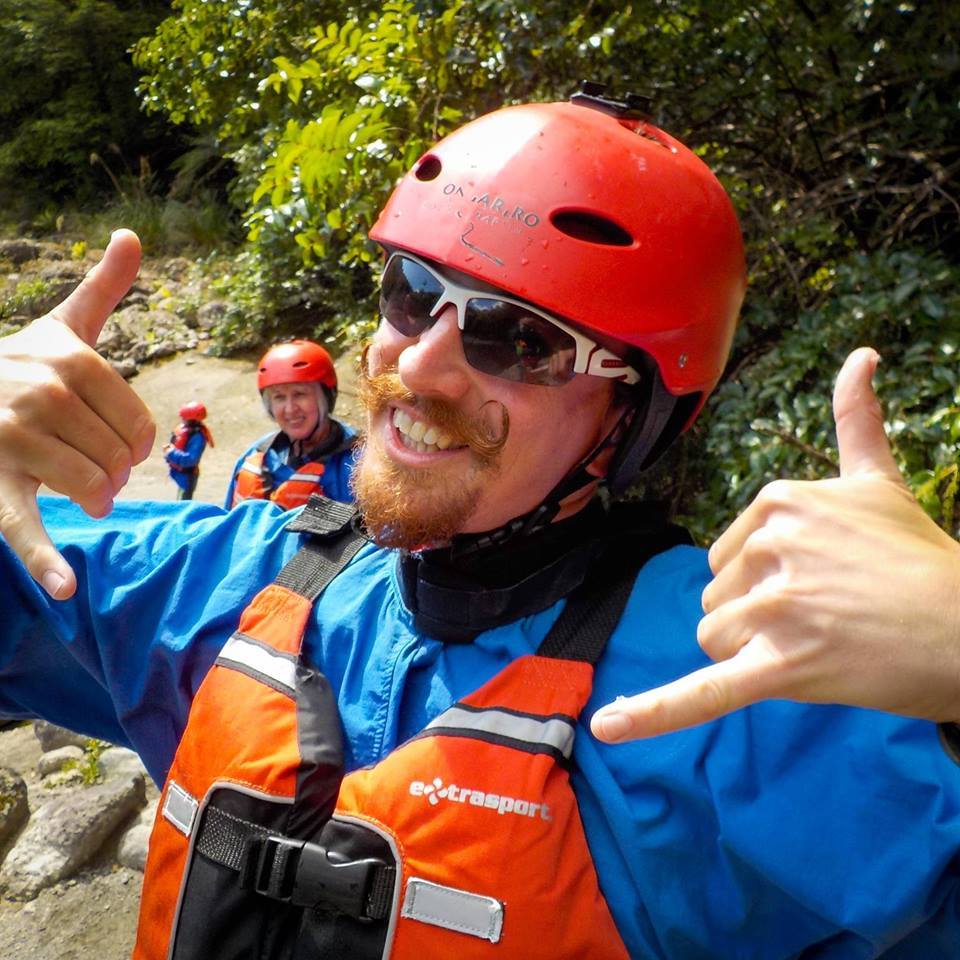 Bio: There is very little that Spike has not done in his lifetime. He is a stand-up paddleboarder, International Mountain Leader, sailor, snowboarder, rock climber, open-water swimmer, and cyclist. He is also an avid photographer, documenting all of his travels. Keep a track of what Spike is up to either on http://spikereid.com/ or @SpikeReid.
"May I recommend 3 cameras which I have all used in challenging environments, from the desert to the arctic, and from the mountains to the jungle.
GoPro Hero – My model is a 4 Silver, but I also have used the original. Get a collection of good quality mounts so you can fix it anywhere anytime.
Canon 6D – This is the smallest and lightest full-frame sensor DSLR and can take great shots, even in low light. I use it with the Canon 28-105mm lens which is suitable for 80% of the shots. Also wise to take a prime lens with you.
Fujifilm X100F – The ideal street photography camera and packs way above its weight. Similar capability to a Leica for a fraction of the price."
Kraig Becker – GoPro Hero 6 Black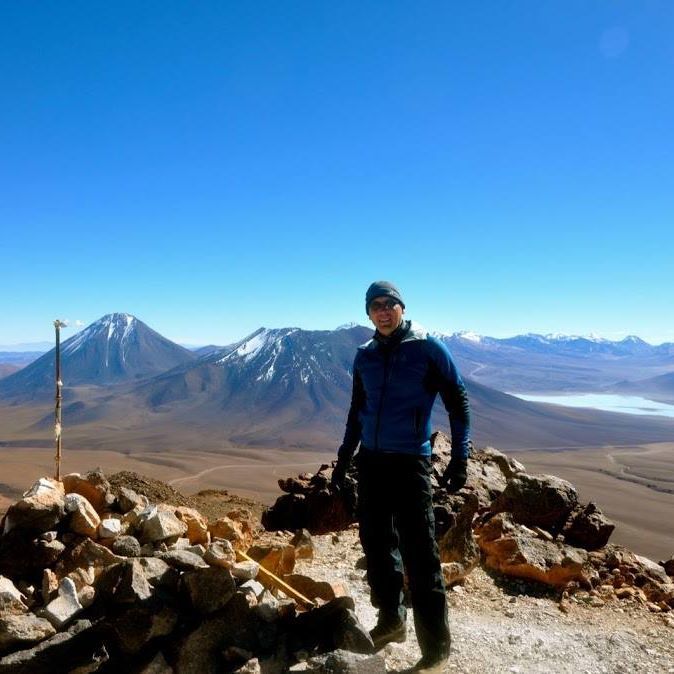 Bio: Kraig is a world traveler and a freelance writer. He covers stories that involve polar exploration, mountaineering expeditions, and adventure travel. He also writes as an Outdoor and Travel expert for several sites as well. You can read Kraig's articles at http://theadventureblog.blogspot.com/ or follow him on Twitter @kungfujedi.
"For my money, the GoPro Hero 6 Black is the best action camera around. It shoots awesome 4K, is waterproof without a case, and is equipped with a touchscreen. There are less expensive cameras on the market, but in terms of all-around performance, you still can't beat GoPro."
Jo Rust – Garmin Virb Ultra 30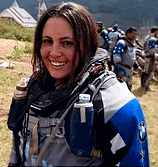 Bio: Jo is the first woman to have ridden around Africa on a motorcycle, by herself and was the fastest female cyclist from Johannesburg to Cape Town too. She is also a professional off-road instructor and tour guide as well. When she is not traveling, she is a speaker and an author. You can see what Jo is up to on https://www.jorustadventures.com/jo-rust or follow her on @jorustadv.
"I prefer the Garmin Virb Ultra 30. It's waterproof (with waterproof casing) and shoots in ultra-clear 4K/30fps and has a touch screen display. It has voice control and GPS capture G-Metrix which means it captures all the data of where you've been, your speed, altitude etc. It also has a free app for easy editing and sharing.
It has a sensitive microphone which means that voice control and sound is no problem through the waterproof casing. My business is adventure motorcycling and I need an action camera that can truly keep up with capturing clear images and video on the fly without complicated controls and cumbersome set up. This camera does it for me."
Reza Pakravan – Go Pro Hero 4, Sony FDR – AX53 Camcorder, Sony A7s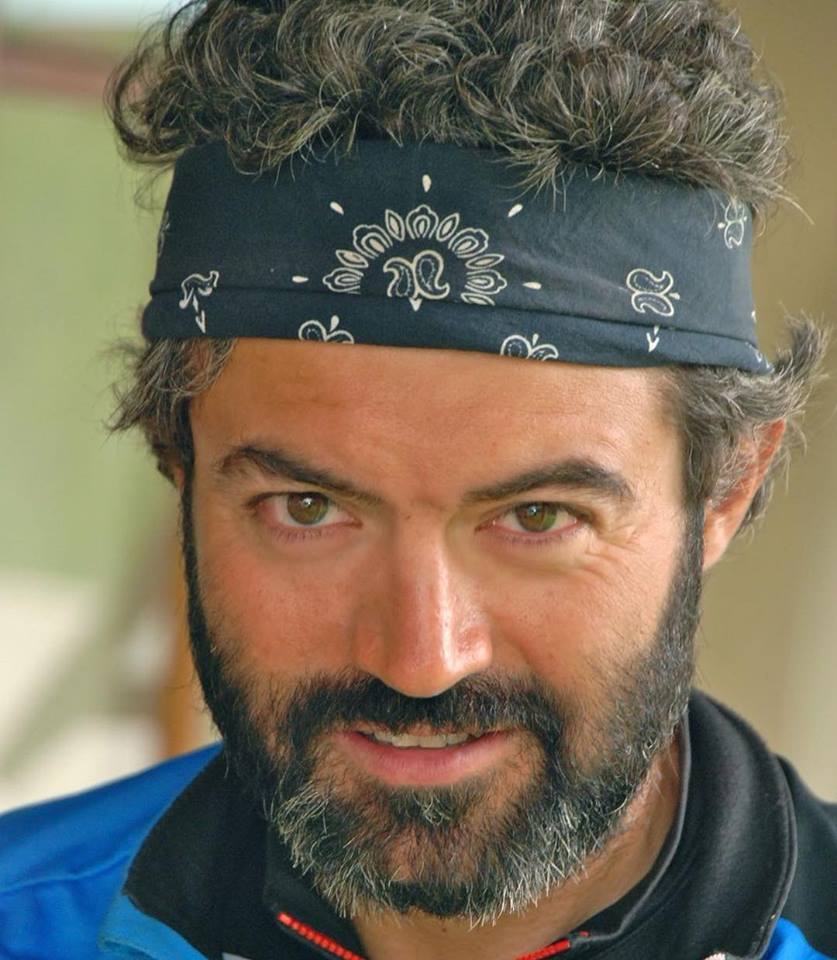 Bio: Reza has earned the title of one of the most seasoned travelers in the world. He has crossed the Sahara Desert by bicycle, walked the Patagonia, cycled the length of the planet from Norway to South Africa, and cycled the Annapurna Circuit. These are just some of his travels. You can find out all about Reza on https://rezapakravan.com or by following him on @rezapakravan.
"Best action cameras:
Go pro Hero 4
Sony FDR – AX53 Camcorder
Sony A7s
These are all you need to take with you to shoot a full documentary. Sony FDR is brilliant as it's easy to use, can shoot 4K and its light."
Paul Suggitt – GoPro
Bio: Paul spends most of his time on the move. His most spectacular record to date is walking, biking, and running for 10,000 miles around mainland Britain. One of his main goals is to raise awareness and funds for the Chris Lucas Trust. His latest adventure will be put into motion quite soon. You can learn more about Paul's activities on https://www.wrrchallenge.com or follow him on Twitter @wrrchallenge.
"The action camera of choice for me is the GoPro. It withstands the elements, is waterproof and the quality of both video and still pics is first class. I often find myself in places off the beaten track, sometimes in horrendous weather, and I need an action camera that will perform to the best of its capabilities each time; no matter the conditions.
The fact that I can switch between video and photo mode effortlessly is a huge plus which helps me capture and document the adventure. There is a myriad of accessories available for the GoPro action cameras I use which help me get the best shots from many different POV angles.
GoPro's video editing software is a breeze to use and helps putting a video together a seamless process, even for those new to video editing. Once I was familiar with video editing using the GoPro software, it helped me branch out to using Final Cut Pro, a high-end video editing software.
I have tried alternative makes of action cameras in the past and have been let down with quality, battery life, robustness and the claims of being waterproof. On one occasion the predecessor to my GoPros forced me to have to resort to using my phone camera to capture and record, which wasn't ideal given the adventure I was on at the time.
Currently I work with a GoPro Hero 4 Session, Hero 5 Black and the new GoPro Hero 6 Black.
I have adventures planned on land and water this year, at home in the UK and in Africa, and the GoPros will be capturing the adventure."
Louis-Phillipe Loncke – GoPro Hero 2, Hero 3, REVL, Panasonic SD800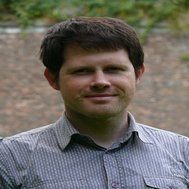 Bio: Louis-Phillipe is an adventurer, explorer, and entrepreneur. He has completed extreme solo treks (over 6000km/3000mi. in treks) across deserts, dived at least 250 times,  and gone long distance sea-kayaking (over 3000km/1700mi in total). He has a vested interested in ecological issues and raises awareness about them. You can see what Louis-Phillipe is up to on http://www.louis-philippe-loncke.com or follow him on @lonckelph.
"I've used GoPro H2 and H3. I now have a REVL (stabilization camera) and Slick stabilizer but haven't had time yet to use it.
I can't really tell what the best is, to me the features to have are: excellent image quality, sound if possible, waterproof if in water, and long battery life. Remote start and end recording is also important as it's hard to press the button when, for example the camera is on a kayak far from me, to film myself paddling. This is an issue faced with the GoPro with the casing.
When it is not too risky for the camera (when there is no water around), I use my Panasonic camera – Panasonic SD800 (editor's note – product discontinued). It has a small, good battery, good sound and excellent IOS. It also has very good image quality for the format and can be manipulated with one hand (start/stop)."
Update – Louis-Phillipe got back to us with a new recommendation as the Panasonic SD800 is discontinued – "I'm now using this model:  HC-VX980 which has superzoom, best OS and 4K."
Christina Scheuermann – iPhone 7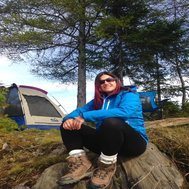 Bio: Christina is an avid camper and documents all of her trips, hoping to encourage others too. She also loves all of the outdoor activities associated with camping like kayaking and canoeing. She is the brand ambassador for Backcountry Custom Canoes and Purinize. Check out all of Christina's camping adventures on https://www.facebook.com/camperchristina/ or on her YouTube channel – https://www.youtube.com/channel/UCgmeysN2_1SZ4b1Q379j1SQ
"When I was asked what type of action camera I use for all of my adventures, photos and videos, I replied, I use an iPhone 7.  Some people are surprised by this as the quality of my photos and videos are quite good and most people assume I use an expensive camera system or a GoPro type of unit.
I love using my iPhone as I already have it with me, it's easy to charge with portable chargers, it's small, lightweight and water resistant and also has lots of other features already included. For special shots or self videos, I use a selfie stick with a tripod at the bottom.  By taking videos with the tripod selfie stick, I can get some pretty incredible videos and photos, meaning I never have to ask anyone else to take a photo of me, which is good, because I spend a lot of time soloing.
I attempted to use a GoPro last summer, which ended up accidentally falling into Georgian Bay, but I had experienced a lot of issues with it before its demise. This included incredibly long uploading times, difficulty with sound quality and a short battery life.
As they say, if it ain't broke, don't fix it, and I am completely content with proceeding to shoot my videos and photos with my iPhone 7 as long as it continues to provide so many excellent features."
No products found.
Ray Zahab – Garmin Virb Ultra 30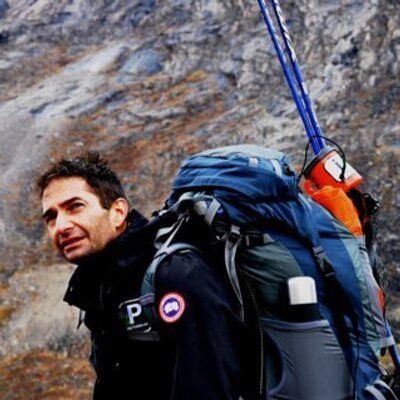 Bio: Ultrarunner Ray Zahab is a man on a mission to cover as much of the planet as he can, by foot and by bike. To date, he has run over 14,000km across world deserts and completed unsupported expeditions across Siberia, Antarctica, and multiple Arctic crossings. He even broke the world speed record for an unsupported expedition to the Geographic South Pole. To find more about what Ray has done in his life, visit his website www.rayzahab.com/about or follow him on Twitter @rayzahab.
"Based on my experience, my favorite action camera is the Garmin Virb Ultra 30. I've used many action cams over the years, but since Garmin introduced the first Virb, I've been hooked.
There are many features that stand out for me, but the one that is my absolute fave is the G Metrix – the ability to share different data that helps to immerse viewers in what I'm shooting… like 'speed' for mountain biking, or 'temperature' when in a hot desert!"
Emily Pennington – Sony a6000, Sony a6500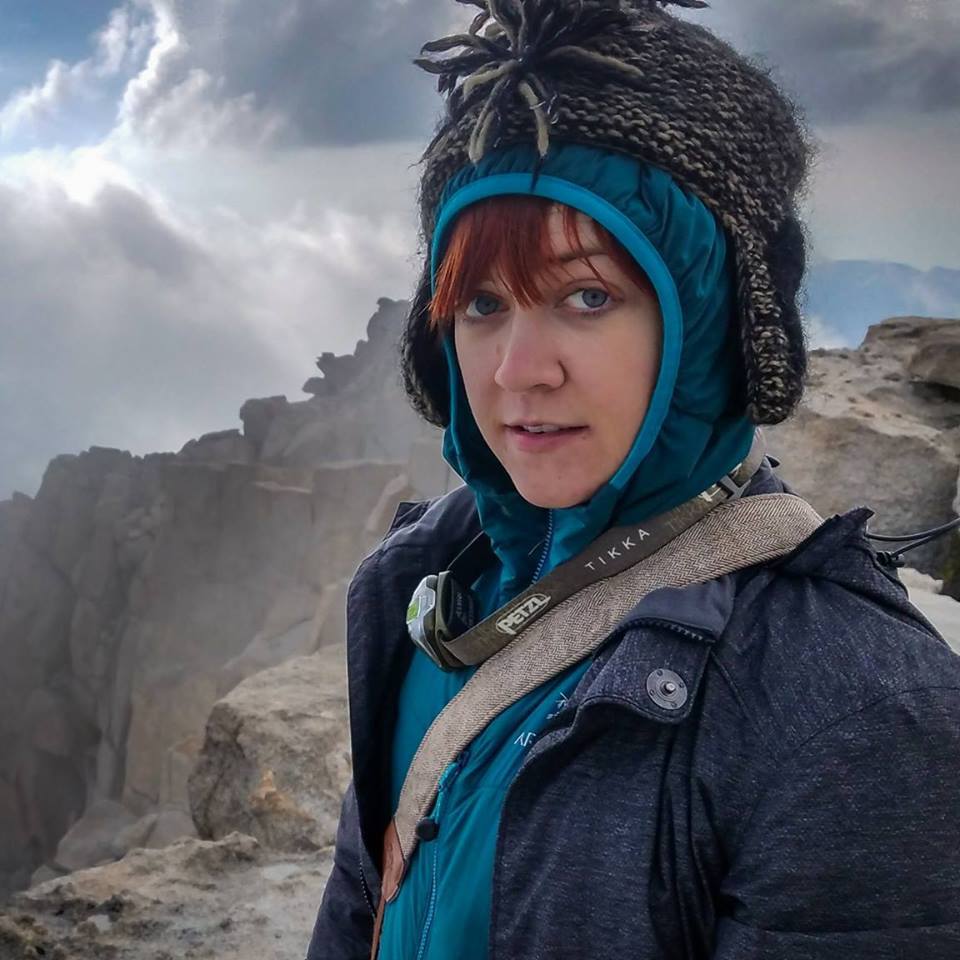 Bio: Emily is a traveler that likes to take on her adventures alone. She has even trekked through the Himalayas by herself. An avid writer, she makes it a point to document her journey to help others to find their adventurous spirit as well. Read all about Emily's travels by visiting www.brazenbackpacker.com or following her on Twitter @brazenbackpack.
"My favorite adventure camera, hands down, is the Sony a6000. It's mirrorless, which saves a lot of the bulk and the weight that you would get with a traditional DSLR, so it's perfect for throwing into your pack for a backpacking trip or a long summit push. Plus, the photos you'll get with it are almost as high quality as you'd get with a much more expensive camera.
If you've got the budget – splurge and get the Sony a6500. It has a few new features like water resistance and 4K video that make it a killer choice for shooting professional-quality images and footage in the wild."
Shannon Galpin – iPhone 7 Plus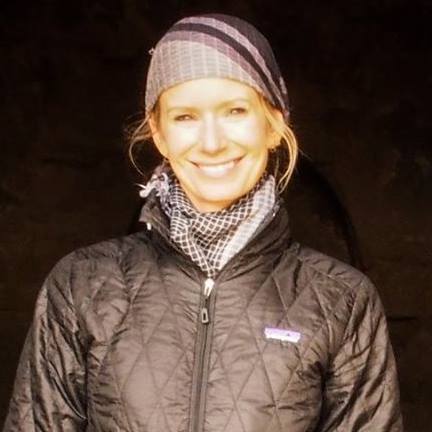 Bio: Shannon is more than just an adventurer, she is also an avid activist, with a focus on women's rights. She was the first person to ever mountain bike in Afghanistan and has trained the first Afghan Women's National Cycling team. She is currently raising awareness for wildlife conservation. To see how Shannon is changing the world, follow her on Twitter @sgalpin.
"Honestly… I only travel with my iPhone 7 Plus. For action adventure, it's probably not the first choice but for adventure travel I adore it. I use an iPhone 7 plus as my only camera and video camera. The iPhone 7 plus is a great camera and shoots video in 4K. It has seamlessly blended in with video shot from professional shooters I've worked with.
I have an Osmo stabilizer and a collapsible table top tripod, but I rarely use them, because I hate carrying them. For me, the places I travel to and the way I use my camera is about being able to be discreet and travel light and yet still document and tell stories. The limitations with the iPhone is with a zoom camera and wide angle, but I am an explorer, humanitarian, activist, and artist first…not a filmmaker. My camera and video allows me to document and tell stories and still blend in completely, and move unhindered by equipment."
No products found.
Justin Walter – GoPro Hero 5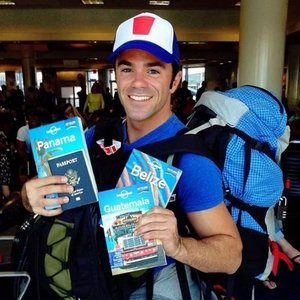 Bio: Justin has been traveling for as long as he can remember and has no plans to stop anytime soon. A self-professed adventure junkie, he so far, has traveled to Australia, Southeast Asia, South America, and Central America. He has done everything from glacier hiking to swimming with the sharks. He is constantly on the look out for his next adventure. You can check out his website at www.aroundtheworldwithjustin.com or follow him on Twitter or Instagram.
"For as long as I can remember I've been a loyal GoPro user starting with the GoPro Hero 3 and currently the GoPro Hero 5. As an adventure traveler, I need an action camera that is reliable and captures the moment no matter what I'm doing. GoPro does that to perfection.
What I love most about the GoPro Hero 5 and newer models is that the camera is waterproof without relying on an outside housing case. It also has an LCD screen built into the back of the camera, instead of as an attachment (like prior models). No housing for water usage makes things so easy to use and I have no fear of damaging the camera from a leak. The LCD screen gives me the ability to see what I'm shooting like never before. I also love that you don't have to be a professional photographer or filmmaker to use a GoPro to get professional, quality work. The GoPro does its job so basically all you have to do is point, shoot and get high quality content."
We are grateful to all the incredible individuals who contributed to this article. They have given us invaluable insight into how all of these various action cameras work in the field.
These explorers have also offered up some interesting insights on unusual options as well.
So, now that you know what the pros use, tell us a bit about your favorite action camera and why it is what you choose to use.