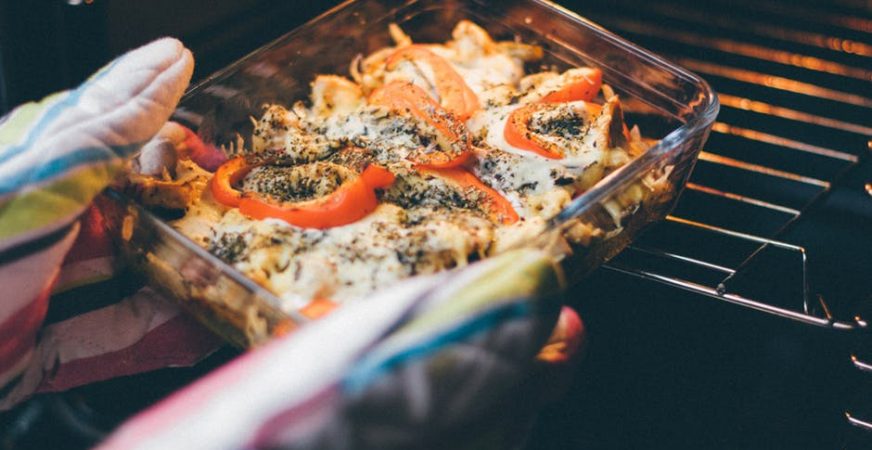 5 Best Cheap Microwaves (Under $100) [2018 Update]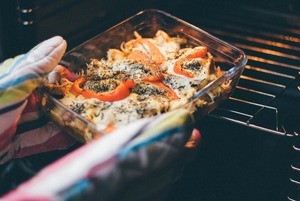 Microwaves are one of the cheapest products you can buy now online or in store.
You can get a microwave for as little as $50, or as much as $200.
If you are on a budget, you should not have any problem finding an affordable microwave.
The best cheap microwave that I came across is  Westinghouse WCM770B.
If you have a good product, it can last for years. Scroll down for a list of best budget microwaves money can buy.
All the microwaves in this list are less than $100.
5 Best Microwaves Under $100 – 2018
Sale
Westinghouse WCM770B 700 Watt Counter Top Microwave Oven, 0.7 Cubic Feet, Black Cabinet
I couldn't find a better microwave oven than this one so I'm going to call it the best cheap microwave.
It's compact enough for the average sized kitchen and comes with 10 cooking power levels.
There are 6 quick cooking settings to make popcorn, pizza, baked potatoes, and for reheating frozen dinners.
It only consumes 700w of power.
The display includes a clock and a kitchen timer as well. Also, there's a childproof lock.
All in all, this is a feature-rich microwave well worth everything you spend.
Sale
Danby Designer 0.7 cu.ft. Countertop Microwave, Black/Stainless Steel
This very stylish microwave is very
suitable for smaller apartments
and studios.
It has a lovely stainless steel exterior and comes with 10 power settings. There are 6 quick cooking buttons too. The capacity is 20 liters.
It has a turntable (carousel plate) as well. Overall, it's a great microwave.
Sale
Farberware FMWO11AHTBKB 1000-Watt Microwave Oven, 1.1 cu. ft, Stainless Steel
This microwave oven has
1,000 watts
of cooking power. That means it can cook faster than the average microwave.
It comes with 10 power levels and users can adjust power from 10 percent to 100 percent.
This oven enables multi-stage cooking too. There's a very useful Express Cooking function that can get frozen dinners ready in no time.
I'm very impressed that this allows defrosting by time and weight. Everything is digitally controlled.
The glass turntable is removable for washing. Keypad can be locked to prevent unsupervised use.
This is one of the best microwaves under $100 in terms of power.
Bella 900-Watt Microwave Oven, 0.9 Cubic Feet, Red with Chrome
This microwave has a very stylish red chrome exterior.
It has 6 one-touch programs for things like heating up beverages and frozen vegetables. It also has two automatic defrost options based on weight.
More importantly, it has multi-stage cooking, which means that you can adjust settings while a meal is being microwaved.
This is a good option when you want to defrost something first and then cook.
You can trust that this product will last several years.
I've had mine for almost one, and it has proven to be quite great at what it does so far.
I can't say I've encountered any problems with this microwave oven.
Frigidaire FFCM0724LB 700-watt Countertop Microwave, 0.7 Cubic Feet, Black
The biggest advantage of this microwave is that it's
small
, so it won't take up much space to set up.
If you want a small microwave for a dorm room, home office, apartment, or even a small business, then this would be a good choice.
Despite the small size, this microwave is still 700 watts and has 10 cooking settings.
Heating and defrosting is really effortless with this. It has an unassuming black exterior that will go with most décor. Looks wise it's not much, but this unit is very convenient.
Tips for Buying a Good Cheap Microwave
Before buying the first item you see, keep these tips in mind when buying a microwave under $100:
Most users want microwaves to reheat, defrost and cook food. So, you must look for these essential functions when buying a microwave.
Microwaves with pre-programmed buttons for things like making popcorn or heating up rice can take the guesswork out of most tasks.
So, it's worthwhile to invest in a bit more for a microwave with features that simplify the cooking process.
Check both the external and internal dimensions:
The external dimensions will tell you how much space you need in your kitchen to place the microwave.
Internal dimensions are important because these measurements will tell you how big a food container you can fit inside.
Some budget microwaves are very small and can only accommodate smaller plates and dishes.
For home use, you may wish for a microwave with ample internal capacity. So, carefully check these measurements before you buy.
Buy a microwave oven with a turntable, a.k.a carousel plate.
These things rotate automatically inside. Otherwise, you will have to open the lid and manually turn the dish when heating, which is just a hassle.
Microwaves with metal racks are better at distributing heat.
If you are sick of microwaves that heat up only the top or bottom layer of food, buying one with metal racks will solve the problem.
If you want the microwave to cook your food faster, look for higher wattage ovens.
The higher the wattage, the faster your meals will be ready. Usually, the bigger microwaves offer the highest wattage levels.