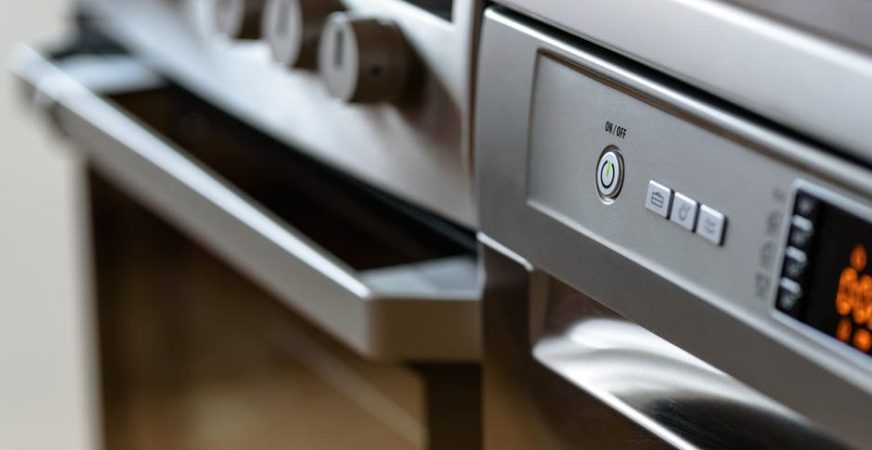 3 Best Toaster Ovens Under $100 [2018 Update]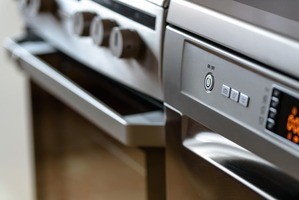 Who wouldn't like to bake pizza at home, grill kebabs, or toast some bread for breakfast without the hassle of heating up and cleaning a large oven?
Then toaster ovens are your best choice.
Toaster ovens don't cost much money either. Most cost around $100. If you want a larger toaster oven, you can pay up to $300.
But if you want a compact and energy efficient toaster oven, a budget of $100 is very sufficient.
Scroll down for our list of best toaster ovens under 100:
3 Best Toaster Ovens Under $100 – 2018
This is a neat little toaster oven that not only makes toasts, but also bakes cookies, breads, and even pizza without a hassle.
This is very much a miniature oven that is more energy efficient than a regular oven, but is more versatile than a toaster.
This toaster oven uses convection heating, warm air will be circulated throughout the oven with the help of a fan. The advantage is that it bakes real fast.
But there's a drawback:
this toaster oven can get quite heated, so make sure not to place any plastics or melt-y items anywhere near this appliance.
You will have to follow this rule with any toaster oven.
The oven has very convenient two rack positions. It's easy to cook breakfast or dinner for a large family in less than an hour.
Also, you can bake a pizza on the top rack and broil kebabs in the lower one with ease.
At one time, it can cook a 12-inch pizza and 6 slices of bread.
This oven comes with easy and modern digital controlling and a 120 minute timer.
The text that accompanies the buttons is very small and can fade quickly if you are not careful.
We really liked the crumb tray on the bottom that can be removed for cleaning.
+Pros:
Two racks
Removable crumb tray
Versatile
Fast cooking by convectional heating
-Cons:
Digital display text is tiny and is prone to fading
Oven gets heated enough to melt nearby plastics
This is a unique toaster oven. Actually, we would call it a toaster with a mini oven part at the bottom.
The top toaster can toast 2 slices of bread or bagel at a time. Then bottom part is a mini oven that can cook meats and pizza in small portions.
We managed to bake 2 medium sized pizza slices at once.
Overall, this unit is really small and compact. So if you live in a dorm or an apartment with limited kitchen space, then this toaster oven would be ideal.
It's not as large and accommodating as most toaster ovens. However, it can offer a lot more than a toaster for smaller kitchens.
This toaster oven is completely electric, so it works quietly without a fan. It has automatic shut off and a slide function lever.
It wonderfully comes with a crumb tray at the bottom for easy cleaning.
Though small, it can still bake cookies, small cuts of meat, kebabs, and the like. Overall, this is an excellent product for the budget price.
+Pros:
Compact and saves counter space
Oven included in addition to regular toaster
Completely electric
-Cons:
Small so can't fit medium or large sized dishes, like a full size pizza
3.
No products found.
No products found.
This is a considerable toaster oven that comes with three dials. If you want a heavy-duty toaster oven, this then 1,800W appliance is probably it.
It can bake, toast, broil, and defrost.
The overall toaster oven is a bit small. It's space saving, but the interior is small too. Still, it can hold an 11-inch pizza and 6 slices of toast.
The front of the oven is stainless steel. The interior is completely nonstick and very easy to clean. T
his toaster oven is rather ergonomically designed too. The dials have rubberized exteriors that makes gripping easy.
The LCD displays on the toaster oven have shade control, so you can view the display even in bright daylight.
The toaster oven came with a number of accessories too, including a drip band, a crumb tray, and a wire rack.
This oven is efficient, but it does take some time to get heated up. So it's not as fast as the toaster ovens we mention above.
Other than that, this is a really great product.
+Pros:
Compact
Has three rubberized dials
Easy to clean
Includes crumb tray
Nonstick interior
-Cons:
Takes time to heat up
Cannot fit large meals
No products found.
How to Buy a Toaster Oven with a $100 Budget
A $100 is a great budget to buy a really good quality toaster oven that will last in your kitchen for years.
When buying, do be aware of the following things however:
Always mind the size of the interior.
If you plan on baking large pizzas, make sure the interior can accommodate it. Toaster ovens of this budget range can at most fit a 12-inch pizza.
Decide between a convectional toaster oven and a completely electrical one.
Convectional toaster ovens have fans inside to distribute heat. These ovens bake faster in general, but can be a bit noisy too.
Electrical toaster ovens are less energy efficient, but are completely noise free.
If you want an easy to clean toaster oven, look for a product with a nonstick interior.
Some toaster ovens have crumb trays included, so little foot items don't gather at the bottom.
You can easily slide out the crumb tray and cleaning without sticking your hand in the oven.
Buy a toaster oven with auto shut off. It will prevent your food from overcooking, and also will reduce the risk for fire hazards.
The toaster ovens mentioned above have auto shutoff features.
Do pay attention to the controls. They should be intuitive and easy to use even for someone who is not at all tech savvy.