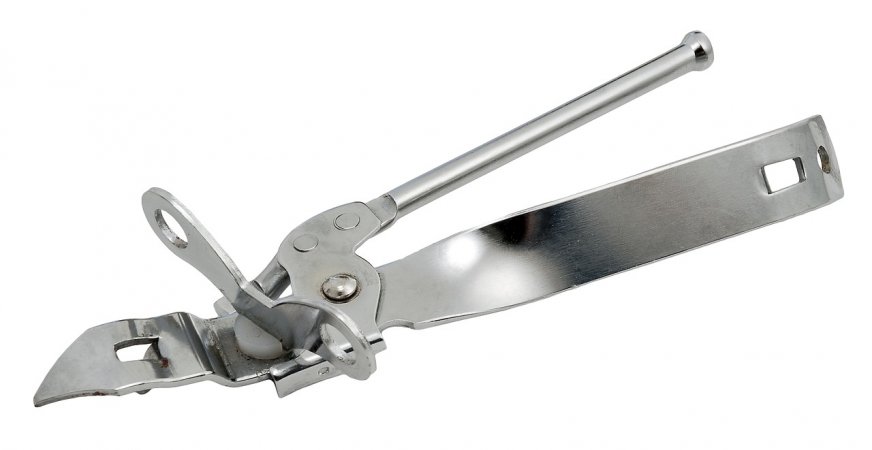 4 Best Can Openers (All Under $20) [2023 Version]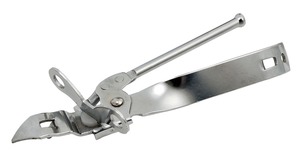 Last updated: 12/1/2023 | 5 min read
Tired of shoddy can openers that slip and leave your wrists sore?
Get rid of this issue permanently with a well-designed, sturdy, and durable can opener. And, no, you don't have to spend a fortune to get a great product.
Here is a list of best can opener suggestions that don't cost much:
Top 4 Best Can Openers – 2023
1. OHSAY USA World's Best Can Opener
The Ohsay is a classic can opener. You can indeed call it the best can opener considering this product has been popular for over 70 years!
What makes this can opener so beloved over the decades?
This is one of the earliest products to sport the easy-to-open comfort design. This can opener is easy-to-use without much hand straining.
An interesting perk:
The Ohsay can opener has extra torque in the body. This prevents wrist strain when in use.
There are plenty of other perks that make this product worth all the hype. For starters, it's made from 1008 carbon steel, which can last for decades.
Then there's this:
A heated treated and zinc plated blade. The blade is as sharp as a samurai sword to allow the can opener to cut through the rim smoothly without hiccups.
And there are virtually no downsides. The can opener is rust resistant and can be hand-washed and dried.
If there's a downside, then it probably has to do with this:
The grip. Some customers have complained that the can opener grip is too small for most users to handle.
+Pros:
Popular classic product
Comfortable design
Extra torque prevents wrist strain
Carbon steel body
Super sharp blade
Rust resistant
2. EZ-DUZ-IT Deluxe Can Opener
This can opener is the closest in design to the old-fashioned type your grandma probably treasured. This product promises great functionality.
The selling point:
This can opener is made from heavy-gauge chrome steel. It's exceptionally sturdy.
It has a carbon steel cutting blade, one of the sturdiest you would find on the market. And the surprisingly short grip handles are rubberized.
In other words:
This can opener is made from long-lasting material shaped into a wonderfully ergonomic design.
There's a major downside though:
This product will rust. It is not stainless steel, so the metal parts would start rusting right away.
You may find yourself needing to lubricate this with oils more often than not. Keep in mind that the carbon steel blades don't rust as quickly as the other parts.
Even with the corrosion issue, there's a big reason why you should still consider this product:
It's made in the USA. All parts are of high-quality and smooth operation is near certainly guaranteed.
Not to mention the price. This is one of the least expensive but long lasting can openers money can buy in the market.
+Pros:
Heavy-duty steel construction
Sharp carbon steel blade
Rubberized grips
Ergonomic design
Smooth operation
American made
-Cons:
Highly vulnerable to rust
3. Made in USA Can Opener
Fun fact: This can opener was originally designed in 1954. You may know this Private Label brand product as the "mother of all can openers."
Such is the legacy of this American-made product. This is as classic as you can get to manual can openers.
This product sports a very sturdy and reliable cutting mechanism with two wheels. It's designed in a manner that will not cause slips when cutting.
This model is still traditional, but it was updated in 2018. The new modifications include a more comfortable grip.
Despite the plain-Jane looks of the can opener, it's definitely one of the best you can buy. There are some downsides, however.
Watch out for:
The manual strain. Even with a more comfortable grip, you will have to work a bit to get bigger cans to open.
One more issue:
The metal parts of this can opener don't come with a coating. That means the product will rust easily.
You would have to be careful how you clean this product. Once washed, you should thoroughly dry it to minimize the risk of corrosion.
All in all:
This can opener is a star of a performer. Some minor issues prevail, but you can be assured to get the best value for your product.
+Pros:
Modified version of a classic design
Durable manual operation
Anti-slip cutting
Comfortable grip
Made in the USA
4. OXO SteeL Can Opener
azon box="B00004OCMM" template="vertical" float="left"]
Here's why you'll find this can opener a godsend:
The blade and the handles are made from stainless steel! This is one of the top can openers that can resist rust.
This product lasts a long time with little risk of rust. Be aware though, that the rest of the body is just plated steel, which can rust.
What's more:
This OXO sports a classic design, except for the grip handles. The improved handles now have plastic cushioning that absorbs pressure.
The knob is oversized too. All in all, it's the perfect design to ensure comfortable operation.
Can people with arthritis use this?
Most likely yes. The ergonomic design ensures super smooth operation.
The overall operation of the can opener is great except for one thing:
The cutting wheels could be sharper. It still works, but the smooth operation could be better.
Users should know:
This is a handwash only product. Do not immerse the can opener in water because of the plated steel body.
Other than the minor issues, this is a great can opener for users worried about rust issues.
+Pros:
Stainless steel parts
Less likely to rust
Improved grip
Cushioned handling
Large turning knob
Suitable for those with arthritis
-Cons:
Hand washing only
Cutting wheels could be sharper
Things to Know When Buying a Can Opener
Buying a can opener is not rocket science. But to get the very best value for your purchase, keep the following buying tips in mind:
Different Types of Can Openers
Can openers can be categorized into two main types:
Manual
Manual can openers require you to twist a knob to get it to work. The manual operation can be smooth or tough depending on the construction of the can opener.
Electric
These can openers come with an electric mechanism that doesn't require your manual input to get it to work. Despite their supposed convenience, electric can openers have struggled to outpace the popularity of manual can openers.
Electric can openers are recommended if you have a medical condition, like carpal tunnel syndrome, that makes operating a manual can opener difficult.
The Main Features of a Can Opener
Here are some of the most important aspects to consider when buying a can opener:
Operation
Obviously, you would want a can opener that works fast, and more importantly, smoothly. The easier it is to operate the can opener, the better it would be.
The operation of can openers would depend on the brand, make, and whether it's electrical or manual. Some can openers may not work smoothly right out of the package. However, you should read what other users have said about the operation before purchasing a can opener.
Build
The build of can openers has become significantly innovative in recent years. More and more products are becoming ergonomic, and thus easier to hold and operate.
The main part of the can opener's design you should look at is the grip. Check how comfortable it would be to hold on to the can opener and operate it.
Remember, without proper grip, the can opener may slip, potentially causing injury and a mess on the kitchen floor.
You can expect a can opener to have a build, casing, or grip made from plastic. Some grips are rubberized.
The plastic body of can openers is cheap. However, quality can greatly vary depending on the type of plastic used.
Durability
You would definitely want to have a can opener that stays in the house for a long time to come. Consider three factors when it comes to can opener durability:
Construction, material, and rust resistance.
A sturdy body is a must for ensuring the can opener can last many uses. The material and what it's made of determines how well the body can last over the years.
Can openers often have blades and other parts made from metal. Not all can opener metals are coated with anti-rust material, though.
In other words, if you want your can opener to last, you should look for rust resistant material. You can, however, reduce the risk of corrosion with high-quality care.
Things to Look for When Buying Can Openers
Some shopping tips:
Newer can openers may offer various gimmicks that entice people to buy them. Before spending a lot of money on these, make sure you know whether they are actually useful.
Remember that the top cut can openers are affordable, costing around $15. Sidecut variations, in contrast, are a lot more expensive and harder to find.
Before purchasing, make sure you are buying the right type of can opener for your needs.
It may not be obvious at the start, but you would definitely appreciate having an easy to clean can opener down the line.
Pay attention to the size of the can opener, especially the grip. The right size that fits your hand should be the main concern as well.
Conclusion
Can openers come in a surprising number of varieties. While the standard can opener doesn't cost much, there are essential features you need to pay attention to.
Consider the functionality and durability of the product you buy. You should prioritize the build and ergonomic design over brand names.
Once you know the features you need to look for, you will be ready to purchase the best can opener for your needs.
Related Reading: