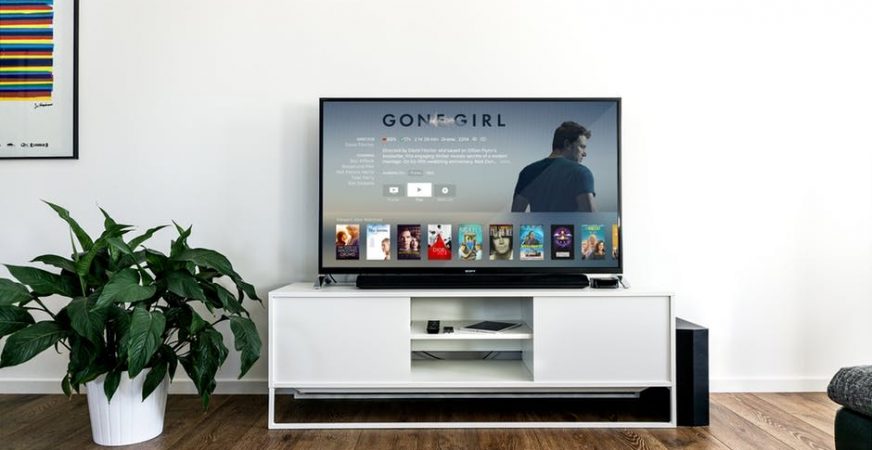 5 Best Home Theater Systems Under $500 (Netflix and Chill on the Cheap)
Why go to the cinema when you can bring the cinema to you?!
When stores sell "home theater system," they usually sell the audio system. That's because most people buy TVs, DVD players and such separately.
Home theaters need powerful sound systems with specialized components because movies, music, and sometimes games require different types of audio playback.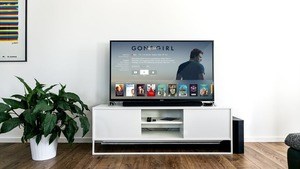 All this can be costly, but it doesn't have to be. You can get a good budget system like the Yamaha YHT-3920, which is the top pick of this list.
Of course, it's a purchase decision that needs some forethought, so here's a list of the best home theater systems under $500:
5 Best Home Theater System Under $500 – 2019
Sale
Yamaha YHT-3920UBL 5.1-Channel Home Theater in a Box System with Bluetooth
The best home theater system under 500 that I found is this one.
It's from a well-known brand despite the low price tag, so all items are of top quality.
It comes with a 5 channel speaker, extra bass for virtual cinema front, 8 inch 100 watt powered subwoofer, and a performance matched speaker set.
These are ideal for custom designing a complete home theater set.
I added a DVR, a Blu-Ray player, a turntable, and a pair of center speakers. And voila, I have the perfect home theater system.
The only con is that the system comes with a 16 gauge speaker, but you will need a heavier wire to support the speaker set.
Overall, the product offers great value.
Sony DAVTZ140 DVD Home Theater System
This is a solid home theater system from a solid brand.
It generates 300-watt surround sound. Each speaker generates 50 watts of power.
I didn't like it at first because it requires a lot of wires.
But once the system is set and the wires are hidden away, the system delivers as promised for the price.
The USB port comes with 1080p upscaling. Meaning when you connect your DVD player to the system, video quality is auto upgraded.
Apple users, be aware that you cannot hook up Apple devices like iPhones to this system. I tried and didn't work.
Other than that, this is an excellent budget home theater system.
Samsung HT-J4100 5.1 Channel 1000-Watt Blu-Ray Home Theater System (2015 Model)
Samsung
definitely delivers
one of the best home theater systems under $500.
The audio surround system I got was truly immersive.
It's optimized for Dolby Digital audio, a variation of the sound quality you get in most theaters.
I was impressed with the naturally rich and clear sound coming from the speakers.
The system has HDMI connectivity, so it's easy to play Blu-ray discs and enjoy gorgeous HD picture quality.
Components coming with this system include:
two front speakers, two satellite speakers, one central speaker, one subwoofer, Blu-ray player and a remote with battery.
Considering the price, you really cannot ask for anything more.
Sale
Bose CineMate 15 Home Theater Speaker System, Black
This system has no bargains currently available online but it offers a very reasonable price.
For that price, I got an unusual compact soundbar, which is more of a feature to save space without compromising audio quality.
The system comes with convenience-minded features like easy TV remote control and cable box.
The system has audio outputs for digital, analog and coaxial jacks.
The soundbar should be placed on top of the TV, which eliminates the unwanted need for mounting or creating wall brackets.
The four-element speakers are truly great at generating a deep bass when playing music and action movies.
It's great for the scary sound effects in video games as well.
Even though this system won't generate audiophile sounds, it's compact, convenient and great for regular home theater needs overall.
Sale
Energy 5.1 Take Classic Home Theater System (Set of Six, Black)
Energy's Take Classic home theater system is a
high-end product
that raises the bar for what consumers can expect from 5.1 digital surround audio.
The system comes with four 2-way satellite speakers, a 200-watt subwoofer, and a center channel. The subwoofer has an 8-inch driver.
The system is wall mountable. It's suited for both large and small spaces. All equipment provided has a beautiful gloss black finish that will fit well with modern living rooms.
What makes this system truly worthy is the sound. Speakers can reproduce all sounds in the audio range uniformly.
The system comes with wide bandwidth response and flat on-axis frequency. So no single frequency dominates and the audio you hear is highly accurate.
The system guarantees sound will be dispersed wide in a constant manner. Unlike most surround system, the frequencies are even, and free of resonance and distortion.
It's got top-notch bass as well thanks to the poly-titanium woofer. This system may be expensive, but it's truly worth every penny.
Tips for Buying a Budget Home Theater System
When shopping for a home theater system under $500, keep the following in mind:
First, consider the size of your room. If your room is big (it is if it's more than 700 square feet), you will need full range and full-size speakers to get that immersive home theater feel. You will also need systems with longer wires, or wires that can be extended. Make sure the dimensions of the system you purchase are adequate to fit in your room as you like.
Budget home theater systems are best suited for smaller rooms (12×15 feet for example). Even if you have a bigger room, containing the home theater area with curtains or furniture will create the immersive experience.
You can get a richer sound with systems that separate audio with an amplifier rather than with a receiver.
Music and movies require different types of audio playback. If you want to watch movies more in your home theater, buy systems with powerful central speakers with timbres matched to satellite speakers. A really good subwoofer is important as well. For music, you need good front satellite speakers and specs that allow booming bass playback. Tower speakers are good for both.