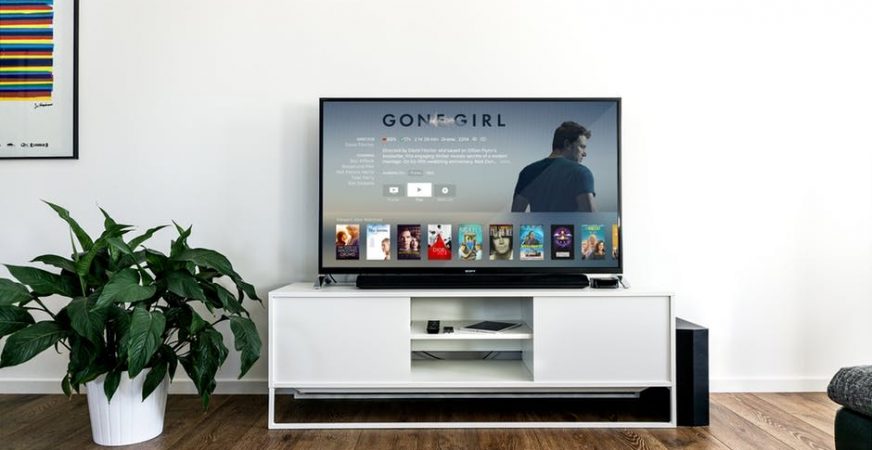 5 Best Home Theater Systems Under $500 (Netflix and Chill on the Cheap) [2020 update]
Why go to the cinema when you can bring the cinema to you?!
When stores sell "home theater system," they usually sell the audio system. That's because most people buy TVs, DVD players and such separately.
Home theaters need powerful sound systems with specialized components because movies, music, and sometimes games require different types of audio playback.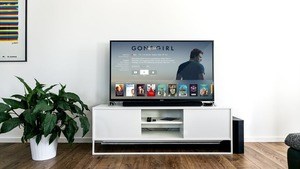 All this can be costly, but it doesn't have to be. You can get a good budget system like the Yamaha YHT-3920, which is the top pick of this list.
Of course, it's a purchase decision that needs some forethought, so here's a list of the best home theater systems under $500:
5 Best Home Theater System Under $500 – 2023
Yamaha Audio YHT-4950U 4K Ultra HD 5.1-Channel Home Theater System with Bluetooth, black
The best home theater system under 500 that I found is this one (with the Polk Audio below not far behind).
It's from a well-known brand despite the low price tag, so all items are of top quality.
It comes with a 5 channel surround sound, extra bass for virtual cinema front (the Advanced YST II subwoofer combines negative-impedance and constant current principles to drive the speaker cone with tight control), 8 inch 100 watt (5 ohms) powered subwoofer, and a performance matched speaker set.
These are ideal for custom designing a complete home theater set.
I added a DVR, a Blu-Ray player, a turntable, and a pair of center speakers. And voila, I have the perfect home theater system.
On the downside, the remote can be made to look better.
Overall, the product offers great value.
Polk Audio RM705 5.1 Home Theater System (Set of Six, Black)
With this setup, you get a
four satellites, one center channel, and one subwoofer
. Considering the cost, this is a rather impressive haul.
Now, the only thing to keep in mind here is that this system can be a little tricky to setup for the uninitiated. There is some wiring work to be done and it can be difficult if you haven't tackled such a task before.
However, there is no denying that this setup has been designed beautifully. As a result, the system produces crystal clear sound, allowing you to have an excellent listening experience.
Another advantage afforded to you is that you can set these up however you like. The size and the design let you try out a number of positions.
Bose CineMate 15 Home Theater Speaker System, Black
This system has no bargains currently available online but it offers a very reasonable price.
For that price, I got an unusual compact soundbar, which is more of a feature to save space without compromising audio quality.
The system comes with convenience-minded features like easy TV remote control and cable box.
The system has audio outputs for digital, analog and coaxial jacks.
The soundbar should be placed on top of the TV, which eliminates the unwanted need for mounting or creating wall brackets.
The four-element speakers are truly great at generating a deep bass when playing music and action movies.
It's great for the scary sound effects in video games as well.
Even though this system won't generate audiophile sounds, it's compact, convenient and great for regular home theater needs overall.
Onkyo HT-S3800 5.1 Channel Home Theater Package
With this setup, you get a
six-piece system
that works well for a number of small-sized locations like living rooms and offices.
This home theater setup may not work as well in larger spaces.
However, the excellent sound quality more than makes up for this. To start with, this system decodes Dolby TrueHD and DTS-HD Master Audio.
The result of this is clear and precise audio that is true to anything that you may be watching or listening to.
Yet another thing that this system has mastered is amplification so regardless of the volume, the sound is always carefully controlled for the best quality.
The system is also quite easy to connect to other devices as it is Bluetooth equipped, allowing it to sync with a number of devices.
Tips for Buying a Budget Home Theater System
When shopping for a home theater system under $500, keep the following in mind:
First, consider the size of your room. If your room is big (it is if it's more than 700 square feet), you will need full range and full-size speakers to get that immersive home theater feel. You will also need systems with longer wires, or wires that can be extended. Make sure the dimensions of the system you purchase are adequate to fit in your room as you like.
Budget home theater systems are best suited for smaller rooms (12×15 feet for example). Even if you have a bigger room, containing the home theater area with curtains or furniture will create the immersive experience.
You can get a richer sound with systems that separate audio with an amplifier rather than with a receiver.
Music and movies require different types of audio playback. If you want to watch movies more in your home theater, buy systems with powerful central speakers with timbres matched to satellite speakers. A really good subwoofer is important as well. For music, you need good front satellite speakers and specs that allow booming bass playback. Tower speakers are good for both.