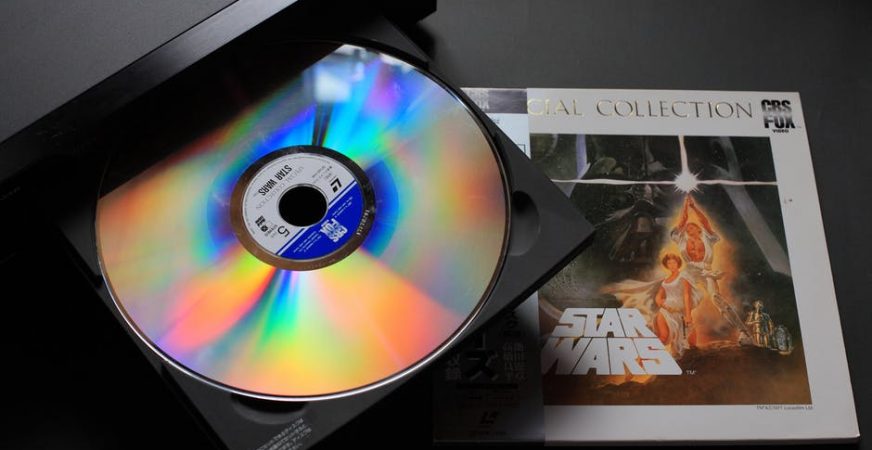 5 Best Cheap DVD Players (Under $50) [Updated for 2020]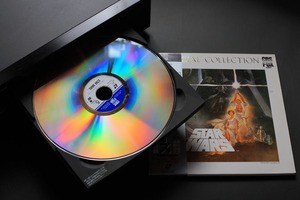 Want a good quality DVD player but don't want to pay hundreds of dollars for one?
Most DVD players available nowadays don't cost much. The best cheap DVD player I found, LG 8X Ultra Slim player, does the job for a very good price.
Here is a list of more budget DVD player suggestions. All the DVD players on this list are less than $50:
5 Best Cheap DVD Players – 2021
Sale
LG Electronics 8X USB 2.0 Super Multi Ultra Slim Portable DVD Writer Drive +/-RW External Drive with M-DISC Support (Black) GP65NB60
I highly recommend this unit as the
best cheap DVD player
ever.
It's super slim, as the name suggests, and highly portable. Height is merely 14mm.
It connects via USB 2.0, but is compatible with USB 3.0 ports as well.
Maximum DVDR writing speed is a decent 8x, and for CDs, it's a whopping 24x.
It works with operating systems up to Windows 8.1 and Mac OSX 10.7.5.
Look for driver updates before you buy if your OS is more recent.
It has M-Disc support and comes pre-installed with Cyberlink software. It's great for slim laptops without optical drives.
DVD Player for TV, DVD CD Player with HD 1080p Upscaling, HDMI & AV Output (HDMI & AV Cable Included), All-Region Free, Coaxial Port, USB Input, Remote Control Included
This easy to set-up (via color-coded cables) DVD player comes with a HDMI cable and has a sleek design to boot.
Built-in USB port for playing digital media files you can also enjoy smooth video from USB such as DIVX, AVI, VOB, MPEG4, and FLV.
For increased versatility, this player can play various discs besides DVDs, including 8 cm and 12 cm CDs.
This is a region Free DVD player and can play DVDs from any region (1-6) except for Japan CPRM Discs
This is a great value for a fast-reading DVD player.
Sale
Sale
Sony DVPSR510H DVD Player, with HDMI port (Upscaling)
If you want the best DVD player under $50 by Sony, this may be it. The main issue may be finding available stock for this player.
---
This upscaling DVD player has superb features, including 1080p, HDMI output, MP3 playback, JPEG viewing, multi disc resume, and multi-disc remote compatibility.
The unit is Energy Star certified as well. It's in the DVD region 1. It plays a number of DVD file ranges as well.
Overall, this is a solid investment.
Two Additional DVD Players to Really Consider:
QFX VP109BLK Digital Multi Media Player
This is an inexpensive yet highly functional DVD player suitable for home use.
It has DVD, CD, VCD and number of other playback options.
You can write to discs as well.
Features include progressive scan and multi language support.
Video output includes coaxial.
There's nothing fancy but it comes with a remote control too, so it's of great value.
External USB DVD/CD
This is a very generic type
external optical drive
.
I didn't have high expectations, but it still works well years later.
There's nothing fancy here; plug in and play is all you need to do.
It has an 8x DVD writer and a 24x CD writer. It connects to laptops via a USB port. It's great for computers, but is not compatible with TVs.
Tips for Buying a Good Budget DVD Player
When searching for a DVD player under $50, keep the tips below in mind:
Decide if you want a DVD player or a Blu-Ray player.
Blu-Ray players offer higher resolutions and can downscale to play DVDs. However, most DVD players cannot upconvert to play Blu-Ray discs.
So, if you want to play Blu-Ray discs, make sure the player you buy can actually read them.
If you want to play VHS tapes as well, you will need to buy a DVD/VCR combo unit. These can be slightly bit more expensive than the products mentioned on the above list.
If you want to play CDs, don't worry; the DVD players listed above are perfectly capable of playing CDs.
Understand how portable you want the DVD player to be. Most budget ones are small and can be easily carried between computers or from home to car.
Before you buy a DVD player, check the specs of your TV. It will require a port for an HDMI cable to plug in a high-res DVD player.
DVD players can be plugged in via USB, component, composite or S-Video inputs.
Check how the player connects to the TV and double check to see if your TV is compatible with the player you intend to buy.
The more features the player has, the better the bargain will be.
Some features can be considered necessary to modern DVD players, like 1080p resolution and progressive scan.
You can also buy players with upconverting ability, parental lock, USB connectivity, and digital surround sound.