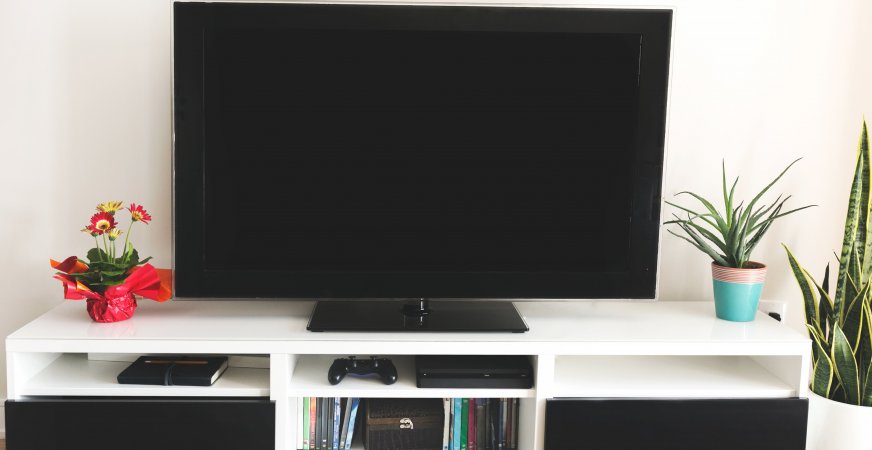 5 Best TVs Under $300 [2019 Update]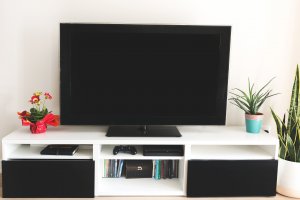 Want to watch your favorite movies in better graphic quality than your current TV allows?
Most modern TVs have almost mastered the art of high-def
But you would have to spend a considerable amount of money to buy an OLED or a 4K Ultra HD TV.
However, with so many far less costly options offering considerable features being available for the budget conscious, you can up the ante!
For example, Sony Wi-Fi HD Smart TV (our #1 pick) still outperforms some of the latest releases in the market.
Our list below will give you the best TV under $300 that fits your wallet and you preferences!
5 Best TVs Under $300 – 2019
Sale
Sony KDL32W600D 32-Inch HD Smart TV - Black
I'd say this is one of the best Sony TVs you can get for less than 300 bucks.
It has really superb picture quality and can effortlessly play 1080p Full HD videos.
It has an impressive motion rate with 60Hz refresh rate and Motionflow XR 240, so there will never be any lag or distortions.
It has Smart TV functions with excellent picture quality that is even better than Roku. The LED screen is backlit and it has 2 HDMI and 2 USB inputs.
The package came with a remote control, power cords and adapter, a mini video adapter plug, and batteries.
Picture-wise, it's hard to beat this considering the price.
As for the downside, the sound was disappointing. But that can be fixed with a pair of good external speakers.
VIZIO D32-D1 D-Series 32" Class Full Array LED Smart TV (Black)
This smart TV supports
Full HD
resolution videos. Picture quality is crystal clear and there are no distortions.
The TV has built-in Wi-Fi capability to instantly connect to internet apps to stream videos. It has two HDMI ports as well.
The LED light on the screen is backlit, meaning image light is more uniformly distributed. You can view a sharp picture without shadows thanks to this tech.
Image-wise, this is truly an HDTV and is worth every penny.
Element ELEFW248R 24in 720p HDTV (Renewed)
This TV doesn't look like much (or cost that much), but it's one of the best for home multimedia stations.
It offers multiple video connections, including HDMI and VGA. It also offers audio connectors for speakers and headphone jack.
The picture quality is really decent. It doesn't feature any fancy tech but graphics are quite amazing.
This is that rare product that you underestimate at first but end up being pleasantly surprised by.
Hisense 32H3B1 32-Inch 720p LED TV (2016 Model)
This is a relatively cheap new TV model that offers superior color contrast.
The TV essentially is backlit LED. So it can keep dark images darker and bright images lighter. As a result, color is more pronounced.
If you want vivid graphics, this is a good option for a TV.
It also has multiple audio and video input ports. The TV has a unique soundbar to reduce the number of cables you need to connect.
LG 32LH500B 32-Inch 720p LED TV (2016 Model)
This is a solid backlit LED TV set that shows amazingly bright pictures. This is a 720p HD TV, but the images are very crisp and vibrant.
It has an HDMI port and a single A/V input outlet. This TV is Energy Star certified so you will naturally conserve energy.
LG electronics are known to last a long time too. Just be aware that you are buying a 720p TV and adjust your expectations accordingly.
Tips for Buying a High-Quality TV with a $300 Budget
Here are several tips for choosing a great TV under $300:
Mind the size if you are buying online. Make sure the size fits the room and the table the TV will be placed on.
If you don't check out the measurements, you could end up with a TV that is either too big or too small.
Adjust your expectations when buying a TV with less than 1080p resolution. The 720p TVs can be less costly, but you will have to pay a bit more for truly HD visuals.
Most budget TVs have terrible in-built speakers. So, don't expect to rely on them. Use a pair of speakers lying around in the house or buy new one online.
Remember, the more HDMI ports the TV has, the more valuable it is.
Avoid curved TVs. Curved screens are simply a style choice. They don't actually add anything new to image quality, so I have listed none above.
Buy your TV with a warrant. However, don't pay a lot for extended warranties that span up to 10 years as these will be rather useless.