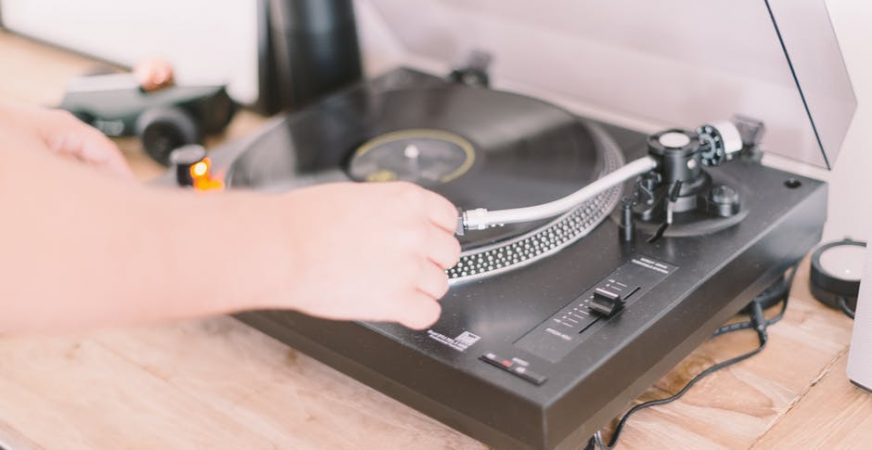 7 Best Cheap Record Players – All Players Under $100
If you are an old school musician or a music lover who prefers that vintage sound, your life is simply incomplete without your own record player.
The truly vintage ones may cost a fortune, but there are far cheaper modern options that cost as little as $50.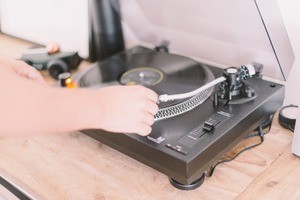 Modern record players also have additional features like greater volume control and USB connection ability.
The best cheap record player on the market right now is the Jensen JTA-230.
Our list is limited to record players that cost $100 or less. Here are some more of the best budget record players to choose from.
7 Best Cheap Record Players – 2022
Jensen JTA-230 3 Speed Stereo Turntable with Built in Speakers, Aux in, Vinyl to MP3 Converting/Encoding
This is the best cheap record player you will find online. This turntable is belt driven and has three speeds.
There are pitch controls to adjust record speed, volume and tone as you like. It comes with a neat dust cover too.
USB ports are available to connect the turntable to a computer so you can convert vinyl records to digital mp3 format.
The record player comes with the necessary software for converting files, recording and editing.
Two Aux input jacks are also included to connect a music player or headphones.
Build quality may not be top notch but this record player will last a long time. Overall, it is a very solid investment.
1byone Belt Drive 3 Speed Stereo Turntable with Built in Speakers, Natural Wood
This record player looks like an authentic genuine vintage turntable.
It has a wooden appearance but is not made from wood. It comes with a dust cover and a front panel with controls.
You can select 3 RPM speeds.
Stereo speakers are front facing for full spectrum sound. It has an RCA output to connect to external speakers.
This is the option I chose because the built-in speakers don't have really top quality sound output.
Sale
Sale
Sale
How to Buy a Good Cheap Record Player
Here are several tips to keep in mind when buying a record player under $100:
It will help to understand the basic components of a turntable before you buy. Knowing the parts will help you choose the best specs.
Budget record players that cost less than $100 are highly capable of accomplishing the basic tasks of a turntable.
However, do expect to sacrifice one thing or another. Some may have sound quality issues that you have to deal with.
It's worth it to spend more money on a budget record player that allows for upgrades.
The really cheap ones may not accommodate upgrades or repairs and you might need to buy a new one entirely in case something happens.
Buy a record player with a USB port. You will be able to transfer your tracks to digital format. If you have really old or rare records, this should be a priority to preserve your music.
Record players come in both manual and automatic formats.
A manual cueing system is a traditional way and it's really easy to learn how to do right.
With the automatic ones cueing is not necessary and records will start playing with a press of a button.
There is little price difference between the two so the choice is up to your preferences.