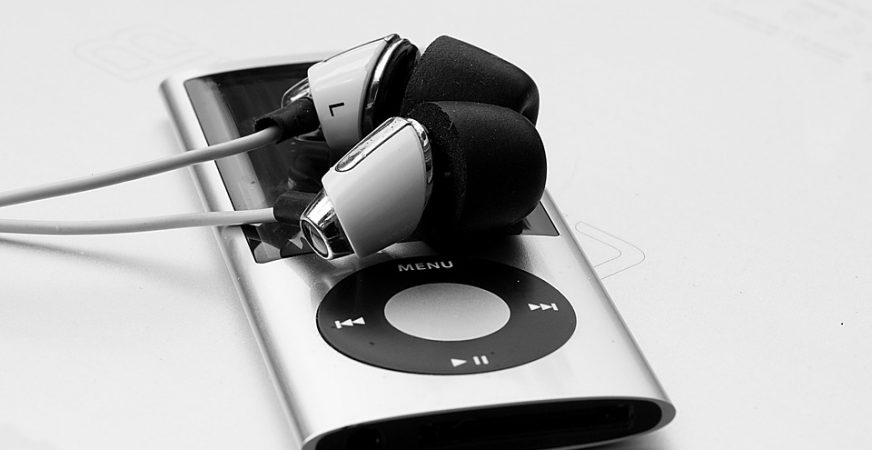 5 Best Cheap MP3 Players (Under $50) [2019 Update]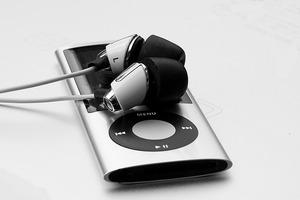 Don't want to spend a fortune on a branded MP3 players like the Apple iPod? No problem. There are plenty of affordable options for budget consumers to choose from.
Branded MP3 players can cost close to or over a $100. However, you can find similar music players for significantly less. The only difference is the brand recognition.
Consider, for example, the best cheap MP3 player I found, Sandisk Clip Jam Mp3 Player. It performs similarly to the expensive ones.
Overall, if you are looking for a budget MP3 device, there's no reason to shell out anything more than $50. So if that's what you're looking for, this list is for you.
Best Cheap MP3 Player List – 2019
Despite the lower price tag, this Valoin mp3 player doesn't skimp when it comes to audio quality.
The mp3 player manages this with the help of an intelligent digital noise reduction chip. This ensures that you get a good sampling rate and Hi-Fi lossless quality music.
You will also find that a wide variety of formats are supported with this device including WMA, mp3, FLAC, WAV, AAC-LC, and ACELP.
Now, the built-in memory for this player is 8GB. However, there is a memory card slot that allows you to add extra memory up to 128GB.
Thanks to this feature, you can be certain that you will never run out of space for your songs. Speaking of features you can also listen to the radio on this device.
To add to this, the mp3 player is also equipped with Bluetooth function. As a result, you can play your music off of wireless headphones or external speakers without any problem at all.
Navigation through this device is easy enough as the buttons are user-friendly and the screen is large and simple to read.
The only minor disadvantage with this device is uploading the songs. Until you get the hang of it, this can be a bit of a tiresome process.
+Pros:
Great sound quality
Good memory storage
Bluetooth function
Lots of additional features
Easy to navigate
-Cons:
Can be a bit trying to upload songs
This is yet another mp3 player that knocks it out of the park in terms of quality. Once again, this is due to the fact that you can experience lossless quality of music.
This means that you can enjoy all of your favorite songs, in their original condition, without the sound being diluted at all.
Furthermore, this mp3 accepts a wide variety of formats – ACELP, FLAC, AAC-LC, WMA, APE, WAV, and OGG. Therefore, you can download music from your favorite sources.
The other perk with this device is that the playback time is incredible. You can listen to music for around 70 hours without needing to charge it.
Even then, you will find that it takes just 3 to 4 hours to get it fully charged back up again.
Just as impressive is that the built-in memory of the device is 8GB but this can be easily increased to around 128GB, with the use of a Micro SD card.
This device does more than just play your songs. It also has a radio function, e-book reader, and voice recording feature.
As far as user-friendliness goes, there is no denying that it is fairly simple to add songs to the player's library.
However, there are some issues with navigation, particularly when it comes to adjusting the volume.
+Pros:
Good quality music
Excellent battery life
Versatile format compatibility
Additional features
-Cons:
Volume adjustment is tricky
There really is a lot to like about this music player, particularly when you consider how little it costs you.
For one thing, this is definitely one of the more modern models around. It is equipped with Bluetooth function, allowing you to connect with other devices quickly and easily.
As such, you will be able to listen to your music from a variety of devices such as Bluetooth headphones and speakers.
Then there is also the fact that it offers up a high-quality sound. The built-in speaker and digital noise reduction chip ensures that you get to enjoy lossless music on this device.
To top this off, the device has a built-in storage of 16GB which allows you to store around 3500 songs.
Of course, you can add to this with the help of an external TF card of up to 128GB. This lets you add around 10,000 songs to your mp3 collection.
Sweetening this deal even further is the fact that the device offers around 35 hours of playback. When the player needs to be charged, it should take just 2.5 hours to recharge.
There are also a lot of additional features including radio, photo gallery, e-book reader, video player, and more.
The only thing to really nitpick about this player is the navigation buttons. They aren't all that intuitive and may take some getting used to.
+Pros:
High-quality music
Bluetooth
Many additional features
Lots of storage
Great playback
-Cons:
May take a while to get used to settings
This is a great device for anyone who is looking for an mp3 player that they can take with them anywhere that they go.
One of the reasons for this is the fact that the device is Bluetooth enabled, allowing you to use with Bluetooth headphones and speakers.
To top it off, this player has been designed to connect with Bluetooth earphones more quickly, cutting down on the overall power consumption.
The sound quality is also excellent as it boasts hi-fi lossless features. To add to this, the player is equipped to be compatible with different formats like WAV, WMA, FLAC, and APE.
There are plenty of other features to enjoy with this mp3 player, apart from just the music. The device has an e-book reader, voice recorder, radio, photo browsing, and video play.
If you are someone with a large music collection, then you will be happy to know that the mp3 player has 16GB of built-in memory.
In case this isn't enough, the memory can be extended up to 128GB with the help of an external TF card.
As far as the battery goes, you can use the player up to 30 hours and then only need to charge it for about 2.5 hours.
There aren't too many complaints regarding this device except for the buttons. These are rather sensitive and even the slightest movement can alter the settings on the controls.
+Pros:
Lots of storage
High file compatibility
Good quality music
Bluetooth
Additional features
This mp3 player is small and lightweight, making the perfect companion on trips to the gym or anywhere else, really.
Despite its small size, though, it still provides you with a high quality of sound. This is because it comes equipped with a digital noise reduction chip that results in a high sampling rate.
Not only is the sound quality top-notch, but the player is also compatible with various formats such as FLAC, WAV, WMA, and APE.
You can also, essentially, store as many songs as you want on this. With a built-in 8GB storage, you can have up to 2000 songs on the device.
Of course, you can extend this with an external memory card and bump the storage up to around 128GB. There is also a radio function.
To make this an even more appealing device, you should know that it boasts around 80 hours of playback. And, within 2 to 3 hours of charging, it will be fully charged once more.
The minor issue is that the controls aren't very user-friendly and it can take some time to figure out how to work them intuitively.
+Pros:
Good quality music
Lots of storage space
Excellent battery
Highly compatible
Radio function
-Cons:
Controls aren't very user-friendly
Tips for Buying a Low-Cost MP3 Player
Just a few things to be especially aware of when buying an MP3 player for under $50:
There are a number of low-cost devices in the market that essentially clone the iPod Nano model.
Though most of these look like iPods, they don't work the same. Notably, video quality takes a hit.
However, audio quality is essentially the same so these products are worth buying if you care more about audio than video.
Don't bother about buying the latest model. New MP3 players don't exactly come with hip new features.
Unless a special feature found nowhere else is specified, don't worry about what year the player was released in.
Try to buy a player that comes with headphones. The audio quality will largely depend on the headphones you use with the player.
Buy a product that supports the file formats that you need. For example, if you buy music from iTunes, you will need a player that supports AAC files in addition to MP3 files.
It's recommended to buy a player that supports a range of file formats.
Related Guides: Listening to Music: The Ultimate Guide