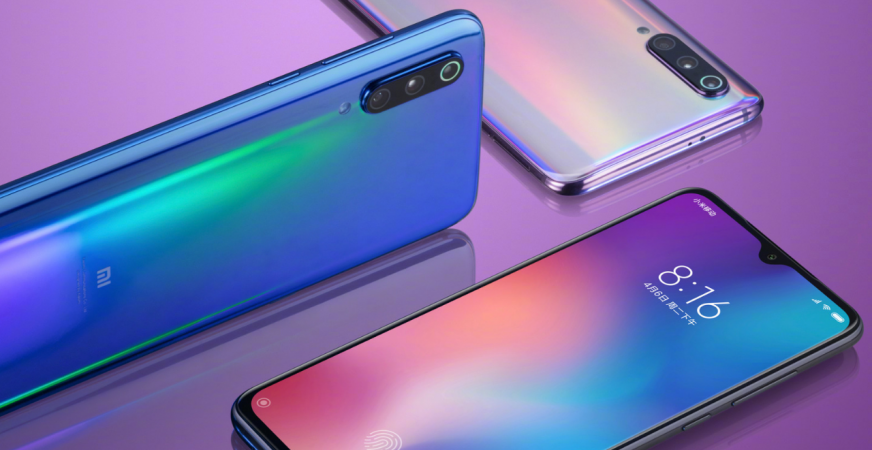 5 Best Phones Under $500 [2022 Version]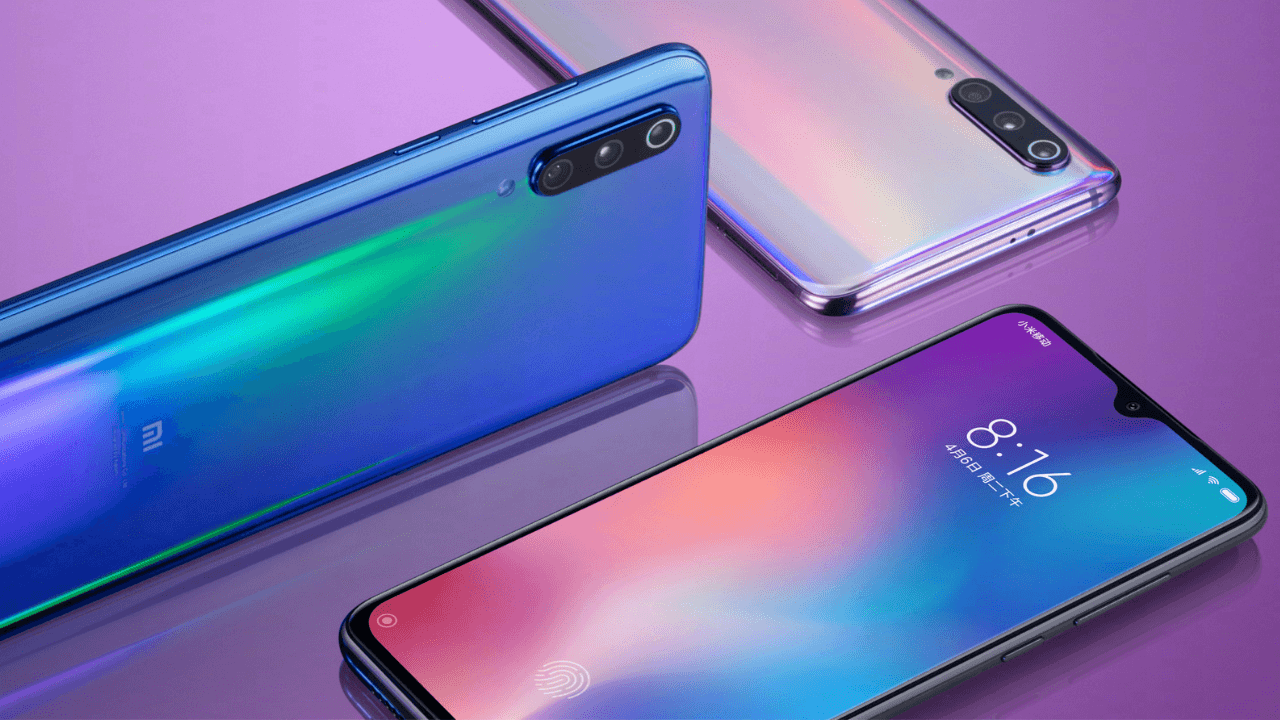 Last updated: March 31, 2022
Reading Time: 6 minutes
If you are looking for the best phone under $500, then you're in luck, because we have found many models with impressive specs – not to mention also great fit & finish – that will not only suit your needs functionally on a day-to-day basis, but will also look great design-wise.
We all know that high-end smartphones now can cost well over $1,000 when purchasing on a carrier plan, however, you can still buy a decent unlocked phone for much less. We have written previously about finding a great smartphone for under $200 as well (that's been thankfully been very well received – thanks to you all), so we hope the below list definitely helps your search and purchase.
Below you'll find our list of the best phones under $500 with expanded information to help you with your decision.
5 Best Phones Under $500 – 2023
The Pixel 4a will make you appreciate all that you're getting from Google. Starting with the face that this device is powered by a 1.8GHz octa-core Qualcomm Snapdragon 730G processor that features 6 cores clocked at 1.8GHz and 2 cores clocked at 2GHz – this phone is quick. The full-screen 5.8-inch (147.6 mm) display screen will keep you engaged (FHD+ ((1080 x 2340) OLED at 443 ppi)), while the fantastic camera that takes great photos in low-light settings that will definitely help in those instances when you take those quick, low-light images with your family. And, of course, with those great images and videos you're taking, Google will provide you unlimited storage via Google Photos.
For those who still clamor for a 3.5 mm headphone jack – yes, this phone has it, so no need for an additional adapter.
The cherry on top for many will be that as a Pixel 4a owner you'll have first access to Android bug fixes and updates since Google, of course, writes the code for Android OS', so it's definitely a nice value add and our pick in the 5 best phones under $500 category.
+Pros:
Fantastic battery (3140 mAh) for up to a day of use
Great camera that takes great low-light setting images
Unlimited storage of images and videos via Google Photos
Android updates and support
-Cons:
Lack of water resistance (surprising)
2.

No products found.
No products found.
The fact that this phone has 128 GB of storage, 6 GB of RAM, high-notch cameras (48 MP main camera and 32 MP selfie camera), a USB-C, and NFC for tap-and-pay – and all for far less than $500 is stunning given the current market for smartphones.
The battery is sizable at 4030 mAh with many users getting far more than a day of use without having to charge.
The phone's screen and display are not lacking either with a 6.39" AMOLED display, 1080 x 2340 resolution (403 PPI), and Corning Gorilla Glass 5 that provides some tough glass. The video quality is great providing you the ability to watch 4K quality videos in complete enjoyment.
At the end of the day, it's hard to ignore all that you're getting for the money, which makes it a top pick.
+Pros:
Big bang for the buck
Great battery life
Solid display
-Cons:
Low-light photo quality is average
Finger print detection could be more consistent
The Note brand from Samsung has always been pretty popular among consumers (for good reasons) and should definitely be considered for best phone under $500. For the money this renewed version smartphone from Samsung has to be considered for its money to value proposition. It has strong processing power, captures best in class level  images, and the display is gorgeous.
To reinforce what we mean about the display – it features a spacious 6.3-inch, Dynamic AMOLED, HDR10+, 1080 x 2280 pixels, 19:9 ratio (~401 ppi density screen) that offers up a vibrant display.
Processor-wise the Note 10 possesses an Octa-core Qualcomm Snapdragon 855 processor. Additional impressive specs include 256 GB of space and 8 GB or RAM, however, there is no expandable storage! That said this phone has more than enough processing power to play most modern games, while multi-tasking to watch videos on Netflix and YouTube.
Camera-wise the main camera (rear) goes up to 12-megapixel (wide angle), 16-megapixel (ultra-wide angle), 12-megapixel (telephoto), while the front selfie camera is a 10 MP.  Video-wise the main lens (rear of the phone) can record at 4K@30/60fps, 1080p@30/60/240fps, while the front-facing lens can record at 4K@30/60fps, 1080p@30fps. The battery is a non-removable Li-Ion 3,500 mAh battery.
+Pros:
Large screen, impressive camera
Big bang for the buck (for this renewed model
-Cons:
No expandable storage (which the Note 9 possessed)
4.

No products found.
No products found.
The Xiaomi Mi Note 10 simply brings top-end phone value and performance, but without the the top price tag. It starts with a beautiful curved screen design that is 6.47 inches and AMOLED, then a main camera that is 108 MP ultra high-resolution (the selfie camera is 32 MP) with a single photo resolution of up to 12032 x 9024!
The downside of taking cameras at such a high resolution, of course, is that it will take up your storage space in a hurry, but it's still a nice option to have when you're looking for that extra crisp detail.
Looks-wise the Mi Note 10 seemingly has the Android design language going for it, however, the front and back of the phone feature Gorilla Glass 5, which certainly adds a touch of elegance.
The battery appears to be massive at 5,260 mAh, however, the phone's been noted to last about a day, which on the surface would seem underwhelming for the size of the battery. That said, most people charge their phones at night or at least once a day, so from an industry standard point of view, it should keep most people content with that type of battery life.
+Pros:
Great flagship type value for the money
Superb camera and display
-Cons:
Finger print sensor can be quicker, more consistent
It was truly tough to pick the top phone on this list, however, the iPhone XS edges out the competition. Featuring a stainless steel frame and glass bodies that support wireless charging, along with an edge-to-edge display and a TrueDepth Camera System for Face ID this phone simply looks stunning while providing all the features you need in a smartphone.
Other notable specs: water resistance  to IP68, equipped with a 7-nanometer A12 Bionic chip that includes two-performance cores 15 percent faster than the A11, a 12-megapixel dual camera, a 2436 x 1125 display resolution with 458 pixels per inch. 
Battery life is actually very good with just a 2,658 mAh size battery, which should yield you up to 20 hours of talk time, up to 12 hours of internet use, 14 hours of video playback, and 60 hours of audio playback with the iPhone XS.
Of course, as with all iPhones you're getting great security built-in, and if you also plan on utilizing this phone with your small children and need some parental advisory-type protocols the Apple iPhone shines.
There's not much downside with this phone at its price-point, however, quite a bit of this is due to the fact that we're talking about a renewed phone (aka a refurbished phone). Lastly, if you check online for used models of an iPhone you'll notice that resale and demands for iPhones are generally well noted to keep higher value than other comparable smartphone models and should be a consideration should you plan on selling your phone down the line.
+Pros:
Great, vibrant display
Fantastic cameras
Great processing power
Battery life
Design
Well supported app market
-Cons:
No Touch ID fingerprint sensor
Slippery phone that is made with a lot of glass
Tips for Buying a Phone with a $500 Budget
Here are some tips for buying the best phone under $500:
Android phones are generally cheaper. So, if you are on the hunt for a smartphone for considerably less costs then you'll likely end up purchasing a Android phone. While Apple iPhones do generally cost more, as we mentioned before, they do typically have very high resale values, which is something to be noted.
Buy a phone with a screen about 5.5 inches. These phones are easy to carry, and the screen is generally large enough to watch videos. Phones with smaller screens than that are more portable. Phones with larger screens are good for watching movies and videos on the go, but carrying can be a hassle.
Accept some concessions: you likely won't have the newest, fasted processor on the market and features like 5G or 120Hz displays, but you're getting an overall great value – that – many times you won't even notice an impact or much of a difference when compared to a much more pricier phone.
Pay attention to the smartphone processor. The more cores the processor has, the more efficient it will be.
Storage: Look for at least 64 GB of storage, as you'll be surprised how it gets "filled" up with music, images, videos or files.
The higher the amount of RAM, the speedier and smoother the phone will run on a day-to-day use basis.
If you want the phone to have a decent battery life, the battery should have at least 3,000 mAh capacity if not above 3,500 mAH, although there are some exceptions, such as the iPhone we review above.
Related Guides: The Best Gimbal Stabilizers for Your Smartphone on a Budget