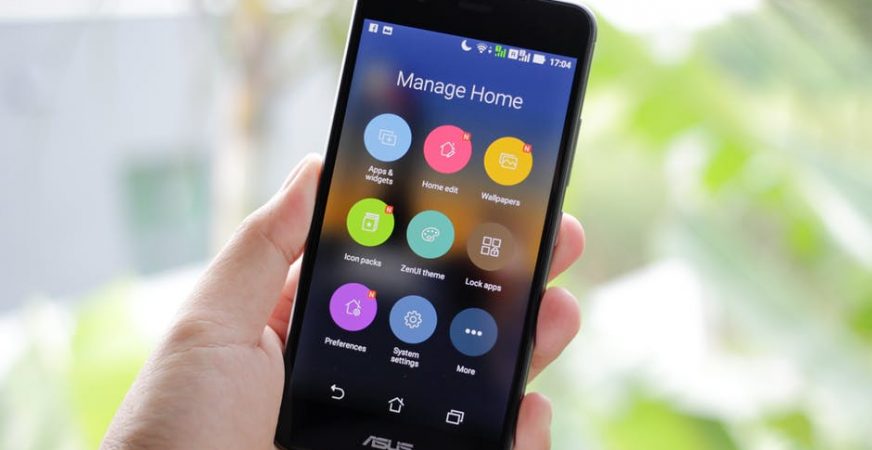 5 Best Phones Under $200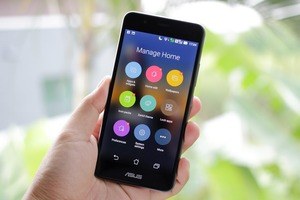 High-end smartphones these days can cost close to $1,000 when you are not buying a carrier plan. However, you can still buy a decent unlocked phone for cheap.
Keep in mind that these phones may not be recently released, but budget phones can work as well as the latest releases.
For example, the best phone under $200 in my opinion, Samsung Galaxy S5, still outperforms some of the latest releases in the market.
Looking for some variety to consider?
Then check out this list of top budget phones you can get for quite affordable prices:
5 Best Phones Under $200 – 2018
For the price point, there really is a lot to like about this smartphone. It has more than enough features to keep most users happy.
To start with, the screen on the phone is quite big at 6.2 inches. To add to this, it offers up a resolution of 2160 x 1080 along with an 18:9 aspect ratio.
Therefore, whether you are using this phone to work or watch movies, this screen will serve you well. To add to this, the accompanying stylus and the compatible writing features make this an incredibly user-friendly phone.
You will also find that this is a smooth functioning phone and you should expect too many hiccups with this.
This is largely because it is equipped with a Qualcomm Snapdragon 450 1.8GHz octa-core processor and 3GB of RAM.
You also get 32GB of internal storage but this can easily be extended up to 2TB with a microSD. So, you can store as many apps and images on this phone as you want.
Then, there is the camera – the phone is equipped with a 13MP rear camera and a 5MP front-facing camera, that is complete with Selfie Light.
The main complaint regarding this phone would be the speakers. They are mediocre at best and can really cut down on your video watching or music listening experience.
+Pros:
Processes quickly and smoothly
Large screen
User-friendly features
Good camera
Decent storage
Huawei is one of the most reliable budget-friendly smartphone brands ever. The Honor 6X delivers high-end specs for a low-end price.
Let's start off with the coolest feature:
This is a dual SIM phone. You can take calls with two numbers using this phone without a hassle.
The smartphone also has a generous 32GB of storage. It runs on Android Nougat and is powered by an EMUI 5.0. Octa-Core processor.
What's more:
It has 3GB of RAM, which is really decent. The phone is both waterproof and dust-proof.
The camera:
This phone has a great 12MP rear camera that supports HD photos and video. The camera has ultra-fast focus and can take photos under low light conditions.
What's really great are the lenses. This camera comes with wide angle lens plus Prim ISP.
The camera can take super sharp pictures. It can detect skin color and auto-touch up portraits.
The lens aperture allows shallow depth of field too. This is definitely the camera to own if you love taking selfies.
We were impressed by the battery capacity too. Despite the price tag, this battery can have about 40 percent more capacity than the typical higher-priced smartphone.
Our only complaint is the speaker. The audio is subpar and not anywhere near as close as what you can get with a Samsung or an Apple.
+Pros:
Great camera with wide angle lens
Long-lasting battery
Waterproof
Dust-proof
Fast processor
Dual SIM
This is a good phone for smartphone users that want basic features at a low price. In this sense, you will find that this model is hard to beat.
If you are someone who likes taking pictures, then you are going to like the camera features that this phone has to offer.
The rear 13MP F1.9 camera ensures that you can take high-quality pictures in all kinds of lighting. You can be certain that the resulting images will be clear and offer up lots of detail.
Taking selfies will also be a breeze thanks to the LED and Selfie lights, allowing you to be photographed in the best possible way.
The screen on this phone is also quite impressive. It is a 5.5 inch Super AMOLED Capacitive touchscreen which means that it isn't just sizable, it is responsive as well.
Also, while this is a low-priced smartphone, you don't have to worry about the performance suffering at all.
With the Octa-Core 1.6GHz processor and Android v7.0 Nougat operating system, the phone will function smoothly.
To add to this, the 3000mAh battery is going to last you for longer, without needing to be charged as much.
The real downside with this phone is the connectivity. Since it is only equipped to handle 3G, you may find that the connection isn't as reliable as you might like.
+Pros:
Large screen size
Decent camera
Good battery life
Performs well
Xiaomi is known to deliver when it comes to budget smartphones. The MI A1 feels like a much more expensive smartphone.
The best parts:
A decent engine with an octa-core, 2.0GHz Snapdragon 625 processor. It even has a 650MHz graphics processor.
The OS works fast with literally no lag. It could run gaming apps without any major issues.
A great feature:
The phone also has 64GB ROM and 4GB RAM. The RAM power is truly remarkable.
The smartphone has a standard 5.5-inch display. But it supports a 1920 x 1080 Full HD resolution, which is impressive for this price range.
We were really impressed by the performance. The phone runs on Android Nougat and has no bugs.
The camera:
This smartphone has an illuminated front-facing camera for taking selfies. The dual-lens is really impressive.
It's fairly decent for regular photo-taking needs. But we didn't like the lack of low-light support.
This is a dual SIM phone. It has expandable memory up to 128 GB.
One more thing:
The battery is 3,080mAh in capacity! That is huge in terms of smartphones and can provide a full day of power.
What we didn't like was the build. The plastic exterior feels cheap and is rather fragile.
This camera doesn't come with any water-resistant or shockproof features.
+Pros:
Huge battery
Great processor
Generous RAM power
Wonderful dual-lens camera
Full HD resolution
-Cons:
Camera is bad under low-light conditions
Cheap plastic case
Not waterproofing or dust-proofing
Now, the first thing that you need to know about this phone is that it is refurbished. As such, you can expect it to be shipped to you with a few minor scratches or dings.
However, the actual functioning of the phone will not be affected anyway as all of the apps and features have been reset.
The other point to be aware of is that this phone is only GSM unlocked. This means that you still will not be able to work it with CDMA carriers.
Moving onto the positive aspects of this smartphone, though, and there are many to choose from.
For one thing, the 4.7 inch Retina HD display is vivid and responsive, ensuring that you will be able to easily navigate through the menu and access apps.
You also get to enjoy a 12MP iSight camera that takes brilliant and detail-oriented pictures.
Furthermore, it is also equipped with Live Photos. This allows you to see what happened before and after you captured the original image.
Then, there is the 5MP camera that can be used for selfies and FaceTime, producing a crystal clear image at all times.
The other feature to enjoy about this phone is the processor power. Boasting excellent technology from Apple, you can be quite sure that this will be a smooth functioning phone.
+Pros:
Excellent performance
High-quality camera
Lots of features
Good sized display
-Cons:
Only GSM unlocked
May have a few scratches
Tips for Buying a Phone with a $200 Budget
Here are some tips for buying the best phone under $200:
Android phones are cheaper. So, if you are on the hunt for a budget smartphone, most likely you will land an Android phone. If you insist on an Apple iPhone, you will have to get an older phone, like the iPhone 5S mentioned above. Unless you can get someone to sell you one of the latest iPhones for cheap, you will not find budget-range iPhones.
Buy a phone with a screen about 5.5 inches. These phones are easy to carry, and the screen is generally large enough to watch videos. Phones with smaller screens than that are more portable. Phones with larger screens are good for watching movies and videos on the go, but carrying can be a hassle.
Pay attention to the smartphone processor. The more cores the processor has, the more efficient it will be.
The higher the amount of RAM, the speedier the phone will be.
If you want the phone to have a decent battery life, the battery should have at least 3,000 mAh capacity.
You will need larger internal storage, usually 32GB or more, if you plan on shooting a lot of images and pictures. Otherwise, you will have to rely on external storage or cloud.
Related Guides: The Mobile Device War—Tablet vs. Phone: A Comprehensive Comparison