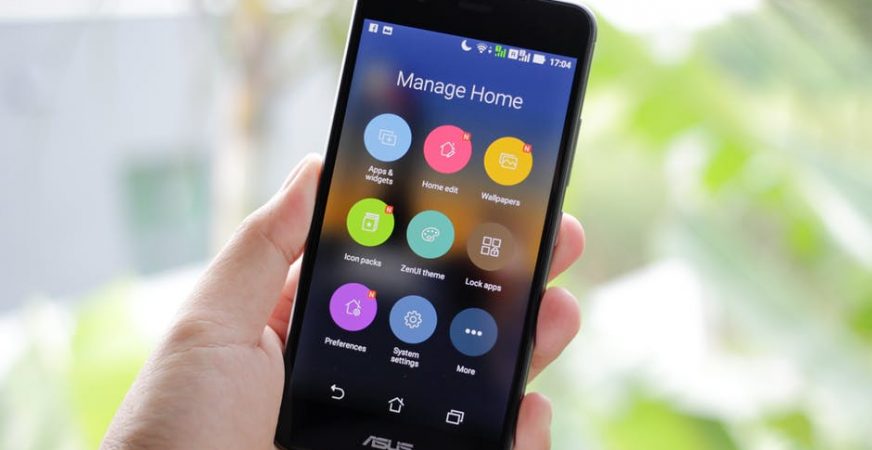 5 Best Phones Under $200 [2021 Update]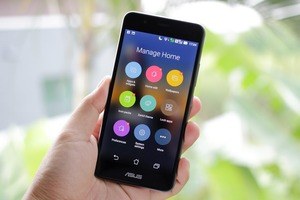 High-end smartphones these days can cost close to $1,000 when you are not buying a carrier plan. However, you can still buy a decent unlocked phone for cheap.
Keep in mind that these phones may not be recently released, but budget phones can work as well as the latest releases.
Looking for some variety to consider? Looking for some tremendous value?
Then check out this list of the 5 Best Phones Under $200 (great budget phone, but with all the great features):
5 Best Phones Under $200 – 2023
1. Xiaomi Redmi Note 9S
No products found.
This phone packs a punch at its current pricing. With solid construction materials, a great battery (5,020 mAh high capacity battery with 18W fast charge support), Android One, a Qualcomm Snapdragon 720G High-performance octa-core processor, 64GB RAM + 4GB RAM, a 48MP AI quad camera 48MP ultra-high resolution rear camera with an ultra wide angle lens (16 MP front side selfie camera), not to mention a very nice design.
There is also expandable storage, like most Android phones, up to 512 GB.
What all of these specs ensure is that you'll have a speedy phone that is able to take well-lit and detailed images, whether you are shooting from the front or the rear camera. In fact, with these images, no one will be able to tell that they were taken from a more affordable smartphone.
The display that is 6.67 inches and has a side-mounted fingerprint unlock sensor as well as an AI Face unlock.  This makes this phone incredibly suitable for all kinds of tasks, including watching streaming video, playing some moderately intense video games or for multi-tasking due to its processing power.
There's not much downside with this phone at its price-point – even the  resolution of 2400 x 1080 is quite solid – and the feel of the display is vibrant.
In truth, what you may encounter with this Xiaomi Redmi Note 9S phone is finding availability of this phone due to the demand and supply chain, which makes sense in today's day and age. Consumers are looking for a long-lasting battery (because who wants to carry a portable battery source with them all the time?); a phone that can take good quality images, good audio (i.e., for those times when you're getting ready for work or cooking food); a phone that can move task to task quickly; and a phone that doesn't costs and arm and a leg, while providing all those qualities. This phone certainly delivers that.
+Pros:
Large display
Great looking color options
Fantastic cameras
Great processing power and memory
Battery life
-Cons:
Availability
Finger print sensor can take some time to get used to
No products found.
2. Xiaomi Redmi Note 8 Smartphone
This smartphone has gotten very popular in recent months among consumers, and for good reasons. For the money this smartphone has strong processing power, captures images very well, the speakers are reasonably audible, and the display is at a level seen in phones that are much more expensive.
To reinforce what we mean about the display – it features a spacious 6.3-inch, 1080 x 2340 pixels, 19.5:9 ratio (~409 PPI density) HD screen that offers up a vibrant display.
Processor-wise the Redmi Note 8 possesses an Octa-core (4 x 2.0 GHz Kryo 260 Gold & 4×1.8 GHz Kryo 260 Silver) with Qualcomm SDM665 Snapdragon 665 chipset. Additional impressive specs include 64 GB of space (micro SD slot, expandable up to 256 GB). The phone has enough processing power to play most modern games, while multi-tasking to watch videos on Netflix and YouTube.
Camera-wise the main camera (rear) goes up to 48 MP, while the front camera is 13 MP.  Video-wise the main lens can record at 2160P @30fps, while the front-facing lens can record at 1080P @30fps. The battery is a non-removable Li-Po 4000 mAh battery.
+Pros:
Large screen, impressive camera
Big bang for the buck
-Cons:
Most do not experience issues with compatible carriers, however, some have experienced some issues
3. Samsung Galaxy A20 Smartphone
It is very difficult to tell that this smartphone is from a budget range from first glance. This is because the overall design is very stylish and modern.
What's more, you get to enjoy a Super AMOLED 6.4" HD+ Infinity-V Display. Not only is the screen incredibly large, but it also boasts vibrant colors and features as well.
Thanks to the significant memory – 32GB + 3GB RAM – you can also store a larger number of apps and media on your phone. In case this isn't enough space, there is a dedicated slot for a microSD card.
Now, it should be noted that the phone is outfitted with an Exynos 7884 Octa-core processor. While this is a decent processor, it is still not very fast, especially when tackling many apps or media at the same time.
If you are someone who likes to use their phone all day long, but still remain on the move, you will be pleased to learn that the phone is equipped with a fast-charging feature.
What's more, you get to enjoy a really good cameras – rear cameras with 13MP and 5MP as well as a front camera with 8MP. You can also record 1080p at 30fps.
+Pros:
Great screen
Good memory
Can charge quickly
Good cameras
-Cons:
Processor may experience sluggishness periodically
4. Xiaomi Redmi Note 7
No products found.
If you want a smartphone with all of the bells and whistles but don't want to spend too much, this is a great make and model for you.
One of the main advantages of this phone is the impressive Qualcomm Snapdragon 660 AIE octa-core processor. Thanks to this the phone performs smoothly and quickly.
In addition to this, you also get to enjoy 4GB of RAM and 64 GB internal memory. So, you should be able to store quite a few apps and data on your phone without any issue at all.
If you use your phone for entertainment purposes, then you will be thrilled with the screen size. At 6.35 inches, you can comfortably watch your videos.
This experience is made even better by the 2340 x 1080p screen resolution.
The phone has a 13 MP front camera and a 48 MP + 13 MP rear camera, ensuring that you get to take beautiful, high-quality pictures at every angle. That said, it's easy to get carried away and caught up with megapixel stats, so while the the count does seem very high, don't expect the world, but expect solid overall images.
Equipped with a 4000 mAh battery, you can expect the phone to last quite a while, even when using it for long periods of time. Furthermore, it can be charged relatively quickly as well.
The only issue with this phone is the connectivity. It doesn't work well with all US towers so you may lose your phone connection every now and then.
Overall, another winner from Xiaomi that delivers again on solid looking and performing phone at a fraction of the cost.
+Pros:
Good performance
Good storage
Excellent camera options
Large screen
Good battery life
-Cons:
Some connectivity issues experienced
No products found.
5. Apple iPhone 7 (Renewed)
No products found.
If you have always wanted to own an iPhone but can't justify the high price tag, you will be thrilled by the opportunity afforded by this phone.
As a certified renewed (aka refurbished model), this phone isn't new but is still equipped with all of the bells and whistles that make it a standout iPhone.
With an upgraded processor over the 6 & 6s models, you can guarantee that this phone will work significantly faster than its predecessors. As a result, the opening of your apps and other tasks can be handled within seconds.
The 12 MP iSight camera with up to 5x digital zoom is equipped with Live Photos allowing you to capture what happens before and after an image is taken. Furthermore, you get 4K video recording at 30 fps, which is fantastic and noticeable when you're viewing on larger screens after upload.
You also get to enjoy the ultra-clear functions of the 7 MP FaceTime camera for real-time conversations.
This model has 32 GB of storage space, which is sufficient for most people for storing images, videos, and apps. Of course, with iPhones you won't get get micro SD type expansion, as you do with the other models on this list, if you are concerned about running out of space.
The 4.7-inch Retina HD display is large enough for you to use and watch the screen in excellent detail.
You are also guaranteed complete security and privacy thanks to the fingerprint reader.
The issue with the last iPhone 6s was that the battery life was definitely lacking, however, the iPhone 7, according to Apple will last up to 2 hours longer than iPhone 6s.
+Pros:
Smooth and fast performance
Great display
Excellent cameras
Secure features
Apple resale value
-Cons:
Storage space
Because this is 'renewed' will not come with adapters or headphones
No products found.
One Last Smartphone to Consider Under $200
BLU VIVO XL4 Smartphone
One of the main benefits with this smartphone is that it has all of the features that you would expect from a much more expensive make and model.
To start with, there is the spacious 6.2-inch HD screen that offers up a vibrant display, regardless of how you are using your phone.
Furthermore, there is an encrypted fingerprint sensor that ensures you are the only person that can access the sensitive information on your phone.
The 1.5GHz quad-core processor ensures that the performance of this model is pretty good with no lag time at all.
What's really great about this phone, though, is that the battery life is quite impressive. It is unlikely that you will need to charge it more than once a day, even if you are an avid user.
Adding to this, there is a built-in extreme power saver hotkey as well. If you are on the go, this phone will certainly not slow you down.
The 2GB of RAM and 16GB of internal memory ensures that you will be able to save most of your files or images without any issue at all.
Now, this phone is equipped with dual cameras – rear camera is 13MP and the front camera is 8MP. While it certainly produces decent images, it may not be the quality of pictures that you would like.
+Pros:
Large screen
Good processing power
Fingerprint sensor
Great battery life
Decent storage and memory
-Cons:
Camera quality is average
Tips for Buying a Phone with a $200 Budget
Here are some tips for buying the best phone under $200:
Android phones are cheaper. So, if you are on the hunt for a budget smartphone, most likely you will land an Android phone. If you insist on an Apple iPhone, you will have to get an older phone, like the iPhone 6S mentioned above. Unless you can get someone to sell you one of the latest iPhones for cheap, you will not find budget-range iPhones.
Buy a phone with a screen about 5.5 inches. These phones are easy to carry, and the screen is generally large enough to watch videos – and more and more of us are tending to watch movies or shows on our phones. Phones with smaller screens than that, of course, are more portable, but consider the bigger picture for your personal reasons for needing or desiring a new phone.
Pay attention to the smartphone processor. The more cores the processor has, the more efficient it will be.
Accept some concessions: you likely won't have the newest, fasted processor on the market and features like 5G or 120Hz displays, but you're getting an overall great value – that – many times you won't even notice an impact or much of a difference when compared to a much more pricier phone.
The higher the amount of RAM, the speedier and smoother the phone will run (i.e. less glitch and lag time experienced).
If you want the phone to have a decent battery life, the battery should have at least 3,000 mAh to 3,500 mAh capacity, although there are rare exceptions, especially if the specific phone in question has smooth operating software in tandem with the hardware.
Storage: Look for at least 32 GB of storage, as you'll be surprised how it gets "filled" up with music, images, videos or files.
You will need larger internal storage, usually 32 GB or more, if you plan on shooting a lot of images and pictures. Otherwise, you will have to rely on external storage or cloud.
Related Guides: The Mobile Device War—Tablet vs. Phone: A Comprehensive Comparison