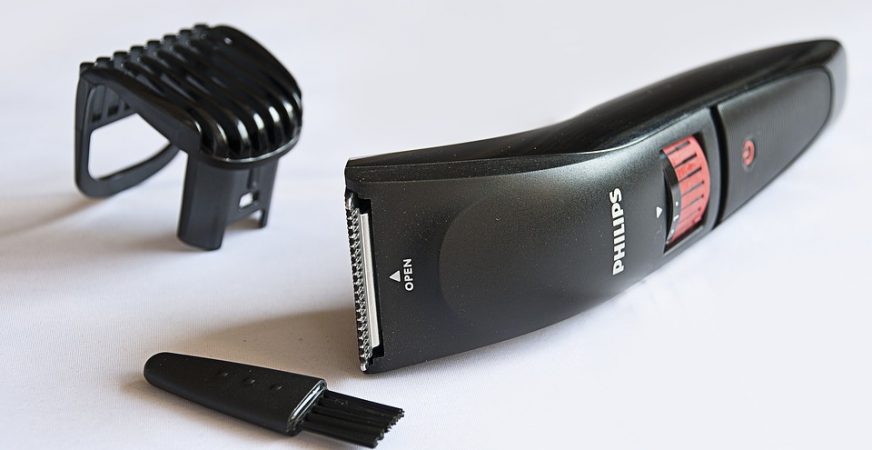 Best Electric Shavers Under $100 [2021]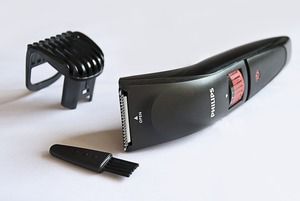 Reading Time: 5 minutes
An electric shaver can get your stubble cleaned off in a matter of minutes. Who doesn't want to save time in the morning?
Even busy ladies can use a good electric shaver to keep various body parts fur-free. If you want a good electric shaver, you don't have to spend over $100.
The expensive ones in the $300 price range are often branded, so there's extra cost added.
If you want a really cheap electric shaver, you can get one under $50 (check out our list of best electric shavers under $50).
If you expect more quality and don't mind paying up to $100, then this list of the best electric shavers under $100 is for you:
5 Best Electric Shavers Under $100 – 2023
Sale
Wahl Professional 5-Star Series Rechargeable Shaver/Shaper #8061-100 - Up to 60 Minutes of Run Time - Bump-Free, Ultra-Close Shave
This shaver looks quite good. With one glance at it,
you will notice how aesthetic it is
. Not only does it look good but it feels great in your hand as well. This is due to its
ergnonomic design
.
You'll love how precise the shaver is. It was built for professional use so you'll have a field day with it at home.
You know work was put into it because it uses hypogenic gold foil which helps with bumps and bruises. It is perfect if you have sensitive skin.
Once you charge it, expect the shaver to last an hour.
Of course, it comes with a warranty so you do not have to worry about breaking it.
Sale
Panasonic Arc4 Electric Razor for Men with Pop-Up Beard Trimmer, 4-Blade Foil Cutting System, Flexible Pivoting Head, Hypoallergenic, Wet/Dry Electric Shaver – ES8243AA
Panasonic is known for their electronic devices. In terms of their razors, the Arc4 is probably one of their best, so make it a part of your shaving routine.
Its blades are positioned at a 30 degree angle, helping the razor glide across your face effortlessly. It glides across so smoothly that it feels like it is contouring your jaw.
Because of this, you can get your shave done as quick as possible.
It is motorized so you can make up to 13000 cuts per minute.
If you do not have time, you can go for a quick dry shave with the Arc4.
You can monitor how much battery you have left with its LCD display. The display also notifies you when you have to clean the razor and tracks how long you have been shaving.
Sale
Andis 17150(TS-1) Pro Foil Lithium Titanium Foil Shaver, Cord/Cordless, Gray
This electric shaver is more than the sum of its parts. It's suitable for close shaving stubble.
If you have longer facial hair, I would recommend something else, like one of the Philips Norelco products mentioned above.
This cheap shaver, however, is one of the best morning shavers one can have.
It has both cord and cordless operation. If the charge is low, it's convenient to plug in and start shaving without having to wait for recharging.
It has a lithium ion battery, like in smartphones, that provides a shave time for up to 80 minutes. Though cheap, it's an excellent product overall.
How to Shop for  a Good Electric Shaver with a $100 Budget
When browsing for electric shavers under $100, keep the following in mind:
Consider the cost of replacement heads for the electric shaver you want to buy. You will have to replace the head once or twice each year.
The parts you need shouldn't cost more than the shaver itself.
Electric shavers come in different head shapes such as rotary and foil.  It's hard to say which is best and it largely depends on personal preference.
Read this post to learn more about electric shaver types to choose the one that's best for you.
I strongly recommend buying an electric shaver with a warranty for two or three years. If anything goes wrong, you can get a new one or get your money back.
Do not use electric shavers on any other part of your body than the face unless the manufacturer specifies. Sensitive skin in areas like under the arms is prone to breaking.
You could cut yourself using a facial electric shaver.
Therefore, if you need to use the shave on non-face parts of your body, read the descriptions carefully and make sure the shave is suitable for other uses.