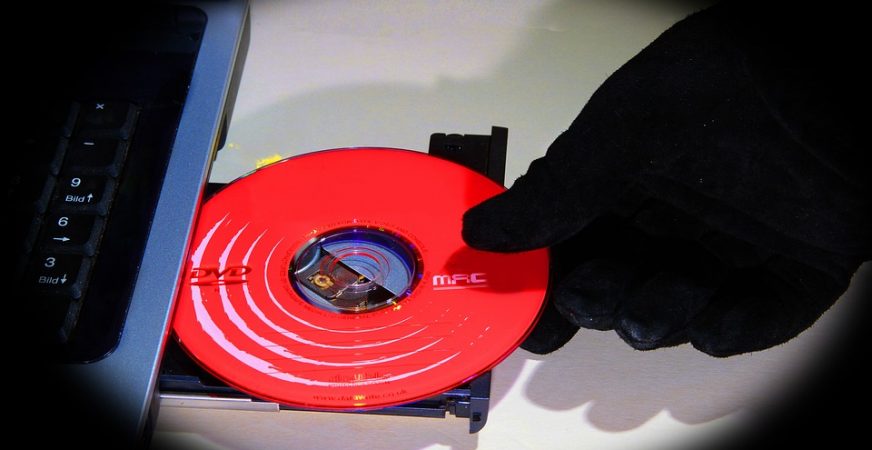 4 Best Cheap Blu-Ray Players (Under $100) [2019 Update]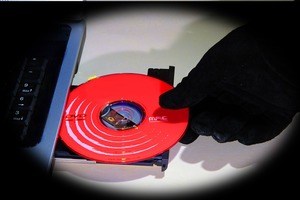 We all deserve to enjoy the crispness of blu-ray video.
But are there quality products available for under 100 bucks?
Not to worry. We've done some digging and found just that.
After researching dozens of models, we've put together the best Blu-Ray players you can buy for under $100.
Read ahead for the best picks and our opinion of them:
4 Best Cheap Blu Ray Players – 2019
This is a considerably expensive Blu-Ray player that can be purchased and refurbished for a lower price.
Though steeped in marketing gimmicks ("3D"), this LG player packs in formidable features to justify the price. Mainly, it can upconvert video to near HD quality.
This device can play Full HD discs easily, but the upscaling never reaches Full HD. However, for older discs, there's considerable improvement in picture quality.
The player has integrated Wi-Fi. You can stream content even if this player is a bit older compared to others on this list.
Thanks to the Wi-Fi, users can access any digital file from a compatible device on the TV screen. For example, you can view a computer file using this Blu Ray player.
It has multiple output and input ports, including HDMI, Ethernet, and A/V jacks. It's great when you have older TVs to connect to.
Huge perk:
The HDMI cable is included so you don't have to shop around for a compatible one.
The Blu Ray player comes with a universal remote. Other items included in the package are an AV cable and a DLNA bundle disc.
If you are buying this new, expect to pay over a hundred bucks. The price can be a bit steep considering this is not a 4k player.
+Pros:
Universal remote
Near-HD upscaling
Cables included
Available refurbished
-Cons:
Expensive when bought new
This unit is quite attractive thanks to the compact profile. You can fit this in just about anywhere.
This Blu-Ray player is an older model so the price is quite affordable. However, it can vary depending on the seller.
The player is great at rendering videos in clear and crisp quality. Even older discs will be played with graphics in high quality.
The main perk is the affordable price. It works as intended but there are some issues buyers should know of in advance.
Beware:
This DVD player is not region free. You may get wrong region error messages so make sure you purchase the version most compatible with your location.
It specifically doesn't play Region B or Region C discs. It doesn't have any issues with NTSC or PAL discs, however.
Also be aware that video output is HDMI only for this Toshiba Blu-Ray player. Component cables won't work.
This player doesn't come with front display. However, it does have a screen options display to access menus.
Overall, this is an affordable Blu-Ray player that meets the basic requirements. Don't expect anything fancy though, it only plays Blu-Ray discs as expected.
+Pros:
Affordable price
Compact profile
Excellent video quality
No NTSC or PAL issues for older discs
-Cons:
No upscaling
No built-in Wi-Fi
Region-specific playback
Incompatible with component cables
This is a wonderful little DVD player that can technically function as a Blu-Ray player. It can't play Blu-Ray discs, but it can play regular discs as if they were Blu-Ray.
The secret that makes this work:
Excellent Full HD upconversion ability. This unit can upscale regular DVDs to 1080p so the graphics look similar to a Blu-Ray disc.
The unit is compatible with the Xvid format. This can play nearly all types of DVDs, including rewritable dics, CDs, and other digital files.
You can use the unit for playback or viewing of JPEG photos, MP3 music files, or SVCD files. However, it lacks built-in Wi-Fi to transport files directly from digital gadgets like cameras.
Here's another advantage:
The unit sports an excellent build. The shiny black case is not only portable, it's dust-proof as well.
It has a power resume function that can play discs even after a power failure. You can rip CDs if you want.
Super-duper advantage:
This player is completely region free. It can play discs regardless of the region or the country of origin.
You can use the player on any TV as a result. It can also convert PAL signals to NTSC format to allow you to watch older discs or discs from various parts of the world.
+Pros:
Upscales regular DVD and CD playback to Blu-Ray quality
Affordable
Dust-proof profile
Region free
Converts PAL to NTSC
Works with TVs or discs from anywhere in the world
-Cons:
Doesn't play Blu-Ray discs
No built-in Wi-Fi
This amazingly affordable Samsung Blu-ray player offers several drool-worthy perks. Here is a glimpse:
This little machine is capable of playing 1080p discs. It can easily upconvert lower-res DVDs to near HD-quality as well. 
Plus:
The Blu-ray Player has built-in Wi-Fi. You won't need to bother with setting up a new connection just for the player.
With Wi-Fi comes an array of smart features you can easily access from anywhere in your home. You can connect this player to a handheld device like a smartphone or a computer, and wirelessly access apps.
There is a bunch of built-in apps you can use offered by partner brands like Opera TV.
Another major perk:
Thanks to high connectivity levels, you can use this player to control up to a dozen connected devices. All with a single remote control!
This player is capable of reading Blu-ray, DVD, and CD disc formats. It has an HDMI cable for the best quality audio and video experience.
Plug this player to a smart TV to get access to streaming content. You can use Samsung's proprietary AllShare content sharing technology with this player.
There aren't any major downsides, except for this:
This Blu-ray player is a certified refurbished product. It's not new, but works like a new product. You will get a 90-day warranty with the package.
+Pros:
Full HD upconverting
Built-in Wi-Fi
Connect up to a 12 devices
Access to built-in streaming apps
HDMI connectivity
Tips for Buying a Budget Blu Ray Player
Here are several tips to keep in mind when buying a Blu Ray player for less than $100:
There's little point in buying a Blu Ray player unless you have a Full HD TV set that can play 1080p video.
While Blu Ray players can read both standard and Blue Ray discs, a standard TV will not show the glorious clarity of Blue Ray video.
Blu Ray players come in two modes:
Bonus View and BD Live.
Blu Ray players manufactured in the past two or three years all come with Bonus View mode.
BD Live mode allows users to download multimedia files off the internet, stream content or access interactive content.
Not all are BD Live capable unless specified in the product description.
Some models may say "BD-Live ready." This means that the player does not have enough internal storage capacity necessary for downloading and streaming.
Meaning, if you want a BD Live Blu Ray player, you have to buy one that very explicitly says it supports BD Live.
3D Graphics and Prices
Keep in mind that not all Blu Ray players can render 3D graphics. If you want 3D graphics, you have to buy a Blu Ray player that's specifically designed to play those discs.
3D Blu Ray players  are rather new so they tend to be a bit expensive.
Consider buying certified refurbished Blu Ray players. Refurbished players work just like the new ones but cost far less.
To keep costs down, buy a Blu Ray player model released in the previous year. If you want to buy the latest 2017 or 2016 models, prices will be higher for no reason.
However, you can buy a 2015 model for fraction of the original listed price.
Most newer and older models are basically identical when it comes to functionality.
Blu Ray players connect to TV sets via HDMI connections.
So, you will have to buy a cable because most manufacturers do not provide HDMI cables with Blu Ray discs.