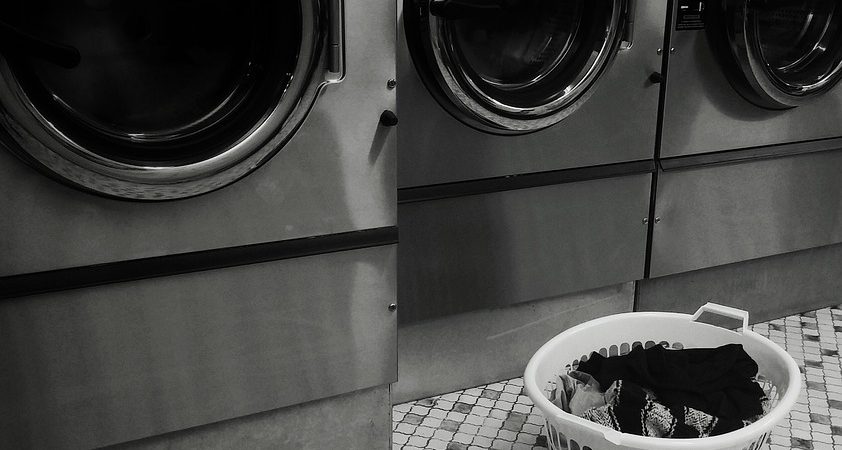 5 Best Cheap Washing Machines (Under $300) [2020 version]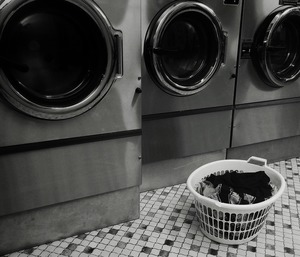 The washing machine is as essential to a modern home as the roof is to the house.
Washing machines are quite expensive. Most cost well over $2,000.
If you are unable to spend that much money on a washing machine, there are budget options to consider.
You can buy a small, compact washing machine for less than $300 max.
Here is a list of the best cheap washing machines budget buyers can consider:
5 Best Cheap Washing Machines – 2020
Giantex Full-Automatic Washing Machine Portable Compact 1.34 Cu.ft Laundry Washer Spin with Drain Pump, 10 programs 8 Water Level Selections with LED Display 9.92 Lbs Capacity
This Giantex model might be a portable machine, but it is still more than capable of carrying a heavier load.
In fact, you will discover that the machine can clean a 12lb load at once, making it suitable for households of all sizes.
Also, with up to 10 programs and 8 different water levels, this is a very versatile washing machine. You will be able to set it up according your requirements exactly.
With the time delay option, you even get to select just when it is that your washing will start up too!
Last but not least, this machine boasts excellent automatic imbalance adjustment features. This means that your laundry load will always be balanced perfectly, reducing the risk of additional vibration.
KUPPET Compact Twin Tub Portable Mini Washing Machine 26lbs Capacity, Washer(18lbs)&Spiner(8lbs)/Built-in Drain Pump/Semi-Automatic (White&Gray)
It has a
large opening
, letting you put a lot of clothes inside. Its ability to handle heavy loads adds onto this feature as well.
If you're wondering, it can carry up to 26 pounds in clothes. This is especially great considering the KUPPET is small in size.
When the cycle is done, you don't have to worry about draining the water collected. There is a pump, leading the water anywhere you want.
It also comes with a stainless steel snap ring. This is beneficial as it can latch onto any tap.
In the washing machine, your clothes won't get entangled. This is a headache we all face and thankfully, due to KUPPET'S 360 tumbling motion, this won't take place.
Best of all, it's compact. Kuppet states you can fit the machine in any space- perfect for dorms.
Magic Chef White MCSTCW09W1 0.9 cu. ft. Compact Washer
If you want a machine with flexible settings and customizable options, then this one will be perfectly suited to your needs.
To start with, there are five wash cycle options available to you. These include Heavy, Gentle, Normal, Rapid, and Soak.
Thanks to the three water levels and the ability to choose your load size, you can ensure that the machine uses only as much water and power as absolutely necessary.
The digital display and electronic controls make this machine an absolute breeze to use.
What's more, the Auto Unbalance Detection and Auto Shutoff features make it an incredibly safe machine.
Portable Compact Washer and Spin Dry Cycle with Built in Pump (33L Washer & 16L Spin Dryer)
This portable washing machine was bigger than I thought it would be. But it's also
lightweight
thanks to the plastic construction.
This machine is really easy to set up and also clean. It can wash about 6 items of adult clothing at once.
It can wash jeans and work pants as well, but I recommend keeping the load light if you put these in.
The spin dryer is quite good and leaves clothing with little moisture as possible so they line dry faster. As for cons, the lint trap is not very good.
Panda Small Compact Portable Washing Machine 7.9lbs Capacity with Spin Dryer
This washing machine is surprisingly effective. It weighs only 28 lbs so it can be taken just about anywhere.
I recommend this for small apartments, dorms, and RVs.
Operation is very easy, and only filling it with water takes time. I really liked it overall.
Only complaints are the lint trap on the dryer side, and also the fact that it could really do with a buzzer.
How to Buy a Good Budget Washing Machine
When you are on the lookout for washing machines as low as $300, keep the following tips in mind:
Keep realistic expectations. Ultra cheap washing machines are small and portable. So they are not suitable for heavy-duty work.
If you are looking for a washing machine for a large household, you will have to be willing to spend thousands of dollars.
Budget washing machines are best suited for one- or two-person households, small apartment, dorms, RVs and condos.
Always check for the water inlet and outlets.
Make sure the machine comes with a water hose that can be fitted to a faucet or a showerhead.
It's best to check measurements for these before you make a purchase.
The drain pump can be a pain with most budget washing machines.
Make sure you know the capacity, and buy a bucket to make sure no expelled water floods your apartment or room.
It's highly advisable to buy a washing machine with a warranty or at least a returns policy in case the product you purchase ends up being defective.
Read reviews before you purchase. I recommend watching videos as well so you know how the machine works before you buy.