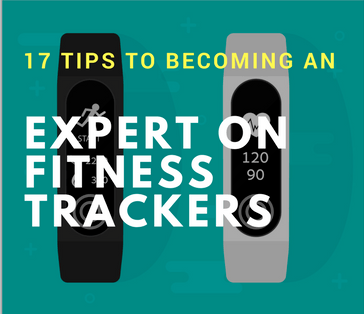 17 Tips to Make You an Expert on Fitness Trackers Now
Over the last few years, fitness has gone mega-digital.
Yes, people are working out more, but they're also scientifically developing their performance – with the fitness tracker.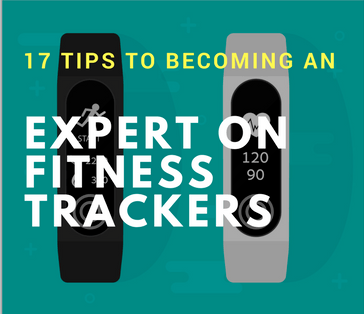 Considering that fitness trackers are continuing to rise in popularity, you probably know people who sport one.
But among those who are happy with their trackers, there are quite a few who don't get the best out of theirs.
With some expertise, though, you can solve your friends' fitness failures, and up your own fitness game!
Here's everything you'll want to know:
Tip #1: The All-Day Trackers vs. Training Trackers: Which One is For You?
The first thing that you will need to do is to choose between the two most popular types of trackers – all-day trackers and training trackers.
First, you need to know though, what's the difference?
Well, all-day trackers, as their name implies, track every activity you do. This includes when you are sleeping at night.
Training trackers, though, take things one step further, literally. They keep better track of your steps, vital signs, movements, speed, etc.
Basically, if you just want to have a rough idea of how active you are being each day, then an all-day tracker will work just fine.
However, if you are a gym junkie or are training for an important event, then the training tracker will serve you well.
Tip #2: Know Your Goals, Find Your Ideal Fitness Tracker
The only way to discover which tracker is right for you is to select one that fits in well with your goals.
Thus, you will be able to narrow down which device is able to fulfill all of your requirements. Here is a step-by-step guide on how to do this:
Step 1: Note down fitness goals – for example: losing weight, being more active, tracking training progress.
Step 2: Figure out what you want to monitor (calories burned, steps taken, breathing patterns, speed, etc.).
Step 3: Focus on fitness trackers that contain features specific to these goals.
If you're into technology, there's more.
Tips #3: How Do You Want to Wear Your Fitness Tracker?
It's been a while since fitness trackers first appeared on the market and most people can't even remember what they were.
Well, one of the first activity trackers to hit the mainstream retailers was actually a clip-on pedometer.
This was something that you kept attached to your clothes as you walked.
These days, however, you are more likely to see people wearing fitness tracker watches than anything else.
Now, fitness tracker rings are slowly taking over, with this technology affording you the chance to wear your device on your finger.
Manufacturers are getting even more creative these days and it is now more common to find people with fitness trackers that are easily disguised as jewelry as well.
Tip #4: Choose the Right Accelerometer to Accurately Count Steps
One of the most basic features of any fitness tracker is to be able to count the number of steps that you take. This is done with the help of an accelerometer.
Well, there may be one major factor that you weren't aware of:
A number of fitness trackers don't actually accurately count your steps.
As shocking as this may seem, don't worry, there is a way to remedy this problem. You simply have to choose a device that can be clipped to your waist.
See, most trackers on your wrist respond to most movements and the changes in your speed. As a result, it is not uncommon to end up with slightly skewed results.
However, when the activity is clipped to your waist, it is better equipped to only focus on the movements of your lower body.
Tip #5: Find Your Style and Wear Your Tracker Everywhere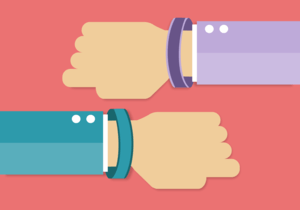 A fitness tracker is only truly effective if it is close to your body all day. This is the only real way for it to accumulate data for an accurate reading.
This means that you need to find a tracker that works in all aspects of your life.
If you put on a suit every day, then you are going to need a device that looks professional and polished but also discreet at the same time.
For those that want to keep their tracker on them when going out as well, you will require a device that easily works with your personal style and a variety of outfits.
Tip #6: Test Your Fitness Tracker for Calories Burned Accuracy
If you are trying to lose weight or burn off that slice of cake that you had for dessert, then you want to know how many calories you burned while exercising.
To keep things easy, most people simply glance at their fitness tracker to know just how many calories they have managed to shake off.
Unfortunately, the number you are seeing may not be as precise as you'd like. Many trackers show an error rate of between 25 and 93 percent!
This doesn't mean that you have to give up hope, though. You simply need to test whether your preferred fitness tracker is accurate.
Here's how you can do this:
Step 1: Figure out the metabolic equivalent or METS for a particular activity.
MET refers to how much energy you expend and calories you burn for your body weight when doing a certain activity.
The good news is that all you have to do to get an idea of the number of METs for each activity is to simply look at this table here.
Step 2: Calculate the number of calories that you are burning while doing an activity.
To do this, you will need to follow this formula here:
Calories = METS x weight (kg) x time (hours)
For the sake of an example, let's imagine that you are using a rowing machine with a moderate amount of energy (6 METS) for an hour and that you weigh 150lbs (68kg).
This would mean that you are burning:
Calories = 6 x 68 x 1 = 408
Step 3: Compare your calculations with the number that has been provided with the fitness tracker.
Step 4: Identify the rate of error.
For instance, if your fitness tracker is showing that you have burned 500 calories by using the rowing machine, follow this formula:
Percentage error =   100 = 22.5%
Step 5: Accurately calculate the number of calories burned.
Tip #7: Consider a Heart Rate Monitor for Precise Feedback
One of the most important features of any fitness tracker is the heart rate monitor.
Why is this?
Well, it's because monitoring your heart rate gives you a better idea of just how much you are exerting yourself during exercise.
So, if you want to know if you really are pushing your body to its limits, you should look for a device that offers this feature.
Fortunately, most modern fitness trackers offer a rather accurate look at your heart rate at rest, during exercise, and after a workout.
Tip #8: For Hiking and Stair Climbing Look for an Altimeter
Are you someone who prides themselves on taking the stairs? Or maybe you make it a point to go on a hike every weekend.
Well, if either of these describes you, what you need to consider is a fitness tracker with an altimeter.
If you are wondering what an altimeter is, the concept is pretty simple. It is a system that measures your change in elevation.
Every time you take the stairs or walk up a hill, your fitness device will make a note of this.
So, why is this something you might want?
Well, on average, you tend to burn more calories when ascending a slope of any sorts. As a result, all of this will be counted towards your daily calorie burn.
Tip #9: Understand the Difference Between Water Resistant and Waterproof
One of the trickiest things that you will have to sort through with fitness trackers is the concept of water resistance and waterproofing.
This is because manufacturers tend to be rather cagey when describing just how much water their trackers can withstand.
You will often find words like 'splashproof', 'water resistant', and 'waterproof' thrown around without any real meaning assigned to them.
Now, if you are a swimmer or partake in triathlons, you can't afford to guess at just how water resistant your tracker is.
So, while there are no hard and fast rules that you must follow, there are a few indicators that you can watch out for.
The first thing to look at is the IP rating of any fitness tracker.
If you want to be able to immerse your watch in the water for a period of time, then you should look for one that has at least an IP67 or IP68 rating.
Another thing to examine is what the manufacturer says about the tracker. This means looking at whether or not the tracker can be immersed in water.
If it can be, you should then look at the recommended depth and for how long the device can be submerged at that depth.
Tip #10: Check the Apps Available with the Tracker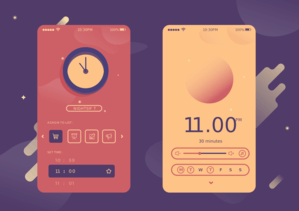 Perhaps the only things that are as popular as fitness devices are fitness apps.
These days, people have an app for every aspect of their life. So, it should stand to reason that they use one to monitor their fitness as well.
Some fitness trackers are equipped with their own applications which often makes the syncing of data a great deal easier.
Others will allow you to sync up with third-party fitness apps, allowing you to get a complete idea of your health and fitness.
If you want a fitness tracker that comes with an app, then it is important to assess the app. Is it easy to use? Does it have all of the features that you need?
If you want to use a separate app, you will need to ensure that your fitness tracker is able to quickly and fully sync up with all of the features.
Do you want your tracker and app to provide you with precision information? Then read our tips on GPS features coming up.
Tip #11: Assess The Tracker's Compatibility with Devices
Your fitness tracker can store a considerable amount of information. However, in the end, you are going to want to transfer all of that data to a device that has greater memory.
So, you will often find that you need to move statistics from your tracker to your phone, tablet, or laptop.
This is why you should always look closely at the brands and operating systems that the tracker is compatible with.
Such precautions are particularly important if you don't have one of the mainstream brands. To ensure a smooth transition, you should always consider the compatibility.
Tip #12: Select Your Display Depending on Your Needs
There are essentially two types of displays with your fitness tracker – an LED screen and an LCD screen.
Now, the pricier LCD screen has a larger display which allows you to see up-to-date information regarding your activity levels.
The LED screen, on the other hand, doesn't actually offer up too much information. You typically have to get this data by accessing an app.
However, the final decision is dependent on what works for you.
For instance, while an LCD screen does appear to be more useful, it also has a tendency to be rather distracting and can result in you checking the screen too often.
LED screens, while not as prompt, are smaller and tend to be a bit more discreet on your wrist.
Tip #13: Identify Your Budget by Knowing Your Requirements
There is quite a price range when it comes to fitness trackers. You will often find that you can spend anywhere from $20 to $300 on this type of device.
So, as you can see, there is one for every budget.
What you need to think about, though, is what you require from your fitness tracker.
If you just want to encourage yourself to be a bit more active in your daily life, then you aren't going to need too many features. So, a cheaper model will do.
If you are a serious athlete with some considerable goals, however, it will be worth your while to splurge a little so that you can get more out of your tracker.
Tip #14: Select a Tracker That is Hardy Enough for Your Workouts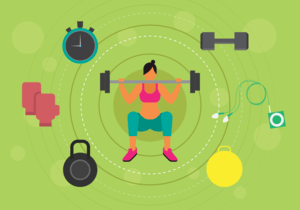 One thing that people don't really talk about with fitness trackers is their durability.
However, if you are planning on making an investment, you need to know that your tracker can withstand all of your activities.
Unfortunately, there is no real way to test the ruggedness of your tracker except by using it on a daily basis.
Now, if you do lead a particularly adventurous lifestyle, you may find that a watch with an LED screen will be less likely to crack than an LCD one.
At the very least, get film protection for the screen.
As for the straps, you will find that most bands are made from elastomers. These materials are essentially various forms of rubber.
This doesn't mean that all materials are created equal, though.
So, if you are looking for a band that is durable and reacts well to your skin, then you will find that silicone is superior in this regard.
Tip #15: Choose Between Charging and Replacement Batteries
One of the top things that you will need to contemplate with your activity tracker is the battery life.
Your top options are rechargeable batteries or replaceable batteries.
Now, the main perk with a rechargeable battery is that you get to keep the cost down. You don't have to run around trying to find new batteries every so often.
Of course, this does mean that you have to charge your fitness tracker at least once a week.
If you aren't consistent with this, you will not be able to use the device every day.
With replacement batteries, though, you get to enjoy full use of your tracker for about six months to a year. During this period, there is no charging required.
Really, though, it is down to which option suits your lifestyle (and your budget) the best.
Tip #16: Make Your Life Easier with Auto Detection
With many of the older generation fitness trackers, you have to change the mode of your device before you begin to exercise or sleep.
With workouts, you may even have to select the type of activity that you will need to do beforehand.
If you find that this is just too much trouble, you will need to consider auto detection technology.
Fitness trackers that have this feature begin to automatically track your vital signs as you move from one activity to another.
This way, even if you forget to monitor your device, you can still rest easy knowing that it has collected the necessary data.
Tip #17: Explore the Benefits of GPS for Your Workout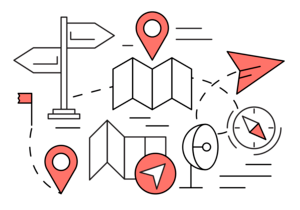 You will often find that pricier fitness trackers boast of GPS features.
This allows you to track your run or hike better, both in terms of distance as well as location.
So, a question that you may be asking yourself is:
Do you really need a GPS feature on your fitness tracker?
Well, the answer would be, it depends.
Are you constantly training in new and vast areas? If so, this will definitely come in handy for you.
Also, you typically don't have to take your phone with you if you want to map out your run better if you have GPS.
So, if you want to run wild and free but still know where you are at all times, then this is a feature that you need.
The Bottom Line
Now you have all of the information that you need to be a total expert at fitness trackers.
This means that if you have been on the fence about getting one for yourself, your waiting period is over.
You are now fully equipped to make a decision about which fitness tracker is perfect for you and your workouts.
So, what are you waiting for? Get shopping!
Related Reading: