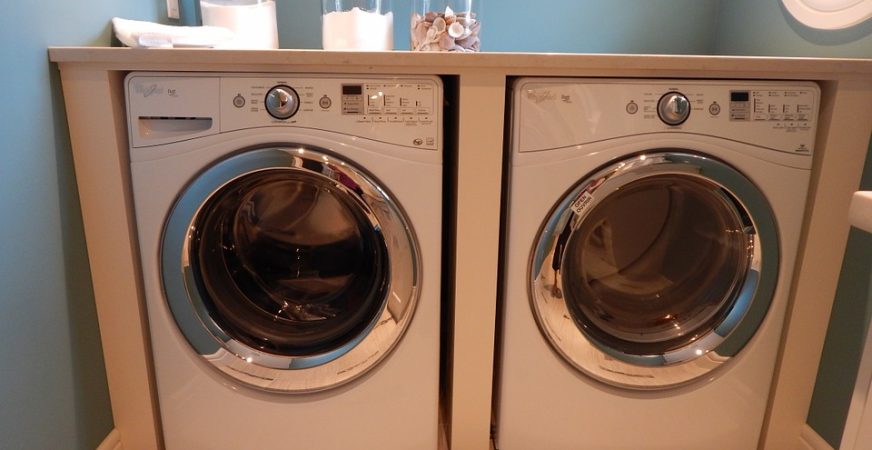 5 Best Washing Machines Under $500 [Updated for 2021]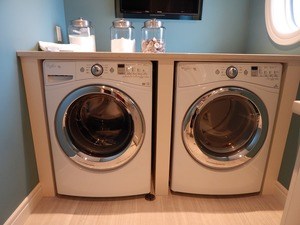 No modern home can do without a good washing machine.
If you are currently cash-strapped, there are plenty of cheap options.
Here is a list of the cheapest washing machines that you can get for as low as $200.
But if you have more frequent or demanding washing needs, such as for a family of four, you will have to up your budget to $500 to get a product matching your requirements.
Overview of the Best Washing Machines under $500 (with expanded reviews below):
5 Best Washing Machines Under $500 – 2023
Sale
Panda Small Portable Washing Machine, 1.54 cu.ft, 8 Wash Programs, Top Load Clothes Washer, Gray
Panda is a well-known brand for budget washing machines.
This is one of the most affordable - and fairly decent sized - washing machines out there.
It can handle 12 lbs of laundry in a single cycle, which is pretty impressive. There used to be a Panda model that was sub $300 that could handle a bit more laundry, however, that model has been unavailable for some time, so we're talking up this model.
It has 8 automatic washing programs. The washer connects to faucets and comes with a quick connect adapter kit, so fixing it to a water source is easy.
This is a superb washing machine if you live in a small apartment with a family.
It's also very durable too with a stainless steel drum that will resist rust. Some of our colleagues have used this for more than 2 years!
Giantex Washing Machine, Twin Tub Washer and Dryer Combo, 20Lbs Capacity (12Lbs Washing and 8Lbs Spinning), Compact Portable Mini Laundry Washer for Apartment, Semi-Automatic, Inlet and Drain Hose
This Giantex washing machine has twin compartments,
one for washing and the other for spinning
. This is a major plus, considering most budget washing machines only include the washer.
The washer is rather powerful, despite the portable size of the machine overall. The powerful motors can emulate the function of much higher priced machines.
The washing tub is quite large, able to hold about 16 lbs of laundry. That's a large load capacity enough to get all the washing done in one go.
The spinner tub doesn't dry the clothes. It automatically wrings the clothes to remove the water so the clothes can be hung dried faster.
There are hardly any downsides except for some minor draining. Overall, this machine is a lifesaver for apartment dwellers, students, and RV nomads.
Portable Washing Machine Koswin Full-Automatic Portable Washer with 8 lbs Load Capacity 6 Washing Programs Up Drainage 1.0 Cu.ft Top Load LED Display White and Gray Not for California
Does design make a difference? Well, that's what's noticeable about this about this Koswin unit from the start. It can match quite a bit of color schemes within your home and this machine takes up as little room as possible and can even be moved around if needed.
Despite its small size, this washing machine still works well for small to medium-sized loads. Its suitable capacity allows you to wash up to 8 lbs of laundry in one go with 6 available washing programs.
Something of note that goes a long way is that the parts and accessories included in the packaging are well thought out, making for installation and connection to your faucet pain-free. The inlet hose is around 50 inches with two metal connector and one adapter, while the drain hose is around 75 inches.
Additionally, a stainless steel interior tub with a pretty powerful motor was designed for durable use in this washing machine. Koswin states that the noise levels are around 30db ~ 50db, so that you can stay comfortable and enjoy reading, music and movie while washing.
This machine is suitable for smaller apartments, dorms, and lots more spaces. Setting up the machine in your home is also an absolute breeze and should take you only a short while.
Sale
Giantex Portable Washing Machine, Full Automatic Washer and Dryer Combo, with Built-in Pump Drain 8 LBS Capacity Compact Laundry Washer Spinner for Apartment RV Dorm
One of the things that stands out about this machine is that despite its low price, it is actually
fully automatic
.
This means that it has a built-in drain pump and automatic drainage. As such, it is incredibly easy for you to use.
The tub is able to hold up to 8lbs of clothes which makes it a good size for most households.
The other benefit of using this machine is that there are five different programs to choose from. This means that you get to wash your clothes in a wider variety of ways.
Furthermore, depending on the load that you are washing, you can also select from three water levels – 16, 23, and 30 liters.
The only real issue with this washing machine is the accompanying water hose. It is of poor quality and you will be better of replacing it immediately.
Tips for Buying a Washing Machines with a $500 Budget
When browsing for a washing machine under $500, keep the following in mind:
You should protect your purchase with a warranty or a guarantee.
It may be necessary if you purchase a budget washing machine based on an older model.
Always pay attention to how the machine is filled with water.
If the system is manual, then you would have to constantly monitor the tub. Most budget machines do require manual filling.
Don't expect too much out of a small budget washing machine.
You may not be able to wash really large laundry items like king size comforters, carpets, or soft toys, like you can do with some expensive machines.
Not all budget washing machines have the spin dry function. Some products come with twin tubs with one tub dedicated to spin drying.
It's worthwhile getting a machine with spin dry because you won't have to wring the clothes by hand.