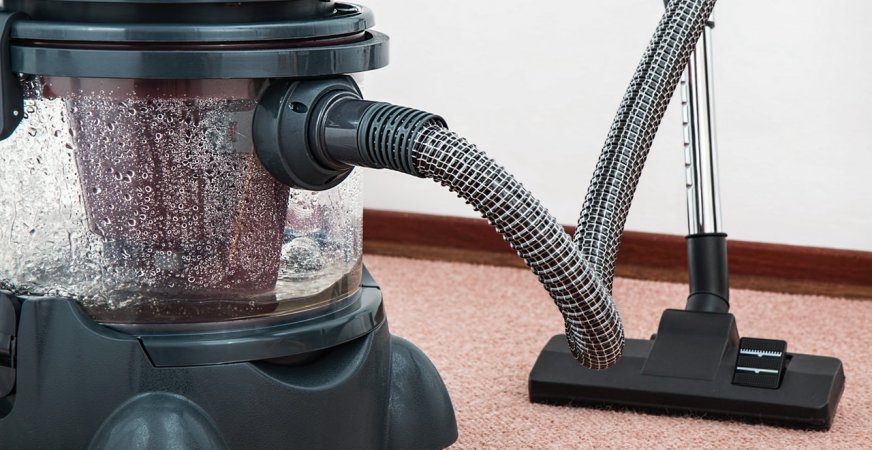 5 Best Vacuum Cleaners [2021 Version]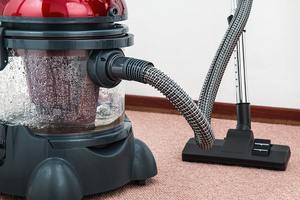 Since housework is the least fun activity on the planet, the least that you can do is to arm yourself with appliances to make your job a little easier.
Since a vacuum cleaner is one of the most important weapons in your cleaning arsenal, you have to be careful about the brands and models you choose.
It has to be able to clean thoroughly, be used for a variety of cleaning and dusting activities, and be simple to maintain.
Of course, since there are hundreds and hundreds of options to select from, this can get confusing rather quickly.
Well, don't worry, because we have waded through all the options and chosen what we consider to be the best vacuum cleaners around.
All there is left for you to do is to just read the reviews and get the lowdown on all the information that you need to about these machines.
Top 5 Best Vacuum Cleaners – 2023
1. BISSELL Cleanview
The Bissell is a great multi-surface cleaner with a triple action brush roll which serves to loosen, life and then remove.
The swivel steering truly helps for you the maneuver around your furniture pretty effortlessly.
The great thing about this Bissell Cleanview vacuum is that every part, except the motor area, can be washed with soap and water. This is important, because vacuum cleaners will inevitably start to smell after multiple uses and storage. Even the filters are washable and reusable. The dust bin, the accessories, are all also easily removed and washable. Just make sure to wait until all the parts you've washed are dry before using them again.
The Pet TurboEraser Tool is very useful on the stairs and in tight spaces and does a great job of suction and cleaning.
Other specs of note for interested buyers is that the cord is 27′ long, the vacuum weighs 15 lbs, the vacuum itself is bagless, the power rating is 8 amps and the dirt cup capacity is 1.0 liter (0.26 gallons).
At this vacuum's price point it presents a tremendous value for the best vacuum cleaners segment.
+Pros:
Optimal suction power
Good maneuverability
Pet tool extension
-Cons:
Cheapish looking, feeling handle

If you are looking for a vacuum cleaner that will be able to pull debris from the depths of carpet or other surfaces, then this is the machine for you. The tilting head makes "walking" the vacuum in tight places very easy and the vacuum itself is very light at about 14 lbs.
People love the Anti-Allergen Complete Seal Technology with the HEPA filter which helps to trap dust and allergens inside the vacuum. People without pets will likely not have to clean this filter very often.
There's a very easy 'Lift-Away' option allowing you to detach the canister for portable cleaning.
The Shark NV352 sports a 25 foot long power cable now whereas in the past it was about 10 feet shorter to go along with its considerable suction from the 1,200 watt motor.
+Pros:
Great suction power
Improved power cord length at 25′ now

3. Oreck Commercial XL Vacuum Cleaner
This Oreck Commercial vacuum cleaner definitely looks like a throwback to a bygone era. However, it functions beautifully as a modern-day cleaner.
This is because the suction on this vacuum cleaner is something. It is able to easily suck up dirt, debris, and even shorter pet hairs.
While this vacuum works well on all kinds of floor, it really shines on low pile carpets. So, if your home is mostly covered in carpet or rug, this cleaner is going to do wonders for you.
The suction power is compounded by the brush roll with double helix brushes. They move quickly drawing dirt and debris towards the cleaner so that it can be sucked up more readily.
The cleaner also has a 12-inch wide cleaning path, which makes it excellent for larger spaces. You will be able to clean a sizable room in half the time with this machine.
You will also find that this low weight model is quite easy to use. In particular, the Helping Handle can easily be managed by all.
Even if you suffer from arthritis or a similar medical issue, this vacuum will prove to be no problem at all.
Now, one of the things that you should understand about this vacuum cleaner is that it is a commercial-grade machine. As such, it doesn't have any bells and whistles.
So you are going to have to make do without any attachments at all. This can make it tough to clean furniture or higher surfaces.
On a similar note, this machine is meant to handle rather large spaces which is why the cord is so long and heavy.
If you have a large home, then this will be a blessing. However, with a smaller space, you are sure to find the cord cumbersome.
+Pros:
Great suction power
Works well on carpets and most types of flooring
Easy to manage
Brush roll feature is great
Good for large homes
-Cons:
No additional attachments
Maybe cumbersome for smaller homes

This vacuum cleaner is yet another machine that makes cleaning a lot easier. This is largely due to the Lift-Away feature on the vacuum.
With just a press of a button, you are able to dislodge the canister and the hose from the rest of the hose. So, if you want to clean the stairs or get to those hard to reach places, you are now going to find it a lot simpler to do.
This vacuum cleaner is also equipped to deal equally well with hard, bare floors as well as plush carpeting. The Brushroll Shutoff feature means that you can make the switch within a moment.
The other thing that puts this vacuum cleaner ahead of the pack is that it cleans incredibly well. In addition to its strong suction power, you also get the Hard Floor Hero attachment that can pry off dried dirt and suck it up.
Adding to this, the vacuum is also equipped with an Anti-Allergen Complete Seal Technology and HEPA filtration system that traps most of the dust and debris inside the machine.
If allergies or asthma are an issue, this vacuum can help to keep your environment clean of any triggers.
Speaking of attachments, you get a number of them with this model. If you have pets, the Pet Power Brush is going to come in especially handy. It can effortlessly vacuum up fur and dander off the carpet and furniture.
Of course, this Shark Navigator model isn't perfect. One of its major flaws is that it is a bit top heavy. Thus, it has a tendency to tip over while you are cleaning, requiring you to constantly set it upright again.
+Pros:
Able to clean hard to reach places
Good suction power
Can clean various types of flooring
Good for people with allergies
Lots of attachment options

5. Bissell 9595A CleanView Vacuum
If you don't want to spend too much on your vacuum cleaner but still want one that cleans well, then this is the machine for you.
Now, the reason that this model is so great at cleaning is due to the Cyclonic System. Not only does it provide a strong suction power, it does so consistently so that you can clean the entire house thoroughly.
When you combine this feature with the unique brush design, you get a machine that is able to pick up most of the dirt on the floor in one swoop. This way, you don't have to keep going over the same spot again and again.
The attachments that come with this model also make deep cleaning much easier. You get a dusting brush, Turbo Brush tool, and more.
This is a rather lightweight machine too. Therefore, it doesn't really tire you out when you use it, even if you are cleaning a large house.
The low weight can be a bit of a hindrance, though, when you are trying to swap the attachments out or if you unconsciously jerk the vacuum while cleaning. Either of these movements can cause the machine to tip over.
As far as maintenance is concerned, this is a fairly easy vacuum to clean as you can easily empty the canister in the garbage.
Also, because you can wash the filter, you can ensure that you get a thorough cleaning, every time you use the vacuum.
While this vacuum is more than capable of handling a large house, its short cord can make it tricky to use in big spaces. You are going to need to keep switching from one power source to another.
+Pros:
Good suction power
One pass feature
Easy to maintain
Lots of attachments
Low weight
-Cons:
Short power cord
Can tip over

Things to Know When Buying a Vacuum Cleaner
Now let's go through some details that you need to be aware of when selecting a vacuum cleaner:
Types of Vacuum Cleaners
There are five types of vacuum cleaners to choose from:
Upright Vacuum Cleaners: there is a reason that the vacuums on our list are upright versions – they are incredibly popular. This is because they are powerful and good at sucking up all kinds of dirt and debris. They are also rather intuitive designs and functions which is what makes them simple to use. Last but not least, these machines are typically great at dealing with all kinds of flooring.
Stick Vacuum Cleaners: conversely, stick vacuum cleaners aren't all that common. This is because they don't have a lot of power behind them and aren't great at cleaning the whole house. Where these machines do come in handy, though, is in nooks and crannies. Their slim design allows them to get into all of those hard-to-reach places.
Canister Vacuum Cleaners: these type of vacuum cleaners are like a cross between the upright and stick versions. They have a similar power as the upright machines but are also able to get into corners and tight spaces. This design is meant to be able to work on both carpeted and hard flooring as well.
Handheld Vacuums: the power on these handheld versions can vary, depending on the brand. Nonetheless, they are incredibly useful at cleaning above the ground surfaces, furniture, and anywhere that can be difficult to reach. Of course, due to their size, there are limits to how much dirt the canister can store.
Robotic Vacuums: these are the most recent creations of the industry and have gained a fair amount of popularity. Now, the main advantage with these vacuums is that they take all the hard work out of cleaning your house. Their minute size means that they don't have as much power as full-sized machines, though, and they are easily halted by obstacles on the floor.
The Main Features of a Vacuum Cleaner
Now let's take a look at some of the main features that you should look out for in vacuum cleaners:
Bagged vs. Bagless Cleaners
There are many fans of each of these options which is why it can be so tricky to get an unbiased opinion. However, as far as performance is concerned, there is no difference in ability between the two.
The truth is, there isn't really a 'best' option between bagged and bagless vacuum cleaners – rather it is the type of cleaner that is best for you.
So, let's discuss the pros and cons of each design and you can decide what is right for you.
Bagged Vacuum Cleaners
First, let's consider the merits of a bagged cleaner:
If you (or someone else at home) suffers from asthma or allergies, then you will find this design to be superior. This is because the bag keeps all the dust confined inside.
There is also usually less maintenance involved as well. These bagged designs can hold an incredible amount of dirt and debris and don't have to be cleaned out that often.
Not to mention, when you do clean it out, you can do it outside of your home so the dirt can't find its way back inside again.
There are a few issues involved with bagged vacuum cleaners, though. The biggest annoyance is that you have to keep buying new bags and replacing them. This means that your cost of ownership keeps increasing.
There is also the fact that whenever the bags are full, the vacuum isn't as efficient as before.
Bagless Vacuum Cleaners
So, what about bagless cleaners? Well, one of their biggest advantages, when compared with the bagged versions, is that they are cheaper.
This is mostly because you don't have to keep buying replacement bags. Many people also see this as being more eco-friendly.
With bagless vacuums, there is no guesswork involved. You can see if the canister is getting full at a glance and know when to empty it out.
Of course, when it comes to maintenance, you are going to have to get your hands dirty – literally. Especially if you have allergies, this can be a rather tough and annoying process to manage.
Corded or Cordless?
The next decision that you will have to make is to determine if you want a corded or cordless vacuum.
Cordless vacuum cleaners afford you more freedom as you don't only have to vacuum near power outlets. This means that you can clean stairs and other remote areas incredibly easily.
There is also the fact that these machines are often lighter as they aren't attached to heavy cords. As such, you will find that they are simpler to maneuver around.
One of the downsides with this design, though, is that it has to be charged rather regularly. This means that you are on a bit of a time limit, whenever you start to use the cleaner. This can be tricky if you have a large home to clean.
There is also the fact that these machines are often not as powerful as the corded ones. So, you may not be able to enjoy the same level of efficiency.
So, in the end, it is up to you to decide which of these aspects are most important and decide between the corded and the cordless version.
Filtration
Then, there is the matter of filtration. This refers to the resistance of the bag or the canister in the vacuum cleaner.
This, in turn, determines just how much of dust will be held inside the canister.
If you are serious about keeping the air and your home as clean as possible, then you should invest in a vacuum that has a HEPA filter.
This filtration system prevents dust from escaping back into the air. So, once you clean your house, you can be quite certain that all the allergens are truly gone.
Attachments
Most vacuum cleaners come with a variety of attachments. These allow you to remove the original head of the vacuum cleaner and replace it with one with a different function.
The great thing about these attachments is that you can clean your house more thoroughly with them. See, they can help you get rid of pet hair, clean upholstery, reach higher places, or clean tight corners.
However, not all attachments are created equal.
So, when considering the attachments packaged with a vacuum cleaner, you should think about whether they serve a function that is useful for you.
For instance, there is little use in you getting a vacuum where the majority of the attachments are for carpets if you have mostly hard flooring.
You should also examine the quality of these attachments. They should easily fit on to the hose and be durable so that they will not be damaged while you are cleaning.
Canister Capacity
You should also look carefully at just how much dust, dirt, and debris the canister in your vacuum cleaner can hold.
If you have a small house with very little traffic, then a smaller canister will be more than enough for you.
On the other hand, if you have a large family and pets who bring in mud and dirt daily, then you should look for a much larger canister.
Remember, the size of the canister that you choose will determine how often you have to clean out the vacuum.
Things to Look for When Buying a Vacuum Cleaner
Here are some tips that you can follow when buying a vacuum cleaner:
Consider noise: one of the biggest problems with vacuum cleaners is the noise. So, it is best to look for one where the sound is muffled, at least a bit. This can help make your chores a little more bearable and the rest of your household will be sure to thank you as well.
Maneuverability: you should also check that you are able to easily maneuver the vacuum around furniture and position it in smaller areas. Typically, the lighter options are simpler to move about and make it easier to clean around obstacles.
Stability: you should make certain that the vacuum cleaner is designed to be stable and balanced. This will prevent it from tipping or flipping over while you are cleaning.
Conclusion
To summarize, you should consider filtration, cords, bags (or bagless), and attachments when you are examining a particular vacuum cleaner.
If you are looking for a vacuum cleaner that will be light on your wallet, then the Bissell 9595A is definitely your best option.
On the other hand, if power and efficiency are more important to you, either the Dyson Ball or the Shark Navigator model will be ideal for you.
If you want a thorough device that is sure to provide your house with a deep cleaning, the Hoover WindTunnel will provide you with this.
For those who are looking for simplicity, the Oreck Commercial XL will serve you well.
All of these points, reviews, and tips should definitely make it a breeze to find the best vacuum cleaner for you.
Related Reading: