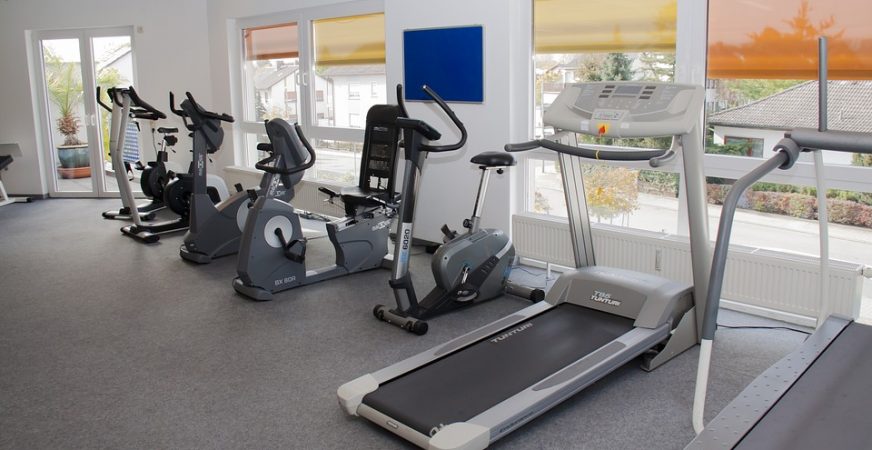 5 Best Treadmills [2021 Update]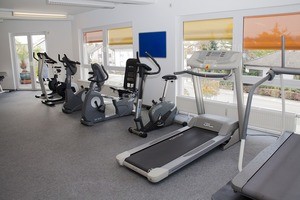 Buying a treadmill would certainly save you long and tiring trips to the gym. But can personal users buy treadmills as effective as those found in gyms?
The short answer is yes. However, the power and durability of a treadmill can depend on various factors.
Here is a list of best treadmills that don't cost as much as those found in gyms, but perform just as well:
| # | Preview | Product | Rating | Price | |
| --- | --- | --- | --- | --- | --- |
| 1 | | Weslo Cadence G 5.9 Treadmill | | | CHECK PRICE |
| 2 | | Exerpeutic TF1000 Ultra High Capacity Walk to Fitness Electric Treadmill, 400 lbs | | $492.92 | CHECK PRICE |
| 3 | | NordicTrack T Series 6.5S Treadmill + 30-Day iFIT Membership | | $799.00 | CHECK PRICE |
| 4 | | LifeSpan TR1200i Folding Treadmill | | | CHECK PRICE |
| 5 | | Horizon Fitness T101-04 (Old Model) | | | CHECK PRICE |
Top 5 Best Treadmills – 2023
1. Weslo Cadence G 5.9 Treadmill
The Weslo Cadence is one of the most affordable treadmills money can buy. It's exclusively intended for home use.
Here's why this treadmill is especially suited for homes and apartments:
The space saver design. This treadmill is compact and it can be folded for easy storage.
The treadmill has an inbuilt heart rate monitor. It comes with a standard LCD display to read stats and workout programs.
The treadmill comes preprogrammed with 6 personal trainer workouts. It can incline up to two positions to increase the intensity of workouts.
One great perk:
It's comfortably cushioned. The treadmill deck is designed to absorb shock, so using it doesn't wreak havoc on your limbs.
This machine is great for jogging without actually going outside. It's highly suitable for warm up or cool down cardio for weight training.
However, keep in mind:
This is a compact machine, which means it's limited in its power. The motor is not strong enough to reach high speeds.
It can comfortably accommodate up to 3 miles. Don't expect to use this for high-intensity cardio workouts.
Because the machine is so compact, it may not be suitable for people who are taller or heavier than average.
Other than these issues, this treadmill offers excellent value for the price tag.
+Pros:
Compact design
Foldable
In-built heart rate monitor
Cushioned deck to protect joints
-Cons:
Not powerful for intense cardio
May not accommodate tall or heavy users
2. Exerpeutic TF1000 Ultra High Capacity Walk to Fitness Electric Treadmill (Best Treadmill Under $500)
If the compact design of Weslo Cadence mentioned above doesn't suit your frame or weight, then the Exerpeutic may be what you are looking for.
What makes this machine one of the best treadmills around?
It's designed to support weights up to 400 pounds.
The treadmill belt is 20 inches wide, which is quite generous. In addition, safety handles are installed with extra 18 inches.
Despite the high capacity, this treadmill isn't awfully bulky or massive. It can be folded and stored without a hassle.
This machine is powered by a 1.5 HP high-torque motor. It's not too powerful but can support speeds up to 4 miles per hour.
It's great for gentle cardio and powerwalks inside the home. However, users shouldn't have high expectations for intense cardio.
The machine is packed with all the necessary features. The LCD screen displays calories burned, pulse, and other data like distance travelled.
Despite the low power, this machine offers good value for money. Particularly when paired with the separate warranties for the motor and the frame.
+Pros:
Great value
Supports heavy weights up to 400 pounds
Foldable for easy storage
Wide running belt
Warranties provided
-Cons:
Low-power motor
Not for intense cardio
3. NordicTrack T 6.5 S Treadmill
The T 6.5 S is one of the most affordable treadmills you can buy from the trusted brand. It's a major winner, cost-wise.
But there are definitely other desirable features, such as:
A 2.6 CHP drive system. This makes the T 6.5 S quite powerful for the price range.
This treadmill can support sprinting and hardcore cardio exercises. It's supported by the generously large 20 x 55-inch tread belt.
Plus:
The treadmill has some 20 preprogrammed workout sessions. Each program is designed by a certified personal trainer according to the brand.
The treadmill has its own outlets to plug in a music player like an iPod. Runners can use the treadmill without the hassle of wires.
One more thing:
This treadmill can be inclined by 10 percent. An inclined ramp adds intensity so runners can work their muscles more.
Users can target specific muscle groups using this treadmill.
As wonderful as it is, this treadmill is not without its caveats:
The machine can be quite loud when in use. It's not ideal for working out quietly at night.
Buyers would also require quite a bit of space to store the treadmill. It cannot be folded, so storage space can be a problem.
+Pros:
Highly affordable
Powerful drive system
Inclining ramp
Large belt area
-Cons:
Cannot be folded
Somewhat noisy
4. LifeSpan TR1200i Folding Treadmill (Best Treadmill Under $1000)
The LifeSpan TR1200i is the most expensive machine on this list. It can set you back almost a thousand dollars.
But is it worth it?
This treadmill has a high-capacity 2.5 HP motor. This heavy-duty power system can support running speeds up to 11 miles per hour.
If you want to do intense cardio, then this is definitely the machine for you. It even has an adjustable incline up to 15 levels.
The machine comes with 21 trainer programs. You can try workouts aimed at burning fat, working the heart muscles, as well as targeting certain leg muscle groups.
The running belt is 50 inches long and 20 inches wide. There's plenty of space to reach high speeds without risking a safety hazard.
Plus:
The machine works quietly even at high speeds. It's great to keep in apartments with noise-sensitive neighbors.
The machine is powerful, but it's also lightweight. The treadmill can be folded for storage.
This is very much a modern treadmill. The LCD screen is quite sharp and the machine has Bluetooth tech.
The cherry on top:
This machine can support weights up to 300 pounds. Heavy individuals will have nothing to fear.
It's not without its problems though. One major issue is durability.
The treadmill may not last with heavy use. It does come with a lifetime warranty for the motor and frame.
However, if any other part fails, it can be quite expensive to replace. Fixing a problem can be as expensive as buying a new machine.
+Pros:
High-power motor
Wide running belt
Bluetooth connectivity
Noiseless
Lightweight
Foldable
Supports up to 300 pounds of weight
-Cons:
May not be durable
Parts expensive to replace
5. Horizon Fitness T101-04 Treadmill
Fair warning, this treadmill would be a hit or a miss depending on your personal preferences. However, the Horizon has been acclaimed by consumer publications for excellent value.
Be aware:
This treadmill is not compact or lightweight. It's big enough to take up most of the space in a standard living room.
On the plus side, the weightiness makes the machine really steady. It won't shake or wobble when in use.
The machine is foldable. The top part folds down like a suitcase for storage in a closet or under the sofa.
The best part:
It's powered by a 2.25 continuous duty CHP motor that operates rather quietly. The machine can reach speeds up to 10 mph.
The T101 is good for power walking, light jogging, and warm-ups. It's not powerful enough to support high-speed running, however.
The machine has an incline range up to 10 percent. It can support up to 300 pounds of weight.
Even if the motor isn't that powerful, the machine offers many features that justify the price tag. For one, it comes with loads of preprogrammed workouts.
The machine has a built-in fan and a pulse heart rate monitor. It has Sonic Sound speakers for listening to music while working out.
The treadmill comes with a small bottle of lube to keep the parts in good condition. If you don't use the lube, the machine will be noisy when in use.
+Pros:
Heavy-duty motor
Supports up to 300 pounds
High-quality speakers
Noise reduction after lubing
Foldable
-Cons:
Heavy machine
Not compact
Not for intense cardio or speedy running
Things to Know When Buying a Treadmill
Buying a treadmill is a lot less work than you might think. However, it's important to keep the following in mind:
Different Types of Treadmills
Treadmills are categorized based on how the machines operate. Read on to learn more about different categories of treadmills you will encounter when shopping:
Manual
Manual treadmills cannot operate autonomously. These machines are powered when the user starts running or walking.
The American College of Sports Medicine recommends manual treadmills for walking rather than running. That's because these machines tend to be less sturdy than other types of treadmills.
Manual treadmills are lightweight and typically have fewer features. The running belt tends to be narrower too, which is unsuited for running.
These types of treadmills are easy to store, carry, and will have a lower price tag compared to motorized versions. But if you want to run and engage in cardio, avoid the manual treadmill.
Motorized
Motorized treadmills are powered by a motor running on electricity. This is the most common type of treadmill you will encounter when shopping online.
Motorized treadmills can reach high speeds up to 11 mph without a manual assist. These machines are great for intense cardio.
Keep in mind that the power of motorized treadmills depends on the power of the motor. Motors less than 1.5 HP are only suited for walking.
Motor power between 1.5 and 2.5 HP is suited for light jogging and power walking. Motors 2.5 HP and up are suited for high-speed training.
Motorized treadmills are bulkier, heavier, and sturdier than manual versions. These machines may require more space in your home.
Motorized treadmills can be noisy too. But they are packed with features like preprogrammed workouts.
Motorized treadmills tend to cost more than manual versions. The price will vary depending on how powerful the motor is.
Treadmills with motors under 3 HP typically fall in the budget price range. Prices can go way over $1,000 when the motor adds more HP points.
Hybrids
Hybrid treadmills are a mixture of motorized treadmills and elliptical machines. Some have a stepper as well and are called treadles.
These machines are somewhat pricier compared to the typical home treadmill. You can buy a hybrid if you want the function of a stepper in your treadmill.
The Main Features of a Treadmill
These are the most important features you need to pay attention to when buying a treadmill:
Size of Belt
The length and width of the belt matter a lot when running. The width of the belt, in particular, must be wide enough to run on without hitting your elbows on the side rails.
A treadmill with a narrow belt is not suited for running. You can walk or jog lightly, but for safety reasons, a running belt must be at least 20 inches in width.
If you are taller than average, your treadmill should have a long belt to support your running motion. Otherwise, you might risk falling off the machine while it's working.
Motor Power
When buying a motorized treadmill, the power of the motor is the most important factor to consider. The speeds you can reach will depend on how powerful the motor is.
Treadmills with 3 HP or higher motors are the best for hardcore cardio. The problem is that the more powerful the motor, the more you will have to spend on the machine.
Foldability
Do you live in an apartment or are you strapped for space? Then buy a treadmill that can be folded.
A foldable machine is much easier to store. It will save you from purchasing a less powerful compact treadmill.
Incline
Want to really work those quads? Then buy a treadmill with a belt ramp that can be inclined.
The inclines can make even a slow-rolling workout a lot more intense. Most motorized treadmills come with an incline adjustability function.
Included Features
Motorized treadmills are typically available with additional features like heart rate monitors, in-built fans, Bluetooth connectivity, and many more.
If there are particular features you want, then look out for them. But keep in mind that some features, like motor power, are more important than superficial features like USB connectivity.
Warranty
Treadmills are not easy to repair or replace if broken. To secure your purchase, get a treadmill that comes with a warranty.
The warranty may be available separately for the motor and the frame. Remember that both parts are very difficult to replace in case of a problem.
Things to Look for When Buying a Treadmill
Keep the following in mind to make sure your purchase is the best you had in mind:
Always check the max weight supported by the running belt. Make sure you are not too heavy for the treadmill.
Foldable treadmills are easy to store, but may not have powerful motors.
When shopping, don't expect gym-grade Those machines are heavy and have powerful motors that cost several thousand dollars.
If you want to run at high speeds, a budget treadmill may not fit you. Most budget treadmills don't have motors powerful enough to support intense cardio.
Check the dimensions of the running belt and deck, especially if you are taller than average. Most space saving treadmills have narrow decks that might not suit tall or heavy users.
Conclusion
Purchasing a treadmill is not rocket science. But prospective owners must have realistic expectations and know what features to look for.
Keep in mind that the price of the treadmill varies with the power of the motor. The faster you want to run, the more expensive the treadmill would be.
Prioritize safety features above everything else. The treadmill must have a wide and long running belt to support your weight, height, and overall frame.
Buying the right treadmill would be a walk in the park if you look for these essentials.
Related Guides: The Best Cardio Machines for Weight Loss