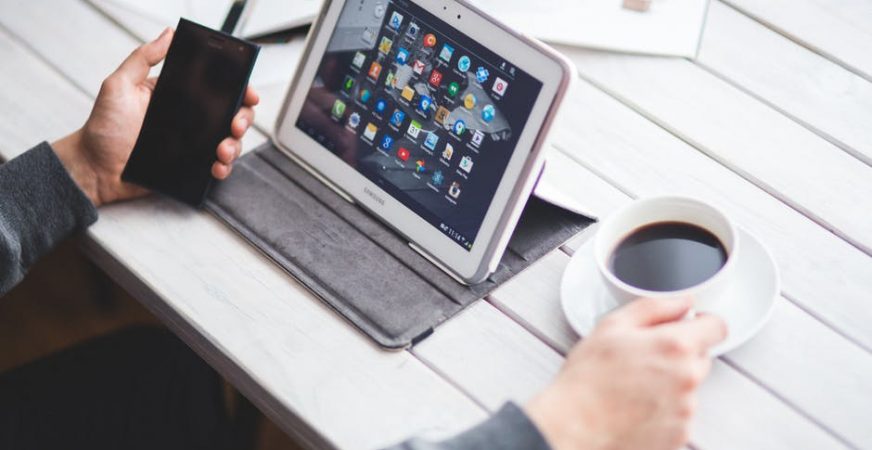 3 Best Cheap Tablets (Under $50) [2020 Update]
Want to buy a good tablet but worried about going broke? You may not need to spend a cent over $50.
There are excellent cheap tablets that you can get for a very reasonable price that will serve all your needs.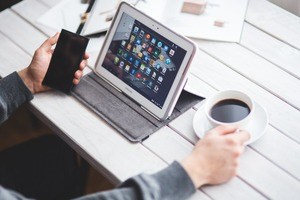 You only need to pay more if you want a branded tablet or a highly specialized tablet for professional use.
Currently, the best budget tablet is Fire Tablet by Amazon. It comes with state-of-the-art features and carries a very reasonable price.
But hey, don't rush into anything! Scroll down for a selection of more of the best budget tablets under $50 that you can reliably invest in:
3 Best Budget Tablets Currently Available – 2023
The Amazon Fire 7 Tablet is a tablet that's taking the world by storm. If you're wondering why:
We're a fan of its display because it has an 1024 x 600 (171 ppi),  so everything you see comes with a sharp depth and contrast. That's why it's primarily used for watching videos and reading books.
You'll love the HD 2mp front and rear camera that allows users capture video in 720p
We enjoyed the 1.3 GHz quad-core processor inside of the Amazon Fire as it provided a relatively lag-free experience especially since it offers 1 GB of RAM.
The Fire has over 16 GB of storage space. So you can download as many movies and games as you want. With the microSD card, you can expand its storage to 512 GB.
We noted that it can last over 7 hours without charging. So you can use it for much of your whole day.
Using it the whole day, you don't have to worry about it breaking as Amazon has tested it numerous times, stating it's more durable than the current iPad mini.
Of course:
It comes with Alexa, making your life much easier.
+Pros:
Very affordable
Decent battery life
New and improved Alexa at your disposal
Huge storage space
Very powerful
-Cons:
Can only download apps through the Amazon store
This is a fairly decent tablet that offers great benefits for the price. We didn't expect much, but we got much more in return.
This highly affordable tablet is really lightweight. It's great for lugging around in a bag or for kids to play on.
The 7-inch touchscreen is highly responsive. This tablet runs on Android 8.0 Oreo.
We were not too impressed with the engine. It only has a 1.2 GHz quad-core processor.
It's not very fast but the lag is minimal. However, don't expect superior multitasking capability.
One major perk:
It has 1GB of memory and 16GB of storage. This is decently sufficient for most tablet needs.
What it's best for:
This tablet is great for simple tasks like streaming video, reading ebooks, and browsing the web. Just don't expect too much.
It has all the necessities like Wifi and Bluetooth. There's even a webcam video for Skyping.
One major downer:
The battery capacity is small. Don't expect to use it non-stop for more than 3 or 4 hours.
When streaming, the battery won't last more than 2 hours. Even smaller smartphones have better battery life than this.
+Pros:
Suitable for daily needs
Lightweight
Includes webcam camera
Good storage capacity
Responsive touchscreen
-Cons:
Terrible battery life
Older processor and OS
Amazon's beautiful new Fire tablet is the best budget tablet you will find anywhere. It's available in four stunning colors.
The Fire tablet is now powered by Alexa, Amazon's answer to Apple's Siri. You can read ebooks, watch movies and play App games easily.
New Alexa feature:
The voice-powered AI is now cloud-based. Users only have to press and pose a question.
The best part:
The Fire tablet provides access to the Amazon Underground app marketplace where most apps are free. Of course, if you are an Amazon Prime member, you will have access to more free features.
The tablet has 8GB (up to 16GB) of internal storage so you can store plenty of movies and music. With microSD card, storage is expandable to 200GB.
The 7-inch screen is generously large. It's optimized for reading books and playing games.
The tablet has a 1.3 GHz quad-core processor, which is fairly powerful. We didn't experience any lag or freezing issues.
An amazing feature:
The battery can last up to 7 hours. Recharging is relatively quick.
The downside to all these amazing features is that everything is related to Amazon. Customization is highly limited.
We were limited to using Amazon apps and services. The price may not seem worth it unless you have a Prime subscription.
+Pros:
Amazingly affordable
Comes with Alexa voice AI
Decent processor power
Long-lasting battery
Great screen for reading
-Cons:
No customization
Only compatible with Amazon apps
Tips for Buying a Cheap Tablet
When you are out shopping for the tablet with just $50, keep the following tips in mind:
Carefully read the specs. Some budget tablets may have the same specs as a more expensive branded one. So, know what the specs mean to make the best decision.
Your needs matter.
If you want to simply surf the web, play the occasional gaming app or read ebooks, a tablet around $50 will be more than enough.
If you want to multitask, play more games and use the tablet for work-related tasks, you should spend $20 or $30 more on bigger internal storage and a faster processor.
Most tablet cameras have very low MP rates and take pictures like smartphones 5 years ago did. So, it's best not to bother with camera specs at all.
The size of the tablet decides how portable it is. Tablets with screens of 8 inches or less weigh less than a pound. These tablets are very easy to carry around.
Tablets with larger screens may weigh more. The large screen also makes these tablets harder to carry in a handbag.
Find a tablet with a detachable keyboard like Viking Pro mentioned above if you plan on using it for work.
You can also separately buy a Bluetooth laptop keyboard for tablets. Make sure the tablet you buy has Bluetooth capability if you want this option.
Related Guides: The Mobile Device War—Tablet vs. Phone: A Comprehensive Comparison