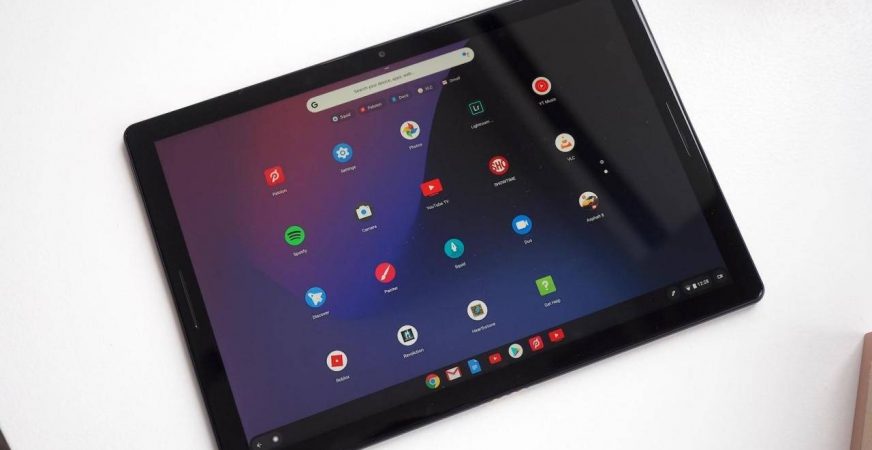 5 Tablets To Consider Under $200 (That Pack Some Great Features) [2020 Update]
Tablets in modern day homes are so commonplace now, however, at the same time – in come cases – they've gotten terribly expensive.
If you're a tablet connoisseur of sorts, then purchasing a higher-end tablet may make sense, but if you're looking to watch streaming video (Hulu, Netflix, etc.), do some online shopping (eBay, Amazon, etc.), internet surf, or get into some gaming on a budget, then your options get tighter.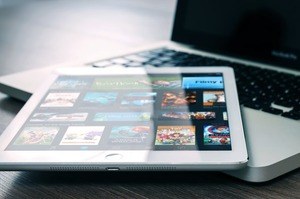 You can definitely get a good tablet under $200 that is suitable for all of the above popular use cases we just listed.
Performance may vary depending on price, with the best performance being offered by those closer to $200.
Here's the list of best budget tablets currently available:
List of Best Gaming Tablet Under $200 – 2023
Sale
Fire HD 10 Tablet (10.1" 1080p full HD display, 32 GB) – Black (2019 Release)
Amazon's Fire HD tablet is one of the hottest media tablets out there.
It features a 10.1 inch 1080P full HD display; 32 or 64 GB of internal storage (add up to 512 GB with microSD), and, according to Amazon, they state their newest tablet is now 30% faster due to the new 2.0 GHz octa-core processor and 2 GB of RAM, although there have been many reports of folks stating that they don't find that to be the case in their experiences.
Plus, the tablet weighs 17.8 ounces and has 12 hours of battery life on a single charge for mixed-usage. The tablet fully charges in approximately 4 hours using the USB-C cable and 9W power adapter that is included.
This multimedia tablet is quite good for intermediate, graphics-rich gaming experiences. The downside, of course, is you cannot download app/games from Apple.
Dragon Touch Max10 Android 10.1 inch Tablet with Octa-Core Processor, 3GB RAM, 32GB Storage, 1080P FHD Display, Android 10, 5G Wi-Fi, GPS, Type C Port, Black
This Dragon Touch tablet packs a punch and some great features, while providing an overall look and feel of quality.
It has 2 GB RAM and 32 GB storage capacity, 2.4 GHz and 5 GHz Wi-Fi connectivity, and the battery life is about 9-10 hours on mixed usage, based on a full charge.
A cool feature this tablet has - that you may end up finding yourself utilizing should you take road trips and lose cell signal - is that this device has GPS built-in, allowing you to use it for offline navigation should you find yourself in this predicament.
The viewing experience is a plus with a very vividly bright 1,920 x 1,200 resolution with dual speakers and a Android 9 Pie OS.
Sale
SAMSUNG SM-T290NZKAXAR, Galaxy Tab A 8.0" 32 GB Wifi Android 9.0 Pie Tablet Black 2019
At 8.0 inches, this tablet is a tad bit on the smaller side.
It comes with a 1280 x 800 HD Super AMOLED display that can make even small details stand out and weighs a scant 0.76 lbs (0.35 KG). The processor is a Quad 2.0 GHz with 32 MB internal memory with external memory expandable up 512 GB via microSD. The OS is Android 9.0 Pie.
This tablet has dual speakers that sound great and should provide around 12-13 hours of life on a full charge. That said, this an overall good option for gaming relative to its asking price, but overall speed performance of this tablet is generally considered above average.
No products found.
Lenovo Smart Tab M10 HD 10.1" Android Tablet 16GB with Alexa Enabled Charging Dock Included, Android Pie, ZA510007US, Slate Black
This tablet has pretty nice specs for the value: a Qualcomm Snapdragon 429, quad core, 2.0 GHz Processor, 2 GB RAM and 16 GB ROM, and up to 256 GB microSD support. The OS is Android 8.1 Oreo.
Lenovo's tablet is also highlighted by its dual speakers (2 x 3W full range speakers) in a nice looking dock, tuned by Dolby Atmos, which fill the room rather nicely, and also Amazon's Alexa built-in, which give this device some uniqueness.
This tablet also looks great, too, however, the backing of the tablet is prone to attracting finger prints. The other downside is the battery life is about 8 hours.
Additional Tips for Buying a Gaming Tablet with a $200 Budget
On a final note, here are some core tips for hunting down the best gaming tablet, even with a $200 budget:
Make sure the tablet you are purchasing is optimized for gaming.
This means better processing power than average, better GPUs and more memory. So, check the specs before you buy.
For gaming, it's best to have a tablet with a bigger screen like 10 inches. So you can see the graphics more clearly.
However, keep in mind that bigger screens require higher resolutions to display graphics with minimal pixelation.
For example, if you see a 5-inch screen tablet and a 10-inch screen tablet both with 1200×700 resolution, the pictures will be more detailed on the 5-inch screen.
Try to buy a gaming laptop with Bluetooth connectivity. You will be able to connect external speakers or controllers for a better gaming experience.
Do not expect the same gaming quality as a laptop or a TV screen. Tablets are smaller, so naturally, they offer less quality than computers and consoles.