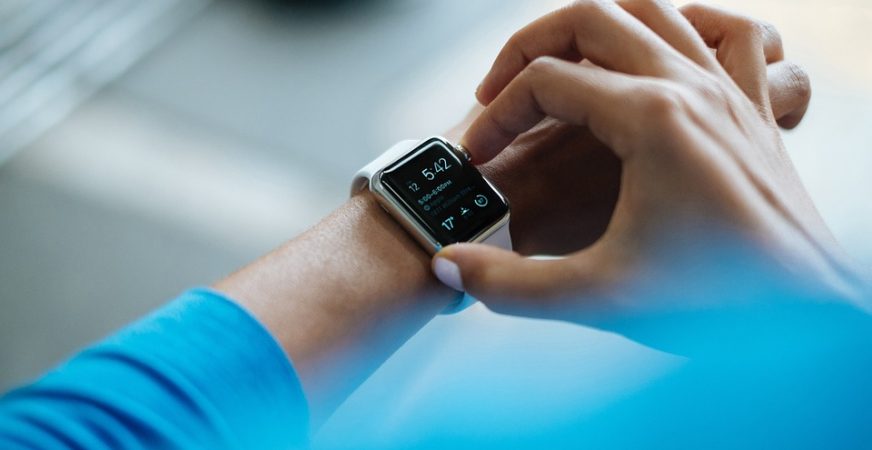 5 Best Cheap Smartwatches (Under $50) [Updated for 2019]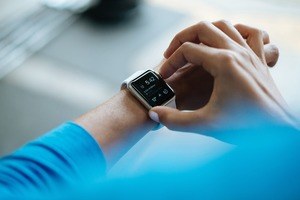 We now live in the age of smartwatches, where what was once a simple timepiece is now a mini computer and communication device on your wrist.
Ideal for people on the go, especially fitness buffs, smartwatches are designed to give fitness readings like the rate of heartbeat, stride, pulse and so on.
If you want a smartwatch, but don't want to pay a sky-high price for dominating brands like Apple and Samsung, you can always go with a lesser known one.
Prices can vary from around $10 to $50. The cheapest often have limited functionalities and life spans.
There are some smartwatches that cost close to a $100 that offer pretty much the same features as big name brands like Apple, but without the crazy price tag.
We'd say the best budget smartwatch is the Pebble Smartwatch, which is similar to an Apple smartwatch. But here's a great selection to consider:
5 Best Budget Smartwatch Options to Consider – 2019
If you are looking for a long-lasting smart watch, then there is no denying that this YAMAY model is for you.
For instance, on full charge, this watch is able to last between 7 and 10 days before needing to be recharged! So, if you are looking to monitor your activity all day long, this watch will get it done for you.
In case you are wondering what you can track with the activity tracker, there are quite a few features. You can monitor your steps, heart rate, calories burned, sleep cycles and more.
Also, the watch allows you to select from 14 exercise modes. This means that regardless of your preferred workout, you will be able to accurately determine your pace, distance, and other important details.
As the smart watch has an IP68 rating, it is water-resistant. Thus, you can even take it with you while you are swimming.
What's more, the watch can sync up with your smartphone to keep track of your workouts and get notifications of phone calls and messages.
Unfortunately, the actual watch-phone features are limited. Thus, you will not be able to answer any of the calls or messages via the watch.
+Pros:
Long-lasting battery
Keeps track of various activity
Good for numerous sports and workouts
Water resistant
Can sync up with phone
-Cons:
Phone functions are limited
There is no denying that there is quite a bit that you can do with this watch, even though it comes with a lower price tag.
Now, to start with, the 1.3-inch screen is just large enough to view and use without any hassle at all. At the same time, it is small enough to be subtle as well.
With this smartwatch, you can receive both message and call notifications. As such, you can be certain that you will never miss an important event again.
On top of this, there are a lot more features to enjoy as well. This includes a music player, alarm, GPS connectivity, remote camera, and more.
The watch also works as a fitness tracker. It keeps track of the number of steps that you have taken and calories burned. In addition, the watch knows how long you are sleeping for and your quality of sleep as well.
There are also features that can help with your physical activity such as a stopwatch.
The only real downside here is that these fitness statistics aren't always that accurate. Thus, it may not be suitable for those that are serious about their health or activity.
+Pros:
Lots of features
Good display
Responsive
Functions as a fitness tracker
-Cons:
Fitness statistics aren't always accurate
LEMFO is a very stylish smartwatch which can be purchased for a surprisingly good price. This is an original Breitling limited edition watch.
It's compatible with iPhones and Androids both. It works quite with Samsung early Note series phones.
However, it may not work with Windows phones. The watch syncs with Nokia phones via Bluetooth.
This smartwatch isn't too fancy, but it comes with a number of features that we liked. It's packed with useful functions like sleep, monitor app, power save mode, long-distance photo capture, pedometer and rest mode.
The touchscreen was significantly large and very sensitive. The sensitivity is useful when you are engaged in something like cycling so there's no fumbling to access anything.
However, there's a downside to the extra sensitivity too. When the user is simply walking or sitting, the watch can sometimes get activated by even accidental brush-ups.
We particularly liked the battery, which lasted 8 hours in full working mode for us. With power save, we managed to extend battery life to close to half a day.
+Pros:
Long-lasting battery
Sensitive touchscreen suitable for exercise
Packed with useful features
-Cons:
Doesn't work with some phone models
The screen can be over-sensitive at times
What's so great about this smartwatch is just how versatile it is. It can make various aspects of your life a whole lot easier.
To start with, the watch works well to keep your communication organized. For one thing, you get notifications from various applications on your smartphone.
This includes messages, calls, social media apps, and more. With this watch on your wrist, you can be certain that you will never miss out again.
It also provides you with remote access to your smartphone. This means that you can control your phone's camera and music without ever needing to pick it up.
In addition to this, the smartwatch also monitors biological functions too. It keeps track of your heart rate, steps taken, calories burned, sleep and more.
The only issue here is that this tracker isn't always reliable. So, certain functions may be recorded as higher or lower than reality.
One of the benefits of this smartwatch, though, is that it can be worn all day long. In addition to being durable, it also fares well in all kinds of environments.
For instance, the watch has a water resistant rating of IP67 which means that it works well in shallow water as well!
+Pros:
Can sync up with numerous apps
Offers up remote access to smartphone
User-friendly
Can be worn everywhere
Can be used as a fitness tracker
-Cons:
Not only biological monitoring is reliable
There is quite a lot that you can do with this smartwatch which is astonishing considering its low cost.
When connected to your phone, you can sync the watch with a number of different apps. As a result, you can read messages, receive and make calls, check social media accounts, and more.
You can even use it as an entertainment system since you can control the music on your phone, thanks to the remote music control feature.
The watch can also function as an activity tracker, allowing you to keep track of your steps, monitor your movement, and even get sedentary alerts.
It works well as an organizer too. With functions such as calendar and alarm clock, you will be able to stay on track with your daily schedule without any issue at all.
Thanks to the 1.54 inch OLED display, you will find it a breeze to navigate the various apps on the smart watch.
It is surprisingly durable as well thanks to its well-designed body and even happens to be water resistant.
The only downside is that this watch is more compatible with Android phones than iPhone models, meaning that certain features are not available with an iOS device.
+Pros:
Easy to sync
Plenty of usable functions
Activity tracker features
Good-sized display
Durable
-Cons:
Not very compatible with iOS devices
Cheap Smartwatch Buying Guide
When you are on the hunt for the best budget smartwatch, it's important to keep the following in mind:
Make sure the product comes with a warranty. Only purchase extremely cheap smartwatches (less than $30) without a warranty.
Most cheap smartwatches run into battery problems. If this happens to you, try to replace the battery without throwing away the watch.
Non-Apple smartwatches rarely work well with Apple-made handheld devices. Functionality could be severely limited. So, when you buy, ask the seller about how compatible the device is with Apple products. Read online reviews regarding this as well.
Be aware of downloading too many APK files. The smartwatch should support high-rated apps from the Google Play or the Apple store. You should not entirely rely on downloading APK files from random sites on the internet.
Pay attention to the design of the smartwatch, too. Make sure the band fits you comfortably. Try to get an idea of how big the watch face is. It tends to be usually big for many low-cost smartwatches.
Buy a smartwatch that is water resistant. This should protect it from sweat and water it comes into contact with during activities like hand washing.