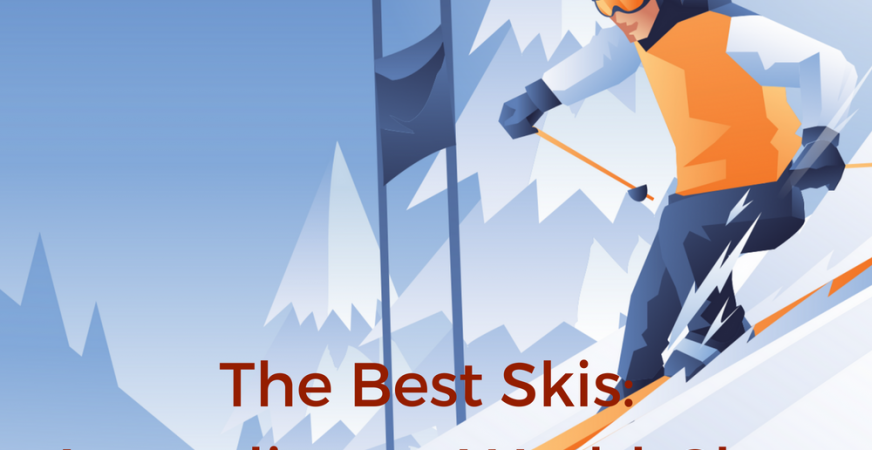 What is the Best Pair of Skis? 20 World-Class Professional Skiers Answer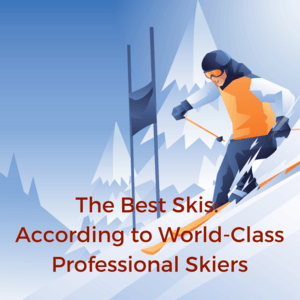 No matter which angle you look at it from, buying a pair of skis can be a little complicated.
Skis should perfectly fit you like a second pair of boots and the design would have change depending on whether you plan on tackling the blues, greens, or the reds.
There's no one better to give you advice on what the best skis for intermediate to advanced skiers are than a professional competitive skier.
So we asked over a dozen pro-level skiers this question:
What would you say is the best pair of skis based on your extensive experience? What makes this pick the best?
We received a number of responses that would demystify the process of buying skis.
What a skier who has competed in an Olympics event can tell you about the right gear is truly golden.
Without further ado, scroll down to find out what the best pair of skis are, according to the veterans of the sport:
Top Expert Picks for Skis
Let's start with a brief primer on the many different types of skis out there. The pair you buy should foremost suit the type of skiing you do, whether it's Alpine, cross country, Nordic, and so on.
All skis share basic mechanics like a large front tip that curves upwards and a smaller tip at the back. These tips allow the skis to go over bumps and handle changing slope gradients.
Skis can differ in factors like the length of the base and tip size.
If you are into off-piste skiing, you will need a pair of great powder skis. These pairs have a wide base and above average length.
Powder skis are very flexible and glide on powder snow like a boat on water.
You can distinguish powder and freestyle skis by the large back tip that is similar in size to the one on the front.
This design allows the skis to move backwards, a necessary function for free-styling and moving on terrain covered by powder snow.
Racing skis have different types of tips altogether.
These skis have tips with holes to reduce the overall weight of the equipment so the skier can maintain high speeds. Racing skis are generally designed to reduce air resistance.
There's a subcategory of racing skis known as Slalom race skis, which are pairs defined by a short, heavy, and stiff profile. These skis can turn quickly, so the length is shorter.
Hope to tackle world cup-worthy downhill slopes? There's a pair of skis for that.
Downhill skis are easy to spot because of the length and the above average radius of the side cut. Downhill skis can handle high speeds and icy snow.
Beginners can use lightweight, flexible, and relatively short skis designed for basic training purposes.
If you don't want to distinguish skis by any type, you can easily go with the "allround" category.
Allround skis are good for just about any type of skiing except racing and going downhill.
Allround skis are an excellent option for average skiers above the beginner level but much below the professional level.
There are so many ski types to choose, the pro skiers responded to us with astonishingly different answers. The individual preferences were so varied we couldn't determine a single best model.
Top Pick for Best Ski Brand
While our professional skiers couldn't agree on which ski model was the best, there was a clear winner in terms of brand preference: Volkl.
One of the experts hailed Volkl as a reliable ski brand with top-of-the-line utility.
Volkl is a German equipment manufacturing company that makes gear for several different types of sports.
Volkl skis are made in Straubing, a Bavarian town near Munich. Volkl is the only company in Germany to manufacture the skis they sell.
Volk makes many different types of skis suiting skill level, sport, and even gender.
Volkl Nanuq is a light and sturdy pair of skis perfect for downhill riding. Volkl Pearl skis are twin tipped and designed for women.
There are several other types of Volkl skis the professionals recommended for everyone. Scroll below to find out the full responses.
The Best Skis According to World Cup Skiers and Freestyle Racers
The professional skiers that responded to us all come from competitive backgrounds. Many had started skiing even before they could read or write.
We recorded their responses here in the order they were received. Read ahead for the detailed recommendations:
Henrik Harlaut— Armada Edollo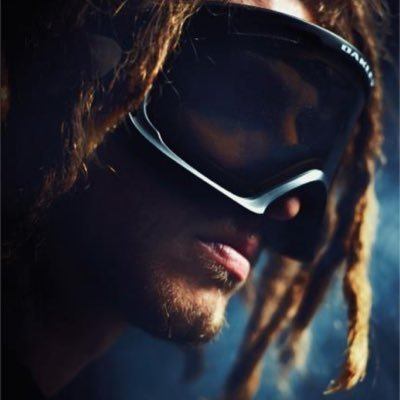 Bio: Stockholm-based Henrik has been skiing since he was a two-year-old. He hails from a skiing family and began Alpine racing before he was in the first grade. After a brief bout in ice hockey, he became a professional Alpine racer. You can learn more about Henrik's fascinating career on his website or follow him on Twitter.
"The best ski I've ever shredded is my pro model ski with Armada Skis, the 'Edollo'. I ski it pretty much year around in any condition whether it's for filming or competing. It is a bit wider and softer than most other park skis, which makes it more playful.
The Edollo has more surface and … the perfect amount of pop/softness. I've been asked many times if I would like to change/add something to the ski, but for right now, it's the ultimate ski. What it does is absolutely perfect!"
No products found.
Walter Wood— Volkl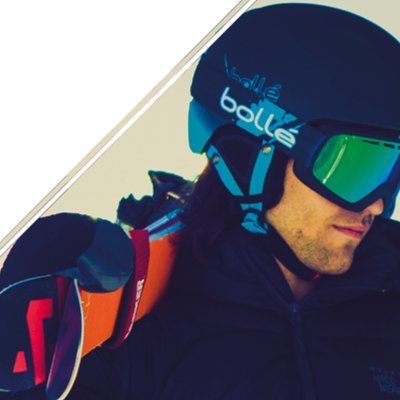 Bio: Walter is a competitive skier with a string of awards on his resume. In 2009, he set the world record for most rotations in a halfpipe. He was also the first athlete to land a 1620, ever. Walter balances his skiing career with uni studies. You can learn more about Walter's accomplishments on his website and follow him on Twitter.
"The best pair of skis—based on my opinion [and my experience] where I've skied numerous different brands—would be Volkl. Volkl rises above the rest for one simple reason: reliability.
If you're the type that takes care of your equipment, [you] understand that buying a new pair of skis before December is asking for a core shot.
Volkl has the ability to retain the life of its products throughout numerous seasons and use. In my eyes, the utility of the ski defines its value and Volkl has that dialed considering its Austrian roots. In simple terms, Volkl skis are timeless."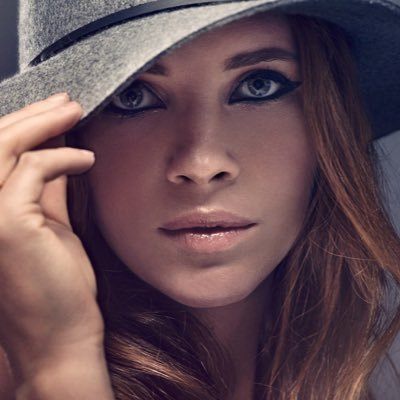 Bio: Tina's childhood dream was to become a professional ski racer. Today, she is a Crystal Globe-winning skier. Tina started skiing early, but her career has hardly been smooth. But the injuries never kept her down. Learn more about Tina's skiing on her website and keep up with her latest on Twitter.
"As you probably know, [I'm] riding HEAD skis and [I am] more than just happy with the equipment. [My] choice therefore would be HEAD Worldcup Rebels i.SG."
Andri Ragettli— Volkl Wall 87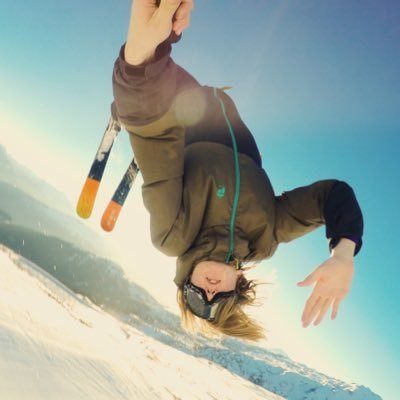 Bio: Andri is a freestyle skier to whom the law of gravity doesn't seem to apply. His unique moves fill the podiums for live shows around the globe. CNN and BBC once dubbed him the "Swiss ninja." You can see Andri in action on his website or follow the headlines he makes on Twitter.
"Volkl, Wall 87. The ski is perfect for me because it has a fast coating, which is very important for contests. Also, it is a quite hard ski, which is also good to ski huge kickers, especially the landings. [This] makes it easy to stomp the landings."
No products found.
Ingrid Backstrom— Volkl Mantra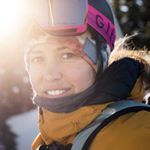 Bio: Ingrid is a professional skier and a dedicated new mom. Even her pregnancy didn't stop her from skiing down the snowy mountains she loves so much. Ingrid is also a hobby cook, trail runner, and a mountain biker, among many other things. Learn more interesting things about Ingrid on her blog or follow her career on Twitter.
"I recommend the Volkl Mantra to almost every type of skier from advanced to expert—it's an all-mountain freeride ski that excels in any type of terrain.
It's burly enough to cut through crud but nimble and light enough to float in powder or lay down railed turns. It's responsive, snappy, and so fun to ski."
No products found.
Mike Henitiuk— Black Crows Nocta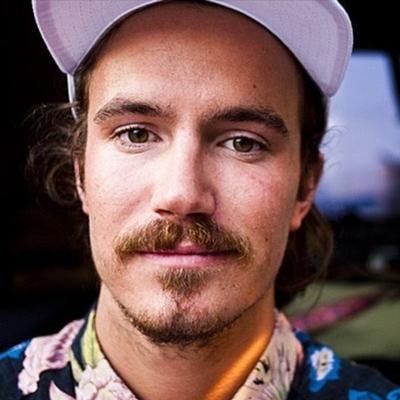 Bio: Mike is a professional skier based in Whistler, Canada. He is super enthusiastic about sports, even if it's not skiing. When he is not training for his next race, Mike travels around the globe. You can befriend Mike on Facebook and follow his sporting achievements on Twitter.
"I recommend the Black Crows Nocta. Full rocker powder weapon. Floats on top of the snow and provides a very surf-y feeling when gliding down the mountain."
Kristi Leskinen— Faction Heroine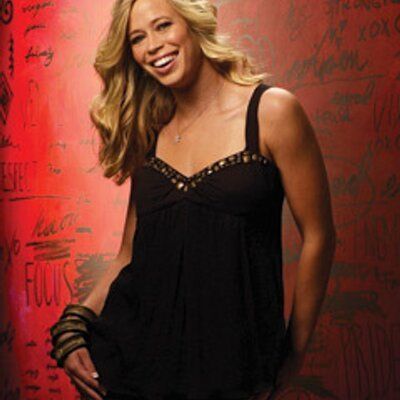 Bio: Kristi grew up in a small town in Pennsylvania, and by the time she was in high school, Kristi was already an accomplished skier. Being a woman has not stopped her momentum in the male-dominated freestyle skiing. In 2000, she competed as the sole female freeskier in the U.S. Open. Check out Kristi's details on her website and follow her on Twitter.
"If I had to choose one pair of skis I'd go with a Jane of all trades like the Faction Heroine. Skinny enough to take into the Terrain Park and wide enough to conquer everything from crud to powder.
All skis should be twin tips. They allow the turn to release easier and open a world of possibilities. This is a perfect all mountain ski that is ready to take on any condition."
Sierra Quitiquit— Nordica Santa Ana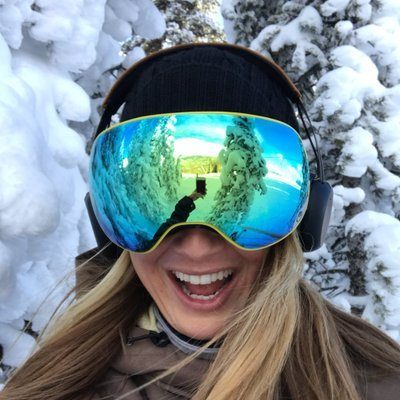 Bio: Sierra is not just a professional skier, she is also a surfer, yogi, and an occasional model. She is also a passionate supporter for policies to mitigate human-made climate change. She advocates for the outdoor sporting community to band together to "protect our winters." Learn more about Sierra's activism on her website and follow her on Twitter.
"My all-time favorite ski is the Santa Ana by Nordica. I love it because it's a woman-specific ski that is aggressive, yet still playful. Nordica makes it in both 110 and 100 under foot. I love the 110 for powder days and the 100 for all mountain terrain.
Because of the metal in the ski and the quality construction, it's also a fun ski to rip around on groomers [as] it holds an edge really well. And it doesn't hurt that the top sheet is super cute!"
Laura Donaldson— Salomon Rocker 100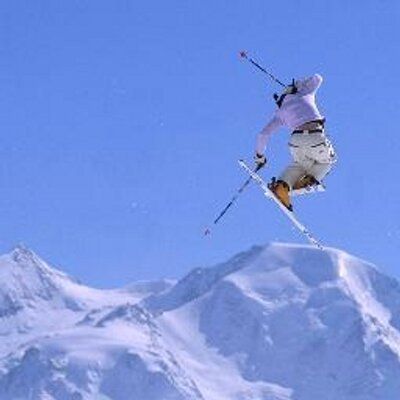 Bio: Laura is a freestyle and Moguls skiing specialist who competed at the 2002 Winter Olympic Games in Salt Lake City. She has competed in Moguls at the Europa Cup as well. She started off as a freestyler mainly because of the structured training. You can check out Laura's amazing skills on her website and follow her latest news on Twitter.
"I'd say Salomon Rocker 100. These skis are easy to snap on and guarantee a smooth ride straight out of the packaging. Primarily a freeride ski, they're happier off-piste but, they are surprisingly and consistently strong and easy to use on-piste too.
They're light, yet very strong and hold an edge with ease. They are flexible enough for tricks which makes them a real joy to ride. These skis deliver, they perform well and they're great for shredding."
No products found.
Nina Haver-Loeseth— Rossignol Hero Master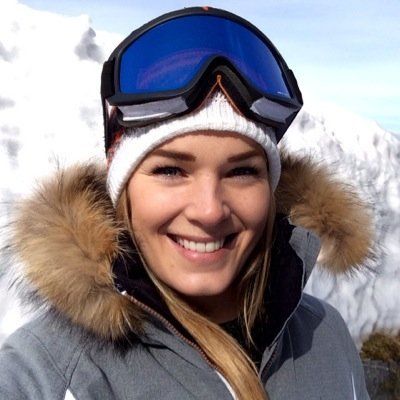 Bio: Nina is an Alpine ski racer who specializes in the SL and GS disciplines. She loves travelling around Northern Europe checking out the best ski spots. Look at Nina's stunning travel photos on her Facebook profile and learn more about her career on Twitter.
"My favourite skis for sure are all my Rossignol race skis. But if I put racing aside, it is an easy choice which ski I like to cruise around on when I am not in a spandex suit: The Rossignol Hero Master. This is a ski which has been built up like a race ski, but it has moderated to make it enjoyable for everyone.
It has a very easy kind of feel to it, at the same time as it has the response of a pro race ski. I also gave this model to my dad for his 60th birthday, and he absolutely loves it, just like I do. I recommend this ski to everyone who asks me for advice on what skis they should get."
No products found.
Chris Anthony— Volkl M5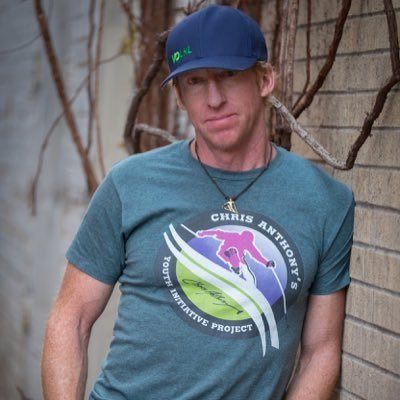 Bio: Chris is a professional skier and a cyclist who has internationally competed in both sports. He is a 27-year veteran of skiing. Currently, he is an entrepreneur, author, and the founder of The Youth Project, an education program for young people endorsed by the Governor of Colorado. You can read Chris's guidebook's on his website or keep up with his work on Twitter.
"This is usually a difficult question because I have over 20 pairs of skis in my quiver. I get to select exactly the skis I want for the day and conditions. BUT this changed at the end of last season when I took out the Volkl M5.
When I put this pair of skis on my feet, the snow conditions were hard packed groomed. Visually, I thought the skis would not like the conditions. But I was proven wrong. They arced like a well-tuned recreational race ski.
Then [came] the opportunity to take the skis out in some untouched and broken powder. They crossed right over. When spring conditions rolled in, they handled this as well. This is the best all-around ski I have been on in a long time. If you want one ski for the quiver, the M5 is it."
Marc Oliveras— Atomic, Eslalom, GS 191cm, Radius 27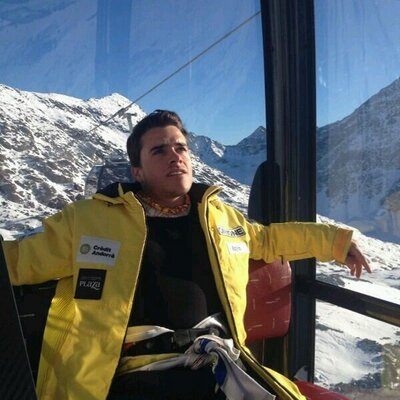 Bio: Marc is a Catalonian Alpine skier who is a member of the Andorra Ski Federation. He has been competing in the Andorra circuit since 2007. He participated in his first world cup in Italy in 2010. Marc hopes to do more races and eventually compete in the Olympics. You can check out Marc's profile on his website and follow him on Twitter.
"For me, the best pair of skis is Atomic. I've been with Atomic for 8 years now, and I found that they are really stable. And when you are on the turn, they stay on the snow without much movement!
The ski is a bit harder than other brands but it works really good. And the model for [skiing] in tourist mode…I prefer the Eslalom ski, or the old GS ski 191cm, and Radius 27!"
Mikaela Shiffrin— Atomic Redster FIS SL 158cm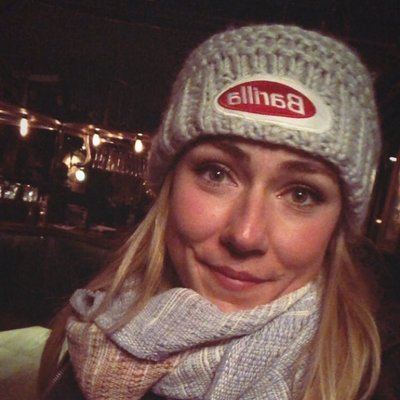 Bio: Mikaela grew up skiing and snowboarding at picturesque Vail, Colorado. Her ultimate passion is touring Europe for world cup races. During the snow melting off seasons, she flies all over the globe looking for skiing spots. It's always winter somewhere. Go to Mikaela's Twitter to learn more of her sporting adventures and see her travel pics on Facebook.
"…As a skier with [my] best event [in] Slalom, [the Atomic Redster FIS SL 158cm] is the ski that [I] like most because it's easy to turn, super stable throughout the turn, and [is] very responsive. Just a great and fun ski to be on."
Federica Brignone— Rossignol Master Hero, Radius 30 Race, Radius 18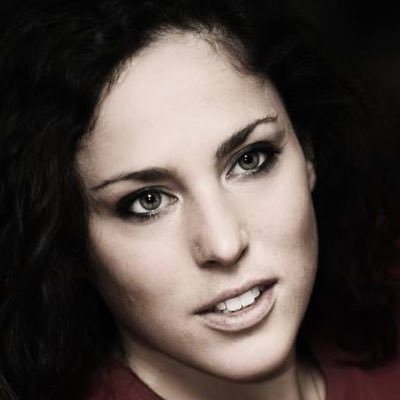 Bio: Born and raised in Italy, Federica is a professional ski racer who competes internationally. She most recently competed at the 2018 Pyeongchang Winter Olympic Games. Federica is also an experienced diver. She has a new diving project to advocate for saving the oceans. You can watch Federica's skiing videos on her website and follow her advocacy on Twitter.
"My favorite ones are the Rossignol Hero GS and the Radius 30 Race. But when I'm cruising on slopes with friends, I love the Rossignol Master Hero [and] Radius 18. They let me do what I want during my training and I feel always ready before a race.
The Master Hero ones are stable but easy, and they let me ski on slopes with the same engagement of the race. [And it's] more easy and fast to turn if there are people or whatever on the slope."
No products found.
Anders Aukland— Fischer DP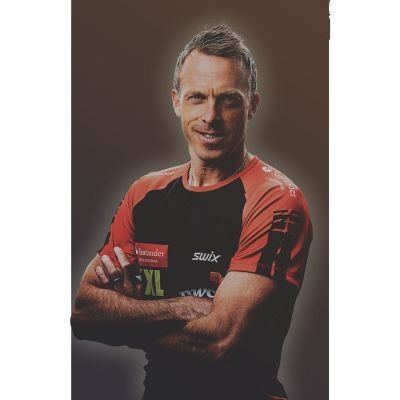 Bio: Anders is an Olympic skier with a number of World Cup and championship titles to his name. He won his first Olympic medal in 2002 in Salt Lake City in the 4x10km race. He has half a dozen world championships. His prolific career started when he was very young about 25 years ago. You can check out Anders' full medal profile on his website or follow his latest achievements on Twitter.
"I recommend Fischer DP skies for [long distance] races in like Vasaloppet, Marcialonga and Birkebeiner. They are very fast and also easy [to] float uphill. I use this type of skies for both training and competitions!"
Murray Buchan— Volkl Wall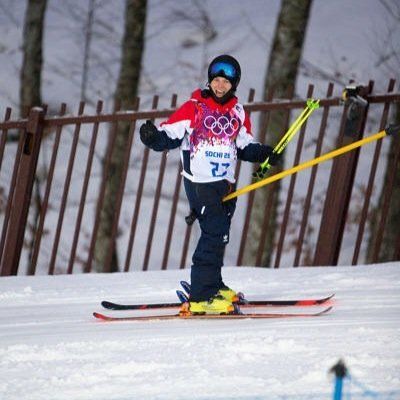 Bio: Murray is a halfpipe skier hailing from Edinburgh. This Scot has been skiing since he was eight. He was part of the British ski team that participated in the Sochi Winter Olympic Games. Murray personally has several British championship titles. You can learn more about him on his website and check out his travel posts on Twitter.
"My favourite ski…is the Volkl Wall. It is a normal camber ski and it is slightly stiffer than most other park skis. It is a very effective ski all around the mountain. It is very responsive and strong both on and off piste.
It is excellent in the halfpipe whilst being stable at high speeds on jumps. I have never had a problem whilst I have been on them. If I had 2 words to describe them I would use 'Bomb Proof.'
I wouldn't recommend them for purely off piste and backcountry, but for everything else they are a well-rounded ski. They are for a slightly more advanced skier, but in my opinion, the best freestyle ski on the market at the moment."
No products found.
Andrew Newell— Salomon S Lab Carbon Classic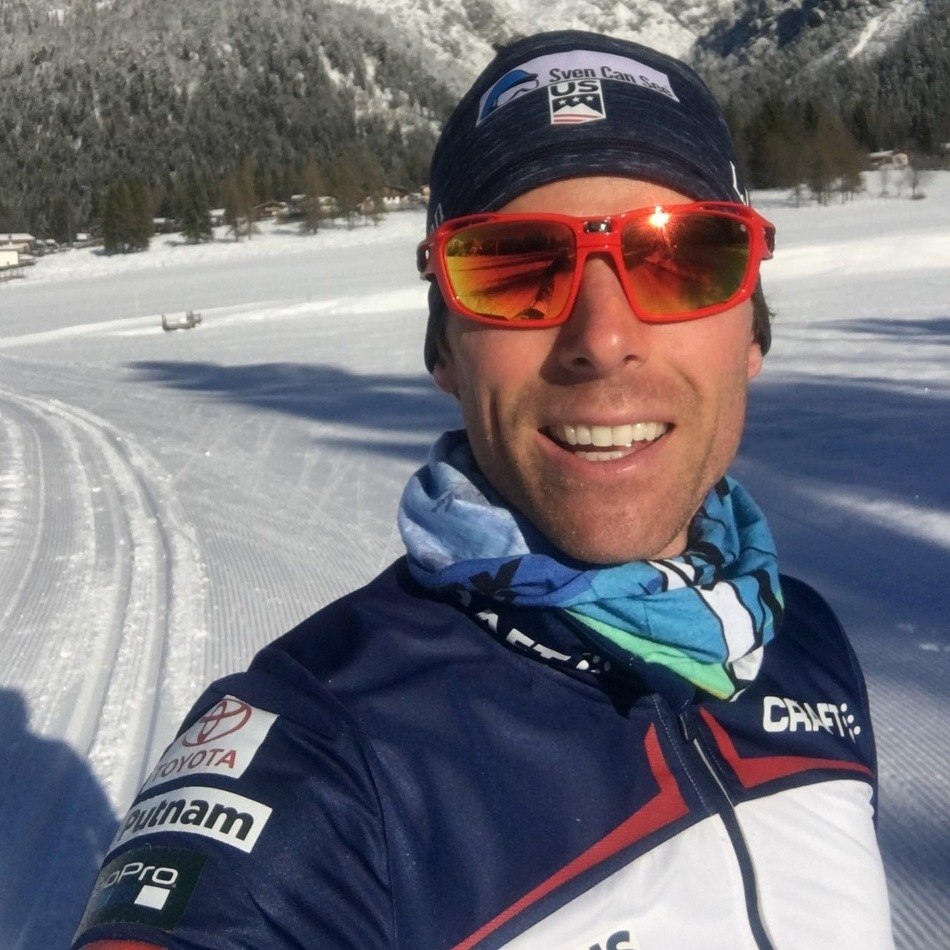 Bio: Andy is a professional cross-country skier and a three-time Olympian. He was named to the U.S. National Team after a decade of competing in World Cup games. The Nordic American is also a skater, a surfer, and an occasional guitarist. You can learn more about Andy's achievements on his website and follow him on Twitter.
"My favorite ski is a Salomon S Lab carbon classic ski. When you get a cross country classic ski flexed perfectly for your body weight, nothing feels better while skiing on cold firm tracks. The kick from the bottom of the ski will be solid and never failing while at the same time providing fast glide on the flats and downhills. Although skate skiing is often more popular in the US with novice skiers, I enjoy fast paced classic skiing when the conditions are firm."
No products found.
Emily Cook— Volkl Secret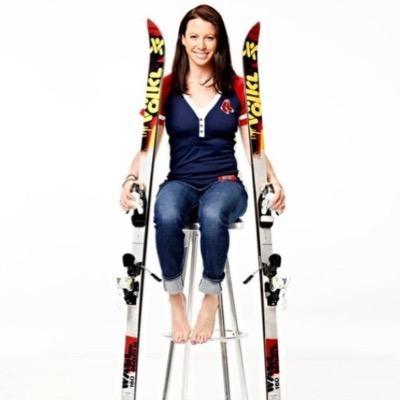 Bio: Emily is a six-time National Champion in aerial skiing and a three-time Olympian. She is an EADP assistant coach to the U.S. national ski team. She is also an ex-gymnast. Emily has been dedicated to skiing since she was young and has never stopped after winning her first World Cup in 2008. Read Emily's fascinating bio on her website and learn more about her on Twitter.
"I love Volkl's new women's all mountain/powder ski, the Secret! It features a Titanal Frame Construction in a 130-92-113mm shape that is designed to deliver just the right blend of float in softer snow with tenacious edge grip on harder snow.
With Tip & Tail Rocker and camber underfoot, the Full Sidewall construction and a carbon inlay in the tip, the new Secret delivers a killer level of all mountain performance no matter what snow conditions the mountain hands out. It's my favorite ski in years and has become my go to, every day ski, no matter what!"
No products found.
Jacqueline Wiles— Rossignol DH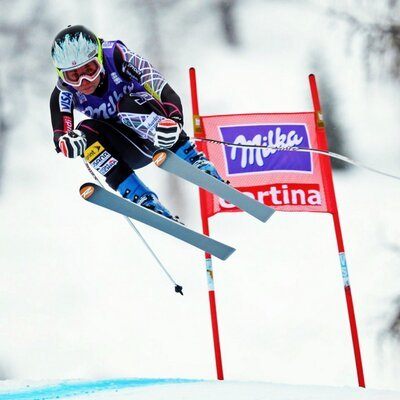 Bio: Jacqueline is a two-time U.S. ski champion and part of the U.S. Alpine ski team. Skiing came naturally to her, but as she reached championship levels, she had to train hard and test the limits of her body to achieve record-setting speeds. Read Jacqueline's incredible training journey on her website and check out her latest posts on Twitter.
"As a speed skier who loves to go fast, I love Rossignol's DH skis. They are very stable under foot at high speeds but still give enough play to snap off turns."
Wendy Holdener— HEAD Worldcup Rebels I.SL RD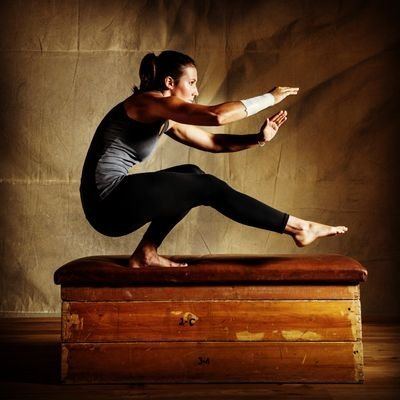 Bio: Wendy donned her first skis before she was in kindergarten. At the tender age of three, she realized her life's goal was to be a ski racer. Now, Wendy is a professional skier and a member of the Swiss national ski team. She completed her first World Cup race at 17 and last season won a complete set of medals at the Olympic Winter Games in South Korea. Go to Wendy's website to learn more about her career and get regular updates from her Instagram.
"I do really love to ride with different skis, but my favourite ski is the 'HEAD Worldcup Rebels I.SL RD,' because you can do really fast turns, then you can feel the full power of the ski."
The professionals chose the best skis depending on the terrain and conditions they are mostly likely to encounter.
Those who have ski specializations, like freestyling, chose equipment that best allows the movement they want.
What do you think about the recommendations? Do you have a better idea now for choosing the best skis? Share your thoughts with us by posting a comment.
Related Guides: 50 Outdoor Activities You Can Do Right Now