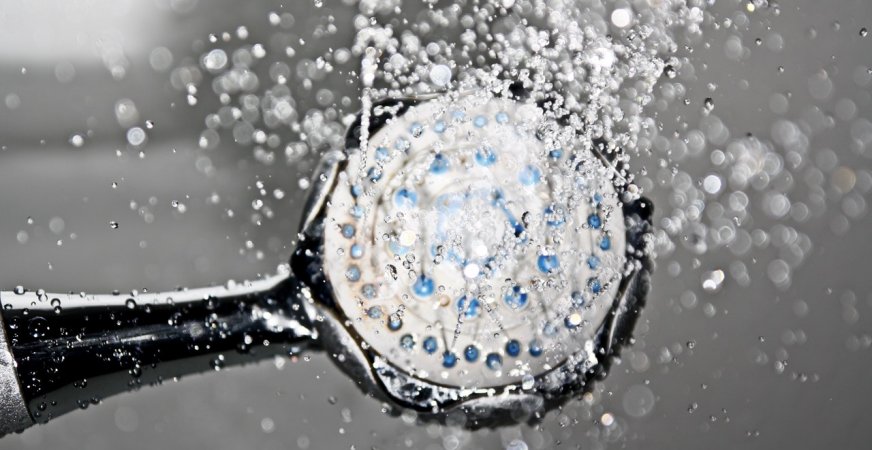 4 Best Shower Heads [2021 Update]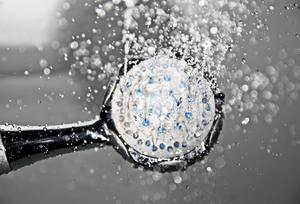 Buying a shower head for the home can be a frustrating process for several reasons:
You would want a product that can deliver a powerful spray. Some products end up being duds solely because of annoyingly low water pressure
It's important to purchase a product that's easy to install without a plumber. Multiple combos for delivering streams of water is a major plus as well.
If you are looking for the best shower head that meets all these requirements and then some, consider the following products:
Top 4 Best Shower Heads – 2023
1. Hydroluxe Full-Chrome Shower-Head
This is a 2-way shower head. So, the package comes with two shower heads, one you can hold in your hand.
The Hydroluxe shower heads are a bit more expensive than most products you'd find in the market. But considering you get two in the package, it's definitely worth it.
The shower heads can be used individually or in combination. It's really easy to use because all the necessary attachments are included in the package.
The Hydroluxe is made from all chrome. The product is metal, so there's no stainless steel in it.
Major perk:
These two shower heads have 24 functions! That means you have 24 individual and combined water flow patterns to choose from.
The flow patterns include massage, mist, and "power rain." You will certainly appreciate the latter when you come home from the gym.
There's also an "economy rain" flow function that will save water. It's great for the dry season, especially if you live in California.
The handheld shower head comes with the hose attachment. It's made from stainless steel so there are no corrosion worries.
What's more:
The Hydroluxe comes with a 10-year warranty from the manufacturer. The warranty is valid if you buy directly from the company only.
The Hydroluxe has a pause button to relieve water pressure if necessary. The button doesn't completely stop the water flow though, because there will be some drip.
+Pros:
Fixed and handheld shower heads
24 water spray functions
Chrome body
Stainless steel hose
10-year warranty
Massage function
-Cons:
More expensive than the average shower head
2. Speakman Signature Brass Icon Shower Head
Are you seeking a shower head that can satisfyingly deliver a high-pressure spray of water to cleanse away the dirt and grime of the day?
Then this Speakman is probably what you are looking for. The shower head is single and compact, it should suit pretty much any bathroom.
Here's what makes this one of the best shower head products around:
The water jets are so powerful you won't even need to remove the water restrictor inside.
It has 48 combinations of water sprays. Users can actually customize the sprays to their liking.
The advantage is that you can change the spray from intense to a gently soak for optimal showering experience. The shower head has 6 plungers can you can adjust the spray by rotating as you like.
The shower head rotates seamlessly because of the patented AnyStream design. However, don't expect much diversity between the spray patterns.
This shower head is made of metal. It has a gorgeous, polished chrome finish with a mirror-like surface.
The inside is actually solid brass. The downside is that you can't use any harsh chemicals like vinegar to clean.
The shower head is quite heavy. Users should be careful when installing because of this.
There are hardly any downsides unless you count the price. This shower head costs close to $100, which is significantly above the average price for shower heads.
+Pros:
Intense water spray
48 different water jet stream combos
Polished chrome exterior
Compact
-Cons:
Expensive
Heavy
Certain cleaning solutions may damage the finish
3. AquaDance Rainfall Shower Head
Enjoy the best of both worlds with this 2-headed shower combo. One head attaches to the bathroom wall, and another is handheld.
You have a good selection to choose from when it comes to this shower head. The size varies from 4 inches to 7 inches.
You can also buy the product with a stainless steel slide bar. Prices for selections vary, starting from around $20 to $60 for the most expensive selection.
The shower heads are made from ABS plastic and some parts in stainless steel. The exterior is chrome plated so it doesn't look plastic at all.
The best part:
For a 2-headed shower, this was really easy to install. There's no need to call a plumber because everything is included in the package, even the Teflon tape.
The shower head comes with six settings. Not as many as other products above, but it's got all the essentials like rain, mist, and massage.
What about the water pressure:
The water pressure is quite good for the main head. It's not as high for the handheld second head.
The pressure goes down when you use both heads in combination naturally. Overall, the water pressure is quite good for everyday showering.
It's hard to pinpoint in downsides for this wonderful product. However, there is a noise issue that might bother some.
The shower head has a slight crackling noise that can be somewhat annoying. Other than that, this is perfect for daily needs.
+Pros:
Two heads for one price
Good water pressure for main head
Easy, tool-free installation
Reasonable prices for both heads
4. YOO.MEE Handheld Shower Head
Do you live in a home with low water pressure levels?
Then this shower head is certainly worth considering. It's specially designed for households that don't have high water pressure in the interior plumbing system.
First off, the water pressure certainly isn't perfect. But it can reach high water pressure levels up to 1.8 gpm.
That type of pressure is really a dream, especially if you live on an upper floor of an apartment or a house. There are certainly shower heads that deliver better results, but probably not if the existing pressure is low.
This shower head comes with 3 settings only. That's not much, but it's got rain and massage.
The jet nozzles are made from silicone and rubber. It won't corrode and the nozzles prevent the build-up of hard water minerals.
The shower had and the mounting brackets are made from plastic. It does have a flimsy feel to the whole thing, but that's only a minor issue.
On the plus side:
Installation is super easy. You won't need power tools; just screw it into the existing pipe where the old shower head used to be.
The price is definitely very affordable as well. And the package includes everything you need for installation.
+Pros:
Suitable for low water pressure households
Significant water pressure levels
Nozzles prevent buildup
Rust-resistant head
Affordable
-Cons:
Only 3 settings
Flimsy plastic body
Things to Know When Buying a [Shower Head]
Here are several useful shopping tips that will help you choose the right shower head that best meets your requirements:
Different Types of [Shower Heads]
You can expect to encounter these two-types of shower heads when shopping:
Single Head
Single head shower heads are quite self-explanatory. You will get only one shower head that you can attach to the bathroom wall.
The shower head won't be flexible. That is, you won't be able to hold it in the hand.
Double Head
Double-headed shower heads are products that technically include two shower heads. One attaches to the wall, and another is handheld.
You will get a slide bar for double-headed showers. You should attach the handheld shower head to this part and it will be easy to adjust the level.
These shower head products might be slightly more expensive considering you essentially get two shower heads in the package.
The Main Features of a [Shower Head]
These are the most important features you need to look for when buying a shower head:
Water Pressure
Most buyers are quite concerned about water pressure when it comes to shower heads. No one wants a shower head that cannot intensely spray out water.
Water pressure of shower heads largely depends on the water pressure at your home. However, some shower heads are designed to be "high pressure" products.
These shower heads can deliver a significantly strong spray even if your home water pressure is low. But keep in mind that even "high pressure" shower heads are dependent on the interior plumbing system.
Jet Spray Combinations
After water pressure, you might want to consider the type of spray the shower head delivers. Most popular products these days have a combination of sprays.
The rain shower is the most common because this is the type that delivers intense jets of water to get the sweat off after a workout session.
Other combos you might want to check will be massage, mist, and economy spray. The latter saves water.
Shower heads vary in the number of combinations offered. Some offer only two or three combos, while others can offer over 40 combos.
However, don't judge the quality of the shower head based on the number of combos offered. The products that offer a high number of combos may have sprays that are not too different from each other.
A large number of combos can indeed be useful. But don't base your purchasing decision solely on this.
Particle Filtration
Do you live in an area with hard water, or with a lot of particles in the water?
Then make sure the shower head comes with a filtration gadget to remove particles and metals. This will also protect parts of the shower head.
A filtration device also prevents clogging at the nozzles. Most shower heads do come with this feature, but it's best to double check in the product description.
Material
Shower heads are largely made of two types of material:
Plastic or metal.
The affordable shower heads are made from ABS plastic. The material is tough, lightweight and doesn't corrode.
Plastic shower heads may be covered in a chrome finish to make the shower head look like it's made from a metal. Chrome finishes are beautiful but could peel off because of harsh cleaning solutions.
Metal shower heads are heavy, but these are very sturdy. These shower heads are most likely made from stainless steel to prevent corrosion.
Otherwise, the shower head must have some type of coating to make it rust-resistant. Metal shower heads are great because, unlike the rather flimsy plastic, you can expect them to last.
Size
Size is also a factor you might want to consider. The diameter of the spray is determined by the size of the shower head.
You might prefer a large shower head with many jet nozzles. But if you have a small bathroom with a small stall or a tub, you might want to go with a small shower head.
If you are buying a dual-headed shower with a handheld portion, make sure the check the size of the adjustment bar and the hose.
Things to Look for When Buying [Shower Heads]
Keep the following in mind before you make your final purchasing decision:
Purchase a shower head that's easy to install. Otherwise, you might have to call in a plumber or drill holes in the bathroom wall.
A warranty matters. A long-term warranty will protect your purchase, no matter how much you paid for it.
Some shower heads can be noisy. It's not a major problem with many products, but it's worthwhile to read reviews to find out if the shower head generates more noise than most.
Before you purchase a high-pressure shower head, check the optimal water pressure allowed in your area. The shower head should deliver jet sprays at pressures below this standard.
Don't assume that an expensive shower head would be better than a less expensive one. Prices can go up just because of the material the shower head is made of. Therefore, look at the features, not the price tag.
Conclusion
Shower heads are by and large affordable when you buy online. To distinguish the best products from the subpar, look at the distinct features as explained above.
You would generally want a showerhead that delivers sprays at a good water pressure level. The other main thing to look for is the combination of jet sprays available.
Pay attention to the installation ease and construction material as well. Lastly, protect your purchase with a solid warranty.
Related Reading:
Master Bathroom Masterpieces: 15 Bathroom Design Ideas for Every Home