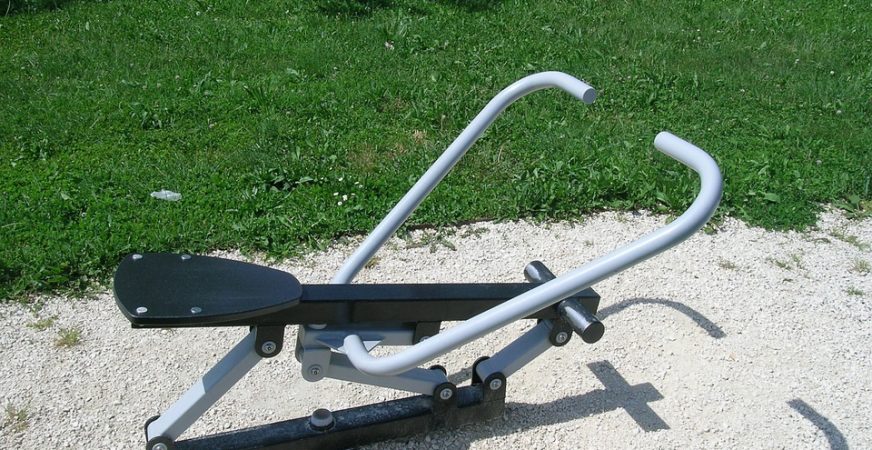 5 Best Rowing Machines Under $500 [2020 Update]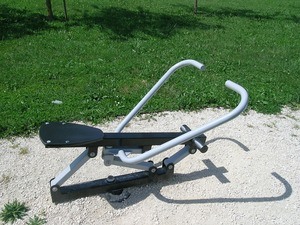 Rowing machines are perfect to give your legs, core and upper arms a great workout.
You've seen these at the gym but why not bring the gym to your home?
The gym-grade rowing machines typically cost well over $1,000. However, if you are a beginner, you don't need to pay that much.
You can get a good rowing machine for around $400.
Here is a list of best rowing machines under $500 to consider:
5 Best Rowing Machines Under $500 – 2020
Stamina 35-1405 ATS Air Rower 1405 Rowing Machine, Air Resistance, LCD Fitness Monitor, Folding and Built-in Wheels, Chrome/Blue/Black
This rower is not gym quality and you will not be able to do really challenging exercises.
However, as a personal home air rower, this machine is well worth its price tag.
It's rather compact and comfortable. Storing is pretty easy.
Though there are no high resistance levels, the available resistance is highly responsive.
There is no lag when pulling. It's also very quiet, even when using rapidly. I've never heard this machine squeal.
Also, it supports weights up to 300 pounds. It's a great buy if you are just starting to lose weight.
Kettler Home Exercise/Fitness Equipment: Favorit Rowing Machine
Setting up this rowing machine at home was really easy.
It took me an hour or so to read the instructions and do it myself. No help was necessary. The machine itself is very sturdy and very smooth.
It's surprising that this machine costs as much as it does and the smoothness is something you'd expect from a machine that'd cost a lot more.
If you have been worried about how flimsy some low-cost rowing machines are, you won't be disappointed by this.
The downside is that resistance has to be adjusted manually, and it's a bit cumbersome.
There's a lot of pushing and pulling involved because there are no notches. Other than that the machine is quite super.
Sunny Health & Fitness SF-RW5623 Air Rowing Machine Rower w/LCD Monitor
This is one of the best rowing machines under $500. It has adjustable
resistance levels from 1 to 8.
The resistance is quite significant. Not too challenging, but not too easy either. The level 1 resistance is a bit harder than what you get on most low-end machines.
The handlebars have non-slip grip protection and do not get sticky during sweaty sessions.
The seat is fully padded so there's less backside hurt. The foot pedals are quite large and are very accommodating for people with huge size 9 and up feet.
I was only disappointed with the calorie counter. The numbers are quite off.
Sale
Marcy Foldable 8-Level Magnetic Resistance Rowing Machine with Transport Wheels NS-40503RW,Grey
This rower costs significantly less than $500, but it's as sturdy as a $1,000 machine.
If you want a rower that you can practice on every day for years and years, this machine would be quite well suited.
It's reasonably priced and is easy to put together. It's also designed quite peculiarly. The silvery build is nice.
When I first started using this, it felt a bit strange. But after about two sessions I got used to it.
Resistance is adjustable so a beginner can easily improve over time. The downside is that resistance is magnetic. That means it's rather limited.
I'd say start learning to use row machines with this and then pick up a more challenging exercise to keep your strength up.
Sunny Health & Fitness SF-RW5612 Dual Function Rowing Machine Rower w/LCD Monitor
This rower really gives a full body workout.
The features on offer are quite decent. You get 8 resistance levels that are not too hard.
The lowest levels are pretty light, but the 5 and higher levels are good for moderate training.
It has a comfortable padded seat and non-slip grip handlebars. The foot pedals are generously large and highly supportive.
The tension system is magnetic. The downside is that you won't be able to train hard with a magnetic system, but it's great if you have no experience rowing.
Despite the low price, this machine is quite durable. Even teens can use it easily.
How to Buy a Good Rowing Machine with a $500 Budget
Here are some shopping tips for buying the best rowing machines under $500:
Adjust your expectations. The home use rowing machines do not offer the same resistance as commercial ones.
At best, you will only get moderate levels of resistance. This is great if you are just beginning to exercise.
If you already have considerably sized biceps, you may need to spend more on a commercial-grade machine.
If you live in an apartment or if you have small rooms in your home, buy a foldable rowing machine.
These are space saving equipment that you can store away when not in use.
Check the size of the foot pedals if you have rather large feet. The feet must be well supported for the exercise to actually work.
There are different types of budget rowing machines, mainly air rowing and magnetic pull rowing machines.
Magnetic pull rowing machines are widely available. These are great for starting to exercise.
The downside is magnetic machines offer limited resistance.
If you are already a pro at using rowing machines, a magnetic machine may not help you improve.
If you want a less noisy and very smooth-pulling machine, magnetic machines are the best.
Related Guides – The Best Cardio Machines for Weight Loss