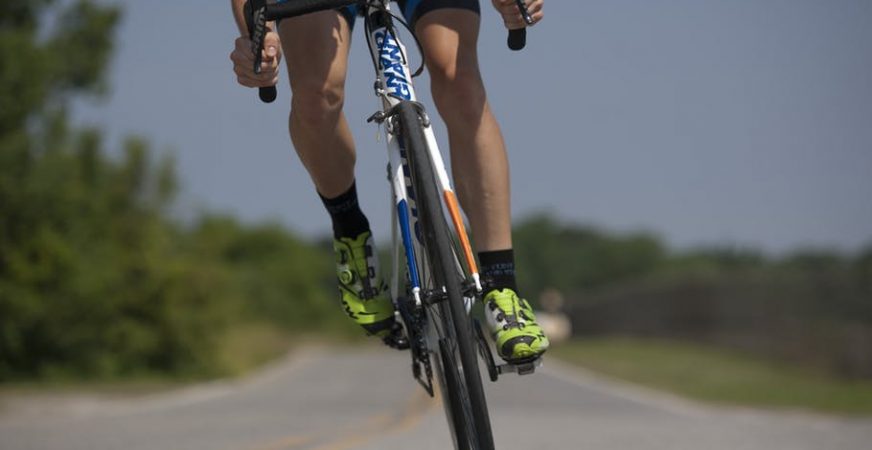 8 Best Road Bikes Under $500 [2021 Update]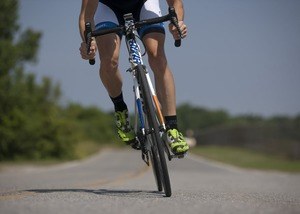 Road bikes are a time honored way of commuting on a budget.
For starters, bikes don't require expensive gas refills. Also, they are highly eco-friendly and will give your body a great workout too.
If you are buying a road bike new, you will have to spend some money.
The big-name brands like Campagnolo, Giant, Trek or Specialized cost a lot of money, sometimes well over $1,000.
If you don't have that amount of cash, don't worry. You can buy a good road bike for a price between $200 and $500.
Here is a list of best road bikes under $500 that cyclists will love:
8 Best Road Bikes Under $500 – 2023
EUROBIKE Road Bike,21 Speed Bicycle with Disc Brake,700C Wheels Road Bikes for Men or Women,49cm/54cm Frame for Adult Cycling Bicycle
This bike will definitely get you compliments (it's an absolute looker at its price point) and with the
tri-spoke wheels
this bike exudes a certain edge and something of a much more pricier note.
Of course, with the aero wheels you won't have to deal with truing the wheels, which can be a pain if you've ever had to true wheels (when your wheels aren't for true/straight).
This bike has a steel frame, and while carbon and aluminum frames offer lighter weight, this steel frame offers durability and many people like steel frames for long rides.
Some components of note are Shimano TZ30 front and rear derailleurs and Shimano A050 21 Speed shifting system.
The bike is available in a 54 cm size for folks up to 5 feet 11 inches, while the 49 cm frame is good for folks from 5 feet to 5 feet 6 inches, and the max load capacity is 330 lbs.
This bike will whisk you away quickly, and, for the costs, it'll feel that much lighter (both figuratively - and in your wallet).
No products found.
6KU Aluminum Fixed Gear Single-Speed Fixie Urban Track Bike, Shadow Black, 55cm/M
This is a top-quality bike that costs under $500. This bike gets constantly compared to Takara Kabuto, which is a good thing.
However, this model is far lighter than the Kabuto, so I like this one much better.
It's also much more visually appealing. The bike has a matte black appearance that makes it look more expensive than it actually is.
The brakes came calibrated out of the box, so that's a big pro too. The bolts and chains were properly lubricated when they came.
The brakes are great, but the brake pads are not. I strongly suggest getting the brake pads replaced, which is ridiculously cheap.
The pedals are large, something people with big feet will really appreciate.
Vilano Diverse 3.0 Performance Hybrid Road Bike 24 Speed Disc Brakes
The Diverse comes in three available sizes of 49 cm, a 53 cm, and a 57 cm frame, so if you're about 5 feet tall to about 6 feet tall this has you covered.
The tires and frame are made for tackling a variety of terrain, although we definitely wouldn't recommend mountain or rougher off-road terrain as this is not a mountain bike. The bike looks amazing with a sleek aero-look bent top tube that adds an air of modernity, sophistication and sportiness to the overall frame.
The bike has some nice Shimano componentry as well with EF 51 3 ring, 8 Speed with Integrated brake lever, which means 24 speeds, Shimano Tourney TX front and rear derailleurs, and a Shimano 8 speed cassette.
The bike's frame is made of 6061 aluminum, including the fork.
On top of this a good amount of our audience has reported that this bike has been very reliable through long rides and inclement weather.
No products found.
No products found.
No products found.
No products found.
Tips for Buying a Good Road Bike with a $500 Budget
This is what you should know when shopping for bikes with less than $500 to spare:
Always, always check the height of the bike. Most bikes listed above come in three sizes: small, medium, and large.
If you are tall, you will have to go for the large size. Read the descriptions to find out which size supports your height.
Unfortunately, bike prices tend to vary depending on the size.
If you are tall, you may have to pay a bit more for the same bike in a large size.
The bikes listed above have a max price under $500 even if the size is large.
Most budget bikes listed above have alloy frames. Carbon frames are quite popular these days, and they do tend to feel lighter. But they are more expensive in comparison.
If you have an alloy frame bike, you do have a fairly light model that is easy to speed on and carry.
If the bike has carbon parts, like the Schwinn Phocus 1600 listed above, it would make the overall weight much lighter.
Most budget bikes are intended for beginner or casual riders. If you want to be a pro biker, you can buy a beginner bike and upgrade parts as you like.
When you have out-trained the bike, you can gradually upgrade parts over the years, so you don't have to spend a lot at once on a higher-end model.
Don't buy bikes with crucial parts made from unknown brands. Crucial parts, like the brakes, must be highly reliable.
All of the above-listed models have brakes and similarly important parts made by trusted brands like Shimano.
Related Guides – 50 Outdoor Activities You Can Do Right Now