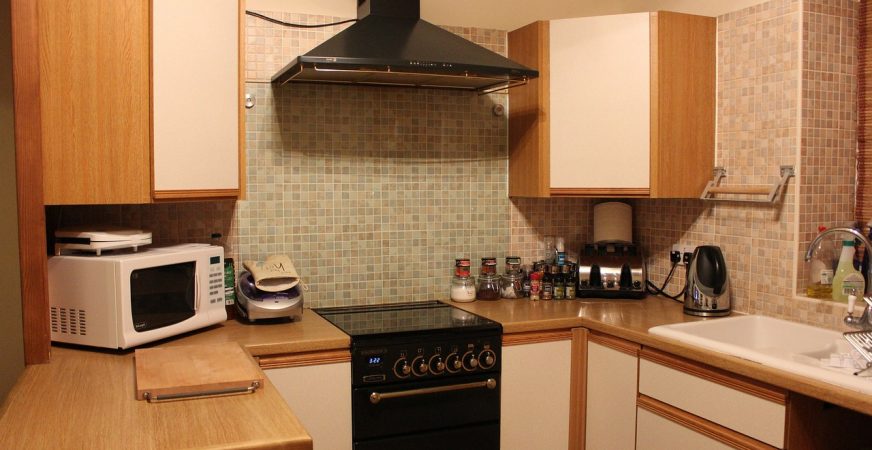 3 Best Microwaves [2021 Update]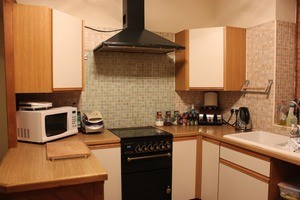 We think that you will agree with us when we say that trying to choose a microwave is incredibly frustrating.
This is mostly because there are just so many to choose from, it can be difficult to select the best microwaves out of the lot. Not to mention, all of the jargon associated with these appliances can make it difficult to understand just what you are buying.
Well, the good news is that your shopping expedition is about to get a whole lot easier!
This is because we have put together a list of microwaves that will be suitable for you, regardless of what you are looking for. On top of this, we have also included a guide that will make it a lot simpler for you to understand what to look for in a microwave.
So, without any further delay, here is your handy guide to the world of microwaves:
Top 3 Best Microwaves – 2023
Here are the top microwaves that are sure to fulfill your requirements:
1. Toshiba EM131A5C-BS Microwave Oven
Do you use your microwave to defrost or cook your food? If so, you know that just using the timer isn't always right. This is because it requires a period of trial and error for you to figure out just how long each dish takes to cook. Well, fortunately, this microwave takes the guesswork out of cooking. It comes equipped with a pre-programmed menu that allows you to cook your desired vegetables or defrost a particular meat simply with the press of a button. It even has specific buttons for popcorn and frozen pizza!
You should be able to tackle most types of foods with ease, even if you are looking to cook them right through. This model offers up 1100 watts of power and has ten power settings that you can choose from. The microwave boasts a large keypad that makes it easy to type in your preferred program without making any mistakes. Of course, due to the design of the keypad, it may take you a little while to get used to figuring out the programs and the combinations. On the plus side, this is a very durable appliance as it is made from stainless steel, ensuring that it will last you quite a while.
+Pros:
Pre-programmed cooking options
High power with 10 settings
Large keypad
Durable
-Cons:
Requires a bit of getting used to
2. Sharp ZSMC0912BS Microwave
The first thing that we noticed about this microwave was the settings panel. It is neatly arranged and ordered in a manner that is easy to understand and use. That being said, it isn't very intuitive so it might take you a little while to figure out how to program and work the microwave. It isn't too hard, though, and you will be able to have it running quite soon. With just a press of a button, you are able to heat up a variety of food items. There is also an Express option that allows you to quickly heat up food, without having to waste time going through the programs. You can also instantly start up the microwave with the 30-second increment option.
The microwave offers up 900 watts of power and you can customize these settings with up to 11 levels to choose from. This makes it a lot easier to cook or heat up food to the perfect temperature. The other advantage is that the microwave is well-built, consisting of a stainless steel finish and a scratchproof door. You can use this model for years and still have it looking as good as new. One small complaint with this Sharp microwave is that it isn't very stable. Every time you go to open the door, the entire microwave moves forward.
+Pros:
Easy-to-use settings panel
Quick use options
11 power settings to choose from
Solidly built
-Cons:
Requires a bit of practice
Not very stable
3. Panasonic NN-SN936W Microwave
If you don't want to have to wait too long for your food to cook or heat up, then you are going to be very happy with this Panasonic's performance. This is because the model provides you with up to 1250 watts of power. There are ten separate levels that you can choose from. You also don't have to wait as long for your foods to defrost because the microwave has an option to provide you with more power for this program.
Perhaps what really puts this model over the edge is that it contains an automatic sensor. This way, the appliance is able to detect various aspects of the food and adjust the power accordingly. The microwave is equipped with Inverter Technology which means that you are able to cook food evenly thanks to a steady input of power. There is even a Keep Warm function that allows you to store the food in the microwave at the right temperature until it is needed. There are only a few real complaints about this model. The first is that the door doesn't feel too sturdy when you open and close it. The other is that it takes a bit of time to figure out the controls and settings.
+Pros:
High power with lots of settings
Automatic sensor
Inverter Technology
Keep Warm function
-Cons:
Has a learning curve
Door isn't very sturdy
Things to Know When Buying a Microwave
Now it is time to figure out just what aspects of a microwave you should be looking at before making a purchase. You will find all of the information that you need to know in this section:
Different Types of Microwaves
The main way you can differentiate between microwaves is by the technology that it utilizes to cook or heat up your food. The two options are conventional microwaves and convection microwaves.
In many ways, a conventional microwave is much like a traditional oven. It has just one source of heat which means that the heat waves have to bounce around until they come into contact with the food and its container.
Convection microwaves, on the other hand, contain a fan which circulates the heat through the interior.
This ensures that the food is cooked more evenly and quickly in this type of appliance.
So, which one is better for you?
Well, this really comes down to what your requirements are for microwave cooking.
See, conventional microwaves cook and heat up food akin to steaming while convection microwaves also give you the option of crisping or browning food.
If you just want a microwave to heat up food, then a conventional model will be fine. If you want a bit more versatility though, then a convection microwave may be needed.
Now, you should know that on average, convection microwaves tend to be considerably more expensive than their conventional counterparts.
Placement of Microwave
There are individuals who categorize microwaves based on where they go in the kitchen as well. However, most people tend to gravitate towards countertop microwaves. This is because you don't need to make any special arrangements for these appliances.
However, you will also find suspended, above range, built-in or over-the-counter, and microwave drawer models. All of these require you to create specific spaces in your kitchen so that the microwave can be slotted in there.
In the end, though, it is your kitchen design that will determine the placement of the microwave. So, this is something that you should consider before considering the type of model that you should go for.
The Main Features of a Microwave
Now, let's take a look at all the elements you should look for when choosing a microwave.
Power
The power of a microwave determines just how quickly you are able to cook your food.
Typically, you will find that most microwaves fall between 700 and 1500 watts although some are considerably more powerful.
Typically, the power and the price of a microwave are positively linked. So, if you are looking for a higher wattage, you should be prepared to pay for it.
Now, another reason the power is so important is that each model gives you the opportunity to choose between various levels. As a result, you can select the power setting that is most suitable for your dish.
Cooking Time
The other thing that you should check on is just how long the microwave will allow you to cook. See, there are many models that will limit how long you can cook or heat up a dish in one go.
Usually, you can use the microwave continuously for about a half hour to an hour at a time. If you want to cook or bake for long periods of time, you should opt for a model that allows you to do that.
Quick Settings
If you only want to use your microwave for the most basic of tasks, then you probably don't want to mess around with various functions. Well, then you should look for models that allow you to increase or decrease the heating time by thirty or sixty-second intervals.
With this function, you will get to select precisely how long you want to heat up a particular dish or beverage for.
Shortcuts
If you do use your microwave for cooking and baking, then you should consider a model that provides you with shortcut settings. These will allow you to opt for a power and heat range that is suitable for the dish that you are cooking.
Typically, you will find such settings with labels like popcorn, pizza, chicken, fish, potatoes, etc. This can save you time trying to figure out how various programs on your microwave work.
Defrost Function
Like a lot of people, you probably use your microwave to defrost meat and vegetables. This is why it is important to pay attention to this particular function.
If you thaw out your food quite often, you may want to consider a model with plenty of customization options. This should give you the choice of defrosting the food by weight, time, etc.
Things to Look for When Buying a Microwave
Here are some of the additional features that you should keep an eye out for:
Sensor: if you want to ensure that your food is cooked to perfection rather being under or overcooked, then you should look for microwaves with sensors. These will adjust the settings according to the type of food that is cooking, ensuring just the right amount of power.
Child Lock: if you have kids in the house, the last thing that you need is for them to be playing around with the microwave. A child lock acts as a lockout function, ensuring that they will not be able to hurt themselves.
Inverter Technology: microwaves that boast inverter technology ensure that the food is cooked more evenly. This is because they are able to adjust the temperature settings to ensure that the food is being treated to a very specific level at all times.
Conclusion
To sum things up, the main things that you will need to look for in a microwave are power, cooking time, quick and easy settings, and the defrost function.
If you are looking for a simplistic and cheap option, then you will find that the Daewoo KOR-7LREM Retro Microwave is your best bet. On the other hand, if you want something that boasts power and quality, you will find that the Panasonic NN-SN936W Countertop Microwave is just right for you.
For those that want a smarter, more modern option, the Toshiba EM131A5C-BS Microwave Oven is top-notch. If you would prefer something that is a little easier to use, then consider the hOmeLabs microwave.
When trying to determine which of these microwaves to get, just remember to focus on the model that is the right fit for you. Now, you are more than ready to find your perfect microwave.