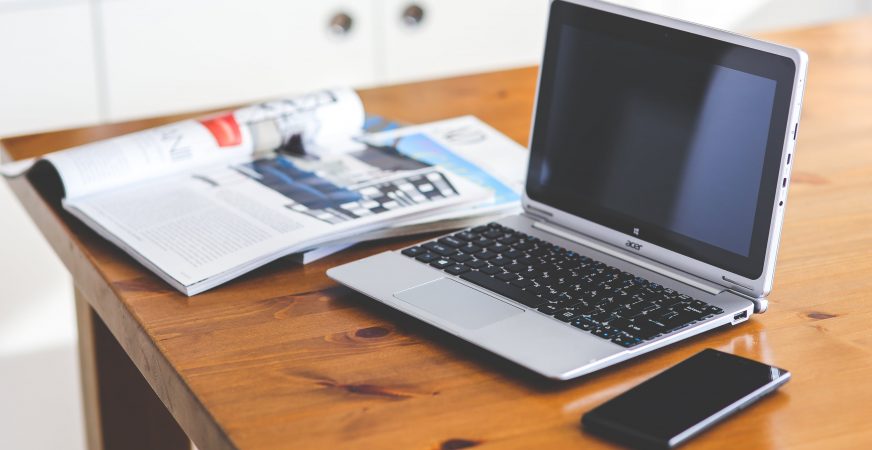 The Best Laptops Under $1000 (That Deliver Serious Performance) – [2020 Update]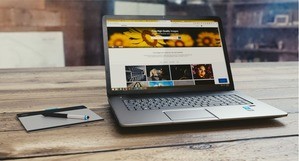 Despite all the advances on smartphones and tablets there's absolutely a place for laptops. While there is no doubting that smartphones and tablets are very portable and well suited to casual activities, such as online searches and shopping or watching videos, laptops are better when it comes to productivity due to much more powerful hardware and robust, feature-rich software, such as the Microsoft Office Suite.
If you're looking to buy a new laptop, make sure you get one that can last several years.
Laptops are generally known to last about 5 years. However, with good care, a laptop can last up a decade.
Look at the big picture and the road map of things you envision using your laptop several years down the road since it can also be a pain to perform research all over again and transferring any necessary files from your old laptop to your new laptop, so purchasing the best laptop you can will save you quite a bit of time and effort down the road.
Some of the best laptops are priced under $1,000 (in $USD conversion). Laptops that cost more than that are frequently gaming laptops, high-end, or specialties like Apple MacBooks.
If you are currently shopping for a new laptop, here is a list of best laptops under $1,000:
5 Best Laptops Under $1,000 – 2023
With a new touch screen and sleek design that contains the 10th generation Intel i7 processor – this computer delivers some serious specs and, therefore, performance.
A quick summary is a nice list of spec headlined by the Intel Core i7-1065G7 Processor @ 1.30GHz (up to 3.90 GHz), with 4 cores (8 threads), a display of 15.6″ diagonal HD SVA BrightView micro-edge WLED-back lighting (resolution of 1366 x 768), 16 GB 2666MHz DDR4 RAM, 512 GB Solid State Drive (PCI-e), and Windows 10 Home OS. The laptop weights 3.75 lbs and has a mixed use battery life of 11 hours.
It's definitely a value at under $1,000. You'll typically find specs and design at this level for considerably more money.
This laptop should more than provide you with ability to heavily multi-task, do some serious gaming, and other intensive work that requires processing power. Simply put: great bang for the buck.
+Pros:
Sleek design
Touchscreen
Processing power
Great value for the money
-Cons:
Keyboard doesn't have back light functionality
Powered  by an 8th Generation Intel Core i7 8565U Processor (up to 4.6GHz), a 14 inches HD (1920 x 1080) Widescreen LED backlit multi-touch convertible display, and 16 GB DDR4 RAM memory this laptop is serious contender for your hard-earned money.
Its shortcomings lie in its relatively less than stellar exterior design (plastic looking) and the battery performance with many experiencing 7-8 hours of life on a full battery charge, although Acer publishes closer to 12 hours of life.
As a side note, the audio on the Acer also shined with its two front-facing speakers providing powerful, high-definition audio with very little, if any, distortion. Overall, another tremendous bang for the buck value of a laptop.
+Pros:
Powerful performance
Responsive keyboard and touchpad
-Cons:
Design
Battery life could be a bit better
A strong 15.6-inch gaming laptop with NVIDIA GeForce GTX 1050 Ti 4GB graphics with an 8th gen Intel Core i5 8300H processor (Quad-Core, 8 MB Cache, up to 4.0GHz w/Turbo Boost) and 8GB DDR4 RAM in a very unpretentious, straight to the point type design.
As a gaming-centric laptop, it's heavier at over 6 lbs, however, it's very solidly built, suited for gaming and battery life.
+Pros:
Strong gaming performance
Battery life
-Cons:
Design may be bland to some
Weighty for the non-gamers
A relatively rugged frame, fantastic display (13.5 inch, 2256 x 1504 resolution) with considerable performance (8th Generation Intel Core i5 8250U Processor 1.6GHz with up to 3.4GHz boost), 8 GB RAM, this 2 in 1 convertible laptop delivers value for when you need standard computing, moments teaching and playing with your kid, or for note taking (with the stylus).
As mentioned, one of the highlights of the Acer Chromebook is it's display, which features Gorilla Glass and a fantastic 2256 x 1504 resolution, which renders crisp and bright from even wide viewing angles.
Something you should consider, though, is that this laptop utilizes a Chrome operating system, which may take some getting used to, if you're, say, more familiar with a Windows-type environment.
+Pros:
Great looking design and build
Outstanding display
Apple is pretty well known for their design and the Apple MacBook Air is no exception (although it seems as if this design has been around forever, doesn't it?). With a 13.3-inch LED-backlit widescreen display (1440 x 900 resolution) the colors will look vibrant and brightness should never be a problem.
Processing-wise the MacBook Air contains a 1.8 GHz dual-core Intel Core i5 (up to 2.9 GHz boost), with 3MB shared L3 cache, and 8 GB memory.
If you have ever typed on a MacBook Air, then you have found that it is pleasant, smooth, and more effortless. The battery, in general, is also a highlight, lasting more than 10-11 hours on mixed general use.
Overall, it's an solid, reliable performer that also has good resale value, should you ever consider parting ways with it down the line.
+Pros:
Design and build
Battery life
Keyboard is smooth
-Cons:
Performance is about average for this price point
Tips for Buying a Good Laptop with a $1000 Budget
When you are on the lookout for a good laptop under $1000, be mindful of the following tips:
Check the specs over and over.
Be careful of gimmicks that run up the price. Some average laptops come with gimmicks like a touchscreen or a special keyboard feature. These usually don't have anything to do with performance. Unless you are really looking for that special keyboard feature, don't bother overspending for gimmicks.
Buy a laptop with SSD drives. These are faster than traditional hard drives and are better at multitasking.
About 8GB of RAM is sufficient for the average laptop. But higher the RAM, the faster your computer will be. If you are willing to spend close to $1000 for your laptop, you should get at least 16 GB of RAM.
Don't fret too much over the OS. If you don't like Windows 10, you can always format the hard drive and install the OS you want.