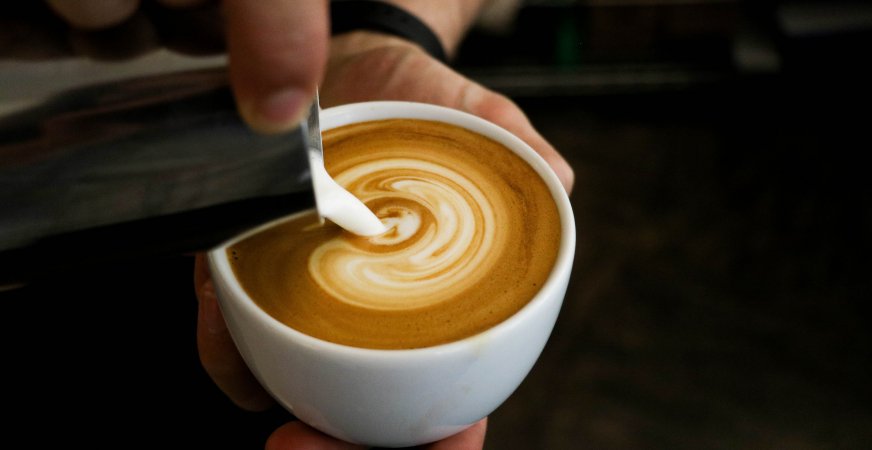 5 Best Instant Coffee Brands [2021 Update]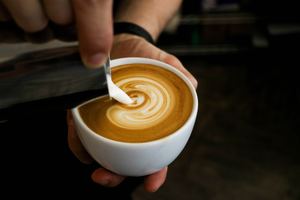 This is probably your typical workday morning:
You wake up cranky anticipating a grueling day, so you need your coffee and you need it now.
Thankfully, the solution is already here:
Instant coffee that dissolves in hot water in a matter of seconds.
There are dozens of instant coffee brands you can find in supermarkets these days. You may wonder if there's a difference between all these.
Taste-wise, there is. Here is a list of the best instant coffee brands you can buy on the cheap:
Top 5 Best Instant Coffee Brands – 2023
1. Nescafe Clasico Instant Coffee
There may be hundreds of instant coffee brands worldwide, but nothing beats the classic Nescafe. It's hands down the brand that made instant coffee world-famous.
Unlike real coffee, instant coffee is an acquired taste. But chances are that you are already used to the taste of Nescafe.
Nescafe instant coffee is really cheap. The powdered concoction comes in 7 oz. jars that can last quite long on the shelves.
Preparation is completely hassle-free. Add as many teaspoons as you like to hot water and dissolve. You will have a cup of coffee in less than a minute.
And the kick?
Nescafe instant coffee contains 57 to 65 mg of caffeine per serving. That's a considerable amount of kick.
For comparison, a cup of brewed coffee contains about 133 mg of caffeine. The average instant coffee cup contains caffeine ranging from 27 to 173 mg.
Nescafe is an excellent alternative to brewed coffee that delivers a reliable caffeine jolt without overwhelming the senses.
What's more?
Nescafe is made from 100 percent coffee beans. You won't find any artificial coffee substitutes in this.
Once the power is finished, you can keep the lovely glass jar too.
The only downside to Nescafe is its taste. Some love it but others hate it.
The coffee has a very distinct bold flavor that doesn't necessarily resemble the taste of brewed coffee. If you want natural-tasting coffee, then Nescafe won't be for you.
+Pros:
Affordable
Comes in a reusable jar
Made from 100 percent real coffee
Iconic brand
Distinct taste
-Cons:
Taste is not for everyone
2. Mount Hagen Organic Freeze Dried Instant Coffee
If you've had it with Nescafe, the next best instant coffee is this organic brand.
Unlike Nescafe that sources its coffee from South America, Mount Hagen coffee is made from 100% highland Arabica coffee beans.
The taste is, of course, quite different from Nescafe instant. A jar of Mount Hagen would make up to 60 cups of instant coffee.
Preparation is just as easy as with Nescafe. There's no need to brew or strain the coffee. Just add a teaspoon or two of the powder into hot or cold water.
What makes this instant coffee brand unique?
It's actually made from organic coffee beans. This coffee comes from plantations that use zero chemicals such as insecticides or fertilizer.
Plus:
The coffee brand is kosher certified.
Mount Hagen coffee is very aromatic and delivers robust tastes. The flavor is fruity with the acidity well balanced.
You can certainly enjoy a taste close to brewed coffee without all the preparation it takes to actually brew coffee.
The downside is that this coffee can be quite expensive depending on where you live. Prices can vary in different countries because the brand is exported from Germany.
+Pros:
Organic, fair trade
Great natural taste
Kosher certified
Made from highland Arabica beans
Dissolves quickly in cold water
3. Douwe Egberts Pure Gold Instant Coffee
Douwe Egberts instant coffee comes in a charming, reusable jar. But that's hardly what makes this coffee great.
This instant coffee stands out thanks to:
It's excellent taste. Douwe Egberts tastes very robust and strong, comparable to the expensive Starbucks brewing coffee.
Unlike Mount Hagen mentioned above, Douwe Egberts medium roast offers a darker taste. However, it's finely balanced between strong and weak.
This instant coffee is really smooth overall. It might not be for those who love downing espresso shots, but it's definitely great for regular coffee drinkers.
This coffee is also more stimulating because of the dark blend. There's a strong kick you can definitely feel in the morning.
The flavorful taste is paired with a soothing aroma. The kitchen would smell as if you were brewing coffee beans.
Preparation is really easy. The powder dissolves quickly in hot water (but not in cold water, sadly).
The cherry on top?
The price is really affordable, despite the rich flavor and the lovey jar this coffee comes in.
+Pros:
Excellent smooth flavor
Aromatic
High-value container
Good value product
Strong caffeine kick
-Cons:
Not for dark roast lovers
Doesn't dissolve as well in cold water
4. Folgers Instant Coffee Crystals
Consumers love to call Folgers the Nescafe of America. The brand is roasted and made in New Orleans from beans grown in the American South.
The biggest perk:
Folgers is very easy to prepare. Drinkers can just add hot or tepid water and the coffee crystals just dissolve themselves.
It's great for taking on camping trips because of the ease of preparations. The jar is conveniently designed with an easy-to-open flip top. The lid seals shut.
In addition to just drinking Folgers, the powder can be used in recipes as well. You can make a homemade latte or coffee-choco fudge with the powder.
And the taste:
Folgers has a sharp, bitter taste easily identifiable as coffee. However, it's not aromatic or particularly robust.
The lack of aroma is due to how the coffee is processed into crystals. The powder completely dissolves in water without leaving any residue behind.
That means no aroma to bask your face in the morning. On the plus side, nothing gets stuck to the bottom of the cup.
Not everyone will love the taste, however. But this coffee is as good as any to wake you up in the morning.
+Pros:
Crystals that dissolve easily
No residue left behind
Great for travelling with
Convenient container with flip-open lid
Dissolves quickly even in cold water
Can be used for recipes
Affordable
-Cons:
Taste may require getting used to
No aroma
5. Starbucks VIA Ready Brew Coffee
This is Starbucks's own version of instant coffee. The instant micro-ground powder is made from the brand's well-known Colombia coffee.
So the ultimate question is, does this instant coffee taste just like the famous Starbucks brewed coffee?
It isn't exactly the same, but the taste comes very close. The strong but smooth hints of the brand's original flavor are definitely present in this coffee.
Some enthusiasts say that this instant blend has a walnut flavor. But such subtle tastes are not noticeable by everyone.
However:
Don't set your expectations too high that this would taste the same as actual coffee. The brewing brings out some flavors that do get lost in the instant grounding process.
On the other hand:
This coffee is really easy to make. You only need to add the required amount of hot water and stir.
The package includes coffee in small sachets. So measuring isn't necessary as the coffee is already portioned.
The sachets are quite convenient to carry in a handbag or a pocket.
One major downside:
The price. In true Starbucks style, this coffee package is quite expensive compared to other famous instant blends.
+Pros:
Largely retains the iconic Starbucks taste
Instantly dissolves in hot water
Comes in portable sachets
-Cons:
Expensive
Doesn't dissolve in cold water
Things to Know When Buying [Instant Coffee]
One of the toughest decisions to make when buying instant coffee is how to choose the right taste. That and many other tips for buying instant coffee are presented below:
Different Types of [Instant Coffee]
Consider these categories when buying instant coffee:
Organic
Most instant coffee blends are made from commercial coffee beans. But if you like, you can consider organic versions of coffee.
Organic coffee is made without the use of fossil fuel fertilizer or chemicals. As a result, this type of coffee is much less harmful to the environment and your health.
Make sure an instant coffee blend is certified organic by a reputable agency like the USDA, however. Don't simply trust organic labels slapped onto instant coffee jars.
Crystal or Ground
Instant coffees can vary on how well-ground the coffee powder is. Most instant blends have the beans ground to a very fine powder that barely leaves a residue.
Some brands may advertise "crystal" or non-standard versions of instant coffee. This largely means the same thing.
But some crystal versions of instant coffee may dissolve without leaving a residue at the bottom.
Coffee Type
Instant coffee blends can differ depending on where the coffee beans are sourced from. This largely depends on the brand.
For example, Nescafe instant blend is made from coffee beans from Latin America. Coffee beans may come from Arabia or Asia as well.
The taste of the blend will differ depending on the type of bean used. The overall taste, though, tends to be unique to the brand rather than the variety of coffee.
The Main Features of [Instant Coffee]
What should you look for when buying any brand of instant coffee?
Read below to find out:
Taste
Obviously, the most important factor when choosing instant coffee would be the taste. This is something that differs between brands.
It's very difficult to tell the taste of an instant blend without actually having sipped even a bit of the final product.
Some tastes are well-known. The taste of Nescafe instant coffee is known all over the world.
As for other brands, you will have to trust the reviews. You won't know how well an instant coffee product will taste until you have tried it.
Solubility
The defining feature of instant coffee is how easy it is to make compared to the traditional brewed coffee. How "instant" one of these blends will be is determined by how quickly the coffee powder dissolves.
Some instant blends dissolve in both hot, warm, or cold, tepid water. But others only mix well with hot water.
The brand should provide instructions on how best to prepare the instant coffee.
Busy people would prefer instant coffee that dissolves well regardless of the temperature of the water. Classic coffee lovers would most likely want the hot water soluble blends.
Caffeine Content
The caffeine content per serving states how strong the coffee is and how likely it would be to make you feel energized.
Some instant coffee brands advertise the caffeine content on the jar. If not, visit the company official website for answers.
Price
Nearly all instant coffee blends are much cheaper compared to brewed coffee. You won't have to spend much on a product that comes in a reusable jar.
There are certainly exceptions to the rule:
Popular brands like Starbucks may offer pricier instant coffee blends.
Things to Look for When Buying [Instant Coffee]
Here are some useful tips that will help you choose the right product:
Take care to distinguish between decaf and regular versions of the branded instant coffee. Sometimes the packaging for decaf may look the same, making it difficult for buyers to tell the difference.
Don't worry too much about the variety of coffee bean. The taste isn't dependent on it entirely.
Consider the jar when you buy coffee. If the container is sealable and easy to use, then you will naturally get more value for money.
You don't have to stick to the instructions to make your own perfect cup of instant coffee. Altering the amount of water and coffee powder is necessary to get the right taste.
Conclusion
Instant coffee is a lifesaver in the mornings. You have a wide selection, given that there are dozens of instant coffee brands.
When buying, pay attention to price versus value. Ask yourself if the quality of the blend is reflected in price point.