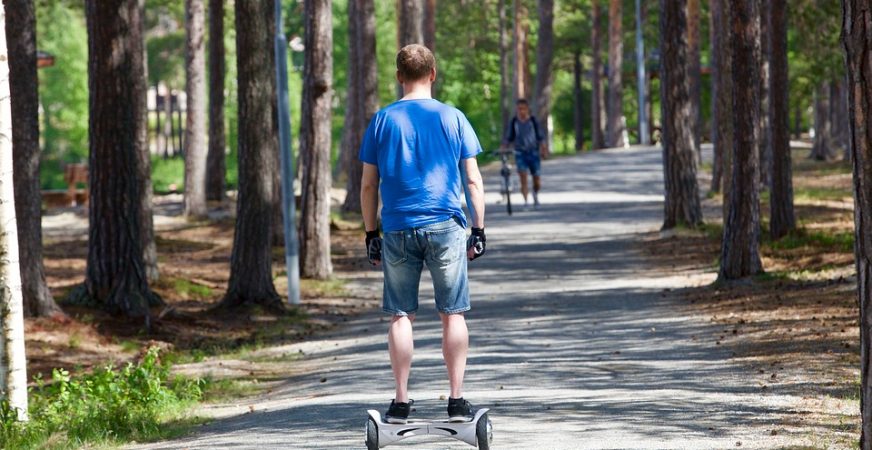 3 Best Hoverboards Under $200 (Who Needs Walking, Right?) [2018 Update]
When your own two feet simply will not do, you are going to need a hoverboard to get you places.
This futuristic and fun mode of transportation has exploded on the market. It is quite common to see kids and adults zooming around on them.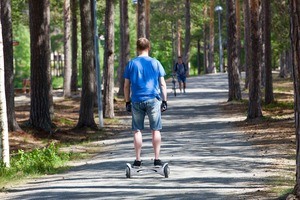 Now, most hoverboards aren't outrageously pricey but can't still cost a considerable amount.
Still, we have managed to find the best hoverboard here.
It should be noted that the balance and speeds on the cheaper models may not be as top-notch as their more expensive counterparts.
These are your options for the best hoverboards under $200:
Top 3 Best Hoverboards Under $200 – 2018
What makes the Megawheels stand out – and ultimately make it the best hoverboard under $200 – is how durable it is.
The case alone is both anti-impact and anti-splashing which means that you can expect a machine that is going to last even if it is used on a regular basis.
Of course, one of the most important things to consider with any hoverboard is how safe it is and this model passes its safety check with flying colors.
First and foremost, it has received the UL 2272 certification so you can be assured that the battery is completely secure.
It is fire resistant and explosion resistant. It also has been designed to withstand overheating and overcharging and is completely safe to have in your home.
On top of this, the pedals as well as the tires have excellent grip and are anti-grip.
The speed output with this hoverboard is quite decent – 7.5 mi/h (12 km/h) which isn't too surprising considering that each of its motor has a power of 250W.
Once fully charged, you should be able to ride this hoverboard for around three hours, allowing you to cover a distance of about 6-10 miles (10-15 km).
There aren't really any complaints to be made about the Megawheels hoverboard. Of course, while reliable, it is very basic and doesn't have any additional features.
+Pros:
UL 2272 Certification
Durable
Can cover long distances
2.
No products found.
No products found.
This hoverboard can certainly be considered one of the top hoverboards under $200.
First off, it is an UL 2272 certified hoverboard which means that the battery pack has been deemed safe after undergoing rigorous testing.
Also, the hoverboard is constructed from anti-fire plastic, which is an additional safety measure.
For this price point, you actually get a considerable number of features with this hoverboard.
There are built-in Bluetooth speakers that you can sync with your phone or other compatible device.
There are also flashing lights for additional aesthetic appeal.
The hoverboard is powered by two 200W motors, which allows this device to get up to about 8.7 mi/h (14 km/h). It is self-balancing and can carry a load up to a 220 lb (100 kg).
The machine itself weighs a little over 24.3 lb (11 kg). The battery can be revived in a relatively short time and you can be back on the hoverboard in no more than three hours.
The only real issue with this hoverboard is that the outer covering isn't overly strong or durable.
Therefore, if you are not careful while riding in it, you may find scratches and dings in the plastic.
+Pros:
UL certified battery
Self-balancing
Bluetooth features
-Cons:
Average strength of exterior components
No products found.
The Otto hoverboard is a very basic model. Nonetheless, all of its features are well-designed and the scooter, overall, is of good quality.
There is a dual motor on this hoverboard with an output of 350W. This amounts to a top speed of about 6 mi/h (9.6 km/h).
The device is also capable of travelling up mild slopes that are no more than 15°.
Riders have to be a minimum of 44 lb (20 kg) to ride the Otto hoverboard. However, the board can take a maximum load of up to 225 lb (102 kg).
You can travel up anywhere from 5.6 mi to 8.7 mi (9 km to 14 km) when the battery is fully charged.
This distance can increase or decrease depending on the rider's weight, the speed at which you are travelling, and how smooth or bumpy the terrain is.
The battery on this hoverboard can take about two or three hours to charge.
What we really liked about this hoverboard was that it has plenty of safety features.
Of course, it passed UL 2272 inspection to determine that there was no chance of it catching fire.
Also, when you try to go too fast, the hoverboard adjusts the speed so that you are always travelling within the safe range.
We have yet to find any problems relating to this hoverboard.
+Pros:
Can go up slight inclines
Reasonable top speed
Lots of safety features
Tips for Choosing a Hoverboard Under $200
While hoverboards were initially quite pricey, there is actually a considerable selection to choose from now, even in the budget range.
However, if you are looking for a hoverboard under $200, there are certain things that you should pay attention to:
First and foremost, you should be concerned about your safety. This means that the hoverboard should have passed all of its safety inspections.
In the United States, in particular, hoverboards must have received a safety certification UL 2272. This assures you that the hoverboard is not a fire hazard.
Hoverboards are all equipped with motors capable of producing a varying amount of power. It is largely up to you, the buyer, to decide what this power should be.
This can be determined by looking at the top speed that a hoverboard can achieve within a certain period of time.
Last but not least, you should consider the battery on the hoverboard. Just how long will you be able to use it once it has been fully charged?
Furthermore, how long will the battery take to recharge? It is a good idea to look for hoverboards that have a battery indicator so that you are aware of how much charge is left.
These are the top hoverboards under $200. They will allow you to experience the thrill of a hoverboard without having to break the bank.
Related Guides: 11 Personal Accessories You Didn't Know You Needed