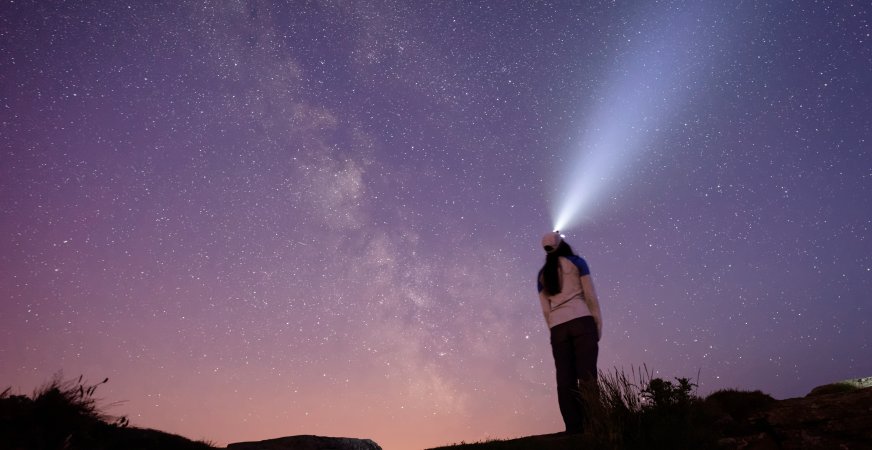 5 Best Headlamps [2021 Update]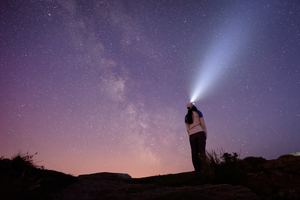 If you are looking for the very best headlamp for the money and value, then we believe the below reviews will help in your purchasing decision.
We can all agree that a headlamp is one of the handiest gadgets a modern outdoorsy person can own. They also have great utility in being used around the home to fix things or when you're working on your car in a dimly lit garage. That said, a good headlamp can be tricky to find.
The two most crucial aspects of buying one of these:
Brightness and battery power.
The hands-free illumination should be balanced out with the ability to maintain the light for a long time. A headlamp with a shoddy battery or low light is simply not worth the price.
With that in mind, here is a very useful list of the best headlamps you can find in the market right now:
Top 5 Best Headlamps – 2023
1.

No products found.
No products found.
With a great battery life of up to 90 hours, a very bright, white light and a design-style that ages well at a great price – this Vont headlamp is an absolute great value.
And… it comes in a 2-pack! Once you start using a headlamp for not just the outdoors, but to fix things around the house, you'll see the value in having a 'spare' headlamp lying around.
Functionally, the Vont Spark headlamp has 7-light modes that you can toggle through by pressing a single button – low, medium, high and strobe light (for the main white light) and low, S.O.S, and strobe light (for the side lights, which illuminate in red).
The headlamp has a useful tilt feature (up to 45 degree tilt), which can come in handy when your head is positioned in a tight spot and you need a specific light angle.
The Vont Spark is also IPX5 water-resistant, which means it's rated to be able to resist a sustained, low-pressure water jet spray.
Since this is a single-strap design, it should be noted that if you plan on jogging or running with this headlamp you may have some slippage that happens because it does not possess a 2-point head strap (e.g. a top strap that lays directly right over the top of your head). That said, an additional strap over the top of your head and hair can feel uncomfortable and not be what you desire in most use case scenarios.
Additionally, the Vont Spark requires 3 AAA batteries, has a 200 lumens light output and weighs just 1.5 ounces (45.5 grams).
And lastly, it should be noted that Vont currently offers a lifetime warranty. Vont states that if you are unsatisfied with the product that you'll be able to return for a refund.
Pros:
Bright light
Great value for the money
Easy to use and adjust head strap
Lifetime warranty
Cons:
While easy to use, better instructions could be helpful
If you are an explorer or enjoy outdoor activities at night, then you are going to need a lot of light. This is exactly what this headlamp offers.
With this, you get to enjoy CREE-3W LED technology which translates to a beam that allows you to see up to 50m in front of you.
In case you want to make sure that your eyes adjust to the darkness properly, then there is a red light option available to you.
There is even an SOS mode that you can use in an emergency situation, making it the perfect tool for any outdoor adventure.
The battery-saving setting ensures that you will be able to make your batteries last for longer, especially when you are camping.
You can be quite sure that this headlamp is more than capable of withstanding any type of activity. Made from high-quality materials, this lamp is both cold and impact resistant.
What's more, it even has an IPX-5 rating. If you do get stuck to a bit of a drizzle while you are out, you will not have to worry about your headlamp.
At 3.2 ounces, this headlamp is the perfect balance between hardy and lightweight. It is also quite comfortable to wear.
The only minor inconvenience with this headlamp is that the band keeps loosening and needs to be readjusted rather frequently.
Pros:
Bright light
Various useful modes
Durable
Lightweight and comfortable
Cons:
Band requires constant readjusting
3.

No products found.
No products found.
If you need the path or area in front of you illuminated incredibly well, then you should be using this headlamp. For one thing, it relies on the power of 6 LED lights.
These, combined, help to illuminate a greater distance ahead of you, allowing you to know exactly where you are stepping at all times.
The perks don't end here, though. The headlamp also has 8 lighting modes, including two options for the red light.
There is an SOS strobe mode that allows you to signal whenever you are in trouble, making this is a rather necessary piece of gear to keep with you at all times.
As a result, this headlamp can be used in virtually any dark environment, regardless of what you are doing.
This is especially true because this is a durable headlamp with an IPX-4 rating that allows it to withstand splashing.
The rechargeable batteries make it easy to use the headlamps over and over again while saving money at the same time.
The lamp can be swiveled and adjusted at a 90-degree angle. This is especially useful if you are need to focus your light or are trying to complete a project in dark conditions.
It should be noted that this headlamp is quite large and chunky, considering how powerful it is. As such, it may be quite heavy for some individuals as well.
Pros:
Bright beam
Different modes to select from
Easily adjust
Hardy
Rechargeable batteries
4.

No products found.
There were two things we liked about this headlamp right away:
The weight and the wearable modes.
This headlamp can be worn on the head with a strap or can be clipped on to a hat or similar headgear.
It's also amazingly lightweight. It also has some weatherproof ability.
The Streamlight is IPX4 waterproof. We managed to use the Streamlight in light rain and snow without damaging it.
The headlamp has a Lithium Polymer rechargeable battery inside. There's no need to change batteries.
The battery has a capacity of 450 mAh. It's decent enough to last up to 2.5 hours.
A USB rechargeable code comes with the device. A snap-in hat clip is also included.
The brightness:
The headlamp can provide about 180 lumens of light.
The beam is widespread, but it's not that powerful. We liked the fact that the diffused light is even and creates less shadow.
Users can either beam the light or use diffused light. While lumen count is worth the price, it's simply not powerful for activities like spelunking.
The body of the headlamp is very sturdily built. The polycarbonate casing and lens are impact resistant.
Pros:
IPX4 waterproof
Impact-resistant body
Decent battery life
Clip-on mode
Ultra lightweight
Whether you are going camping or doing outdoor work, you can virtually guarantee that your gear is going to get banged around.
If this happens with this headlamp, though, there isn't much to worry about. The light has been designed to withstand cold, heat, and even being dropped onto the floor.
What's more, it even has an IPX5 rating that keeps it protected from splashing or spraying.
Since it is rechargeable, you don't have to worry about wasting money on a huge stock of batteries, either.
Of course, the most important feature on this headlamp is the brightness. With 160 lumens and the choice between white and red light, you will be covered for virtually every environment.
There is also the fact that there are 5 spotlight modes to select from and the light can be tilted in a 60-degree angle. This makes the headlamp quite versatile.
Yet another perk of the headlamp is that it is incredibly comfortable to wear. Weighing in at 2.4 ounces, this headlamp is certainly lightweight.
Furthermore, it also boasts an ergonomic design and is adjustable for added comfort. So, whether you are working, exercising, or simply exploring, you will barely even notice that you are wearing this headlamp.
The only real downside with this headlamp is the fact that the batteries can't be removed. So, if they fail, there is a good chance that you will have to get a whole new headlamp.
Pros:
Great illumination features
Comfortable
Rechargeable batteries
Durable
Cons:
Batteries can't be replaced
Things to Know When Buying a [Headlamp]
Buying a headlamp needs a bit more work than you may have expected. Here is a helpful guide that will allow you to choose the best product:
Different Types of [Headlamps]
Headlamps don't necessarily come in many different types. But here are some categories to be aware of when buying:
Rechargeable or Battery Powered
Headlamps are either powered by AA or AAA batteries or have a rechargeable battery.
A few have both modes of power.
You will have to buy your own batteries for battery-powered headlamps. Using such a headlamp is not different from using a battery-powered flashlight.
Headlamps with rechargeable batteries are like phones. The battery capacity can differ, and thus the longevity of the headlamp.
Typically, you can expect a rechargeable headlamp battery to last around 3 hours.
Clip-on or Strapped
Headlamps can differ depending on how it can be worn.
Some headlamps are clip-on. You can clip the lamp on to a hat or a jacket.
Most, however, have a strap to be worn around the head.
The Main Features of a [Headlamp]
Here are the most important specs you need to consider when buying a headlamp:
Brightness
This is possibly the most important feature you need to pay attention to. The brightness of a headlamp is determined by the lumen count.
The more lumens the headlamp has, the brighter it will be. But it can be tough to decide how many lumens you will need.
Most headlamps have a lumen count between 150 and 300. The so-called "ultra bright" headlamps can have lumen counts in the thousands.
Here's a short explanation of how bright lumen counts can be:
Up to 150 lumens—Bright enough to use around the house or in closed spaces. But not bright enough for navigation.
Between 200-300 lumens—This is a decent level of brightness for navigation. Suitable for short jogs, hiking, or camping.
Over 1,000 lumens—These headlamps are very bright. These are great for serious visibility such as what you might need for spelunking.
Be aware that lumen count refers to the maximum amount of visible light. While it's a reliable way to tell how bright a lamp can be, it doesn't necessarily mean the lamp can generate any given number of lumens exactly.
That's why it's important to consider the beam type and distance as well, without just relying on the lumens.
Distance
Depending on the size of the headlamp, it will only exert light into a certain distance.
When buying a headlamp, look for how far the beam can reach. It will give you a good idea whether the headlamp is suitable for navigation and certain activities like hiking.
Power Modes
Headlamps come in a range of power modes. Meaning, the power modes determine how the light reaches any given area.
Most headlamps have a spot beam, which is a beam like a flashlight generated. Beam strength and distance are important for navigation.
When you want to light up a general area, then you need diffused light. Some headlamps have this as a mode.
Other lighting modes include strobing and "night vision." The red night vision lights can lower the brightness of a headlamp so people in a group are not blinded by each other's lamps.
If you need a particular power mode, do look for it in the specs section for the headlamp.
Battery Option
You should decide whether you want a headlamp with a rechargeable battery or input battery.
You don't have to change the batteries with a rechargeable headlamp. But you will have to rely on the battery capacity.
Some rechargeable headlamps could come with weighty battery packs. These are uncomfortable to wear.
On the other hand, if you choose a headlamp with AA or AAA batteries, you will always have to carry extra batteries.
It's up to you to decide which mode is most suitable for your needs.
Battery Capacity
When buying a headlamp, especially a rechargeable one, be careful of the battery capacity.
The battery capacity will be given in an "mAh" number. A decent battery would have over 400 mAh.
A 400mAh battery can last up to 2 hours maximum. Battery power would depend on how bright the headlamps are when you use.
Don't forget to pay attention to battery capacity when buying rechargeable headlamps. It's like buying a phone in this regard.
Weight
Headlamps are worn on the head most of the time. Therefore, you might want to consider how heavy a product is.
A lightweight headlamp is naturally more comfortable to wear, naturally. Therefore, look at the weight specs before buying.
Keep in mind that the strap also plays a role in how comfortable a headlamp is to wear.
Waterproof
You probably don't want your headlamp to go off if it touches a bit of sweat or a droplet of water.
Buy a waterproof headlamp, especially if you plan to go spelunking.
Don't judge a headlamp by the "waterproof" labeling. Also look at the waterproof rating, which would be given in an IPX format.
The rating determines whether your headlamp can actually be submerged in water or whether it can survive some rain.
Things to Look for When Buying a [Headlamp]
Follow these tips when buying:
Don't judge the power of the headlamp on brightness alone. Look at other factors such as power modes, distance, and durability as well.
See if a guarantee is provided. You can return the headlamp if it's inherently faulty even after the refund time expires.
Be wary of the states battery life. It can greatly vary depending on the power mode your headlamp is on.
If you are looking for a headlamp for nighttime running, consider a running headlamp. At least, make sure the headlamp you purchase can reach a decent distance.
Look at additional perks the gadget may offer, such as glow-in-the-dark options.
Conclusion
A great headlamp isn't necessarily expensive. You can find very bright products at affordable prices.
If you want a really good headlamp, look beyond just the price and the brightness. Our reviews will help you in this regard.
Consider your needs first, and then you will be able to choose the best headlamp.