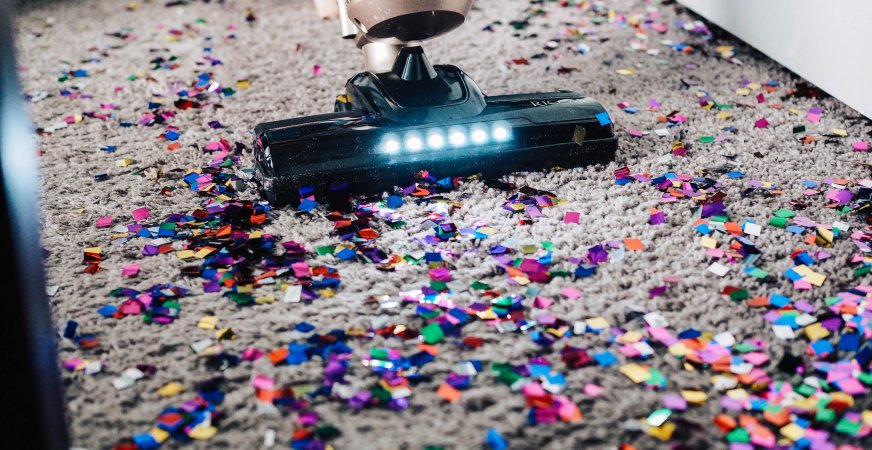 5 Best Handheld Vacuums [2021 Version Update]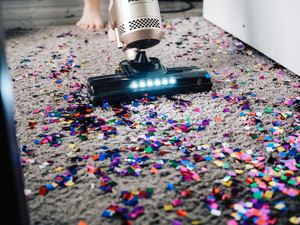 If you are trying to get to those high, hard-to-reach areas or want to clean out your car, then you know that a handheld vacuum is the best option for you.
At the same time, you are probably aware that it isn't too easy to pick one out, either. This is because there are quite a few specifics that you have to consider.
For instance, you will require a handheld vacuum that is powerful, has optimal canister space, contains a good number of attachments, and is hassle-free.
Since it can be rather frustrating to look for a device that has all of these features and more, we decided to take this task off your hands and figure it out ourselves.
Below, you will find our reviews of the best handheld vacuums on the market and why we considered them to be as such. We have also included a helpful buyer's guide to boot.
Here are our detailed reviews on the handheld vacuums that we found to fit the bill:
No products found.
Top 5 Best Handheld Vacuums – 2023
1. Dyson V7 Trigger Handheld Vacuum
Dyson is a well-known name in the vacuum cleaner industry and this handheld device is yet another testament as to why this is.
The vacuum cleaner is completely cordless which exponentially increases where you can clean with it, including your car.
However, this doesn't mean that this cleaner is lacking power in any way, though. It has a V7 motor which means that 15 radial cyclone features work to produce an immense suction power.
As a result, this handheld vacuum is capable of picking up even the smallest particles – those up to 0.5 microns in size.
There are two modes that you can choose from – MAX and regular.
While the MAX does provide you with that added boost of power, the vacuum only lasts for a few minutes in this mode, making a proper cleaning rather difficult.
However, in regular mode, you can expect the battery to last for around 30 minutes.
You also get three different tool attachments with this machine. This includes the crevice tool for corners, the brush head for fabrics, and the mini motorized tool for fur.
Last but not least, you also get to enjoy a fuss-free dust disposal system. The hygiene dirt ejector ensures that you never have to touch the dirt that is sucked up by your vacuum cleaner.
+Pros:
Great suction power
Capable of picking up smaller particles
Useful tool attachments
Hygiene dirt ejector
Good battery life on regular mode
-Cons:
Battery doesn't last long on MAX power
2. Homasy Handheld Vacuum
No products found.
The Homasy handheld vacuum doesn't require any cord at all which means that you will have no trouble using it for a number of different cleaning purposes.
To top this off, the handheld device boasts a 100W motor that produces a suction power of 6Kpa. Due to this, this cleaner is able to suck up particles that are as small as 0.3 microns.
In case that wasn't enough, this is a vacuum cleaner that is able to work up to 30 minutes at a time, when fully charged.
So, you will have no problem at all getting all of your household tasks done quickly.
The only real downside with this vacuum cleaner is that there aren't different power modes – you just turn the vacuum cleaner on and off.
One of the other perks of this handheld vacuum is that it has quite a bit of debris storage space. It can hold up to 600ml at any given time.
What's more, there are three attachments included as well. The crevice tool gets into all those small spaces while the brush attachment is great for upholstery.
The rubber jar attachment is actually used to vacuum up liquids – up to 100ml!
+Pros:
Good battery life
Powerful motor and suction power
Great for vacuuming tiny particles
Can vacuum up liquids
Helpful attachments
No products found.
3. HoLife Handheld Vacuum Cleaner
No products found.
If you want a handheld vacuum cleaner that lasts until you finish all of your cleaning, then this is certainly the model for you.
Thanks to 2200mAh Li-ion batteries you can be absolutely certain that you will be able to vacuum at least for thirty minutes straight.
What's more, this is a vacuum that charges up incredibly quickly – within 45 minutes, the cleaner will be fully charged up again.
Since it operates on a 90W motor and produces 6Kpa of suction, you are also provided with enough power to clean various parts of your home and vehicle.
The other reason that this vacuum cleaner can be used for more extensive house cleaning is because it has a large storage space. It can hold up to 600ml of dirt and debris.
In fact, this cleaner can actually be used to pick up around 100ml of liquid.
Now, while you do get a rubber jar tool to clean up liquid messes and a big suction mouth for other debris, this is the extent of the accessories.
Due to this, it may find it rather difficult to get to smaller nooks and crannies while cleaning.
The good news, however, is that this cleaner has been designed to last at least 500 cyclic charging times, making it incredibly durable.
+Pros:
Excellent battery life
Durable
Large storage capabilities
Good suction power
No products found.
4. Bissell Corded Hand Vacuum
No products found.
As any pet owner knows, fur is no joke. Even a cat or dog with the least amount of fur is going to manage to shed all over the place – no couch is safe!
This is why this hand vacuum is such an excellent tool for households with pets. It is specifically designed to remove pet hair from a variety of surfaces including upholstery and hard surfaces.
Despite having just 4 amps of power and being rather small, this vacuum is able to produce enough suction power from even the toughest of surfaces.
This is largely thanks to the multi-filtration system that ensures that even the smallest of particles are suctioned up.
To top it off, this corded model has a 16-foot cord which means that the device is still easy to carry around but that you also don't have to worry about charging it.
The hand vacuum also comes with two nozzles – the rubberized nozzle works especially well on clingy fabrics.
Now, while this is one of the best pet fur vacuums around, this model is not without its faults.
For one thing, the design of the vacuum means that the vents on either side of the device have a tendency to blow debris away.
The other issue with the vacuum is while it does pick up some dust and dirt particles, it isn't an all-purpose cleaner that is suitable for many other tasks.
+Pros:
Works extremely well for picking up fur
Good for clingy fabrics
Two useful nozzles
Long cord
-Cons:
Rear-facing vents blow debris away
May not work well with all types of dirt
No products found.
5. BLACK+DECKER CHV1410L Hand Vacuum
There really are a lot of features to like with this hand vacuum. This begins with the actual system that is responsible for the suction power.
On paper, the 15W produced by the motor may not seem like all that much. However, once you begin to use the device, you realize just how much power there is.
It is able to handle both small and large particles equally well. The cyclonic action of this vacuum isn't just great at improving the suction power, it also helps to keep the filter clean.
The downside of this aspect is the noise. This is certainly a rather loud vacuum and everyone will know when you are using it.
The other excellent feature on this hand vacuum is the battery life and the charging features. You will find that this vacuum can re-charge fully in a matter of four hours.
Also, once charged, it can hold this power for up to 18 months at a time. Even when using the vacuum you will notice that it is quite a while before the battery dies.
There are two excellent nozzles accompanying this vacuum. The first is an extendable crevice tool that can actually be turned in a different direction for better cleaning. Then, there is the flip-up brush that makes cleaning the upholstery incredibly easy.
The washable bowl and filters make this vacuum an absolute breeze to clean as well.
+Pros:
Great suction power
Good battery life
Useful nozzles
Things to Know When Buying a Handheld Vacuum Cleaner
In this section, we will discuss all of the elements that you need to understand if you hope to buy the best possible handheld vacuum cleaner for yourself.
Different Types of Handheld Vacuum Cleaners
There are two main types of handheld vacuum cleaners. These are corded and cordless devices:
Corded Vacuum Cleaners
While this can be considered somewhat an old-fashioned design, corded handheld cleaners are still rather popular. This is because they tend to be more affordable.
At the same time, these devices offer up a lot more suction power since they are able to draw energy from an electrical outlet.
Not to mention, you can simply use these cleaners anytime since they don't need to be charged.
One of the main disadvantages with these handheld cleaners, though, is that the cord can be rather restrictive. So, you are limited in the number of areas that you may be able to clean.
Cordless Vacuum Cleaners
These cleaners are quickly becoming the norm and it isn't difficult to see why. Although they rely on a battery, many of the modern day handheld vacuums are actually rather powerful.
At the same time, they provide you with incredible portability, allowing you to clean the stairs, upholstery, ceiling, and vehicle with ease.
The only real disadvantages with these cleaners are that you have to charge them for hours at a time. After that, you have a limited period to clean.
In many cases, the cordless cleaners tend to be a tad bit more expensive as well.
The Main Features of a Handheld Vacuum Cleaner
Now, let's consider the most important features of any handheld vacuum cleaner:
Good Filtration Features
You need to make certain that a vacuum is able to pick up all of the particles on the surface that you are cleaning up. This is regardless of how large or small the particles are.
This is where the filtration system comes in. You should look for handheld vacuums that have a three-stage or four-stage filtration for best results.
If there are allergy-prone individuals in your household, you may want to get a handheld cleaner with a HEPA filter to prevent the particles from being re-released into the air.
The Battery Life
If you are going to be opting for a cordless vacuum cleaner, then you need to be careful about the kind of battery that goes along with it.
In most instances, you should look for one that is able to charge fully within a matter of hours. Also, at full capacity, a good battery should last you around thirty to forty minutes at most.
Along with the battery, it is also a good idea to examine the charging station. You will need to check that it is stable and that can be easily plugged into most power outlets.
The Weight
Now, while the weight of the vacuum cleaner may not seem all that important, you will quickly realize that it is.
See, the weight of the device will determine how long you will be able to comfortably use it. If it is too heavy, there will be limitations to how well you can hold or maneuver the device.
So, look for a lightweight device that has a handle that makes it easy to hold.
The Canister
Now, when considering the canister, there are two things to think about.
The first is the size of the canister. After all, the bigger this space, the less frequently you will have to clean it out. So, you should look for a slightly larger option, if you plan on using the cleaner regularly.
The other point that you should check on is how easy it is to maintain. It is best to get one that can be quickly emptied, washed, and then dried.
This will cut down on the time that you will spend cleaning out your vacuum cleaner.
Things to Look for When Buying a Handheld Vacuum Cleaner
Here are some tips that you should follow when looking for a top-shelf handheld vacuum cleaner:
The Proper Attachments: there often isn't too much variation with these attachments. However, it is important to choose the tools that work best for you. For instance, if you have pets, look for motorized brushes or brushes that are specifically designed for fur.
Cord Length: if you decide to go with a corded handheld cleaner, make sure that the cord is as long as possible. This will make it easier to get to all of those hard-to-reach places.
Wet Debris Compatibility: if you tend to have a lot of spills to clean up, then look for a cleaner that works on wet debris as well. This way, you will not need another cleaner for these kinds of messes.
Conclusion
To summarize, you need a vacuum cleaner that has excellent suction power, is easy to carry, and can work for a longer period of time.
So, if you are looking for a versatile handheld vacuum that can be used in various ways, then the HoLife model is your best option.
On the other hand, if you want a cleaner that can pick up wet and dry debris, the Homasy handheld vacuum will be ideal.
For a great battery life, the Black+Decker vacuum cleaner will hold out the longest while the Dyson is one of the easiest models to clean and maintain.
If you want to clean up pet hair quickly, the Bissell handheld model will do this nicely.
This concludes the review on the best handheld vacuum cleaners. With all of this information, you will be able to make a wise and well-informed decision.
Related Reading: