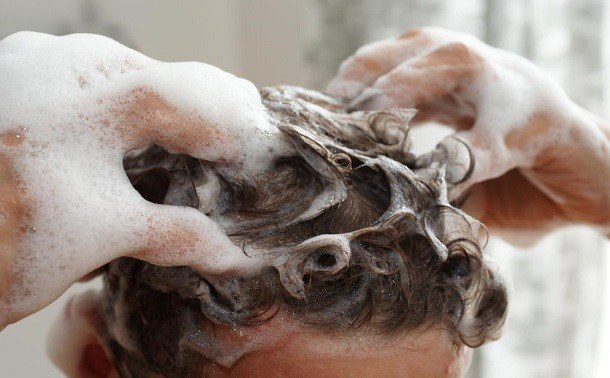 5 Best Hair Loss and Regrowth Shampoos [2023 Version]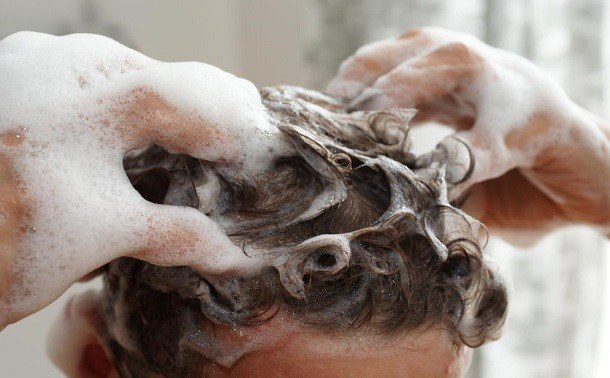 Last updated: 2/1/2023 | 4 minute approximate read time
If you are looking to achieve thicker, fuller hair with improved appearance – and even looking to regrow some hair, then we'll be going through the best products to help you narrow down your search.
Our Team went and researched the best hair loss and regrowth shampoos available and arrived at a top-5 list worthy of your consideration.
There are so many factors as to why your hair thins, recedes, or plain out decides to, unfortunately, leave and seemingly never come back. The below shampoos are worth a shot at trying – at least for the short term period since your scalp can eventually adapt to the new shampoo and hence lower its efficacy.
5 Best Hair Loss and Regrowth Shampoos – 2023
If you think over-the-counter hair loss and regrowth shampoos are for you or just want to promote growth and strength, then in this section, we'll be going through the best options available.
If you want a shampoo that has high quality ingredients, will improve your hair quality within about a week, and has a pleasant scent, then PURA D'OR Lucina Original Gold Label Anti-Thinning Shampoo is the best of the pack, and a great value backed by thousands of testimonials.
For even greater results, we have found that pairing PURA D'OR Lucina Original Label Anti-Thinning Shampoo with PURA D'OR Hair Thinning Therapy Energizing Scalp Serum Revitalizer, which is used directly after you complete your shower, to be a worthy complement as additional post-treatment.
8/28/2020 update: We have found that beneficial affects of using PURA D'OR shampoo eventually wane after about 6 months of use. Meaning, your hair and scalp start to revert back any gains you make over the first couple of months. It's likely that your scalp adapts, so you may want to consider changing back and forth between your other favorite shampoos. Does this mean that PURA D'OR is bad shampoo? No, but generally speaking in most cases your scalp and hair follicles adapt in our experience. Just wanted to make sure consumers are aware…
1/29/21 update: We have tried skipping back and forth with other viable products with PURA D'OR and that appears to be the best approach. While genetics, a person's individual scalp all play a role in how your hair growth reacts to the treatment, in general your scalp using something like PURA D'OR will see initial benefits, wane eventually. So, having another great shampoo/treatment in your arsenal is your best long-term bet.
+Pros:
Improved hair quality
Quality ingredients
Pleasant scent
-Cons:
May not be effective on a small number of users
There will likely be a plateau in gains
Hairgenics Pronexa contains clinically researched levels of hair growth vitamins such as Biotin, Vitamin B5, and Collagen Peptides for maximum hair regrowth and health. This product also provides a 100% money-back guarantee.
+Pros:
Quality ingredients
Shown to stop hair loss
-Cons:
Continued use in excess of 3-6 months for best results
Seemingly pricey for an 8 ounce bottle
HONEYDEW Biotin is a great value purchase and is the cheapest of the bunch in our Top 5. As with most biotin shampoos there will be an initial adjustment period with your scalp, which may result in some unwanted hair strands shedding in the shower before you start to see results of slowing hair loss and slow regrowth of hair. A 100% money back guarantee helps the cause and backing to this product.
+Pros:
Cost-effective
100% Money back guarantee
-Cons:
Initial hair fallout during beginning of use
Made with biotin, keratin, castor oil, coconut oil, vitamin B, vitamin E, saw palmetto, green tea extracts points to quality ingredients for this shampoo. After use within a few months you can expect to achieve fuller, thicker hair and less fallout.
+Pros:
Scalp feels invigorated
Quality ingredients
This popular shampoo promotes thicker, fuller hair at a budget-friendly price. While the ingredients for Maple Holistics Biotin Shampoo are not as overall as high-end as others on this list, it still contains known hair growth ingredients such as tea tree oil, keratin, jojoba oil, along with other oils to promote healthy hair. You can also expect a semi-silky hair experience with a pleasant smell.
+Pros:
Pricing is attractive for above average results
-Cons:
Hair growth not as pronounced as others on this list
Conclusion
The shampoos on this list are some of the best on the market and represent a range for your budget. From the assortment here, if you want to great overall results, then you should purchase the PURA D'OR Lucina Original Gold Label Anti-Thinning Shampoo. However, others on this list are also worth a consideration, depending on your budget and desires. It's also important to note that hair growth can be a slow process and everyone is different.