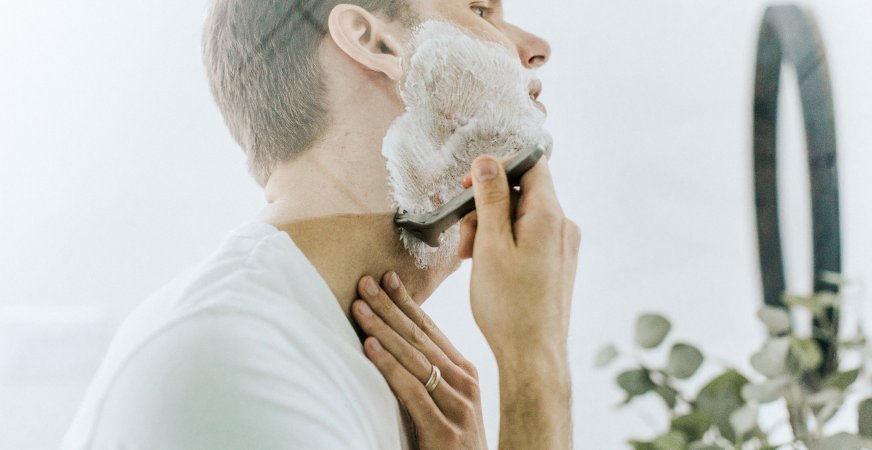 5 Best Disposable Razors [2021 Update]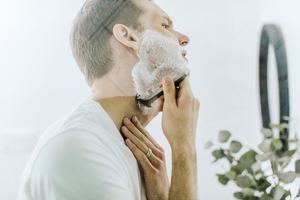 When it comes to facial and body hair, most people agree that less is more. This is why most men and even women reach for their razors at least once a day.
Of course, if you want to stay smooth and hairless, you can turn to just any old razor.
The best disposable razor needs to be efficient, gentle, and have an ergonomic design.
Now, since there is a good chance you have tried out a number of disposable options, you might be well aware that it isn't easy to find a good razor.
So, we have figured out which brands you can trust to get the job done. This is what we found:
Top 5 Best Disposable Razors – 2023
1. Bump Fighter Men's Disposable Razors
This brand of men's disposable razors has been designed specifically for African-American men. However, they are useful for anyone who suffers from Pseudofolliculitis Barbae – ingrown hairs.
This razor has Bump Guard technology which ensures that the razor just skims the surface of the skin. In doing so, only the visible portion of the hair is cut.
Since the hair below the skin isn't affected, there isn't a chance for the hair to re-grow underneath the skin, thus eliminating bumps.
Now, this can mean that the hair can grow back faster, however, so you may have to shave more often.
At the same time, each razor has a conditioning agent as well. This keeps your skin well-protected, preventing irritation and loss of moisture as well.
So, when you are done shaving, your skin will feel soft and smooth.
This razor also has a pivoting head that conforms to the angles of your face. This ensures that each inch of skin is shaved evenly, allowing you to avoid patchy areas.
The handle is well-designed and contoured, making it easy to hold. The rubber grip makes it a lot safer for you to handle, especially when your hands are wet.
It should be noted that these razors don't last too long as the blade gets rather dull quite quickly. Fortunately, there are four razors in each pack, allowing you to use them for some time.
+Pros:
Prevents ingrown hairs and bumps
Has conditioner
Pivoting head provides even shave
Well-designed handle
-Cons:
May have to shave more often
Blades are easily dulled
2. BIC Soleil Bella Women's Disposable Razor
If you are a woman looking for a close shave, this razor should definitely help you get it. Equipped with four blades, this razor works to make certain that hair is completely eliminated from the surface of your skin.
As a result, you will find that you do not have to shave as often since your legs will be hair-free for longer.
It isn't just the blades that you have to thank for this, though. The pivoting head also plays a large role. See, this design lets the blades sit closer to your skin, regardless of the angle.
So, you can be certain that all of the hair has been removed even in those hard-to-reach places. This way, there are no odd patches left behind.
To add to all this, the razor also boasts a moisturizing strip that is enriched with coconut oil. This helps to take the sting out of the shaving process, ensuring that your skin is left soft, smooth, and well-nourished.
The final piece of this razor is the rubberized handle. The grip allows you to have proper control over the razor, ensuring a much closer shave. It also makes the whole process safer for you as well.
The only real issue with these razors is that only after a few uses, the blades will be dulled, which means that you will go through them pretty quickly.
+Pros:
Close shave
Moisturizing strip
Pivoting head feature
Comfortable handle
3. Barbasol Ultra 6 Plus Premium Disposable Razors
One of the most notable features on this razor is the incredibly thin blades. This allows the razor, as a whole to be sharper, and for you to get a much closer shave as a result.
So, your skin will be a lot smoother and you may not have to shave as often as you used to.
You should know, though, that these blades tend to drag against your skin a bit. So, if you have sensitive skin, these may not be the best option for you.
The action of the blades is compounded by the pivoting head. This allows the head of the razor to move according to the planes of your face, covering every inch.
The other perk with this razor is that this razor has another blade that can be used as a trimmer. This can be used to tidy up your mustache or sideburns.
The blades also have an open-flow design which prevents the hairs from getting trapped there. So, with just a few rinses, you can be sure that your razor will be as good as new.
Last but not least, the comfortable and textured handle lets you get a good grip on the razor, ensuring a fuss-free shave.
+Pros:
Sharp blades
Additional trimmer
Pivoting head
Good grip
Easy to clean
-Cons:
Might be a little too harsh for sensitive skin
4. Schick Hydro 5 Disposable Razors
There isn't anything fun about cold steel being dragged across your face. Well, this disposable razor has taken steps to prevent this feeling.
This is all thanks to the skin guards that are present between the blade and your skin. These make certain that less irritation is caused to the skin when you shave.
This doesn't make the razor any less effective though. It is still equipped with five very sharp blades that are capable of quickly and easily removing the hair on your skin.
This means that you will not have to go over that same patch of skin, over and over again. The pivoting head also ensures that you will be able to get to all those hard-to-reach places without a problem.
Of course, blades such as these have a tendency to strip the skin of its moisture barrier, leaving it dry and rough.
This razor, however, also has hydrating gel reservoirs. Not only do these last twice as long as most other moisture strips, they are also incredibly lubricating.
So, your skin is left soft, smooth, and touchable.
To make it a bit more versatile, this razor also has its very own trimmer, which is great for creating various styles. Finally, the grip on this razor is comfortable to hold, even if your hands are wet.
It is unfortunate, though, that the razors don't stay sharp for too long.
+Pros:
Precise, sharp blades
Safety barriers
Hydrating reservoirs
Good grip
Trimmer
Pivoting head
-Cons:
Blades are dulled quite quickly
5. Gillette Mach3 Men's Disposable Razor
The reason that this particular blade provides you with such great results isn't just that the three blades are sharp – although they are.
The blades are covered with what is known as a Diamond Like Coating, making them sharp and strong.
However, what is just as important is the way the blades are aligned. See, they are progressively placed which means that with every swipe of the blade, you are getting a closer shave.
This cuts down on the number of times that you have to pass the blade over your skin. In turn, this reduces the risk of irritation and redness after your shave.
To make things even better, there are microfins on the razor that smoothen your skin. This, too, ensures that you get a much smoother shave with less damage.
Then there is the Spring-mounted Pressure-Control System and the pivoting head that adjust to your specific skin type. So, whether you have sensitive or normal skin, you can be certain that you will get a shave that is equivalent to it.
The lubricated strip also helps to protect your skin and the moisture barrier keeping it soft.
Last but not least, the handle offers a comfortable grip that makes the razor easy to hold and manage. However, the only real issue is that these razors may not last too long when shaving thick beards.
+Pros:
Strong, sharp blades
Close shave
Protects skin
Good handle
Pivoting head
-Cons:
Lower lifespan with thick beards
Things to Know When Buying a Disposable Razor
Here are all the details you need to be aware of when buying a disposable razor:
Different Types of Disposable Razors
When it comes to disposable razors, there are only two categories that they can be broken down into; and these are men's and women's razors.
Now, one of the more obvious differences between the two razors is their appearance. Men's razors tend to be darker and have a more fuss-free appearance. Women's on the other hand, are often rather colorful and have a more tropical vibe to them.
This, however, isn't where the variations end. For one thing, men's razor blades have a greater angle. This is because, in many instances, beard hair is a bit coarser than leg and arm hair.
So, beards need a slightly more aggressive approach, hence the wider angle.
It is also not uncommon to find women's razors that have wider arcs at the top of the blades. These allow you to see leg hair as you are shaving, thus allowing you to get a closer shave.
The Main Features of a Disposable Razor
Let's discuss the elements that make up a superior disposable blade:
Number of Blades
It appears that the number of blades on your razor do matter. So, when in doubt, look for one with a greater number of blades.
The more the number of blades, the closer the shave.
So, why is the number so important? Well, although many people don't realize it, only one out of two blades are sharp.
The job of the first blade is to catch the hair and essentially prop them up so that they can be efficiently cut by the sharp blade that follows.
So, the greater the number of blades, the more this catch-and-slice action can be repeated. So, arguably you end up with a smoother shave.
Pivoting Head
It doesn't matter if you are shaving your face or your legs – the one thing that you are going to have to deal with is curves and angles.
Now, if your razor is unable to move with these various planes, then you are going to end up scraping off quite a bit of skin.
A pivoting head, however, solves all of this. Since it is able to move up and down, it can accommodate the various angles on your body.
As a result, it moves smoothly over the skin, letting you shave each part properly, and ensuring an even shave.
Comfortable Handle
Most men and women prefer to wet shave, which is why it can be tricky trying to hold a razor in your hand as you do so.
Since your hands would be wet and slippery, getting a good grip won't be easy. However, it is paramount to making sure that you don't cut yourself as you shave.
To avoid this, you may want to stay away from cheap disposable razors that don't have any grip at all.
Rather, look for texturized rubber grips that create greater friction, thus allowing you to hold onto the razor properly.
Durability
Now, the whole point of a disposable razor is that you will throw it away after a while.
However, this doesn't mean that you can take durability for granted. After all, there is little use in investing in a razor only to have it working ineffectively after just one use.
Consider the sharpness and material of the blades. Make it a point to check that the blades can be used at least several times before they need to be thrown away.
Things to Look for When Buying a Disposable Razor
Here are some tips to follow when looking for a razor:
Lubricating strip: especially if you have dry skin, it is important to look for a lubricated strip on your razor. This will add an extra level of protection and moisture. In turn, your skin will look and feel a lot better once you are done with your shave.
Skin guard: if you have very sensitive skin, consider a razor that has a guard that prevents the blade from getting too close to your skin. This will stop the blade from dragging across your skin and causing irritation.
Number of razors in pack: most disposable razors come in a pack. Always make sure that you get a pack that you can use at least for a month, perhaps more. This will offer you the best value for money.
Conclusion
So, when shopping for disposable razors, make it a point to think about the number of blades, pivoting head, handle, and durability.
If you are looking for a close, superior shave with the least amount of irritation, you will find that the Gillette disposable razor is best.
For a more economical option, the Barbasol razor is a prudent investment.
On the other hand, if you are looking to avoid bumps and ingrown hairs, choose the Bump Fighter razor.
Women will find that the BIC Soleil razor provides the softest and smoothest shave.
Last but not least, the Schick razor offers a close shave and additional hydration for those who need it.
Now, armed with this information, all that is left to do is to pick the disposable razor that offers you the best shave.