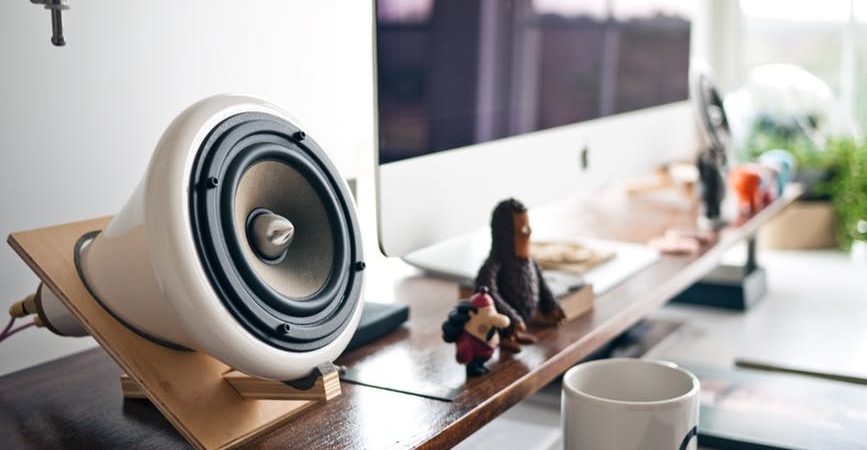 5 Best Bluetooth Speakers Under $200 [2021 Update]
Last Updated: 6/4/21
Reading Time: 6 Minutes
Bluetooth speakers are the ultimate wireless audio playback device. You won't have to worry about tangled cords with these devices.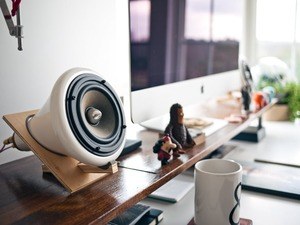 While Bluetooth speakers are convenient, they have a bad rep for inaccurately reproducing sound.
The really cheap Bluetooth speakers, like under $30, are not known for high-quality audio. But if you can go up to $200, a number of top products will be available to you.
Here is a list of best Bluetooth speakers under $200:
5 Best Bluetooth Speakers Under $200 – 2023
1. JBL Charge 3 JBLCHARGE3BLKAM Waterproof Portable Bluetooth Speaker
This Bluetooth player allows users to wirelessly connect up to 3 devices. And that's not all.
The speaker can be connected to other JBL speakers to create a surround sound system. Functionality on this level is great, but it's the sound that really counts.
How is the sound?
Though not as exceptional as sound from wired speakers, the JBL delivers well-balanced audio. Sounds are distinct and crystal clear.
The stereo sound is particularly powerful. Users can connect the Bluetooth speaker to both smartphones and tablets.
What's more?
The small capsule-like speaker is IPX7 waterproof. It can be used near pools or even in the shower without worries.
It's equipped with a Li-ion battery that can last up to 20 hours!
Plus:
Other than listening to music, this music player can also be used to take phone calls from just about anywhere.
The speaker can cancel out additional noise and echo, making the listening experience absolutely frustration-free.
The speaker is well-designed and convenient to store. But it's not compact and can even be a bit bulky for travelling.
Also:
The number of physical buttons is limited. If you want to go to previous track, for example, you will have to do it using the connected computer or phone.
Other than some minor issues, the JBL Bluetooth speaker is one of the best money can buy.
+Pros:
Long battery life
Waterproof
Reliable sound quality
Thoughtful design
Can connect up to 3 devices
-Cons:
Not compact
Lack of physical buttons
2. Ultimate Ears BOOM 2 Brain Freeze Blue Edition
The Logitech BrainFreeze is a gorgeously designed Bluetooth speaker. It has a futuristic style and the speaker is available in an array of vivid colors.
The perks of this speaker aren't limited to just the looks, however. There are many cool features such as:
IPX7 waterproofing. The BrainFreeze can be submerged in water up to a meter deep for about 30 minutes.
The speaker is shockproof as well. It works well with voice-activated AI gadgets such as the EchoDot.
The BrainFreeze is designed to stream music online. It has a battery life that can last up to 15 hours to facilitate near unlimited streaming.
However:
The batteries have only a limited number of recharge cycles. You will have to replace the batteries with frequent use.
Plus:
The speaker is touch responsive. Users can tap it to play song, pause, or skip.
And the sound:
This Bluetooth speaker is really good at delivering deep bass sounds. It is also really loud.
This speaker can deliver loud noises without annoying crackling sounds most cheap speakers do.
It can be connected to any Bluetooth device, so overall this is a great speaker to own.
+Pros:
Beautiful design
Waterproof
Shockproof
Loud sound
Long battery life
-Cons:
Battery has limited recharge cycles
3. Ultimate Ears BOOM 2 Phantom Wireless Mobile Bluetooth Speaker
The Ultimate Ears Boom 2 is very similar to the Boom 2 Brainfreeze mentioned above. But there are some variations, such as the price.
This speaker is great for connecting to multiple devices and blasting songs at full volume. The speaker is designed to be suitable for travelling and partying.
The sound is exceptional in many ways:
The audio is crystal clear at normal volumes. It plays distinct sounds well without muddying the overall quality.
This speaker is quite loud, similar to the Logitech Boom 2. But it has its disadvantages.
The volume control varies greatly. The speaker can go from a gentle volume to siren-loud with just a notch or two.
It should be noted that sound quality is subjective. Some users may be disappointed that audio doesn't match up to wired speakers.
The Boom 2 is available in various colors to suit all preferences. All colors are great, except for Yeti White that can stain easily.
An amazing perk:
A long battery life. This speaker's battery can last up to 15 hours total over a span of days.
The body of the speaker is both shockproof and waterproof. However, it doesn't float.
+Pros:
Considerably long battery life
Waterproof
Shockproof
Loud sound
Clear sound even at loudest volumes
Connect to multiple devices at once
-Cons:
Volume control isn't smooth
Some colors may stain
4. Edifier R1700BT Bluetooth Bookshelf Speakers
From the outset, it's hard to believe these speakers with wooden enclosures are actually Bluetooth-enabled. These look very much like expensive wired speakers.
The design is a knockout. The speakers look really fancy and are great for properly designed home theaters.
But:
Unlike most Bluetooth speakers, this pair is really heavy. It's not travel-friendly at all.
The speaker set works just like regular Bluetooth speakers otherwise. The pair connects to any Bluetooth-enabled device, such as gaming consoles and TV.
Cool tech:
The Edifier has Digital Signal Processing and Dynamic Range Control built-in.  This prevents sound distortions.
This speaker also has a 19mm dome tweeter and a 4-inch bass driver to deliver excellent highs and lows. Bass sound generation is really powerful too.
If you don't like the sound, you can adjust is thanks to the built-in tone dials. Users can manually adjust bass, treble, and volume to get the best sound.
Surprise perk:
The speaker set comes with its own remote, which has nearly all the physical controls.
The remote, however, is cheaply made. It's small and can break easily.
+Pros:
Wooden enclosure
Exceptional design
Superior sound
Remote available to adjust sound
Minimizes sound distortions
-Cons:
Heavy
Remote is cheaply made
5. Bose SoundLink Revolve Portable Bluetooth 360 Speaker, Triple Black
The Bose has three amazing perks going for it:
It's compact, sleek, and packed with features.
This Bluetooth speaker is designed much like a voice-assistant AI. It's small and can be placed on a table without wasting much space.
The Bluetooth connectivity is up to the latest standards. This speaker connects with smartphones, tablets, computers, and smart gadgets.
Plus:
It can be controlled with a voice assistant like Siri or Alexa.
Despite the small size, this speaker can be really loud. The sound can be quite immersive.
However, the sound can be distorted or unintelligible at very high or very low volumes.
There are physical buttons to control functions conveniently. But there are no buttons or features to adjust audio quality.
The speaker is also only water-resistant, not waterproof. It only meets IPX4 standards.
The speaker comes with its own app. The app allows to switch between different Bluetooth devices easily.
The battery life is on the weak side. It will only last up to 12 hours, which is not as long compared to most other Bluetooth speakers of this range.
+Pros:
Sleek design
Works with voice assistant software
Has physical buttons for everything
Comes with its own app
Loud, immersive sound
-Cons:
Battery could last longer
No sound quality controls
Audio distorts at very high or low volume settings
Tips for Buying Bluetooth Speakers with a $200 Budget
Here is what you should know about buying a Bluetooth speaker when you only have $200 to spend:
You will have to compromise between portability and audio power.
Most portable Bluetooth speakers are rather small, so they are limited in their ability to generate powerful audio like booming bass.
The larger ones are good at reproducing loud sounds but can be heavy.
Some Bluetooth speakers, like the OontZ mentioned above, have built-in USB power banks.
That means the device can carry extra power so you can charge another device, like your smartphone, while on the go.
Don't expect Bluetooth speakers to amplify sound like subwoofers.
While most speakers have come a long way in reproducing quality audio, Bluetooth speakers are still a step behind wired counterparts when it comes to audio quality.
If you plan on using your Bluetooth speaker in an area like by the pool, then make sure the device has at least some water resistant ability.
If you are not sure about a brand, don't buy without a manufacturer's warranty.