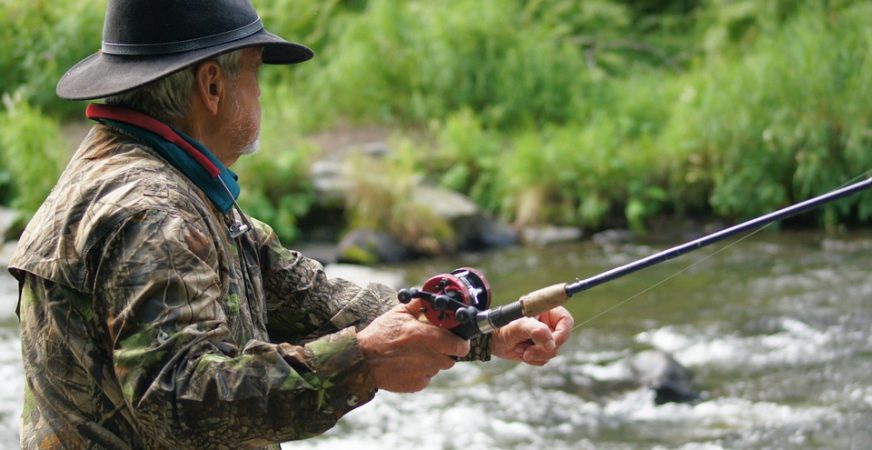 4 Best Baitcasting Reels Under $100 (That Fish Much Better Than They Cost!) – [2021 Update]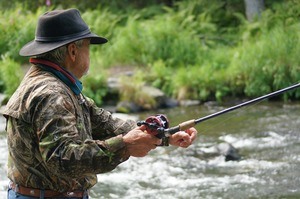 If you're a skilled angler looking to improve your accuracy and control when fishing, then look no further!
You don't have to spend hundreds of dollars on a specialized reel when you can get a good baitcaster with less than $100.
In fact, some of the world's fastest and lightest baitcasting reels cost a lot less than that.
This list is perfect for you if you want some high quality fishing gear without having to shell out too much. Here are our picks of the best baitcasting reels under $100:
| # | Preview | Product | Rating | Price | |
| --- | --- | --- | --- | --- | --- |
| 1 | | KastKing Royale Legend Baitcasting Reels,Elite Series Fishing Reel,5.3:1 Gear Ratio,Right... | 1,388 Reviews | | CHECK PRICE |
| 2 | | Pflueger President XT Low Profile Baitcast Reel, Size LP Fishing Reel, Right Handle Position,... | 829 Reviews | $74.99 | CHECK PRICE |
| 3 | | Abu Garcia Revo X Low Profile Baitcast Reel, Size LP (1430435), 7 Stainless Steel Ball Bearings + 1... | 1,130 Reviews | $117.66 | CHECK PRICE |
| 4 | | KastKing Assassin Carbon Baitcasting Reel,Right Handed Reel | 881 Reviews | | CHECK PRICE |
4 Best Baitcasting Reels Under $100 – 2023
1. KastKing Royale Legend Baitcasting Reel
This is an incredibly lightweight and very easy to palm baitcasting reel. Kastking has been making some fantastic reels for quite some time, and the Royale Legend Elite baitcaster reels fall in line with its tournament level performance at a great price.
Available in 5.3:1, 6.6:1, 7.3:1 or 8.1:1 gear ratios (with 8.1:1 being the fastest), this is a powerful reel with a carbon drag with 17.6 lbs of drag power. It also features stainless-steel kick levers and main shafts for use also as a saltwater reel when needed.
The KastKing also contains high-performance, double shielded, stainless-steel ball bearings (11+1) and use brass gears for strength and durability for fresh and saltwater fishing.
Bottom line: this is a workhorse reel, that is smooth casting all day long, easy to use magnetic braking system (10 adjustments to control backlash), that also happens to look great.
+Pros:
Lightweight
Clean design
Good stopping power
Smooth operation
-Cons:
While it can be used in saltwater, must still be careful with corrosion from  salt
2. Pflueger President XT Baitcasting Reel
Another workhorse baitcasting reel well known for its smooth operation and reliability. One neat feature it has are the Soft Touch Knobs (attached  to an aluminum handle, BTW), which are soft touch rubber cork knobs that provides excellent grip and add a touch of flair to this reel.
The braking systems is very easy to use and see – on the side plate – and can be adjusted seamlessly on the fly. The gear ratio is 7:3:1 (31 inches retrieve per crank) and accommodates mono line at the following: 145/12 lbs, 125/14 lbs, 100/17 lbs. The reel weighs a respectable 7.7 ounces.
This is another reel that performs much more than it costs.
It's great for catching bass, but can also catch larger fish such as pike above 15 lbs.
-Cons:
Spool control doesn't have click settings
3. Abu Garcia Revo X Low Profile
This is a rather low profile baitcasting reel that nevertheless manages to make an impression with extraordinary control and higher levels of durability. It's also a very aggressive and aesthetically pleasing looking reel.
We were quite impressed by the design, which has 7 stainless ball bearings plus the single roller bearing.
It has a MagTrax Magnetic Braking System that is specially designed to control backlash or overrun brake system. For drag, it features a carbon matrix hybrid drag system that is rated to 18 lbs, and is, oh so….smooth.
The advantage with the pitch system is that it allows this reel to cast longer. The drag system is carbon matrix so it's quite smooth.
The frame of the reel is made from X2-Craftic alloy, so it has a higher resistance to corrosion.
This reel is great for some decent-sized big game fishing. Do not discount catching a decent-sized yellowtail in the Pacific.
The Revo X comes in 5.4:1, 6.6:1, and 7.3:1 ratios to fit your fishing style and needs.
If you are looking for a great reel with mid and long range qualities, excellent smoothness, solid cranking power for its size, and feels and looks great in your hands – this would be a great fit.
+Pros:
Longer casts
Smooth operation
Better control
Durable, corrosion resistant frame
-Cons:
Short spool that may snag
Not for beginners
4. KastKing Assassin Carbon Baitcasting Reel
This is an incredibly lightweight baitcasting reel. In fact, it is the lightest produced by KastKing.
The body of the reel is made from "bulletproof" carbon, which reduces the weight dramatically.
The total weight of the reel is about 5.7 ounces (or about 164 grams). Carbon is a reliable material too.
This baitcasting reel is resistant to corrosion, and is superbly rigid.
Obviously, if you plan on going on long fishing trips, you can use this reel without experiencing fatigue due to weight.
We fished on one trip for about 2 hours straight using this baitcasting reel. We managed to catch fish weighing around 2 pounds with ease.
The spool control is really impressive too. It really dials in. Overall functioning is really smooth, especially compared to competing brands.
The reel has good stopping power thanks to a 4 disc carbon fiber tournament.
It comes with two dynamic 6-pin centrifugal and magnetic brakes that wonderfully increase casting accuracy.
The only drawback we experienced was with casting distance. This reel doesn't go as far as some of the competitors'.
+Pros:
Incredibly lightweight
Rigid
Good stopping power
Smooth operation
-Cons:
Casting distance is short
Tips for Buying a Baitcasting Reel with a $100 Budget
Even if your budget is only $100, you can still purchase a really good baitcasting reel, including the fastest one in the world!
When shopping, be especially aware of the following though:
Check the weight of the reel. If you plan on lengthy casts or fishing for more than one hour during a session, then you will need to choose a lightweight reel.
The list above includes the lightest baitcasting reels in the world.
Mind the spool size. If you are going to catch big game fish, then you will need longer and stronger spool.
Comfort is important when choosing a fishing reel. The reel must be easy to hold and comfortable in your hands to make fishing less strenuous.
Look for additional features like corrosion-resistant frames to ensure durability.
Related Guides: 50 Outdoor Activities You Can Do Right Now