3 Best Microphone Stands Under $50 (for Podcasts, YouTube, and etc.)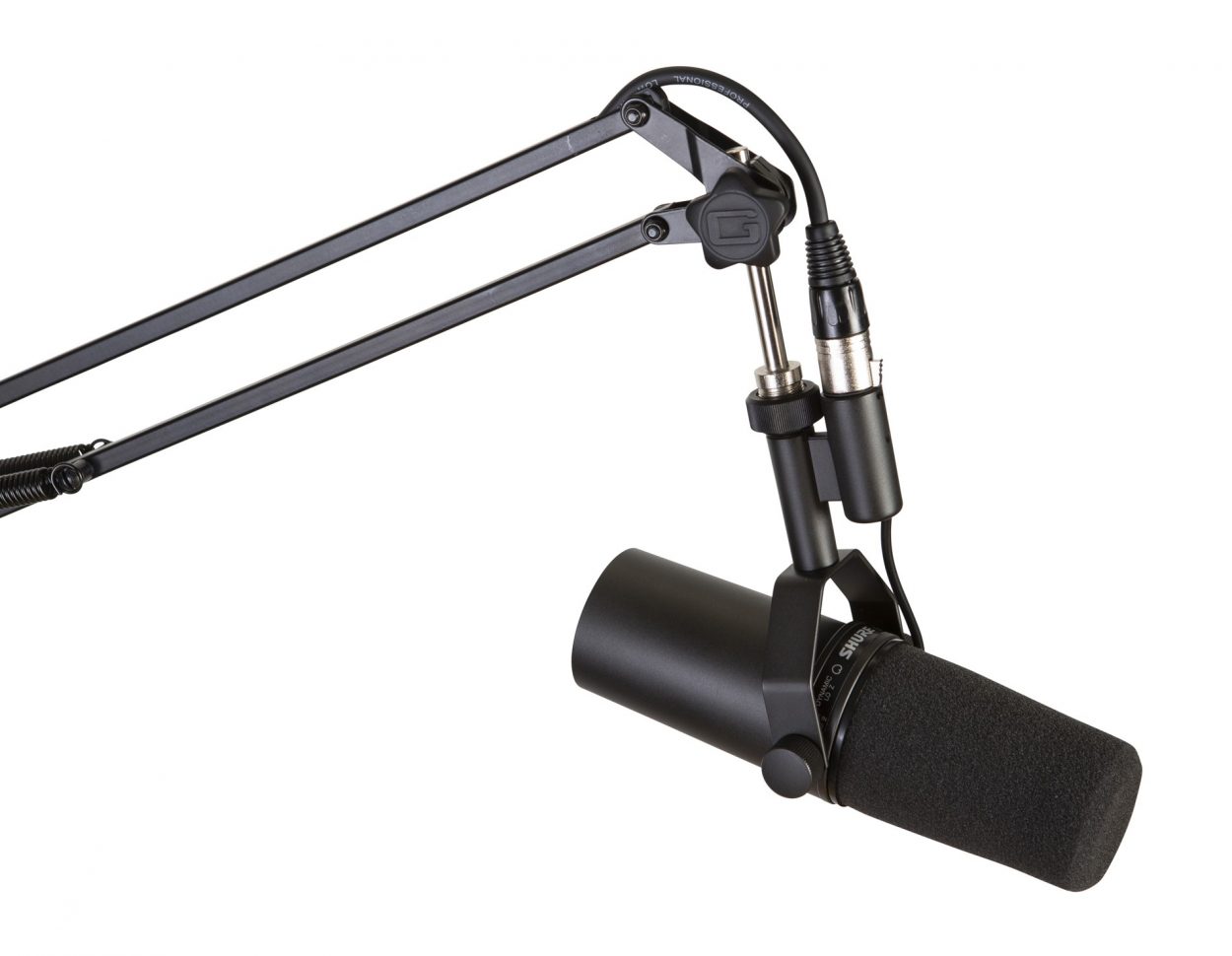 Last updated: March 17, 2023 | Read Time: 3 minutes
A microphone stand can be valuable to you when you're doing a podcast, creating a YouTube upload or making a music or video recording because it makes your entire process much more efficient and frees up space – and can be done well for under $50.
Additionally, a microphone stand will enable you to get just the right mic placement for yourself or others in the recording quickly (i.e. swiveling the mic and mic stand to the other person quickly) for the best quality sound, and, at the same time, physical comfort level for yourself and others.
Here is our list of best microphone stands under $50 (with expanded explanations directly below):
3 Best Microphone Stands Under $50 – 2023
The InnoGear Microphone Arm stand has a 5/8″-27 male to 3/8″-16 female screw adapter and has an adjustable microphone arm that can easily be manipulated to your liking.
The steel stand has a 1.5 kg (3.3 lbs capacity), which is more than likely more than you'll ever need and is very easy to use and set-up. The fact that this stand is also currently listed at under $20 is the reason why it takes our top spot.
+Pros:
Very easy to set-up
Fantastic price for performance value
Adjustment mechanism has a soft pad (to prevent scratches under your table)
-Cons:
Does not come with a pop filter (which you may not need anyways)
We have previously reviewed the TONOR Computer Microphone, and now we're listing the TONOR microphone arm stand as one of our top picks in this microphone stand arena. 
The TONOR microphone stand is made of steel and can hold a max load of 1.8 kg (4 lbs.), which again, is more than you'll likely need, but should give you some peace of mind. 
The base clamp is sturdy and very easy to adjust to pretty much any standard desk or table. In terms of the adapters for the microphone, you'll have a 3/8″ and 3/8″ to 5/8″ screw. 
The TONOR Microphone Arm Stand also comes with a pop filter for your benefit as well as 4 cable ties to keep things clean and tucked away.
+Pros:
Good build quality
Easy to use and set-up
Included pop filter
-Cons:
The length of the included pop filter arm could be a bit longer
For those looking for more of a traditional moving and "handing the mic over" to the other person experience, but with some flexibility in microphone height and angle, then this InnoGear Desktop Microphone Stand should be considered. 
The microphone stand height can go from 10.6 inches to 15.4 inches and features 4 non-slip cottons at its base so that when you're moving the mic it won't make as much noise and will prevent table scratches.
This mic has a metal 5/8″ male to 3/8″ female screw for multi-purpose and also has the added value of being able to being very portable, if that's of value to you.
Keep in mind that your chosen microphone's weight will have a bearing on the stability of this stand. Meaning, if your mic is too heavy there is a real possibility of your mic and this stand toppling over.
-Cons:
If your mic is too heavy there's a chance the stand can topple
Related Guides: 5 Best Computer Microphones Under $100