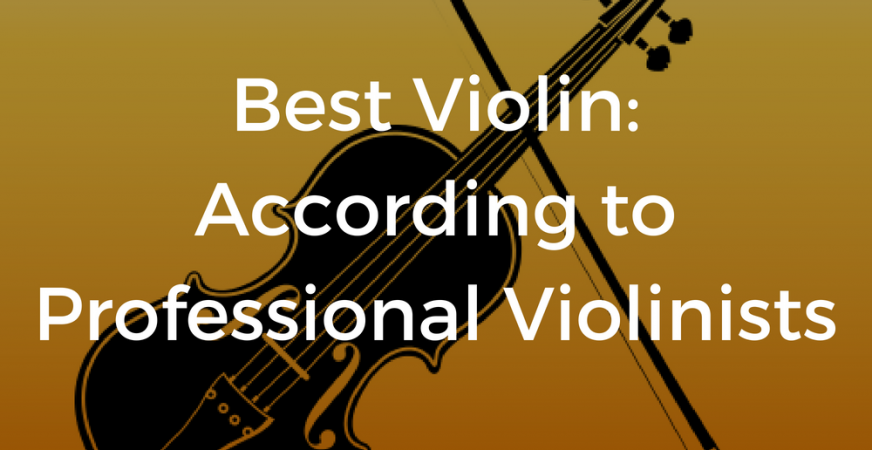 The Search for the Best Violin: 22 Violinists Offer Their Advice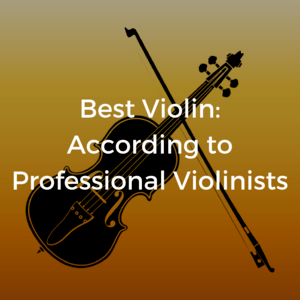 Violins are one of the most versatile instruments in the world – unfortunately, they are also one of the most difficult ones to choose.
This is probably because each violin has its own design, characteristic, and flair. So, what might sound amazing with one violinist can sound a bit off with another.
This is why decided to talk to the people who actually know what they are talking about: expert violinists.
Since all of the people on our list are seasoned musicians, we asked these violinists what their top pick of violin was, based on their wealth of knowledge and experience, and why.
Now, before we go any further, we should mention that most of the people that we reached out to are proud owners of rare, antique violins. So, you can't exactly head out and buy the exact models that they are playing.
I'm also really fond of "mom and pop" violin shops.  They are often family-run and have passed down the trade of violin-making and repairing. – Lindsey Stirling
Fortunately, they did have some really great advice on how you could choose the best violin for yourself.
This is great for anyone who is thinking of whether to buy an acoustic or electric violin. See, while e-violins are a little easier to distinguish and choose between, you need a little bit more experience when it comes to selecting between acoustic violins.
This is what we found out by examining what they had to say:
Top Violin Picks
As we said, trying to find out what the 'best' violin was more than a little tricky but we did manage to narrow it down a bit.
 Our experts Sarah Charness, Rohan Roy, and Dr. David Wallace all mentioned the
Mark Wood Viper
.
Like most of the other musicians today, our violinists tend to gravitate towards electric violins and they revealed that the Mark Wood Viper was one of the top options.
Now, this recommendation doesn't really come as a surprise.
Mark Wood is one of the most renowned violinists in the world and has played in the Trans-Siberian Orchestra, and has led an inspiring solo career as well.
Mark is also the owner of Wood Violins – an electric violin manufacturing company. He actually had a hand in creating the first solid body electric violin.
So, it really does make a lot of sense that Mark created a marvel as impressive as The Viper.
One of the most noteworthy aspects of The Viper is that it is self-supporting, which means that, as a performer, you have a lot more freedom to move around and express yourself.
What's probably most incredible about this violin, though, is that it lets you use traditional playing methods on it.
As a result, you get the resonance of an acoustic violin while still being able to amplify it how you want to.
While this is what our professional musicians had to say on the matter, let's take a look at some of the acoustic violins that really can be considered the best in the world:
Stradivarius Violins
Even people who don't know anything about violins have heard of the legendary Stradivarius violins.
These refer to the violins (and other stringed instruments) that were created by the Stradivari family. Of course, Antonio Stradivari was the most famous one of them all.
All of the fuss over these violins is deserved. This is because they produce a clearer and richer sound. Any listener will also have to admit that these violins produce a very unique sound.
Unfortunately, the average violinist is unlikely to ever get their hands on a Strad. The cheapest Stradivarius that was ever sold cost around quarter of a million dollars.
As you can see, there is a reason that only the best violinists in the world get to play these violins.
Guarneri Violins
While even an Average Joe may have heard of Strads, Guarneris are the favored choice of true professionals.
Giuseppe Guarneri, also known as "del Gesu", was the luthier responsible for these heftier and fuller violins.
So, if you are looking for a violin with punch and power, then a Guarneri is what you need.
Of course, like with Stradeveri violins, you probably won't be able to see or play one. Not only are these violins incredibly expensive, they are quite rare as well.
Best Violins for Beginners
Now, if you are just starting out and are looking for a good beginner's option, you are in luck.
One of the musicians who spoke to us, Sarah Charness, actually recommended the Mark Wood Stingray.
It is a lightweight electric violin that produces wonderful tone that is warm and clear. It is also excellent for live performances as well.
It is a great option if you want a violin that is easy to play but will also sound good at the same time.
Presenting Our String Ensemble…
Well, that's enough of stringing you along, so let's take a look at the responses from the stars of the show, in the order that we received them:
Tasmin Little – Guarneri Del Gesu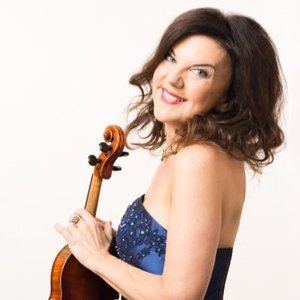 Bio: An immeasurably talented violinist, there is very little that Tasmin hasn't accomplished. She has performed at some of the most notable venues on every continent, winning awards such as the Gold Badge Award for Services to Music. She has also been appointed Officer of the Order of the British Empire (OBE). You can check out her website at tasminlittle.com or subscribe to her YouTube channel. 
"In my experience, the best instrument I have ever played was a Guarneri Del Gesu. I have played a few violins made by him and each one had great depth and sonority, as well as superb power. The evenness of tone was perfect and the colours that I was able to produce were so varied that it enabled my imagination to run wild!"
Sophie Armstrong – Yamaha Silent SV-200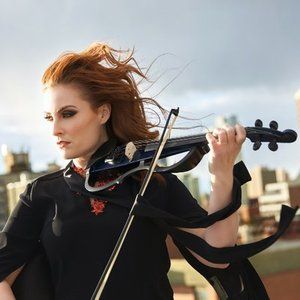 Bio: Sophie has travelled around the world, performing both classical and pop music. It is her passion and distinct music style that has put her on the map. She has played alongside such artists as Josh Groban and The Veronicas. Sophie has even been commissioned by several royal families to play for them. You can check out her website at sophiearmstrong.ca or subscribe to her YouTube channel.
"I play an acoustic violin which is 200 years old and as far as electric violins go, I have often preferred the The Yamaha Silent electric series as my choice for electric violins. But as far as acoustic violins go, there isn't really a best as such, as they are all individual one-of-a-kind pieces. If you're looking for a brand that can be replicated and purchased, I like the Yamaha Silent series because of the weight and feel and reliability and quality of the sound. I would say the SV-200."
 Jenny Oaks Baker – Panormo Violin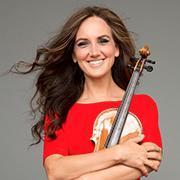 Bio: Jenny has hit all of the milestones that a talented violinist would expect to. She graduated from Juilliard, has produced Grammy nominated and Billboard chart topping music, and has played at some of the most prestigious venues like Carnegie Hall. Jenny has also soloed with The Pittsburgh Symphony, The National Symphony and The Mormon Tabernacle Choir, and now travels performing alongside her family. You can check out her website at www.jennyoaksbaker.com or subscribe to her YouTube channel.
"I believe that the best violins in the world were made by Guaneri del Gesu, but these violins can cost over 10 million dollars. I love my Panormo violin that was made in 1795, which although much more affordable than a Guaneri violin, still has a dark, rich and sweet sound. It also doesn't choke when I play with lots of passion and power.
Choosing a fine violin is an experience similar to the Harry Potter characters choosing their wands – it chooses you — but then hopefully you can find a way to pay for it!"
Damien Escobar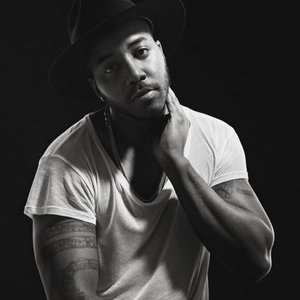 Bio: Damien has had quite an interesting career, filled with many highs and lows. Now, however, he finds himself an NAACP Image Award nominee and an artist who enjoys his spot at the top of the Billboards chart. His music resonates with many people as he has an uplifting and positive message to share. He also makes his own violins, which you can find at damienescobarviolins.com. You can also subscribe to his YouTube channel.
"The best violin for me would be an instrument with a warm and rich tone, however, the taste in sound of a violin is solely up to the player, each player has a different ear and style."
Una Palliser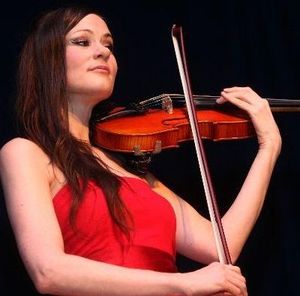 Bio: Una Palliser has dabbled in all corners of the music industry. She has played for global superstars like Shakira, Gnarls Barkley, Take That, and Leona Lewis. Una has also created and played music for TV shows, documentaries, and advertisements. To keep up with her career, you can follow her on Facebook at https://www.facebook.com/unapallisermusic/ or on Twitter @unapalliser.
"Personally having played electric violins on gigs for years I'm not keen on any of them, I'd much much rather play a nice acoustic with a good pick up mic. DPA 4099 mics on an acoustic violin is the best natural amplified sound in my opinion. There is, however, no totally ideal amplification for a violin. Bridge and Sonic violins do an acousto-electric violin that sound engineers really like. This is because there is rarely feedback/pick up of other instruments so there are few issues with volume, but again not at all as nice a sound as acoustic.
Bridge are happy to liaise about the kind of violin to be used, so the player can find an instrument they are comfortable playing on first. Perhaps, one similar to their acoustic violin to avoid a huge change when amplified. Electric violins look great – I played on Bridge for years, lots of great colours for stage. I do feel Yamaha electrics are quite underrated sound wise, for electric instruments."
Anastasios Mavroudis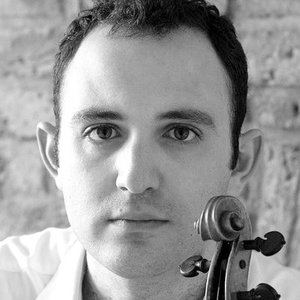 Bio: Anastasios' talent was clear from a young age and he was accepted into the Royal Academy of Music at 15. Since then, he has gone on to found the Fugata Quintet and has played at venues such as Royal Albert Hall, Wigmore Hall, and Athens Concert Hall. His performances have been broadcast all over the world. You can check out his website at anastasios.org or subscribe to his YouTube channel.
"The older a violin gets the better it sounds and if it's made by a highly respected maker then its value increases exponentially. [On the other hand,] mass-produced/factory violins are very low quality and even an intermediate student who can afford something better will avoid those. These manufactured violins are cheap and are really for beginners or young children who are likely to break/damage them by accident.
The kind of instruments that professionals play on are hundreds of years old and are all unique. A violin or bow from the same maker can be quite different from… other[s] because they are all handmade. Also, instruments by one maker may give a vastly different sound and feel from one player to the next. So you can't really say that you have a true preference before trying the specific instrument in question.
Of course, you can say that you have a general preference for Stradivarius or Guarneri, but that would be rather pointless/unhelpful to a general audience or to an amateur musician. There are only 200 to 500 instruments like these in existence and their market value is in excess of a million pounds. Even professionals often cannot afford these instruments and play on them for relatively short periods of time as they borrow them from wealthy collectors or museums and other foundations."
Justerini Brooks – Bachendorff Violin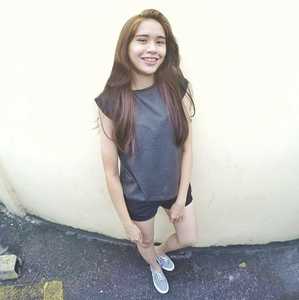 Bio: It is quite amazing how well Justerini can play considering is that she has only a few informal lessons under her belt, with much of playing being self-taught. She plays by ear and covers a variety of songs on her YouTube channel. She has garnered quite a following. You can subscribe to her YouTube channel or follow her on Twitter @justerinii.
"The violin that I've been using for my covers is a Bachendorff violin… I don't know the exact model of the violin. When I bought it there [was] no specific model written on it but this violin [is not that expensive]. I've been using this violin for about 6 years and it's good for beginners too. It has good quality sound as you can hear from my latest covers.
For me this violin is the best because first, as you can see from the physical appearance it looks like something that really provides good sound. It [also] already comes with a violin crest and a rosin when you buy it so basically you already have everything in it. That makes me satisfied with my violin."
Lindsey Stirling – Yahama Acoustic Strings + Silent Series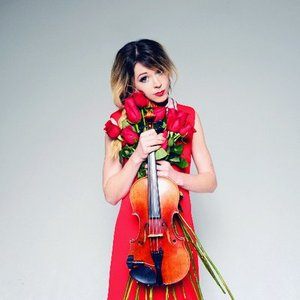 Bio: Lindsey's career is one that has taken the world by storm. She essentially created a genre of her own, harmonizing modern classical with electronica and dance music. This has earned her almost two billion views on YouTube, Billboard chart toppers, and even Billboard Music Award nominations. Not content with that, she is also an author and a motivational speaker. You can check out her website at lindseystirling.com or subscribe to her YouTube channel.  
"I am currently sponsored by Yamaha violins and perform on many of their instruments.  I play a lot of custom models, which is awesome because Yamaha has been willing to do some of the electric violin models in different colors and even "bedazzle" them, which provides awesome visual enhancement for my shows.  Violins can be kinda like shoes… they have to match with my outfit!
In the past, I bought several violins from Robert Cauer Violins in Hollywood, California. Their staff is very helpful and knowledgeable and are ready and willing to answer any questions you might have. If you are a beginner and want an inexpensive model to start out with, you can try Woodwinds & Brasswinds or rent to own from a music store near you.
This is actually what I recommend before purchasing a professional violin. This will give you time to decide whether or not you really want to play the instrument long-term, and will allow you to trade-in several different models until you find the right "fit" for you. I'm also really fond of "mom and pop" violin shops.  They are often family-run and have passed down the trade of violin-making and repairing.  You can almost always find one in any of the big cities in the US.  They typically stock instruments from all over the world, fix them up, etc.  You can go in, tell them your price range, and they'll bring you instruments to try.
Be sure to find a professional teacher who can assist you in your progress, and spend as much time on scales and arpeggios as you can.  To motivate yourself and avoid "burnout", always end each practice session with something "fun". If you aren't able to afford private lessons (highly recommended… even a few lessons make a huge difference!), study and learn what you can from resources like YouTube."
Sarah Charness – Cremona Violin + Mark Wood Viper + Stingray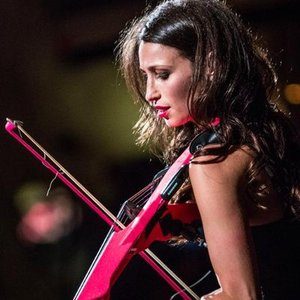 Bio: Sarah stands out with her talent, energy, and vibrant stage presence. This has led to her headlining a number of events like halftime shows and Mercedes Benz Fashion Week. Sarah has also opened for superstars like Diana Ross, The Chainsmokers, Steve Aoki, Ne-Yo, and others. You can check out her website at www.sarahcharness.com or subscribe to her YouTube channel.
"I honestly know very little about acoustic violins! I've had the same one for over ten years and because these transactions and purchases are done through a luthier, I don't do much research. For many players, using high-end instruments, this is the case. Most players recommend a certain luthier to go to, rather than an instrument "brand".
You also have to remember, that the average good acoustic instrument is a hundred years old! For a good Violin in the $2000 – $3000 range, I recommend purchasing a Chinese Violin. If you are looking for something higher end, go European. There are a million different makers out there and you really need to try the instruments. The same maker can make two extremely different instruments, they are not one and the same.
Cremona makes nice beginner instruments in the $2000 range. Electric violins are totally different. They are manufactured today by different brands etc. more similar to guitars. I highly recommend the Mark Wood Stingray for a beginner electric violin player. For something higher end I would go with Mark Wood's Viper (which is what I currently play on) or a Violectra made in the UK."
Ariella Zeitlin-Hoffman – Fiddlerman Apprentice, Concert, Master, + Soloist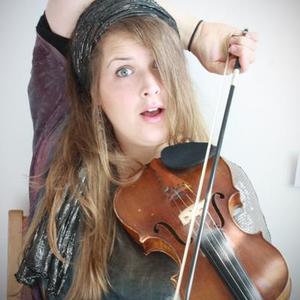 Bio: Ariella has been playing the violin for as long as she can remember. She has been tutored by some of the biggest names in the industry and continues to work on her craft each day. Ariella stands out for her ability to improvise and play by ear. You can check out her website at www.violinlikethat.com or subscribe to her YouTube channel.
"I highly recommend Fiddlershop for violins of all levels for people located in the US. Here, you can find the Fiddlerman Apprentice, Fiddlerman Concert, Fiddlerman Master, and the Fiddlerman Soloist."
Deni Bonet – Barcus Berry Vibrato-AE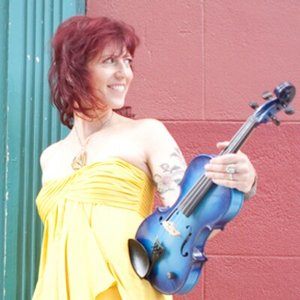 Bio: Although Deni was trained as a classical violinist, she wanted to show the world that there was more to the instrument. Her unique and fun sound led her to playing with some of the greats like R.E.M, Scissor Sisters, Cyndi Lauper, Sarah McLachlan, and more. She has performed for President Obama and even played at Carnegie Hall. Her compositions have also been featured on networks like NBC and HBO. You can check out her website at www.denibonet.com or subscribe to her YouTube channel.
"I record with several antique acoustic violins, but live I've played an electric Barcus Berry Vibrato AE Acoustic-Electric for most of my professional career. I'm known for the gorgeous blue model, though I also own most of the other colors. Audiences love a violin that isn't brown! But I've had to upgrade their violin myself to make it perform at a professional level.
I still use the original Barcus Berry pickup, but I installed a custom transformer to get around the problems that a high impedance pickup has with interfacing with wireless systems, pedals, direct boxes, etc. The sound I get with my custom rig can be extremely warm, but it still can cut over a full band."
Hannah Kirby – Simon Joseph Violins + Bridge Lyra Dragon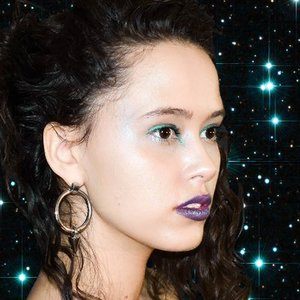 Bio: While Hannah may have found her claim to fame on the TV show, 'The Voice', she had been mesmerizing audiences since long before that. Her energy, voice, and playing talent have ensured that she has always been asked to come back after every performance. Her music style is an energetic mix of R&B and rock 'n' roll. You can check out her website at www.hannahkirby.com or subscribe to her YouTube channel.
"Simon Joseph acoustic violins from Romania "produced only by hand"… are a wonderful choice that won't break the bank. The tone of my Simon Joseph violin is even across all strings, not too bright on the upper register and not too dark on the bottom register. These violins are a great choice for classical, jazz, and fiddle players alike. The tone is not altered noticeably by raising or lowering the action (height of the strings).
I would also recommend the 5 String Bridge Lyra Dragon as an electric violin. It is not only the coolest cat in town, but also the sweetest sounding cat. It has a rich and vibrant tone that won't be overwhelmed in the midst of a rock band, yet will not overpower a jazz trio. The tone across all strings is balanced and full, the upper register is never harsh. There is a volume nob with a lot of room and a tone knob as well to get you that perfect sound. The tuning pegs are like magic and the violin itself is almost as light as an acoustic. [They are made by] Bridge Violins in the UK. My Lyra Dragon is the custom Silver Marble model."
Rohan Roy – Mark Wood Viper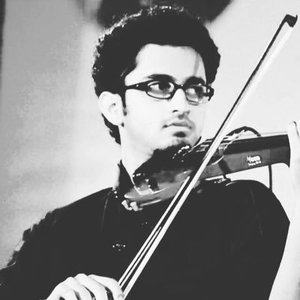 Bio: Rohan was born into a family of musicians which explains why he began to learn the violin at just five years old. He has also won the Challenge Cup and received a gold medal at the Royal School of Music in London. He also performed music in a number of movies, although he is currently involved in his solo work. You can subscribe to his YouTube channel or follow him on Twitter @rohanroyviolin.
"I would be happy to talk about my experience with the violin I love to play. It's the Mark Wood Viper Electric Violin! Apart from the cool guitar-like design, it packs quite a lot of power and depth when amplified. It comes with 4 strings, all the way till 7 strings. The one I play is a 5 string custom made outfit which has a violin as well as viola range with a lower C string.
Since it is electric and can be plugged into an amplifier, I can use any pedals used with guitars or any electric instrument like Distortion or Wah Wah! Oh Yeah! Why do I love this violin? The violin has a Chest Support System and a strap, so when I have it on, the violin literally floats in the air and there's no need to hold it with the chin like a traditional violin. Hence the player is completely free to move his head around and engage more with his band or the audience. Wood Violins is one of the premium electric violin makers right now and I would really recommend this to any aspiring players who are trying to expand their boundaries and explore the world of electric violins."
Asher Laub – Yamaha SV-255 SV Pro 5-String + Aurora 4-string Acrylic Electric Violin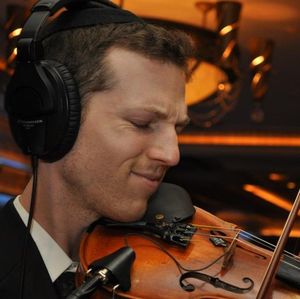 Bio: Asher was still a toddler when he began his classical violin training. His early start led to him performing at the Buffalo Philharmonic at thirteen years old. His talents at trans-genre improvisation is what earned him performances around the world, including Madison Square Garden. You can check out his website at www.asherlaub.com or subscribe to his YouTube channel.
"When it comes to classical I recommend paying more attention to the acoustics of the violin and less to the price tag. I have a $6000 violin that sounds better than a list of $100,000 violins by far. Electric violins are a bit of a different story. I like the ZETAs for their midi capabilities, the Aurora violins for their sheer beauty and tonal quality. The downside for both is the weight on your shoulders. I've found the Yamaha electrics to be the lightest with excellent quality. Yamaha SV-255 SV Pro 5-String and Aurora 4-string acrylic electric violin.
Judy Kang – Douglas Cox Violins + Guarneri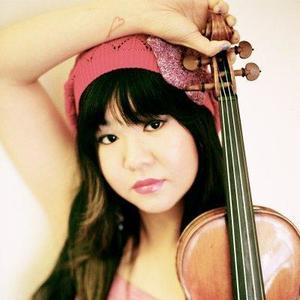 Bio: Judy has always been ahead of the curve, graduating with a Bachelor's Degree in Music at 17. Since then, she has had a rich career, managing to balance classical and pop performances. She has played with and composed for stars such as Lady Gaga and Lenny Kravitz while also performing at Carnegie Hall. She has also released albums that have been nominated for awards. You can check out her website at www.judykang.com or subscribe to her YouTube channel.
"I have been fortunate to play and perform on some of the most rare and precious acoustic violins such as various Stradivari… and Guarneri Del Gesu, among other fine violins. I have a personal preference to a full dark, rich sounding tone, so I enjoy the Guarneri. I currently am playing on a modern instrument by Douglas Cox with which I am able to produce that warm, rich quality and project powerfully in a large concert hall."
Anne Harris – Roth Violins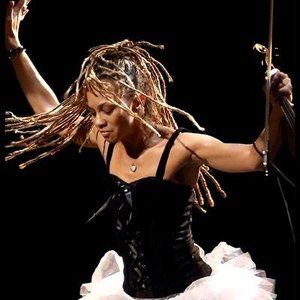 Bio: A talented violinist and performer, Anne brings something new to the scene by focusing on Blues music, a genre close to her heart. She has released numerous indie albums and has traveled around, performing with some of the biggest names in the industry. She has played with Otis Taylor, Billy Branch, and Jefferson Starship. You can check out her website at www.anneharris.com or subscribe to her YouTube channel.
"I am an American Roots and Blues musician. I play a 1961 Ernst Heinrich Roth reproduction of a Josef Guarnerius, Cremona 1734. I play with many different artists. I tour nationally and internationally and do a fair amount of recording as well. The majority of my playing is amplified, so I have an LR Baggs piezo pick-up bridge installed on my instrument and I play through an LR Baggs DI called 'The Venue'.
Additionally, I sometimes play through guitar effects pedals. So my sonic needs vary quite a bit, but my bottom line is I want warm, vibrant, slightly darker tones that are even top to bottom. I love the rich tones I get from my instrument. Its natural voice is smokey, darker and lovely, and it translates beautifully when amplified which is also a testament to the LR Baggs products. My greatest need is range – the ability to play in many different situations. And my Roth provides me with this versatility. There are a wide range of classes of Roth instruments and this one is an upper, mid-range violin. The sound, quality, and durability of my fiddle is perfect for my needs."
Rob Landes – Thunderstruck Violin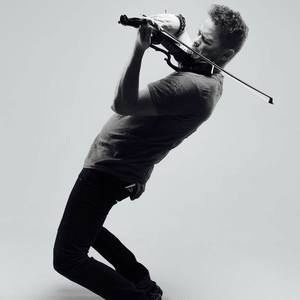 Bio: Rob's career took off when he was fairly young and he has been playing for crowds since he was 10 years old. Since then, he has toured around the world playing with the Utah Symphony, San Diego Chamber Orchestra, and BYU Chamber Orchestra. After this, he began to cover popular music which landed him impressive gigs like New York Fashion Week and the Sundance festival. You can check out his website and store at https://www.roblandesmusic.com/ or follow him on Instagram @rob_landes .
"The best violin I've ever tried was made 300 years ago in northern Italy by a man named Antonio Stradivari. He is generally regarded as the best and most famous violin maker to have ever lived, and only 500 of his instruments exist today, regularly fetching between 1 million and 15 million dollars. I tried one when I was just 17 years old, and this particular one was nicknamed "The Firebird". I was afraid to touch it, let alone play it, but it had a glow and power to the tone that I've never experienced up until that point. As I played on it, the response was so quick that it almost felt like it 'knew' what I was going to play before I did.
Now, for the rest of us who don't have this kind of budget, I have played many different violins as both a student and teacher throughout my 30 years of playing, and I was impressed with the "Thunderstruck", in particular. It's based on one of Giuseppe Guarneri del Gesu's most famous violins, the "Cannone", nicknamed for its power and depth of sound. This model… has a big sound as well, especially in the upper register on the E string, and has the best response I've experienced with violins in that price range. You can check it out at my website under the "Thunderstruck" model name."
Philippe Quint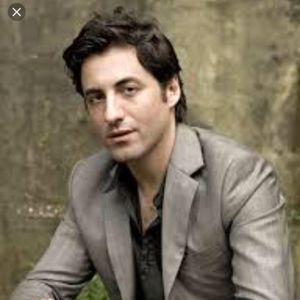 Bio: Philippe is known for his innovative take on traditional music and his modern look at music has earned him Grammy nominations and the Ambassador of Arts award in 2014. He is also one of the most sought after violinists in the world and has played at venues such as Gewandhaus and Carnegie Hall. You can check out his website at www.philippequint.com or subscribe to his YouTube channel.
"I don't believe there is such thing as "best" violin. Instruments are very personal and must be chosen based on individual's needs, physique, and a concept of sound. I've been fortunate to have been playing on a number of magnificent instruments in the last two decades. Those are mostly instruments that were crafted by the great Antonio Stradivari and Giuseppe Guarneri del Gesu. Those makers are commonly known as the most well-known makers of all time.
However, not all of them are perfect and as I mentioned above there needs to be a great chemistry between performer and his/her instrument. Not to mention, the right bow to produce the right sound. Since the above instruments are virtually impossible to afford, today's classical musicians have been looking into modern violin makers. The few that have emerged are: Samuel Zygmuntowicz, Peter Greiner, Gebran J. Yakoub, Alexandra Radonich, to name a few. But even those have become rather pricey and in great demand with a wait list. The new rise in solid production of affordable instruments for a good value and of decent quality are now hailing from China."
Dr. David Wallace – Mark Wood Viper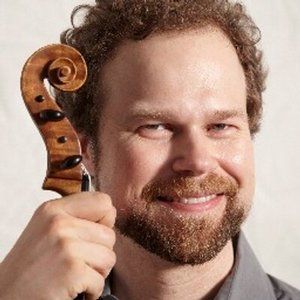 Bio: David is an incredibly eclectic musician who serves as Chair of the String Department of Berklee College of Music. As a musician, he has played at the New York Philharmonic and Chamber Music Society of Lincoln Center. As a composer, he has received commissions from Juilliard (where he earned his doctorate), Carnegie Hall, and the New York Philharmonic. You can check out his website at www.docwallacemusic.com or subscribe to his YouTube channel.
"A choice of violin is incredibly personal, and can vary tremendously according to the kind of music that you want to play.  I play quite a bit of rock, pop, and heavy metal, and I love the tone and versatility of the hand-crafted Viper electric violin designed by Mark Wood. From the patented self-supporting system to the incredible signal generated by the Barbera transducer bridge, this has been my choice of electric instrument since 2002."
Val Vigoda – Mark Wood Viper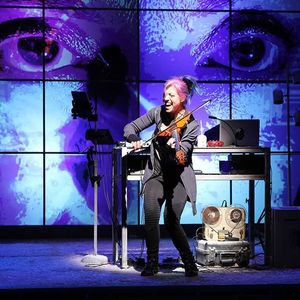 Bio: Val Vigoda has had quite the musical career that spans performing solo acts, doing musicals, and touring the world with famous artists. She has performed with legendary individuals like Cyndi Lauper, Joe Jackson and the Trans-Siberian Orchestra. She also founded and toured with the band GrooveLily. You can check her work out at valvigoda.com or subscribe to her YouTube channel. 
"I highly recommend the Mark Wood Viper electric violin, which is my main ax. I play a six-string fretted version, which is ideal for my needs (accompanying myself while I sing, moving quite a bit while playing). The tone is even and warm, the design is eye-catching and ergonomic, and it sounds great through an amp and/or with guitar effects."
Elena Thompson – Zeta Jazz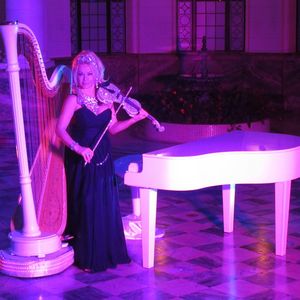 Bio: Elena is a violinist who is always on the lookout for that wow factor. In addition to being a talented musician, she is also an incredible performer and is known for her unique performances such as with the LED dress. It is this passion that has her focusing on wedding and corporate events in Canada. You can check out her website on www.elenamusician.com or subscribe to her YouTube channel.
"For [the] last 20 years I [have played] most electric violins. My latest favourite [is the] Zeta Jazz. But really any violins from Zeta are solid [and] great. Unfortunately, [they are] very pricey – but it's definitely worth it!"
Estella Elisheva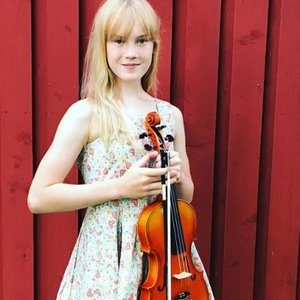 Bio: At just twelve years old, Estella is much sought-after violinist. Despite her young age, she finds inspiration from classical music and artists. She performs concerts all around Estonia and is considered to be one of the most talented musicians of her age. You can check out her website on estellaelisheva.com or subscribe to her YouTube channel. 
"I am very young and don't have a lot of experiences with different violins yet. I myself practice with Maggini's copy but as Lance Armstrong once said: It's not about the bike. I will tell [you] the same: it is not about the violin – the most important [thing] is the feeling, love towards music and the attitude. I think it is [the] same with great violinists – they can play easy children's music but you'll hear and feel the difference and notice straight away their greatness.
I would definitely love to test different violins in the future and hold the famous Stradivarius and other masterpieces. But now all my concentration is to practice and play as well as I can. I am collaborating with my current violin, we are friends and we support each other – if you know what I mean. I have no bad words about my current violin. It is not possible to play, if you don't like your 'partner' [which] is what my violin is to me. I will think about the advanced violins once there is a need."
When you are looking for the best violin for yourself, it can actually be more useful for you to listen to advice from professional musicians rather than just have the name of a violin in hand.
Well, this is exactly what this resource provides to you. You have now heard from a variety of experts on just how you can choose from some of the best violins in the world.
All of this means that you really are better equipped to make your own decision about what the right violin for you is.
Now, you should have a much easier time finding your perfect instrument.
So, let us know – what do you consider to be the best violin on the market?