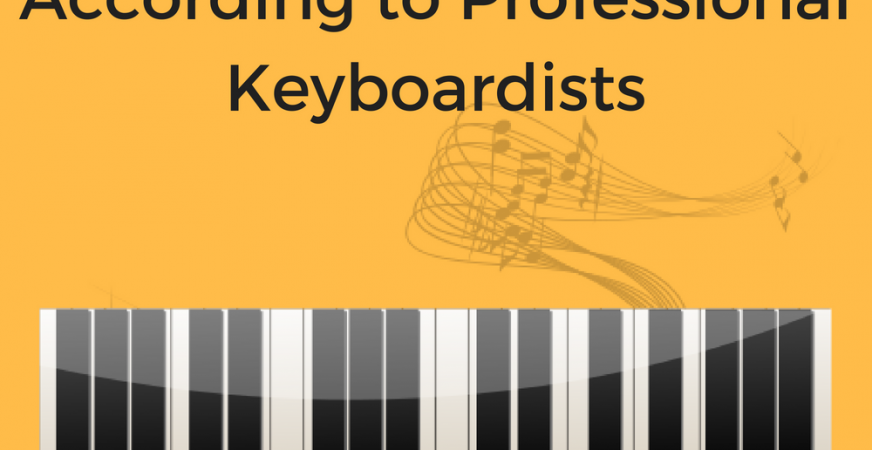 Best Electronic Keyboards: 17 Professional Keyboardists Reveal Their Top Choice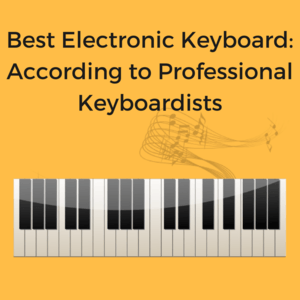 What makes an electronic keyboard so special is that it offers you complete freedom when it comes to creating music.
However, before you can begin to tickle the ivories and make beautiful music, you first have to find the right keyboard.
Of course, even if you have a few years of experience under your belt, this isn't the easiest thing to do.
This is mostly because there are so many options out there that it can be difficult to narrow it down, even to just a handful of brands or models.
Since we've had similar luck trying to find our dream keyboard, we reckoned that a little expert help could go a long way.
We contacted musicians that had been in the business for quite a while and asked them what they thought was the best electronic keyboard and why.
Now, before we get into their recommendations, you should know that while the responses were varied, there was one thing that the keyboardists could agree on:
When it comes to choosing the best electronic keyboard, the range of patches and samples available on the instrument is an important deciding factor.
So, with that out of the way, let's move on to analyzing what our experts had to say.
Electronic Keyboard Top Picks
Like we said, the musicians that we reached out to each had their own idea of what the best piano keyboard brands, model, and series were.
This is why we decided to break it down – to give you an idea of what the general consensus was for each of these categories.
Best Electronic Keyboard Brand
Let's take a look at what we know about these two notable brands.
Nord Keyboards
This company didn't actually get their start making keyboards – they actually built percussion pads.
However, by 1995, they went onto release their first synthesizer and the rest was history. For the most part, today they are known by their vividly red keyboards.
If you are wondering just what makes the Nord brand so special, though, it is a few things.
At the very top of the list, you will find that the 'feel' of this instrument is quite unique – it really helps you to enjoy your playing more.
It's tricky to put the exact sensation into words but from the moment that your fingers touch a Nord keyboard, you just know it.
There is also the fact that once you get the hang of the modules on the keyboard, it allows you to easily create the sounds and music that you want. This doesn't just come in handy for studio recording, it is also great for live shows.
Yamaha Keyboards
Yamaha is arguably one of the most recognizable brands for instruments, and with good reason.
For one thing, this brand has keyboard models for performers of all skill and experience levels.
Yamaha keyboards are also known for their wide variety of features. This includes a number of different accompaniment styles, voices, sounds, and more.
So, these keyboards work well for anyone looking to get creative with sounds and styles on a wide range.
Last but not least, there is also no denying that Yamaha offers excellent value for all of their keyboards.
Best Electronic Keyboard Series
A number of our keyboardists crowned the Nord Stage 2 and Stage 3 series and the Yamaha Motif Series as winners.
The Nord Stage 2 was released in 2011 with its main features being sampler functionality and an improved synthesizer model.
The Stage 3 followed in 2017, complete with increased sample memory and greater memory for the piano section. It also boasted a C2D organ engine and an A1 synth engine.
As for the Yamaha Motif series, it has been around since 2001, starting with the Motif Classic. These days, though, it is the Motif XF that take center stage with weighted keys, an AWM2 tone generator, and 128 note polyphony.
Electronic Keyboard Model Top Pick
Narrowing it down even further, we found out that the most commonly chosen models were the Nord Stage 2 HA88 and Yamaha Motif XF8.
The Stage 2 HA88 is equipped with the fully weighted Hammer Action keyboard that offers up a much better response.
The Motif XF8 is known for its Flash memory expansion capabilities and balanced hammer effect which mimics an acoustic piano well.
Our experts have more to say about these two star electronic keyboard models, so read on!
Ladies and Gentlemen! Introducing Our Opening Act…
Here you will see what professional musicians have to say about some of their favorite electronic keyboards. Their responses are in the order that we received them:
Bob Baldwin – Yamaha Motif XF8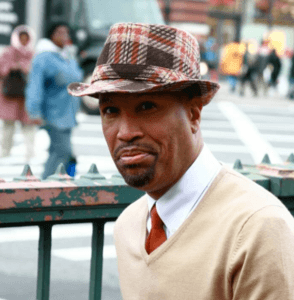 Bio: Bob is a versatile guy – he is a musician, composer, radio host, and curator and has been playing piano since he was 4. His focus is in Contemporary Jazz. Bob has recorded numerous albums all over the world and continues to perform for fans both stateside and worldwide. You can find out more about Bob at www.bobbaldwin.com or keep up with his music on YouTube.  
"My best experience with an electronic keyboard starts and ends with the [Yamaha] Motif series. Their latest installment Motif XF8 has been a gig lifesaver because it gives me a solid piano and [Fender] Rhodes patch (The Rhodes sounds very convincing), but the pads and string patches are equally beautiful! The Motif records great as well, especially when you run it through a hi-end mic pre for extra warmth… Piano sounds are convincing even to the feel because Yamaha makes great pianos!! The Yamaha Motif RULES!!!"
Tim McDonald – Yamaha Motif XF8, MO8, + P series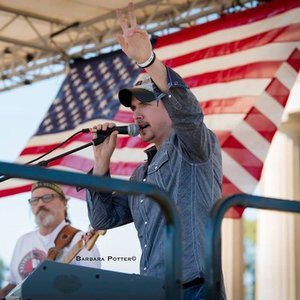 Bio: Tim started playing the piano at a young age and was accepted into the Classical Guild Society at 9. Since then, he has gone onto play with some of the greats including Johnny Hiland, Hank Williams Jr., Larry Carlton, Olivia Newton-John, Blake Shelton and more. He also tours with his band, the Tim McDonald band. You can learn more about Tim on timmcdonaldband.com or follow him on Twitter @TMacCountry.  
"Anything Yamaha! Built for the professional player in mind not just the programmers – I mean real players that don't transpose and are true students of the instrument! Yamaha Motif XF8 hammer action weighted for Studio or [Yamaha] MO8 weighted for live applications! For Radio touring I use the light weight [Yamaha] P series with built in speakers."
Rod Keiser – Yamaha YPG-635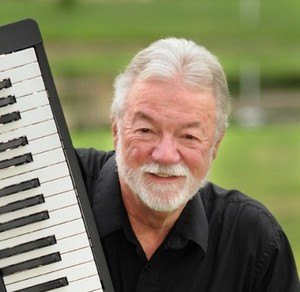 Bio: Rod has had quite the career, performing both as a soloist and with bands. He has featured as a soloist for the University of South Florida Symphony Orchestra and has played with everyone from Dickey Betts to the U.S. Air Force Band. He has even played for Donald Trump several times. You can find out more about Rod at www.rodkeiser.com.
"I'm a bit old school and play solo keyboard using the keyboard rhythm unit. I play a Yamaha YPG-635 which is outdated and not even a stage keyboard but [it] has an outstanding rhythm unit with a wide variety of patches and a great keyboard found. It's outdated but if Yamaha ever builds a worthy successor, I'll be first in line to buy it."
Karina DePiano – Nord Stage 2 HA88, Dave Smith Instruments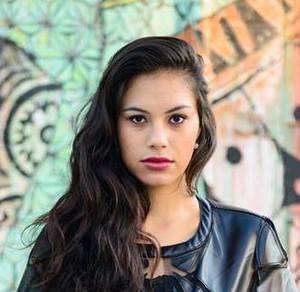 Bio: In addition to being a talented keyboardist, Karina is also a composer, musical director, and background singer. She has performed with Alessia Cara, Rita Ora, Fifth Harmony, Miley Cyrus, and has supported Thirty Seconds to Mars and Phantogram. She has also played with the Filipino American Symphony Orchestra. You can find out more about her at www.karinadepiano.com or follow her on Instagram @sheplaysdepiano
"The Nord Stage series can do just about anything and does so quite effortlessly without any major menu diving hassles. I use the Nord Stage 2 [HA88] (or the new Stage 3); it has beautiful piano and electric piano sounds, an easy to use organ, and an extensive sample library in which the user can upload his or her own sounds. The onboard effects provide an endless palette of colors to play with.
I play for pop artists that use specific vocal chops, synth sounds, and effected sounds, and the Nord allows me to sample those sounds straight from the record and play them live for the ultimate live show! The Nord also creates layers and splits more easily than any keyboard I have worked with. On the analog synth side, I love anything and everything from Dave Smith Instruments! Between the Nord and any DSI synth, I can get a full range of sounds and customize it to any show."
Mack Grout – Nord Stage 2 SW73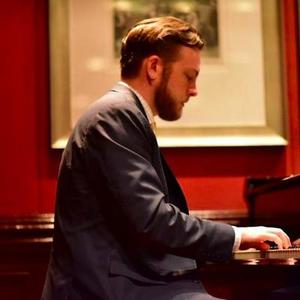 Bio: While Mack got his start in classical music, he grew to love jazz and blues music. His talent and efforts earned him a National Louis Armstrong Award as well as numerous scholarships to prestigious schools. Mack has performed as a soloist as well as a band leader, engaging in a variety of genres. He is currently with his trio International Groove Unit. You can check out what he's up to on www.mackgroutmusic.com or keep up with this music on YouTube.  
"As a professional keyboardist gigging with different bands and playing as a sideman I absolutely love and recommend the Nord Stage series of keyboards (I use a Nord Stage 2 [SW73]). It is a great keyboard for the seasoned pro or the amateur! The three separate sections give you all you could ever need, whether it is an overdriven organ sound, screaming lead synthesizer, or vintage electronic keyboard sounds such as the Rhodes and Wurlitzer. The icing on the cake is the amazing grand piano samples which I even use for recording! The fully weighted key action feels amazing. You will enjoy this keyboard!"
Julian Pollack – Dave Smith Instruments Prophet 6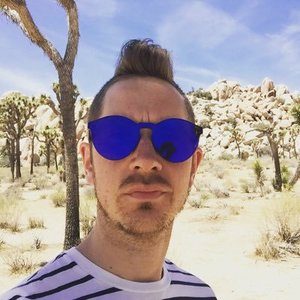 Bio: Julian has made quite a name for himself for someone so young. While he has performed with the likes of Tierney Sutton, John Pizzarelli, Ari Hoenig and more, he also headed up his own groups. He has both written and performed with orchestras around the world. He currently runs his own studio Bridge + Water Productions. You can check out what he is up to at www.julianpollack.com or follow him on Instagram @iamj3po.
"My favorite keyboard is the Dave Smith Instruments Prophet 6. It's the one keyboard I use on every gig. It is such a sweet sounding synth with its all analog oscillators and filters. Creating sounds on it is a joy and its classic layout makes it really easy to use. I highly recommend it to anybody who plays synthesizers live. It is also a beast in the studio."
Scott Guberman – Nord Electro 4 SW73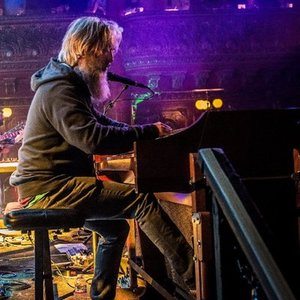 Bio: Scott's been playing in rock bands since high school but his real break came when he played a few sets with the Grateful Dead. His link to the band didn't end there though and he has performed with Phil Lesh, Tom Constanten, and Vince Welnick. He also leads his own band the Scott Guberman Band. You can see what he's up to on www.scottguberman.com or keep up with his music on YouTube.  
"The Nord Electro 4 SW73 is by far my favorite electronic keyboard. Every sound: pianos, organs, samples, are all superb sounding. The playability of the samples is excellent. Extremely expressive and dynamic while still sounding smooth and consistent; as opposed to other electronic keyboards with too many sample layers.
The keyboard action is perfect whether you want to play pianos, synths, or organs. It's quick, even, and the waterfall keys feel like the real thing when playing organ. The B3 engine and Leslie simulator respond just the way they should.  It travels well on the road because it's a solid build. Last, but not least, this thing looks great."
Steve McQuarry – Nord Stage 2 HA88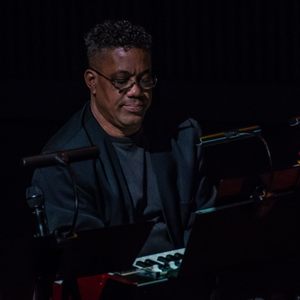 Bio: Although being well-known as a keyboardist, Steve is also a composer, orchestrator, and arranger. He has performed with some of the greats such as Dizzy Gillespie, Louie Bellson, Clare Fischer John Cage, and the Colorado Orchestra Symphony. He also has his own indie label, Mandala Records, where he continues to produce music. You can find out more about him at www.mcquarry.org or listen to his music on YouTube.
"The Nord Stage 2 [HA88] is a great workhorse of an electronic keyboard, for studio and live performance. You have available pianos, organs and synths, at your fingertips!"
Paul Stafford – Yamaha Motif XS 8, Fender Rhodes Mark II Seventy Three, + Nord Stage 3 88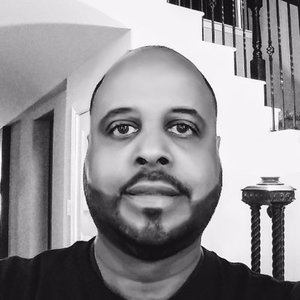 Bio: Paul has been playing a variety of instruments since he was quite young and only moved to the piano later on. He was introduced to jazz music and quickly fell in love with it. In addition to having connections with international musicians, Paul has also performed with Peabo Bryson and Howard Hewett. He is now with the UMI Jazz Industry. You can learn more about him at www.paulstafford.us or follow him on Twitter @umijazz.
"All of my choices are on analog tones for electric keys, this is based on my style of music as well as my younger years of sponging on different genres of music. These tones are warm and mellow, yet stand out with character when approached correctly. I've applied these sounds over and over again to Fusion & Smooth Jazz, R&B, Classic Rock and Funk… as they are the backbone to my signature sound.  Every musician has their own sound, mine is based on the following as I believe this is true for others as well.
Tone – The duration of the instruments sound, pitch, intensity (or loudness), and timbre (or quality).
Response – The way the piano or guitar react and feel as you strike or approach a note and/or chord.
Character – This is a combination of Tone and Response. The way you phrase your music, the quality of feelings.
Your choice of Tonality, Instrumental Responsiveness and Characteristics will define your Musical Signature.
Below are my favorites, without the technical jargon:
Yamaha Motif XS 8 – This is my go-to board when writing. The tones are favorable, the keys are weighted but seems a little light and feels like plastic compared to other weighted keyboards. The Motif XS8 has never let me down, I love the response from the Yamaha sounds 100% including digital and synth. This board weighs a ton and is not fun to move around. It's my stationary studio keyboard.
Fender Rhodes Mark II Seventy Three – will always define my sound. These boards are classic and stylish. This is the sound that every keyboard manufacture[r] in the world is after. The weighted keys feel great [and] the response is a bit different as well. You have to bite down (Attack) the keys to obtain a faster response. I will drag this heavy thing around the world with me.
Nord Stage 3 [88] – I don't know the history of Nord, but I love everything about it with the exception of its loud RED color. The Nord brand is serious about sound and the machine that produces it. The hammer action weighted keys are on point. The Electrics Keys are warm with great response to any approach and the organs are fully polyphonic."
MJ Walker – Roland RD-700GX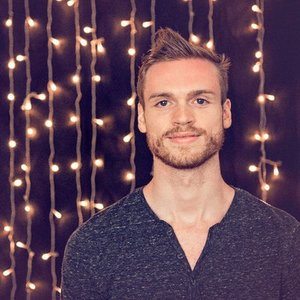 Bio: Michael co-founded the band Paradise Fears when he was still in high school and went on to garner a dedicated fan base with millions of views on YouTube. Their album actually reached the number 2 spot on iTunes Alternate Artist list. He also went on to launch his solo career, releasing an album that was well-received. You can find out more about him at www.mjwalkermusic.com or listen to his music on YouTube.
"I bought a Roland RD-700GX in 2010 and it's still the best keyboard I own. So I am a big fan of Roland, but there are a lot of other great brands today. The most important thing in my opinion is getting a weighted keyboard that responds well to the dynamics of what you're playing. It should have MIDI capabilities, and you'll [have] SO many high quality virtual instruments available to you that built-in sounds aren't a huge priority anymore (for me, at least)."
Mike Schmid – Nord Stage 2 HA88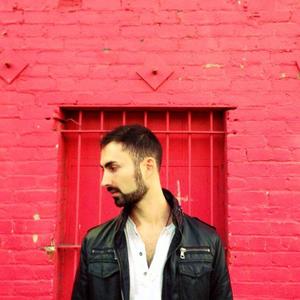 Bio: Mike has worked with a long list of famous singers. They include Miley Cyrus, Troye Sivan, Sheryl Crow, Aly & AJ, and lots more. He is also known for his songwriting ability and has even won an award – USA Songwriting Competition. Mike's songs have also featured on numerous TV shows and he has released 6 albums. You can find out more about him on www.mikeschmid.com or subscribe to his YouTube channel.
"By far, my favorite keyboard is the Nord Stage 2 [HA88]. I use it on every gig. The flexibility in layering, gorgeous meticulously sampled instruments, big customizable library of vintage and modern instruments, great onboard effects (including the beautiful "Vibe" warble), ability to add your own custom samples, and perfect hammer action (on the 88-key model) make it perfect for any job."
Jayar Mack – Yamaha Motif ES6, MOX6, MM6, + MM8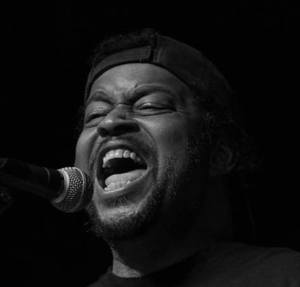 Bio: There is very little that Jayar can't do considering that he can play multiple instruments, compose music, and works as an arranger and a producer. To top it off, he also received a Latin Grammy nomination as a part of the CINTRON. He has also worked with The Manhattans, The Delfonics, Ray and more. Jayar released a solo album as well. You can see what he is up to at www.jayarmack.com or visit his Facebook page.
"I really dig the Yamaha Motif ES Series…they've got great foundation patches for Piano, Rhodes, Clavinet, etc.  I like the pads and the string patches. There's 16 track sequencing capabilities, plus multi-patches on board that you can play in real time. Right now I have the Yamaha MOX6, MM6 and MM8 in my arsenal; but I'm about to pick up my 3rd Motif ES6 [be]cause it's just one of my all-time favorite electronic keyboards to play."
Andy Whitmore – Minimoog Model D (Reissue)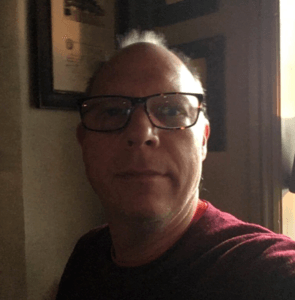 Bio: Andy's talent got him noticed by some of the most legendary musicians including Boy George, Elton John, and Diana Ross. He also had enormous success as a music producer, working with Peter Andre and Danni Minogue to create major hits. He now runs Greystoke Studios, passing on his expertise to young talent. You can learn more about Andy on www.andywhitmore.com and YouTube.
"Minimoog Model D reissue – I bought this synth last year after doing a lot of research on it. I was doing a session for Sigala [and] needed the 24k Bruno Mars bass sound… I can't remember being so excited about buying a new keyboard – as these days – we just get them as plug ins – [and] they always sound so weedy. I picked up the Moog [and] was blown away right from the start.
Unlike my old Moog – this works through midi, or off the Moog keyboard perfectly – [and] seamlessly. It has all the benefits of the old Moog with today's precise engineering. The sound is fat, the tuning is perfect [and] the synth is really stable. The only downside – compared with my old Moog is – if you double track it, [it] actually phases which, for an analogue synth, would seem impossible but it does happen. I still love my old Minimoog – its duller, warmer, [and] less stable – but the new Moog is actually like a different synth – different sounding [and] much more user friendly. I would 100% recommend the new Minimoog as the best synth on the market currently."
Lisa LaRue – Korg Triton Extreme 88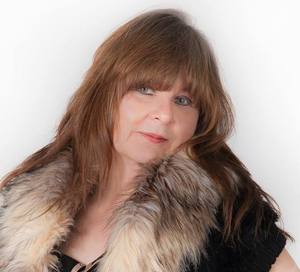 Bio: Lisa has been a musician and composer from a very young age, eventually going on to be the first female artist signed to the Sound of America Records label. She has worked extensively with John Payne, Michael Sadler, and her band 2KX. This has earned her numerous commendations including the Oklahoma Music Awards "Native American Artist of the Year". You can find out more about her on her website www.lisalaruemusic.com.
"My preference for electronic keyboards is Korg. I've found they have reliability beyond compare both in a stable environment, and when stored for long periods or traveling. As most keyboardists have had at least one in their stable, there's also credibility, the offering of numerous patches to fit all styles, and ease of programming and recording whether on-board or through the players' computer system of choice.
I find they are easy to navigate, no matter how complex technology may change. [As for the model I would recommend] the iconic Korg Triton Extreme (88-key). Editing, sequencing, traditional, modern, reliability. It's got it all, and hard to improve upon."
Umut Erhan – Korg Kronos X73 + X61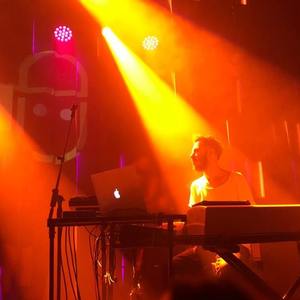 Bio: Umut is a very unique musician – in addition to being a keyboardist and a sound designer, he is also an architect. He merges his two passions in YouTube videos and has garnered quite a following for his distinctive take on both music and architecture. He has also played in various bands, musical acts, and even an orchestra. You can check out his website on umuterhan.com or listen to his music on his YouTube channel. 
"I've been using Korg Kronos X73 on stage since 2012 and X61 in my studio since 2016. It is a powerful workstation that combines complex possibilities of live programming with top quality sounds. The build quality and feel of the keys (both unweighted and hammer) are amazing.
Since it is not just a rompler, you can get the joy of controlling a realistic analog instrument because of the different sound engines inside. Apart from sounds, I really like [the] advanced features like [MIDI] options, splitting and layering, sampling, assignable controllers and functions, sequencer and, of course, the Karma engine. They all make Kronos an all-in-one package that still surprises me every day."
Mistheria – Kawai MP11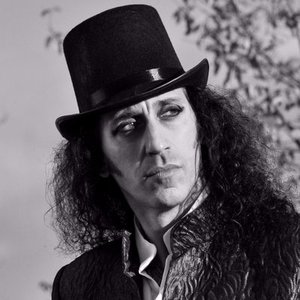 Bio: As a musician, Mistheria plays a number of different instruments including the keyboard, piano, keytar, and organ. However, he also works as a producer and a teacher. Mistheria has worked with some of the greats like Bruce Dickinson, Mark Boals, and John West. He has also featured on over 70 albums. You can learn more about him on www.mistheria.com or listen to his music on YouTube.
"The Kawai MP11 is one of the greatest electronic keyboards I've [ever played]! I use it both in [the] studio and on stage. The strong point of this instrument is the keyboard mechanic, especially for a classically trained musician [like] me. A superb keyboard action allows me to play any music style with full dynamic control and expression. Thanks to the 88-wooden keys, perfectly weighted keyboard with unmatched playability, I prepare all my performances, including Classical concerts, on the Kawai MP11. Moreover, it features a wide and fantastic sound palette in addition to top-notch master-keyboard functions, really the ultimate studio/stage piano!"
Matthew Jordan – Yamaha Motif XF6, XF7 + XF8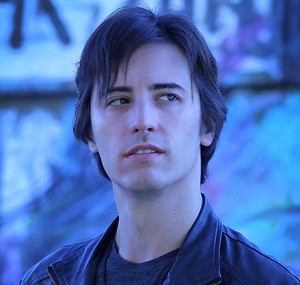 Bio: Matthew is a touring keyboardist, singer, songwriter, producer, and musical director. He has performed and worked with numerous famous acts like Mike Love (Beach Boys), Mark McGrath (Sugar Ray), and Sabrina Carpenter. He will be releasing his new EP "Undeniable" soon. To stay up to date on what Matthew is doing, check out his website matthewjordan.com or follow him on Instagram @matthewjordanmusic.
"Top Keyboard Model I choose: Yamaha Motif XF Series (XF6, XF7 and XF8).
First off: I'm a die-hard Yamaha guy. I've been using their products for years, because I'm a purist and they have by far the richest and most realistic grand piano sounds and samples, IMHO. Not to mention some incredible Wurlitzer/Rhodes and string patches.
But when it comes to keyboards for live performances, the Yamaha Motif series absolutely knocks it out of the park. I pride myself on sound design, and am frequently complimented on my rich, multi-layered patches for live performance. And I program pretty much all my sounds internally on the Motif. Their sound banks are so deep, and so versatile, I can capture any sonic qualities necessary. I do a lot of corporate gigs including playing every style from jazz to rock to oldies to modern dance and Top 40 – and the Motif has the patches I need for all of that.
I also do a lot of indie rock and pop gigs, and love the amazing amount of synth sounds and programmability on the Motif. The built in arpeggiator is also amazing, with like 1000 settings for any type of music and pattern you could imagine. With memory card expansions, you can load in and trigger samples and sounds directly from records to trigger for live performances. And I can easily load all my sounds onto a USB drive, and load them into backline Motif keyboards wherever I travel. I absolutely, whole-heartedly recommend the Yamaha Motif series for any musicians needing a versatile stage synth workstation! Side note: The Motif series has been upgraded to the new Yamaha Montage, which is also just incredible, and I can't wait to get my hands on one!"
Well, this is going to be an excellent resource to you, whether you are looking for the best piano keyboard for beginners or want a more advanced option.
Here, you will discover not just what brands, series, and models are best but also how to go about choosing a keyboard to fit you.
This increases the chance that you really will find the one instrument that is going to take your playing to the next level.