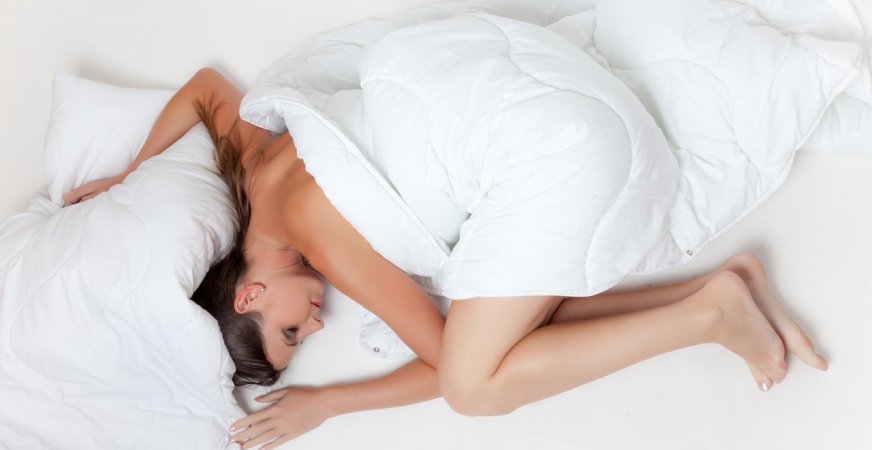 5 Best Duvets [2021 Update]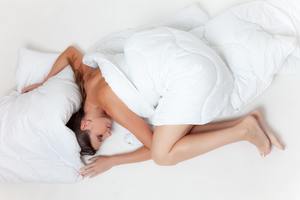 If you are like most people, then regardless of the time of year, you will need to cuddle underneath a duvet to fall asleep.
This is why finding the right duvet insert can be such a difficult task.
After all, to be truly comfortable, you need a duvet that has a good filling, a high-quality covering, good weight, and is hygienic.
Since you don't have the time to go out looking for a duvet that can meet all of these requirements, we decided to take over the search.
Here, you will discover the best duvet inserts for you and your family.
Top 5 Best Duvets – 2023
1. APSMILE Luxurious All Seasons European Goose Down Comforter
There really is a lot to like about this duvet. For one thing, it is stuffed with a plush and comfortable filling with a Egyptian Cotton cover at 400 thread count per sq inch.
Made by natural materials, the goose down duvet insert is purified by ECO soap without allergic reaction. Naturally safety, hypoallergenic and skin-friendly.
It also has a fill power premium 750 fill-power white goose down filling. At the same time, this duvet is lightweight enough to sit gently on top of you without feeling heavy or suffocated.
The outer layer is also dense and down-proof – it will ensure that the down and the feathers will remain inside the duvet and will not leak out.
The only real downside with this top layer is that it has a tendency to make a crinkling sound that you will need to get used to.
Yet another perk is that the duvet comes with eight corner tabs around it.
+Pros:
High-quality filling
Keeps you warm, yet can keep you cool when warm nights
Allergy-free material
-Cons:
Some prefer ties vs tabs for attaching duvet onto the comforter
If you are looking for an incredibly luxurious duvet, then you will find that this is the one for you. This is because it is stuffed with 65 ounces of goose down filling.
As a result, you get a duvet that has the proper weight but is still light and airy enough for you to sleep comfortably without feeling weighed down.
Now, it should be noted that this duvet is a lot flatter then you might anticipate. So, if you are looking for a very fluffy comforter, this may not be the one for you.
Its flatness, however, doesn't affect its ability to keep you warm in any way at all. The comforter is perfect for keeping you nice and toasty, even on the coldest nights thanks to the baffle box construction that keeps the down in place.
Speaking of staying in place, the comforter has loops that allow you to secure it to the cover.
The outer covering of the duvet has also been constructed incredibly well. It is made from 100 percent pure cotton that is both breathable and anti-mite.
The material is hypoallergenic which makes it a great option for anyone with skin sensitivities.
Another minor issue with this comforter is that it makes a crinkly noise inside the duvet cover, especially if you tend to move around a lot at night.
+Pros:
Incredibly warm
Good weight
Down stays in place
Hypoallergenic
Has attachment loops
-Cons:
Flat
Makes crinkling noise
If your goal is to be as comfortable as possible in bed, then this duvet will certainly live up to your expectations.
This is largely to do with the design and composition of this duvet.
First off, it contains a heavenly 100 percent goose down filling. It also has an impressive fill power of 750.
This, combined with the fact that the duvet boasts a baffle box design means that you get a very warm duvet indeed.
See, these features mean that the comforter is excellent at keeping the heat trapped within and under the duvet. So, you get to stay incredibly toasty all night long.
What kicks this duvet up a notch, even more, is the fact that the outer covering is made from luxurious 1200 count Egyptian cotton.
This makes it an incredibly soft duvet to have, even when it is layered over with another duvet covering.
This duvet is hypoallergenic which makes it an excellent choice for anyone with any type of skin sensitivities.
There are convenient loops on the corner of this duvet. As such, you can attach it more firmly to the duvet cover. This way, you don't have to worry about the duvet moving around inside the cover.
The main issue with this duvet is that it makes a crinkly noise.
+Pros:
Feels luxurious
Good filling
Keeps you warm
Has attachment loops
If you are after comfort, then there is no denying that this the duvet for you. Why?
Well, for one thing, it has the most amazing filling. 75 percent of the stuffing is goose down while the rest is goose feathers.
The duvet has a baffle box construction that ensures that all of the warmth is trapped within and under the duvet.
This means that you get to cover yourself with a duvet that will keep you incredibly warm and toasty, regardless of the surrounding temperature.
Now, while this comforter boasts 600 fill power, you will notice that it is rather flat and lacks a certain level of fluffiness. While this doesn't impact the duvet's ability to keep you warm, it can be a bit of a letdown.
The top layer of the duvet has also been well-made. It is constructed from cotton, which makes it breathable and soft to the touch.
At the same time, the duvet has a double-stitched cover which ensures that none of the feathers or down will escape the cover, regardless of how long you use it for.
The corner loops on this duvet let you attach the comforter more securely to its cover, preventing the duvet from slipping around.
+Pros:
Keeps you very warm
Good filling
Down and feather-proof cover
Nice weight
Attachment loops
If you enjoy and demand luxury, then this duvet will provide you with everything that you are looking for.
Now, of course, the filling in this duvet is excellent. It has a 750 fill power and contains 100 percent premium goose down.
This is what ensures that your duvet is incredibly warm and suitable for even the coldest of climates. With this comforter covering you, you will be able to ensure that all of your body heat stays trapped underneath the duvet.
The only issue, however, is that this is a rather heavy comforter. So, at times, it can feel a little suffocating, if you are looking for a lighter option.
What really puts this duvet ahead of the rest is the outer covering. It boasts 1200 Egyptian cotton thread count.
As a result, you get to enjoy a truly luxurious feel against your skin. This creates a softer, more comfortable duvet for you.
The duvet also has a double-stitch design so that you can be quite sure that none of the down or feathers will be escaping from the cotton layer.
Last but not least, there are corner tabs sewn into the comforter that make it a breeze to attach it to the duvet cover and prevent it from moving around.
+Pros:
Keeps you very warm
Feels luxurious
Feather and down proof cover
Has corner tabs
Things to Know When Buying a Duvet
Now we will look at all of the various elements and details that you need to know about to be able to choose the best duvet for you.
Different Types of Duvets
While there aren't actually different types of duvets exactly, you can distinguish the duvets depending on their filling. Here are the most common types:
Synthetic Filling: these are also known as hollow fiber Each strand of this material has a hollow center that can trap air. This is what gives these duvets its warmth factor as well as its fluffiness. These duvets work well for those who have allergies to feather and down. They are also simple to maintain since they can easily be washed. However, they will not last nearly as long as other types of fillings.
Duck Feather and Down Filling: if you are looking for down and feathers, then this is the cheapest option available to you. The good news is that these feathers and down are incredibly good insulators and will trap heat well. As such, they will work wonders to keep you warm. That being said, they can lack the same level of comfort as more expensive duvets.
Goose Down Filling: this is undeniably the most luxurious filling. This is because goose down is not just great at trapping heat, it is also incredibly lightweight and soft. So, it makes a very comfortable filling. It should be noted that most goose down duvets need to have between 75 percent and 90 percent goose down to be considered as such. Most often, the rest of the filling consists of goose feathers. This is the priciest of all duvets.
The Main Features of a Duvet
Now, let's take a look at all the features you need to know about to choose a good duvet:
Choosing Your Fill Power
When going through duvets, you will come across a recurring term – fill power. This simply refers to how much of space is occupied by one ounce of down or feathers.
This, in turn, gives you an idea of how much insulating power the duvet can provide you with.
Of course, you need to choose a duvet that is suitable for the climate that you are living in.
So, if you live in a relatively warm climate or are looking for a summer duvet, it is best to stick with a fill power of 400 or below.
If you want one for chilly weather, then between 600 and 800 will serve you well. For even colder conditions look for a duvet with fill power upwards of 800.
In case you live in a relatively mild climate and want an all-weather duvet, a duvet with a fill power of 400 to 600 will work well for you.
Understanding Fill Weight
The other thing to take into consideration is the fill weight. This is the weight of the filling in ounces.
Basically, it is what determines how light or heavy a particular duvet feels. It is important to understand, though, that it doesn't have much correlation to warmth.
Rather, it is more about comfort, depending on whether you are looking for a lightweight or heavy comforter.
Consider the Design
You will have probably already noticed that the filling in duvets has a tendency to move around. To keep them in place, there are various types of construction in place.
If you want to make sure that the filling will not budge at all, then you should get a duvet with baffle box construction.
Here, the checkerboard stitching pattern is further reinforced with fabric strips. This means that the filling will only be able to move within these squares.
On the other hand, if you are looking for added fluffiness and comfort, you should opt for the gusset construction. These have baffle box stitching as well but they also have fabric walls which increase the size of the comforter as a whole.
If you are someone who actually enjoys the filling moving around, then you should consider a duvet with a channel stitching. This is particularly good if you want to move the filling towards your feet while you are sleeping.
Outer Layer Material
You also need to take the outer layer into consideration when choosing your duvet. Ideally, it should be made out of pure cotton so that it is hypoallergenic and soft to the touch.
However, you should make it a point to check that the material is a bit softer and pliable before getting it. This way, you will be able to ensure that there is no crinkling sound.
The good news is that in most cases, the crinkling sound goes away after some use or a few washes.
If you are really concerned with a luxurious feel, look for duvets that have a higher thread count.
Things to Look for When Buying a Duvet
Here are some tips on how you can choose a great duvet:
Attachment Loops: if you don't want the duvet moving around in its cover, consider ones with attachment loops that allow you to tie the duvet to the cover.
Size: always measure the length and width of your mattress before buying the duvet. Then, compare these measurements to the dimensions provided by the comforter manufacturer. This will ensure a good fit.
Easy Maintenance: look for duvets that are simple to wash and clean. This makes it easier to keep them hygienic and use them for longer.
Conclusion
So, to wrap things up, when looking for a duvet, you should get one that has a good filling, a comfortable outer layer, and that is right for your climate.
If you are all about a luxurious feel, you will find that Egyptian Bedding duvets will provide you with the most comfortable experience.
For those looking for a truly hypoallergenic duvet, you should get the AIKOFUL comforter.
The puredown and SNOWMAN duvets will do an excellent job of keeping you toasty even in the coldest of climates.
This is everything you need to know to choose the best possible duvet for you. With our tips and suggestions, you will now find the task a lot easier to manage.