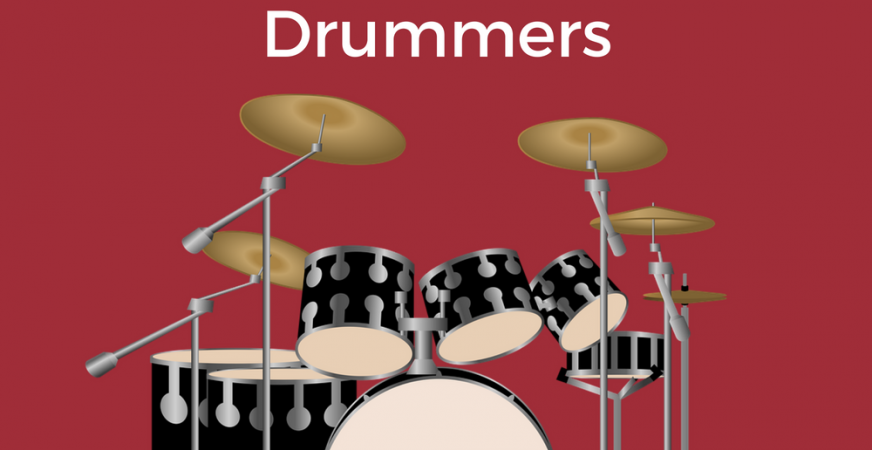 A Beat of Their Own: 18 Drummers Talk About Choosing The Best Drum Kits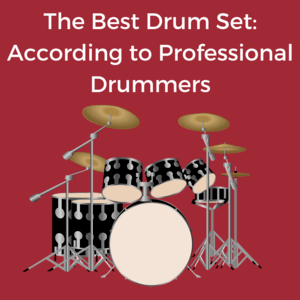 Choosing a drum kit may seem simple enough until you are actually faced with all of the choices available to you.
Not only are there a number of different drum kits to select from, but each kit has their own special sound and feel to it, making it even more difficult to make a decision.
Since we understand the struggle that comes with a choice like this, we decided to get some advice from the experts.
We reached out to some of the top drummers in the business and asked them: "What would you say is the best drum kit you've played and why?"
Here is what we found out, based on what they had to say…
Top Expert Picks for Drum Kits
So, to start with, we thought we should give you a quick introduction to all of the information that we managed to glean from the responses.
This includes the results for the best acoustic and electronic drum brand.
However, before we go any further, you should know that it is a bit tough for drummers to come to a consensus regarding what brands and series are the best.
This is why some of them would have a hard time narrowing down their favorite.
That being said, we did find a few instances where the drummers could agree on brand and series:
Top Pick for Best Acoustic Drum Brand
We found that there was actually a tie for the best acoustic drum brand. The drummers voted Drum Workshop (DW) and Yamaha as their favorite brands.
Let's take a closer look at these brands…
However, they are quite popular among some of the top drummers in the world.
Why? Well, DW has the unique ability to still produce old-school drums with modern and innovative features.
As a result, drummers are able to enjoy the best of both worlds.
Essentially DW and the owner, Don Lombardi, played a major role in the construction of the modern drum kit.
Moving onto Yamaha, it isn't too surprising that this brand made an appearance on our list several times.
After all, it is one of the most notable instrument manufacturers in the world, and not just for drums.
Top Pick for Best Electronic Drum Brand
Roland was crowned the top pick for the best electronic drum brand and with good reason.
One of the things that this manufacturer is known for is creating electronic instruments that sound equally good at home and in the studio.
What's more, these drums are also a great option for anyone looking to recreate an acoustic sound.
Top Pick for Acoustic Drum Series
When we dug a little deeper to examine what the favorite acoustic drum series was, we found that the Yamaha Recorder Custom Series was recommended most by our experts.
Drumroll Please… Here are Our Expert Drummers!
These are what our talented drummers had to say on the subject of the best drum kits. Their answers are in the order that we received them:
Peter Erskine – Tama STAR, Starclassic, + SLP Fat Spruce Kit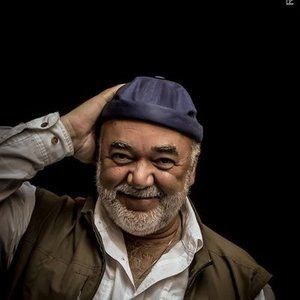 Bio: There are few drummers that have achieved as much as Peter has. Not only does he have two Grammy Awards under his belt, but he has also appeared on over 700 albums and film scores. If that wasn't enough, he has played with some true legends including Joni Mitchell, Steely Dan, and even performed with some of the world's most exclusive symphonies and orchestras. You can find out more about Peter on petererskine.com or follow him on Twitter.
"Having played the drums for almost 60 years, I can say with certainty that the best drum set I've ever played is Tama STAR. Hand-made to perfection, with incredibly clever hardware to complement, the drums sing beautifully from soft tones to all-out pounding.
Tama's StarClassic line is an excellent (less expensive) top-end kit, while their SLP Fat Spruce kit offers the best drum set at medium cost. My favorite snare drum is their Starphonic Aluminum drum. The Classic line of hardware recreates the best of lightweight stands from the 60s with state-of-the-art engineering and the best price.
Cymbals complete any drum set, and my only choice is Zildjian: New Beat Hi-Hats. [They] are the most versatile, and the new K Sweet series of Rides and Crashes will satisfy any drummer. On a personal note, I play Remo Drum Heads and use Vic Firth Sticks."
Dr. Steve Gadd – Yamaha Recording Custom Series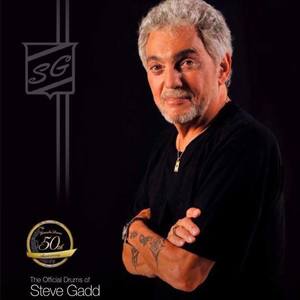 Bio: There are few drummers in the world that have been as influential as Steve. First gaining fame as a studio musician, he quickly caught the eye of some of the biggest names in the industry including Paul Simon, Aretha Franklin, and Joe Cocker. He also contributed to a number of albums, even going on to being the call drummer for Eric Clapton. Steve still tours with various musicians, including his own band – the Steve Gadd Band. You can find out more about Steve at www.drstevegadd.com or follow him on Twitter.
A representative for Dr. Gadd replied on his behalf, stating that:
"It's tricky because "the best" is very subjective. It's like asking someone "what is the best car?" Steve has been a Yamaha Drum artist for over 40 years. He plays Yamaha Recording Custom Series Drums. If you were to ask him what the best drums are, he would tell you there are many high quality, great sounding drums out there, and to check them out and let your ears decide which are best."
Mark Schulman – Gretsch Broadkaster, Renown, + USA Custom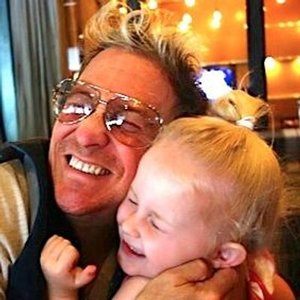 Bio: Although he is a classically trained cellist, Mark quickly became one of the top drummers for musicians everywhere. He has shared the stage with talents such as Billy Idol, Cher, Foreigner, Stevie Nicks, Velvet Revolver, and P!nk. He has also played for some of the most well-known shows on TV like The Late Show, X-Factor, and American Idol. You can see what Mark is up to at www.markschulman.com or follow him on Twitter.
"I'm all about Gretsch and as a matter of fact had my own signature snare drum with them until last year!  Gear is unique and like one's love for a specific food or mate, Gretsch feels like home to me – from the feel of the single flange hoops on the Broadkaster drums to the die cast hoops on the Renown and USA Custom.  Also the bearing edges are cut and the composition of the shells creates a sound that is versatile, easy to tune, and individualistic… also these drums work well with a variety of heads and tuning ranges!"
Walfredo Reyes Jr. – Drum Workshop Collector's Series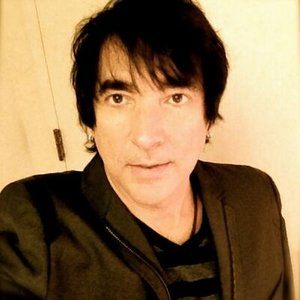 Bio: Walfredo is known for his unique ability to combine the sounds of Afro-Cuban, Latin, and World Percussion. His incredible talent led him to play for international sensations such as Carlos Santana, Sergio Mendes, Gloria Estefan, and Richard Marx. He is currently touring with the band Chicago. To find out more about Walfredo, head to walfredoreyesjr.com or check out his music on his YouTube channel.
"It is difficult to answer this question because I play percussion/drum set and I play different styles of music with a big variety of artists. With this being said, I need the best sounding versatile drum set that I can tune in many ways to sound authentic in each musical situation.
With [Drum Workshop] owning LPMusic Group, this merger is a dream come true for me. The best quality of drum set / percussion under one roof. If I had to choose one drum set it would be the [Drum Workshop] Collector Series. Fully customizable. I use 22" bass drum and many toms for some music occasions, and can downsize the same set to a three piece kit for other occasions.
I'm a big fan of Maple shells, however I own the DW Collectors Series Cherry/Mahogany and they record amazing from Rock to Jazz to Latin and everything in-between! This set with LP percussion gets me to where I need to be musically."
Ali Richardson – Yamaha Recording Custom Series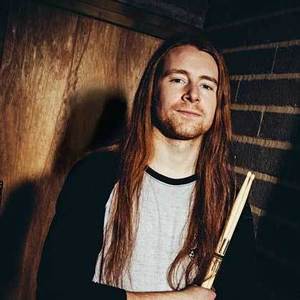 Bio: Ali might have thought that he was meant to be a clarinet player but quickly changed his mind when he heard what metal drumming had to offer. Since then, he hasn't looked back and gone on to play with bands like Bleed from Within, Sylosis, and Savage Messiah. To find more about what Ali is up to, you can go to www.bleedfromwithin.com or head to his Instagram page.
"Yamaha Recording Custom Maple – Piano Black. I felt it appropriate to mention the colour here, as it's such a slick looking piece of gear. The shells are warm and punchy with such a sweet low end. I fell in the love with the kick drum at first, then the toms fell into place. Easily one of the best sounding kits I've ever heard and played. Together with a Recording Custom snare drum, you are onto a winner."
Kieran Gaffney – Sonor and Mapex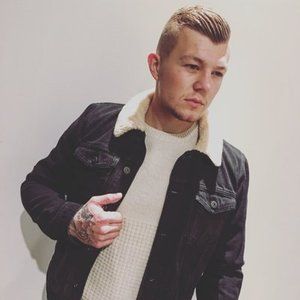 Bio: Kieran got his start rather early in life when he first auditioned for Britain's Got Talent. Although he got eliminated in the live shows, he came back years later to place third the second time around. Since then, Kieran has had the opportunity to play at festivals, corporate events and even tour with the group Diversity. You can listen to Kieran's music on his YouTube channel or follow him on Twitter.
"So, personally, there's loads of drum kits you can say that are the best but it's to you [and your] (ear) on which you prefer sound wise and look wise. I myself have a Sonor and it's the only kit I've ever had since starting drumming in 2009. But there are some very popular brands and drum kits such as [Drum Workshop], Mapex, etc. If I was to get another drum kit it would be most probably a Mapex model."
Jay "J-Zone" Mumford – Sonor Teardrop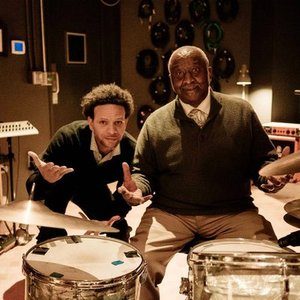 Bio: Jay actually had a long career in rap before he turned to playing drums. However, he quickly found that he was great at it, going on to create music for Danger Mouse and Marco Polo. He has even been involved in film scores and shared a drum chair with QuestLove. Jay has also released a number of solo and group albums and will be releasing his third album with the band Du-Rites this fall. You can find out more about him at www.govillaingo.com or follow him on Twitter.
"My favorite drum set is the vintage 6-ply Sonor 'Teardrop'. They were only made from about 1966 to 1971, and I'm lucky to have a 4 piece set in a really obscure wrap. They don't have the fanfare of vintage Camco, Gretsch or Ludwig, but they're beautifully made and totally unique.
I can tune them up high for the classic be-bop sound without choking, then tune low and fat for rock stuff without much effort. Tuned in the middle they're great for funk. I'm not a fan of the pillow in the drums/super muffled cardboard box sound, I like warmer tones.
The vintage Sonor tone is really unique and musical. But I also do a lot of recording jobs and break beat replays, so I need a set that's versatile and easy to set up. Most importantly, modern heads fit. Pulling heads off vintage my vintage Gretsch drums with the back of a hammer because they're too small for the shells has taken up a lot of my time. The only downside is vintage Sonor parts are almost impossible find. Sonor has fortunately reissued the Teardrop line in recent years, but I l haven't checked them out yet. They look great – I may have to!"
Richard Nash IV – Drum Workshop Collector's Series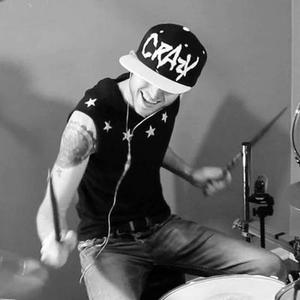 Bio: Richard might have gotten a bit of a late start with drumming but that just encouraged him to catch up as quickly as possible. He soon gained fame online and gathered a large online following. His YouTube videos, in particular, have become a big hit, sometimes garnering thousands of views. You can learn more about him on www.richardnashiv.com or listen to his music on YouTube.
"If I had to choose one drum kit that is best, based on my experience, I would have to say the [Drum Workshop] Collectors Series Maple drum kit. It is the main kit that I personally use, and I like it for a variety of reasons. It naturally has a very rich and full sound, it's very easy to tune, and it's also very easy to mic up in a variety of situations.
It records well and sounds great live in any genre of music and any venue that you throw at it. It's a very good all-around kit that does pretty much everything well. As a side note, the kit itself is also very physically light (weight) compared to other drum kits, so it's easier to haul around to gigs than other kits I've used in the past."
Raanen Bozzio – Drum Workshop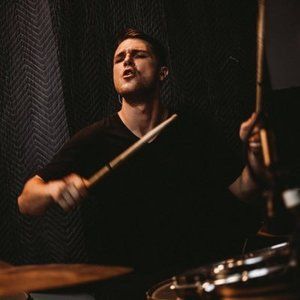 Bio: Considering that his father is the legendary Terry Bozzio, it isn't too surprising that Raanen started playing the drums at a very young age. At the age of 11, he was playing at a professional level. Since then, he has gone onto play with musical acts such as Cypress Hill, The Memorials, Orgy, and Fact Pattern. You can check out what he is up to by heading to his Instagram page or following him on Twitter.
"Drum Workshop drums are above and beyond the greatest drums I've ever played. Their attention to detail, tone matching, and craftsmanship provide for an instrument that not only sounds amazing, but captures the eye with its magnetic beauty as well.
Also innovative and creative designs, paired with great customer service and being manufactured here in the good Ol' US of A makes DW simply the best."
Allen Benatar – Drum Workshop (Acoustic) + Roland (Electronic)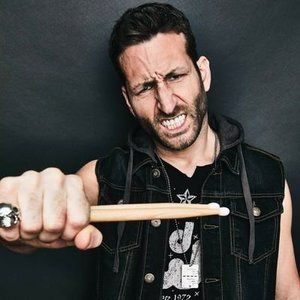 Bio: Allen is a man that wears many hats – he is both an actor and a drummer, although drumming is one of his main passions. He has worked with artists such as Olivia Panacci, Pretty Rick, Symphony of Malice, and lots more. Allen has also garnered quite a following on YouTube as he posts videos about his music and life on the road. You can find out more about him on www.allenbenatar.com or check out his music on YouTube.
"There are a ton of awesome Drum companies out there, but my favorite out of the kit's I have played on (Pearl, Tama, Yamaha, PDP, etc…) I'd definitely have to say [Drum Workshop] (my current kit) surpasses them all.  The quality, sound and overall durability is incredible.  Whether I'm on tour or in the studio, I'd definitely say DW.  As far as Electronic kit's go, I play a Roland. Same goes for these guys, they make killer equipment and are very reputable."
JoAnna Leitch – SJC (Acoustic), Mapex (Acoustic), Roland (Electronic), + Yamaha DTX522K (Electronic)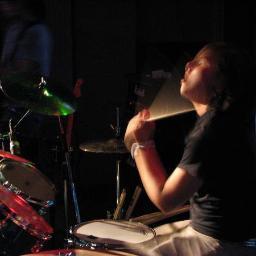 Bio: JoAnna may have gotten her start playing on pots and pans but she quickly graduated to the real thing, her talent blossoming rather early on. This is how she went on to share the stage with acts such as Gym Class Heroes, A Day to Remember, Inkwell, and more. If you want to learn more about what she is up to, you can follow her on Twitter or listen to her music on YouTube.
"The best drums I have experience with is hands down SJC, all the way. I have a standard sized acrylic kit (22, 10, 14 with 13″ pork pie snare) I absolutely love it and it's 100% custom down to the graphics. I've gotten a little flack in the past because "wood always wins" but I've had a maple [Pacific Drums and Percussion] and a birch Mapex jazz set and I didn't get the joy out of it like I do with the SJC.
Now, I've had to covert to the dark side of e-kits due to apartment living. I have a Yamaha DTX522K which definitely gets the job done, but it's not quite the same feel of an acoustic kit. Full cymbals and a hi-hat are a definite must. I wish I had 'em! As far as electronic kits go, Roland has some AMAZING drool-worthy gear. I just can't afford it… They are the top of the top for a reason and anyone who's played one knows why."
KJ Sawka – Tama Starclassic Birch Bubinga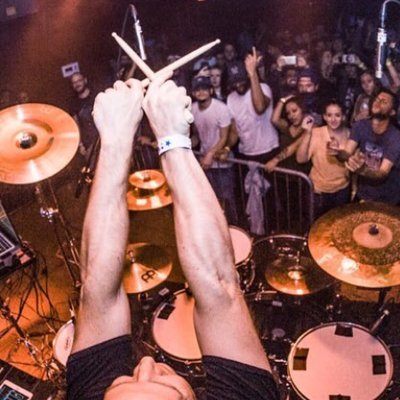 Bio: KJ is known for his unique style of drumming which has earned him rave reviews. He has released a number of singles and has been performing with groups such as Destroid, Pendulum, and Conspirator. He also co-founded the label Impossible Records with his wife, Cori. You can learn more about KJ by heading over to kjsawka.com or checking out his music on YouTube.
"Tama [Starclassic] Birch Bubinga kit is the most beautiful drum kit in the world. Its beauty makes it sound the best. Warm, punchy and complex tones come from the elegant wood grains. Craftsmanship at its finest. It's built like a tank and it will last forever and ever till the end of time."
Alessandro Lombardo – Tama Starclassic Birch Bubinga + Tama Silverstar Series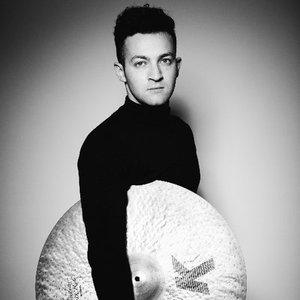 Bio: Alessandro got his start in classical music, but in time, shifted towards more contemporary works. He has performed on five continents, teaming up with some incredibly gifted artists like Michael McDonald, Sofia Rubina, and Ben Mills. He has also played in some notable events including the Grenoble Jazz Festival and Washington Square Festival. You can learn more about Alessandro at alombardo.com or follow him on Twitter.
"I always loved Tama kits because of the power and confidence they give me. I love Tama Starclassic Birch [Bubinga] but also the new Tama Silverstar kits as a cheaper alternative."
Brynner Agassi – Yamaha Recording Custom Series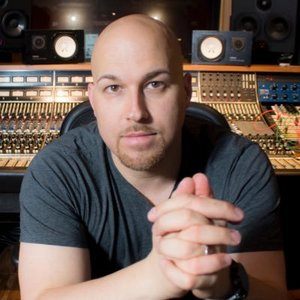 Bio: Brynner is a much sought after studio drummer, having worked with the likes of Billy Zanker, Baum, and Chamber Road. He also created the band The Sovernty, releasing a well-received album. Brynner is also known for his contribution to television and video game soundtracks. In addition to his podcast The Mixing Board, he also co-owns the Displaced Music site. You can find out more about him on www.brynneragassi.com or following him on Twitter.
"In my experience, Yamaha Drums has created an amazing drum set with their Recording Custom Series drums. Whether you're in the studio recording or playing live, the Recording Custom is a highly versatile drum kit that has an amazing tone, gives you the balance to hear any frequency range within the tuning of the drum, and gives you a powerful punch."
Jason Bittner – Pearl Masters Custom Premium Legend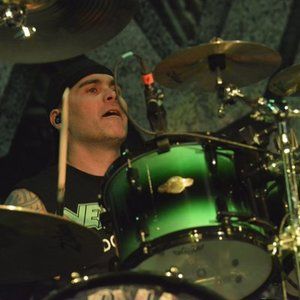 Bio: Jason has a long history of playing the drums, starting with his childhood lessons. His love affair with drums continued well into adulthood and his talent earned him spots as the drummer for Stigmata, Shadows Fall and then later on Overkill. His incredible playing has also bagged him several commendations including #1 Metal drummer. You can find out more about him from his Facebook page or by following him on Twitter.
"In my professional opinion, Pearl drums are the best drums money can buy whether you're purchasing a beginner kit or a top line professional – I personally use a Masters Custom Premium Legend kit which is a thin ply maple shelled kit – they are perfect for any type of music, can be tuned in multiple ways and look and perform great! I know this is the company I endorse as well, but that's the reason – they are the top of the top!!  Plus their finishes are amazing, the hardware is strong and reliable as well as easy to use!"
Jonah Rocks – Drum Workshop Performer Series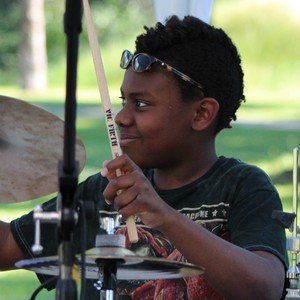 Bio: Jonah's legend began at a rather early age. Completely self-taught, he got his first drum kit at just 3 years old and was already going viral at the age of 5. His covers of popular rock songs gained an incredible amount of attention on YouTube. Jonah has even had the chance to play with bands like Blink-182, Sum 41, and Nickelback. He is also a part of his own band Radio Freak. To learn more about Jonah, you can go to www.jonahrocks.com or listen to his music on YouTube.
"The drums I play are [Drum Workshop] Drums. I've been playing them for about 5 years now, and I love them. They sound really good for recording, and for playing live. This kit is a Performance Series kit. The color is Pewter Sparkle. They have Rock Maple shells. These drums have a very deep sound, and they have a lot of punch. They also stay in tune. It's cool that DW makes hardware for my kit too."
Max Santoro – Truth Custom Drums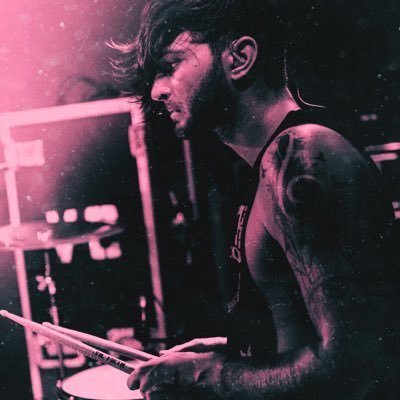 Bio: At 19 years old, Max has already becoming an accomplished drummer, taking up the instrument at just 12 years of age. What makes his story even more impressive is that he is completely self-taught. Max currently plays for the band Vesta Collide with whom he has released an album. To see what Max is up to, you can follow him on Twitter or listen to his music on YouTube.
"I prefer acoustic drums, my favorite company being Truth Custom Drums, which is a company I currently endorse. [They are] great looking and sounding drums! Super high quality."
Emily Dolan Davies – Yamaha 9000 Recording Custom (Acoustic) + Yamaha DTX 900 (Electronic)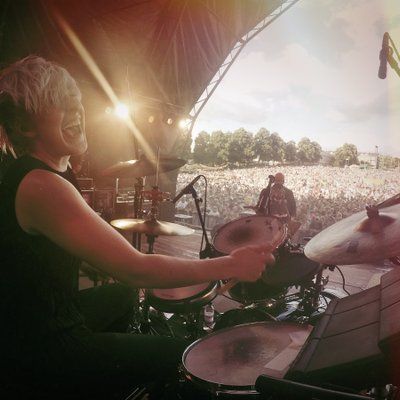 Bio: Emily has been playing the drums for almost 20 years now and has played for some incredible artists. These include Bryan Ferry, Kim Wilde, The Darkness, Cher Lloyd, and lots more. More recently, she opened up her own online recording studio and began creating tracks for other musicians. To learn more about what Emily does, you can go to www.emilydrums.com or check out her music on her YouTube channel.
"For me personally, the most versatile kit that I own, and definitely the one I use most often live and recording is the Yamaha 9000 Recording Custom. No matter where I am or what kind of room I'm playing in, I can always create the kind of sound I'm going for and fairly easily. It always sounds gorgeous, and I often get compliments from front of house engineers on how it sounds. I always say it's inherently the kit as my tuning skills aren't the best in the world!
As for electronics, for a full kit setup, I love the Yamaha DTX 900 kit. The pads feel great (they look great too! Like what I'd imagine a stormtrooper drummer would play!), the brain does everything I ever need such as loading my own samples in, individual outs, and easy manipulation of sound. If I'm going for a more compact electronics setup (usually an extension to an acoustic kit), then I'll always grab my Yamaha Multi-12. It's got 12 pads right there with the ability to add up to 5 more, you can also load in your own samples, so it makes it great for integrating electronic sounds into a live set."
We were able to learn so much by going through these responses – and you can too.
In addition to getting some insight into what the best brands and series were, we also figured out some of the subtleties involved in choosing a drum kit.
So, let us know your own thoughts and ideas on what these experts had to say about their top pick for drum kits.