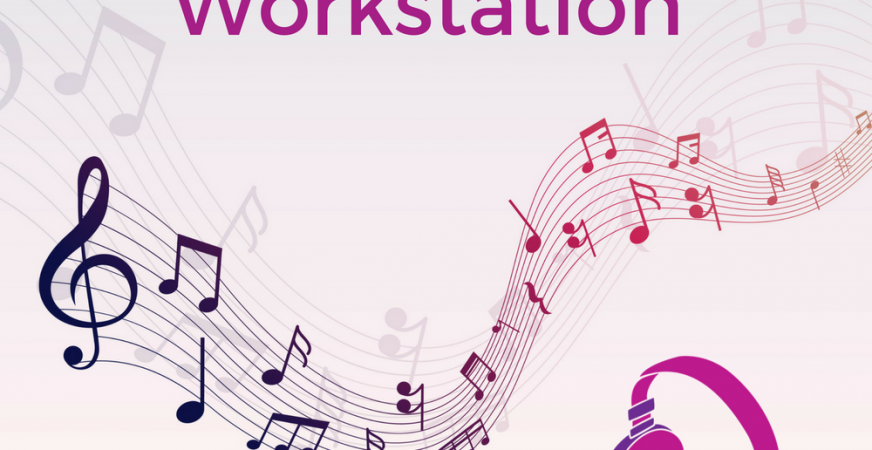 Best Digital Audio Workstation: 13 Musicians and Sound Engineers Vote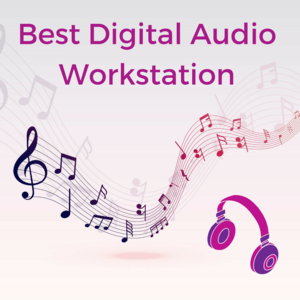 Any serious sound engineer or electronic artist could tell you that the digital audio workstation (DAW) is the most important tool they invest in.
A DAW for mastering, mixing, and producing combines some of the most important elements of a traditional recording studio, including the tape machine, outboard gear, and the all-important mixing console.
Thanks to computer technology, now you can have all of these things in one place.
Because a DAW is a rather specialized software program, it's difficult to distinguish a suitable product from a terrible choice just by looking at reviews.
So here's what we did:
We received a lot of interesting responses that often touched on points that we hadn't initially thought of.
These virtuosi wasted no time in relaying which DAWs best complement their creativity and maintain work efficiency.
Scroll down to find out the winning DAW 2018:
Our Experts' Top Pick for Digital Audio Workstation
The artists and sound engineers we reached out to sent us varied responses based on their personal experiences, preferred genre, and the type of work they engaged in.
There was also one important factor:
The computer operating systems. The best DAW can really depend on whether you are a PC user or a Mac lover.
It was quite close as responses came in but there was a clear victor.
Here we go:
Top Professional Recommendation
It was a close choice between Reaper, Cubase, and Avid Pro Tools.
But the expert top pick went to:
Logic Pro X, which had the highest number of recommendations from our crew of experts.
Logic Pro X is designed by Apple and is often found bundled on Macs with Garageband software. A version of the DAW is available for iPhones and iPads with the Garageband app.
Why Logic Pro X?
This DAW is very much a complete recording studio that exists in your Mac. The program is packed with features that make song composition and sound arrangements easy and efficient.
The Logic Pro X setup is also optimized for artists who dabble in mainstream genres like hip-hop, pop, and electronic.
Know more about Logic Pro X and other great DAWs in the artists' own words below:
Expert Advice from a Mix of Sound Engineers about Choosing a Digital Audio Workstation
Here are all the responses we got from the pros we reached out to. They are arranged based on the order in which they were received:
Ben Barbic—Avid Pro Tools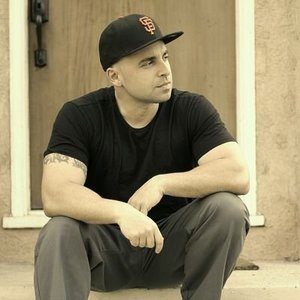 Bio: Ben is a prolific music producer, lyricist, and a songwriter who has worked with artists from around the world. Since his career launched in 2013, he has amassed over 70,000 fans on social media. In addition to making music, Ben also acts in feature films and commercials. You can check out Ben's discography on his website or listen to his latest singles on his YouTube channel.
"I use Avid Pro Tools more than any other DAW. It still is used in more professional studios worldwide than any other DAW so compatibility is always there. Also the flow and features do all I need as a producer and sound engineer.
AVID is continually updating the features so you won't lag behind the other options in any way. With DAWs I always tell people to pick one and really learn it well… with Pro Tools you won't be disappointed."
GratuiTous (Riley Weller)—FL Studio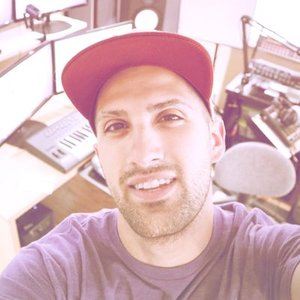 Bio: Riley, a music producer and an artist, goes by the stage name GratuiTous. He publishes tutorials for budding producers on his YouTube channel. Before he was a producer, Riley blogged about audio and ran a premium audio-themed website. Since his career as a mixer has taken off, he has even worked with a Grammy-nominated artist. You can check out his tracks on his website.
"Over [the] years, my choice of DAW has been FL Studio. … I first started with FL Studio, then thought, why not try a couple other DAWs. After realizing I was very comfortable with FL Studio, plus the time it'd take to learn the other DAWs, I made my final decision to stay with FL Studio. I've been using FL Studio since 2009 and have loved my decision to stay with it ever since.
"Why choose FL Studio? Its workflow is so quick to get the ideas out of your head into your project. The company, Image-Line, has an amazing life-time free updates policy, which no other DAW vendor has. (You have to pay on each major upgrade with most other DAW companies.)
Image-Line's forum is awesome, and the company really listens to their users' wants and voice[s], while asking questions and giving their own feedback to actually come up with an amazing piece of software. I'm really happy with my choice of FL Studio, and the company Image-Line as a whole. Purchase once and have a lifetime of enjoyment from FL Studio and Image-Line's amazing customer service."
Tony Mantor—Cubase
Bio: Tony is a veteran music producer, artist manager, and a professional recorder who has worked with Grammy-nominated artists. He has released a number of singles, some of which have even charted. Tony routinely works with songwriters to create studio-quality record demos. You can learn about all his work on the official website or follow him on his Twitter account.
"I prefer Cubase. It has uncompromised details and great sound. I have a Mac that is a workhorse that allows it to work flawlessly. It has variable editions for riley veterans or those just getting into the DAW market.
I love the seamless edits that can be done along with all the templates that I can arrange for my perfect scenario with the amount of musicians I have in the room. [Cubase] has almost undetectable latency and gives the players a quality sound to play to. I have the honor of saying that multiple songs I have recorded with this product [have] been well received at radio and by the fans of the artists recorded."
Travis Cole—Ableton Live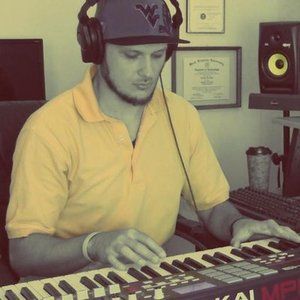 Bio: Travis is a professional mixer who specializes in hip-hop beats. He runs his own website, TCustomz Productionz, which offers artists affordable access to hip-hop music producers, sound kits, and instrumentals. DIY artists can check out his YouTube channel for how-to videos, live tutorials, music marketing tips and many more. 
"Ableton Live was one of the first and only DAWs I've used, and I stuck with it based on its sampling capabilities, powerful warp engine and overall workflow. It initially took some time to get used to and become proficient with, but over a decade later I still prefer it for a complete in-the-box solution."
Paul Cooper—Reaper (mainly), Logic Pro X and Tracks Live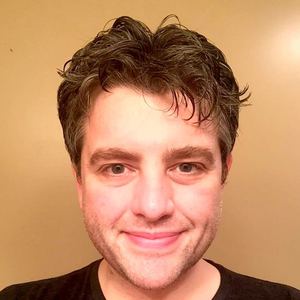 Bio: Paul is a Bastille-based live sound engineer who tours the world with many bands. This Briton has been in the music business for over 13 years. Throughout his career, he has worked with indie notables such as Ella Eyre, Max Raptor, To Kill A King, Arena, and Pendragon. You can learn more about his work on his website or follow him on Twitter.
"After travelling between studios around the UK, it used to be a pretty standard requirement to use Pro Tools. These days, DAWs are much more interchangeable, and more often than not, don't even require any form of specific interface or hardware license key to use.
As I'm now much more of a live engineer, I tend to use programs that use much fewer system resources. So, I vary between Tracks Live or Reaper for the recording itself, then merge them in to Logic [Pro] X for mixing afterwards.
If I had to choose one, I'd stick with Reaper. It combines mixing elements that are missing from Tracks Live, and doesn't require the resources that Logic requires, which eat in to the maximum recording channel count on portable recording systems."
Beats by AMR—Logic Pro X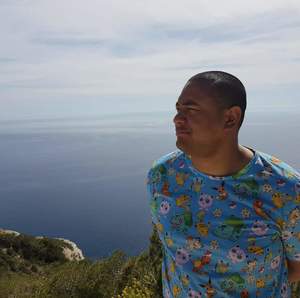 Bio: Beats by AMR was born Ali Rojas in Colombia and grew up in London. He produces unique multi-genre music by mixing and blending different genres. Ali's style is strongly influenced by legendary producers like Timbaland, Scott Storch, and Ryan Leslie. You can check out the multi-mixes on his Instagram or learn more about his career on the AMR website.
"Whatever genre of music you're creating, Logic Pro X provides you with a huge bundle of tools at your fingertips to create anything from a rough demo to a finished professional sounding piece of music. With the ability to add external plug-ins with little compatibility issues means the [opportunities] truly are, endless."
Steven Moses—Logic Pro X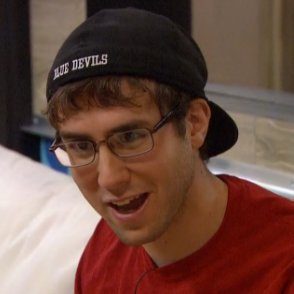 Bio: Steven is an audio engineer and a sound designer with an MFA from Cincinnati College Conservatory of Music and a Bachelor's from Cornell. Once ranked New York's "most proficient high school bass trombonist", he has done mixes for the likes of Ken Burns and Tom Brokaw. You can watch his mixing videos on YouTube and learn more about him on his website.
"Logic [Pro] X is my go to for a few reasons: I like composing, and it has a wonderful library of MIDI sounds and editing options (velocity, actual [durations], etc.) The native plugins are actually very good. It's way cheaper than other professional DAWs and you don't have to carry around a USB dongle to use it."
Seth Ludwig Pompe— Avid ProTools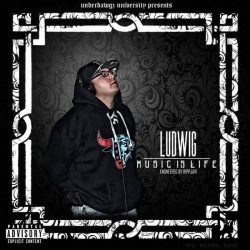 Bio: Seth is an aspiring rapper, an audio engineer and a producer. He is a budding entrepreneur as well who sells his own tracks online. Seth posts recordings of his new and original work on YouTube. You can also follow him on Twitter to get the latest details on his work.
"[Avid] Pro Tools [when] recording, Garageband for beat production."
Martin Iveson/Atjazz— Cubase
Bio: Martin runs his own record company, Atjazz, based in the UK. He specializes in dance music as a producer and is familiar with a wide range of dance genres, such as soul, boogie, and hip-hop. He plays his own recordings around the world and is never afraid of a bit of experimentation. You can learn about Martin on his website or listen to his music on YouTube.
"My choice of DAW has to be Cubase, I've been using Steinberg products since the early days of Steinberg 24 and in these modern times, Cubase allows more and more flexibility in both writing and mixing.
Over the last 12 years or so I've also used Cubase exclusively for audio mastering for over [hundreds] of clients and it's never let me down. The audio engine is unmatched both in sound and usability and it's now second nature to me. It's no longer a tool I use; it's an extension of me in my workflow."
Alex Arbour—Logic Pro X for Mac, Cubase for PC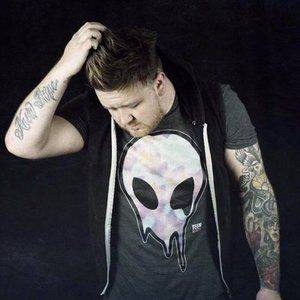 Bio: Hailing from Montreal, Canada, Alex is a music producer and a songwriter. He has released music tracks and several EPs as a solo artist. Alex has been passionate about music since he was a child. These days, he runs his own recording studio aptly named Fly Away Music. You can follow Alex on Twitter or watch his videos on YouTube.
"If you're a Mac user, Logic is the way to go. I've had the opportunity to use pretty much every DAW and that's by far my favourite. If you are a PC user, I'd recommend Cubase. I find it a lot smoother than Pro Tools and crashed on me way less."
Peter Hamer—Reaper
Bio: Peter is an audio technician, musician, and a guitarist. He started playing the guitar at age 9 in a band with a massive instrumental repertoire. It was an experience that defined his music producing career. Peter still plays with bands, but he also produces his own music that you can find on his website. He also has a lovely YouTube channel.
"My preferred DAW since 2010 is, without any doubt, REAPER. This software is developed by a little U.S. company: Cockos Inc. They put a lot of effort [into] maintaining the platform… and [keeping it] fully open to external developers.
These are, in my opinion, the best advantages in working with this DAW: [only a small] file to download and install (something like a 10 MB file), easy and fast installation or upgrade [lasting] no more than 30 seconds, in constant evolution (new releases every few weeks), a great and smart community in the DAW's forum, super responsive help/support desk, cheap, and fully compatible with a lot of standards [like] VST2-3, AU, JSFX, etc.
"[Reaper is] fully customizable in every single part. [It is the] number 1 DAW in flexibility, programmable via Python or Lua, [and] you can download new script developed by the community directly in Reaper or write your own. [Reaper has] integrated high-end stretch and pitch algorithms, integrated per-track stretch editing tool, integrated per-track spectral editing tool, high-end notation editor included, [and] video support."
JBlanked—Logic Pro X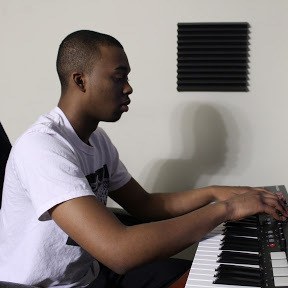 Bio: JBlanked is a student at Full Sail University and at the same time a professional audio engineer. Based in North Carolina, he has produced and written international tracks. He prides himself in creating one-of-a-kind instrumental tracks. His work is fully featured on his website. You can listen to JBlanked's music on his YouTube channel as well.
"If I had to choose a DAW, I would have to go with Logic Pro X by Apple. My main reason behind this is efficiency. Although you can both record and produce in Pro Tools and FL Studio (the two other most used DAWs), Logic is the only DAW that can do BOTH quickly.
Having their own software instruments and easy functions to record, it is the perfect middle man between a "high-end" recording software and a "high-end" production software."
Sparkee—Reaper
Bio: Born Jesse Allen, Sparkee found fame when fellow Canadian DJ deadmau5 heard his cover of "Strobe" while live streaming on YouTube. Impressed with the track, deadmau5 couldn't believe Sparkee actually played the guitar, bass, and keys heard in the cover in addition to doing the engineering. Sparkee then did a bunch of YouTube videos just to show deadmau5 that he could. You can find more interesting info about Sparkee on his Twitter feed and subscribe to his YouTube channel.
"I use Reaper exclusively. I love it because it's what I know and it's very affordable."
That's it for our expert roundup.
We can see that the sound engineers and artists chose DAWs based mainly on the following factors:
Ease of use, professionalism, features, OS compatibility, and suitability for their genre.
Oh, high-quality sound is definitely a given too.
After Logic Pro X, the other popular DAWs were Cubase, Avid Pro Tools, and Reaper. The professionals like these DAWs for their sound libraries, comfort level, and efficiency.
PC users might want to try Cubase, which gets a glowing recommendation for Windows computers from Alex Arbour.
If you are a looking for a DAW for beginners, how do you think the above recommendations would hold up? Are they suitable for a newbie or would the suites be too much to handle?
Let us know what you think in the comments section below!
Related Guides: What Instrument Should I Play?