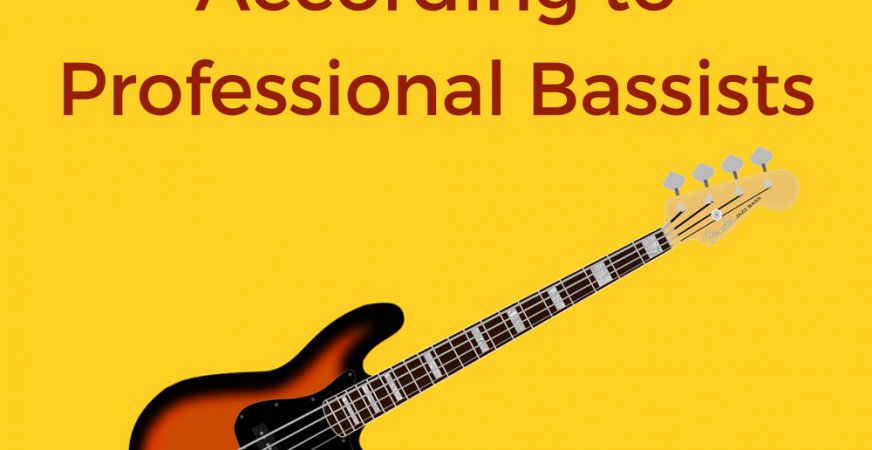 The Best Bass Guitars Revealed: 23 Musicians Share Their Favorite Pick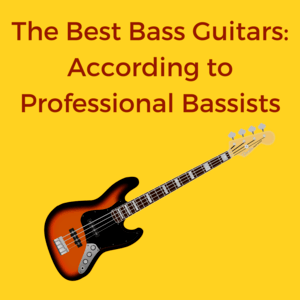 While the bass guitar may not take center stage in bands, there is no denying that this one of the most important instruments in any music group.
This means that you have to be incredibly careful about the instrument that you do choose.
However, as you have probably already found out, this is a vast market.
Even with experience, it can be tough to pick one out of the numerous brands and hundreds of different models available.
Since we faced a similar issue, we figured we would turn to the people who knew best about this kind of thing – professional musicians.
We contacted the top candidates and asked them:
"What is the best bass guitar that you have ever played and what makes it the best?"
Based on the replies that we received, this is what we found out…
Our Experts' Top Pick for Bass Guitar
As you can imagine, there were some brands and models that stood out from the rest. These were the ones that our experts really liked:
Top Pick for Bass Guitar Brand
Honestly, we weren't too surprised when we tallied the results and discovered that the musicians chose Fender as one of the best bass guitar brands.
Since 1946, Fender guitars have been used to create music for all kinds of genres.
Of course, it isn't just iconic status that continues to make this brand so popular; the quality and playability also ensure that it will be used by future bassists for quite a while too.
And, it doesn't hurt that some truly legendary musicians like John Paul Jones and Geddy Lee have used Fenders in their performances.
Top Pick for Bass Guitar
Narrowing it down further, we learned that the most preferred models were the Fender Precision Bass and the Fender Jazz Bass.
Again, considering the fabled status of these models, we weren't all that shocked at what the musicians had to say.
One of our experts, Phill Court, also pegged the Fender Jazz Bass as the best guitar for beginners.
Most Economical Recommendation
Now, if you want a good bass guitar but don't want to have to shell out too much for it, then you are in luck.
The illustrious Bjorn Englen recommended the Ibanez Talman Bass 600 as an affordable yet high-quality option.
We found that it was the cheapest bass guitar on our list.
Introducing Our Opening Acts…
Here are what our bassists had to say about what their favorite bass guitar is, in the order that we received them:
Grzegorz Kosiński – Mayones Victorious V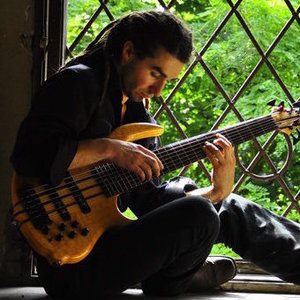 Bio: In addition to being a guitarist, Grzegorz is also a session musician and a composer. He is best known for this unique ability to play classical music and rock, especially metal. He has played at theatres, festivals, and open-air stages both in Poland and abroad. You can find out more about Grzegorz on Facebook or listen to his music on YouTube.
"I [have] played many basses in my life and I think the best one was [the] Mayones Victorious V. Very solid, light, comfortable to play, and good looking. If you want to see how I played with this bass [you can see it on YouTube by searching for]: Grzegorz Kosinski Mayones Victorious V."
John Patitucci – Yamaha TRBJP2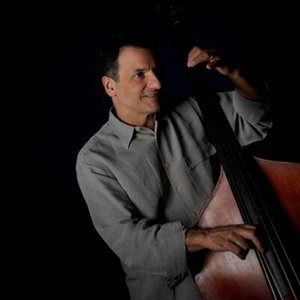 Bio: John has led quite an illustrious career as a musician and a composer. He has worked with individuals such as BB King, Aaron Neville, Joni Mitchell, Sting, Bon Jovi, and more. John has also been commissioned to write for a number of orchestras and quartets and has performed with many as well. You can find out more about John at johnpatitucci.com or follow him on Twitter.
"… [Apart from my] custom made Yamaha six string semi-hollow bass (which is not yet available), [I] recommend the Yamaha TRBJP2 6-string. We designed this bass so that it would function well in all styles of music, for live gigs and recording sessions. The bolt-on neck design gives the bass a full and punchy sound with the warmth one might expect from a 4-string bass. In addition to that, its practicality for the working bassist, combined with a singing high register for solo work, make this bass an ideal choice."
Corrin Campbell – Pedulla '94 Rapture + Thunderbolt + Schecter Stiletto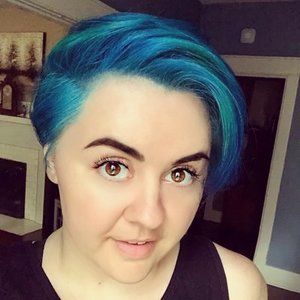 Bio: Corrin is a bassist, vocalist, pianist, and songwriter. Her career got a rather unusual start with the U.S. Army Band program as a soldier and musician. Since then, she has been a part of bands like Dash|Ten and PRYM. She continues to release singles and play at a number of festivals like the Warped Tour. You can learn more about her at www.corrincampbell.com or follow her on Twitter.
"I'm a diehard Pedulla fan. They're a smaller, boutique company but their basses are beautiful. They have custom Bartolini pickups in most models and sound amazing. I have a '94 Rapture, as well as a more modern custom Thunderbolt that serve me well and stay in tune even with travel and temperature changes.
Lightweight, super reliable instruments and their necks are so quick and thin that a 5-string is still totally manageable for my smaller hands. Ernie Ball Music Man StingRay 5s have a little more girth. Definitely heavy and make you work harder, but they have a cool gritty sound and work great for that vintage indie pop that is super trendy right now. They also just look cool, if you care about that.
For a more "budget-friendly" solution, I've actually loved Schecter basses. They're also really reliable, hold their tune, and can take a serious beating. My first one was in the Diamond Series, but more recently their Stiletto series has impressed me quite a bit. I definitely prefer neck-through designs in general, so those basses give you great value for the price."
Marcus Miller – Fender Jazz Bass + Marcus Miller Bass Guitars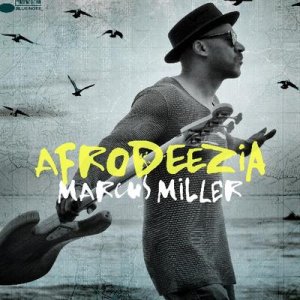 Bio: Not only is Marcus undeniably one of the best bassists in jazz, soul, and R&B, he has also collaborated and played with some true legends. The artists he has worked with include Miles Davis, Luther Vandross, Aretha Franklin, Eric Clapton, and more. Marcus has also won two Grammies and received the winner of the 2013 Edison Award for Lifetime Achievement in Jazz. You can find out more about his career at www.marcusmiller.com or follow him on Twitter.
"I've been playing a Fender Jazz Bass since I was 14 years old.  It's got an "old school", classic sound and you can play it in just about any situation. I've used it on hip hop records, soul, R&B, rock, jazz, reggae, pop records; all types of music.
I particularly like the Jazz Basses from the '60s and '70s.  They really provide great deep, "growly" support for a band – although if you find a good one, it might be expensive. If you're working on a budget, then I would proudly recommend my Marcus Miller SIRE basses www.sire-usa.com.  They are pretty inexpensive and compared to the Fenders give you a similar, slightly more modern sound.
They've been by far, the best-selling basses for the last couple of years; everyone seems to love them.  Of course my name is on the basses, so you have to take it for what it's worth – but bass players are going nuts over these instruments. The quality/price ratio makes it pretty hard to resist."
Jayke Davenport – Music Man StingRay 5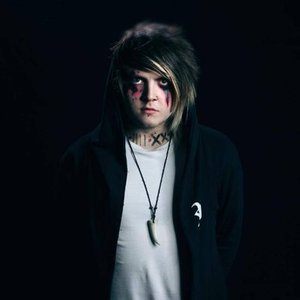 Bio: A talented musician, Jayke's main claim to fame is as the bassist of the popular band Cabin Boy Jumped Ship. As a result, he plays in a variety of shows and festivals around the country. To learn more about Jayke, you can follow him on Twitter or check out his music on YouTube.
"At the moment, I am using a Music Man StingRay 5 black body, black pickguard, and maple neck. Such a nice sound comes from this beauty! I do love the Fender Jazz Geddy Lee custom bass as well!"
Darrell Craig Harris – Yamaha BB735A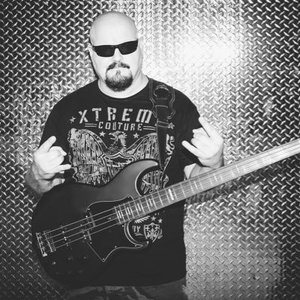 Bio: Darrell has experienced being a bassist in a number of different groups all over the world. He has played with groups such as the Cirque du Soleil, QUEEN Rock Symphony and artists like Billy Preston and Frankie Avalon, all over the world. You can learn more about his work on www.darrellcraigharris.com or listen to his music on YouTube.
"I think the best bass guitar considering pricing, quality of materials and build is the new Yamaha Broad Bass. They are well made, easy to play and very versatile so you can use them [for] many different styles of music! [I recommend the] Yamaha BB735A."
Phill Court – Fender Jazz Bass Made In Mexico, Fender American Professional Jazz Bass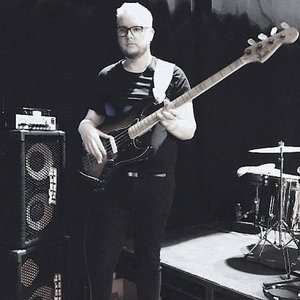 Bio: Phill started playing the bass guitar at a rather young age. His talent ensured that he was soon playing at some of the biggest music festivals in the world like Glastonbury and The 02. Phill has also gained a considerable amount of recognition as a bass guitar teacher and even has his own practice. To find out more about Phill you can go to www.phillcourtmusic.com or listen to his music on YouTube.
"My recommendation for the best bass guitar based on my experience would be a Fender Jazz Bass. A nice slim easy to play neck, body contours to aid in comfort while playing [and] two great sounding pickups. The amount of varied sounds [and] tones you can get out of a passive Jazz Bass is huge! Just rolling the treble off and selecting the neck pickup will get you a great, old school smooth P Bass style tone.
Selecting the bridge pickup and maxing out the treble will give you a cutting Jaco-esque tight grooving tone. The Jazz Bass has been used in genres [like] Metal, Jazz, Funk, Hip Hop, [and] EDM. You see them all over the place in all different musical scenarios. That must mean something!
It's a phenomenal instrument [and] a great workhorse. I've been using two of them as my main instruments for 10 years without complaint. If it's for a beginner I'd say a Fender Jazz Bass Made in Mexico. [For a] more advanced player it would be a Fender American Professional Jazz Bass. I play a 1972 Fender Jazz Bass [and] a Fender American Deluxe Jazz Bass V."
Mira Slama – Yamaha BB2024X + BB1024X + BB734A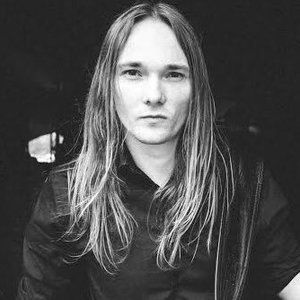 Bio: Mira is an incredibly talented bassist who has found in his place in the popular Savage Messiah. He has released several albums with this band and continues to travel the world on tours and playing at well-known music festivals. To find out more about what Mira is up to, you can follow him on Twitter or listen to his music on YouTube.
"Through my career I've been playing mainly Yamaha basses and I must say that Yamaha BB2024X is a top bass… If you want to compare price/value, then this is one of the top instruments to go with. If you don't want to spend so much, you can choose the lower model – BB1024X which [is] an amazing bass. I've been playing this one for over 5 years and I have owned 2 of these.
If you want to use an active bass, Yamaha [has] recently come up with a new BB series, so try BB734A and you can switch between active/passive and get the best of both worlds. That is the only bass I play these days, I highly recommend this model to every bass player out there! Try it, you'll love it! I find Yamaha BB basses better sounding than Fender Precisions so I have been with them throughout my entire career."
Franccesca De Struct – Schecter Hellraiser Extreme-4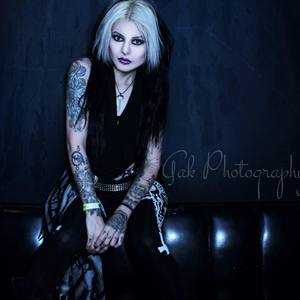 Bio: Franccesca has an impressive number of talents including being a skilled bassist. She has led a rich and varied life which is what steered to become the bassist for The Dreaming as well as KUZA. Franccesca has performed at a number of musical events and festivals. You can see what she is up to by following her on Twitter or checking out her Facebook page.
"Throughout my years of playing bass, I have tried my fair share [of bass guitars]. I started with the classics but I found that every bass I tried was just missing that something special. I found that oftentimes the classic basses were too big and bulky to do the jumping around I like to do on stage. I wanted something with a thinner neck so I could play faster, a smaller body so the instrument was more manageable, and with a gritty tone that compliments the metal and hard rock I like to play.
Then I found Schecter basses and it was like everything I had ever wanted was answered. The first time I held the Hellraiser Extreme-4 – I was in love. It plays like butter, it's compact and easy to carry, the neck feels like glass and the intense tone of the 18v EMG pickups were like crunchy heaven to my ears. I have also dabbled with their Stiletto model which is smaller still, and packs just the same punch. I love the through body neck design, and it holds tuning impeccably. Honestly, I could never go back to anything else."
Michael Manring – Zon Sonus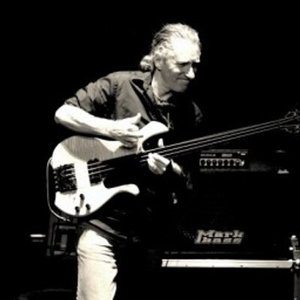 Bio: There is no denying that Michael is one of the top solo bassists in the world. He has played at venues such as Carnegie Hall, Davies Symphony Hall, and Yamaha Hall. He has also released a number of albums and has claimed two gold records, Grammy and Bammie nominations. Michael has also won a number of awards over the years. You can learn more about him on www.manthing.com or follow him on Twitter.
"I'm biased because I have a long relationship with the company, but my favorite bass guitar brand is Zon. They have a rich, focused sound and an almost supernatural playability. All Zon basses are extremely high quality, but in my opinion, the Sonus models are [the] finest instruments made."
Dave Haskett – Fender Precision Bass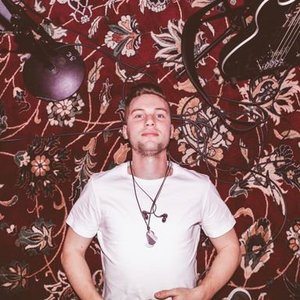 Bio: Dave's career has really taken off and he is currently one of the most sought-after bassists in the region. In the studio and on the stage, he has played with worldwide sensations such as Shawn Mendes, Camilla Cabello, and Jonah Marias. Dave has also performed at some amazing venues including Madison Square Garden and the Wembley Stadium. You can find out more about him on www.davehaskettbass.com or follow him on Instagram.
"My personal choice for the best bass guitar, based on my own experience, is the Fender Precision Bass. I suspect a lot of bassists will give you the same answer, and there's a reason for that! The Precision Bass (or P-Bass) has really become one of the absolute standards in the world of bass guitars.
Since it was invented in the early '50s, the P-Bass has been widely used by bassists in all genres of music, to the point that its sound is so recognizable and familiar that it is arguably the definitive bass sound. These basses are very versatile – I've played P-Basses on pop, rock, country, jazz, and funk gigs (to name a few), and they always just sound "right". There's something magical about the design that allows it to sit beautifully within a mix, enough presence to cut through, but wonderfully warm and round.
I've owned a number of P-Basses throughout my career, and my favourite is probably my vintage 1973 model. However, vintage instruments can be more expensive and difficult to find. If I were to recommend a current, readily available instrument, I would suggest the Fender American Professional Precision. This is the new "standard" line of guitars and basses from Fender, which replaced the American Standard series in 2017. The American Professional is a well-built, rock-solid P-Bass, and it's going to give you exactly what you're looking for in terms of sound, feel, and classic design. This is my go-to bass on my current gig with Shawn Mendes, and it covers the majority of the music in that band.
If you're on more of a budget, I would recommend either the Squier Classic Vibe or the Squier Vintage Modified P-Bass. These two are a step up from the standard Squier basses (Fender's less expensive, budget line of guitars and basses). I have a super cool Classic Vibe in Fiesta Red that I played for years, and it got me through countless gigs. These instruments sound and feel great for the price. They would make a great first bass guitar, or just a fun addition to your collection!"
Victoria Smith – Fender Precision Bass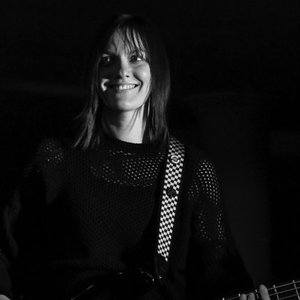 Bio: For over 15 years, Victoria has been recording and touring with a number of well-known artists. Playing for The Ramonas, Will Wilde, McQueen, and more, she is definitely one of the favored bassists in the country. This is what earned her a nomination for best bassist at the 2013 British Blues Awards. You can find out what she is up to on www.victoriasmith.info or listen to her music on YouTube.
"For me my favourite and most used bass model is the [Fender] Precision Bass. Playing many different genres of music I've found it very easy to play and super versatile. My first ever bass was a Precision, I've played and owned many different makes and models of basses but always go back to it. As well as being one of the most iconic bass designs they're also very reliable and there's a range to suit all budgets."
Bjorn Englen – Ibanez Talman 2000 Prestige and Talman Bass 600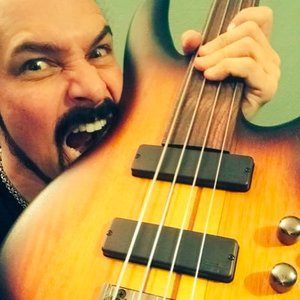 Bio: Bjorn has been a part of a number of successful bands during his career including Quiet Riot, Soul Sign, Rising Force, and Dio Disciples. He is also a well-known sessions bassist. Throughout his time as a musician, he has played with phenomenon bands like Kiss, Deep Purple, Guns n Roses, Alice Cooper, and Judas Priest. You can learn more about him on www.bjornenglen.com or check out his music on YouTube.
"My choice is the Ibanez Talman Bass. The craftsmanship, playability, tone and look is all there in one beautiful package! A wonderful rockin' bass that is [very] versatile and suited for all styles of playing. My main bass is the TMB 2000 (Prestige) sunburst. But I also play the TMB 600, which is the natural finish. They are both amazing. For anyone who doesn't want to spend the money for a Prestige the TMB 600 is fantastic!"
Rhonda Smith – Fender Jazz Bass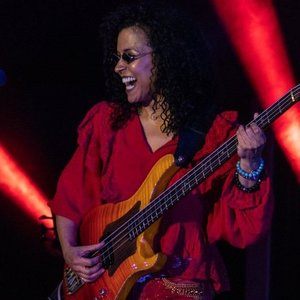 Bio: It is Rhonda's immense talent that has led her to work with some of the most incredible artists of our time. Most notably, she spent almost a decade playing with the legendary Prince. She has also worked with Chaka Khan, Beyoncé, and Little Richard although she has also released her own music. She even received a Juno award for her musical contributions. Check out rhondasmith.com for more information or listen to her music on YouTube.
"If I had to choose one bass guitar, it would be a Fender Jazz Bass 4 string. I think that every bassist should have one in their arsenal. It's a recognizable and accepted sound/tone that always fits in any genre of music."
Viačeslav Švedov – Fender Precision Bass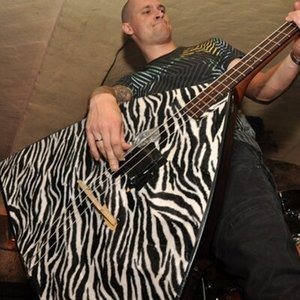 Bio: While Viačeslav can play a number of instruments, his real passion lies with the bass. This is what led to him joining the Jancee Pornick Casino and playing over a hundred gigs each year. Viačeslav also plays with the der Weg which focuses on Middle Eastern folk music. He can be found recording with various artists in Cologne-Dusseldorf studios as well. You can follow him on Twitter or listen to his music on YouTube.
"I have more than 10 different basses (short scale, long scale, extra-long scale, with single- split-coil and humbuckers, solid body and semi-acoustic) and use all of them, but if (just if) I had to choose only one, it would be [Fender] Precision Bass. With split-coil pup and a classical thick wide neck.
In my opinion it´s the best sounding bass in mix. Precision alone, without [a] band, sounds quite "boring". And it is not so easy to play fast, or stretch [your] fingers for chords or intervals, so if you want to play solo, then StingRay, Jazz Bass or one of those boutique basses with [a] wide sound spectrum, ergonomic body and fast neck, would be better choices for that.
But if you are playing in a band or do recordings in [a] studio, then Precision sound is the shortest way to get the best mix. Precision takes exactly its place without conflicting with other instruments. So, since I make [a] living playing bass for live and recording-sessions, if I had to choose only one bass, it would be definitely the Fender Precision [Bass]."
Anna Sentina – Kiesel Aries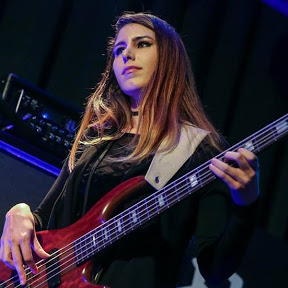 Bio: Despite being so young, Anna has already gained quite a lot of fame. Although she was classically trained, she took up playing the bass at 15. Since then, she has garnered quite a lot of attention for her YouTube channel where she has covered popular songs. Some her videos have gotten tens of millions of views. You can listen to her music on YouTube.
"In my experience, the best bass guitar I've played has been Kiesel's Aries bass. It's the smoothest bass I've ever played, and can be custom made however the artist wants it. Several years ago, I [had] back problems due to playing basses that were too heavy for me, but since I started playing Kiesel, those problems have gone away. I think what I appreciate the most [about] this bass is how many different tones you can get from it, which makes it perfect for every live or studio scenario."
Joe Quincy – Schecter Stiletto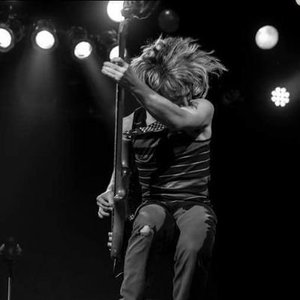 Bio: Joe's talents include being an incredible bass guitarist and writing music. He puts both of these skills to good use as bassist in the Eye on Attraction band. They have logged in over a hundred gigs all around the country and have played with bands such as Adelita's Way, Through Fire, and All That Remains. You can check out their website on www.eyeonattraction.com or listen to their music on YouTube.
"If I had to choose one bass, I would choose a Schecter Stiletto bass. A huge factor for me is how the bass physically feels in my hands. The Schecter Stiletto has a fast/comfortable neck, a lightweight body, and a well-balanced design. The bass feels like it is an extension of my body; it's easy to put on a high-energy show day after day after day."
Timothy Gaines – G&L L2000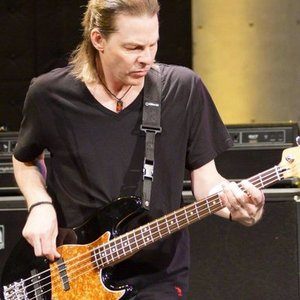 Bio: Timothy was a founding member of  the band Stryper, touring with them for 35 years. He has also toured with musicians such as Richard Marx, and Ashley Cleveland while recording with musicians like King James and Tourniquet. He was also a member of SinDizzy. You can find out more about him on www.timothygaines.com or listen to his music on YouTube.
"In my opinion, my favorite bass guitar choice would be the G&L L2000. I am a huge fan of Leo Fender and own Fender P basses, Jazz basses and Musician StingRays. All of them are staples. Leo took something from all of these designs and added to them with his Magnetic Field Design humbucker pickups and electronics.
The L2000 is still reasonably affordable and hand built in Leo's shop in Fullerton CA. The L2000 has a multitude of sounds available by utilizing different preamp and pickup configurations through the use of 3 mini toggle switches. A quality American made instrument that plays and sounds absolutely amazing."
Mike Grippo – Schecter Stiletto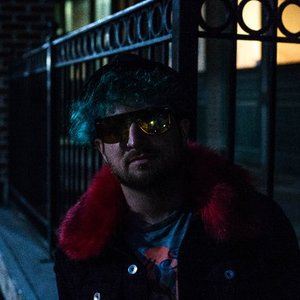 Bio: Mike has been a bassist for Kissing Candace for several years now and has released several albums with the band. It has also provided him with the chance to tour with some other notable names including I Set My Friends on Fire, Psychostick, and Twiztid. They have also played at various festivals including the Rockstar Energy Mayhem Festival. You can find out more about them on www.kissingcandice.com.
"My personal favorite bass guitar is the Schecter Stiletto Custom. I love this bass for its unique look, durability, and sound. I have taken this bass along with me on every tour I have done in Kissing Candice. I've botched guitar spins and accidentally slammed it into walls and it has never once been overly damaged by it.
A lot of people will assume due to the price that this would [play like] a cheap bass… However, Schecter uses great materials and equipment in their basses and this bass has killer versatile sound. The five string version allows for me to stay perfectly in tune even when we play in our low tunings. I always get compliments on both the look and tone from this instrument. This is the one bass I will never part with."
Francis Hylton – Atelier Z M245 and M265 + Anaconda Basses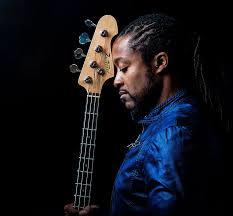 Bio: In addition to being a well-known bassist, Francis has also gained fame as a DJ and a musical director. He currently plays bass with his long-time band Incognito, with whom he's played for well over a decade. He has also worked with artists like Lynden David Hall and Gloria Gaynor. He has even been featured on movie soundtracks. You can find out more about Francis on www.francishyltonbass.co.uk or follow him on Twitter.
"One important thing about getting a new instrument is how easy it is to play. There's nothing worse than fighting with a musical instrument if it's getting in the way of what you're playing. Quality of sound is obviously important but there are also specific bass tones that have become classics over the years and many manufacturers make their own versions of these basses. I'm talking about Fender Jazz and Precision basses, Music Man StingRay, Gibson EB3, and others.
If you're a session player then it's always good to be able to offer these well-known bass sounds, although there are of course many newer choices too. I primarily play Atelier Z basses from Tokyo. They are mostly Jazz style basses and they're built exceptionally well and play and sound incredible, I can't speak too highly of their M245 and M265 4 & 5 string basses. I also rate a London based luthier Andrew Taylor-Cummings who is responsible for the brand Anaconda Basses, once again they are a joy to play and the attention to detail is very impressive."
Yves Jean – Warwick P-nut Series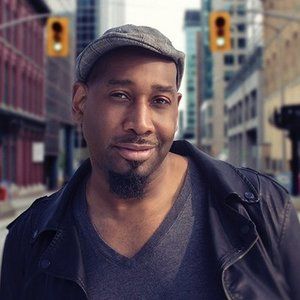 Bio: Yves started playing the bass at 17 and since then, has never looked back. He has released a number of albums and EPs both by himself as well as in collaboration with his group, the Yves Jean Band. Yves has received critical and public acclaim for his music, garnering numerous followers on his Pandora station as well as on his social media channels. You can see what he is up to either at www.yvesjeanmusic.com or on his YouTube channel.
"For my older/vintage sound I go with my older Leo Fender 4 string (pre Ernie Ball) 1974 Musicman. It's a maple neck that has that round, as well as 70's treble funk tone. It's my main live instrument. The only downside is that it's a heavy instrument in weight. As for my current recordings, I go to my diverse, modern sounding Warwick 4 string P-Nut series bass. It has a rosewood fretboard, for a tone that is warm and has a bit of modern growl to it.
Recording with it has been a dream, because you can hear every nuance being played. The bass is extremely light as well. Lastly, for my [most] recent purchase I bought a Modulus 4 string Flea series bass. This bass has an awesome tone with a distinctive bite. I have not had much time to play with it, since it's new in my arsenal. However, I do look forward to playing with the modulus bass overseas and [am] not too worried about the neck getting warped on flights, because of its graphite neck. If I had to only choose one bass out of the three that I described, [I would suggest the] Warwick P-nut Series bass."
Russell McLain – Ibanez SDGR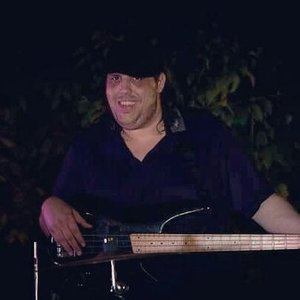 Bio: In addition to being a vocalist, bassist, and guitarist, Russell also has a very unique sound. He manages to effortlessly combine blues, rock, and country, drawing influence from his Louisiana roots. Russell has released albums that have been a mix of his original works as well as covers. You can see what he is up to on his Facebook page or by following him on Twitter.
"I recommend the 4 string SDGR by Ibanez. As [someone] who plays over 200 shows a year, this is my go-to bass guitar. It's not only affordable, but it's always in tune and easy to work on. It's a workhorse bass for sure."
Tony Franklin – Fender Tony Franklin Fretless Precision Bass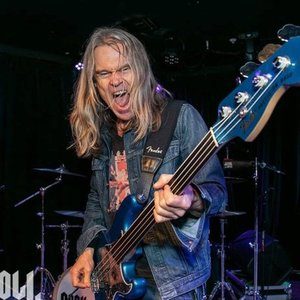 Bio: Tony has led a rather illustrious career alongside some of the best names in rock history. Nicknamed the "Fretless Monster", he first gained fame as a member of The Firm, which included Jimmy Page. He then went on to tour with other notable names like Whitesnake, Roy Harper, Kenny Wayne Shepherd, Kate Bush, and more. Tony can also add an instrumental bass album and video series to his resume. You can see what Tony is currently up to on www.fretlessmonster.com or follow him on Twitter.
"I will unabashedly say that the Fender Tony Franklin Fretless Precision Bass is the best bass guitar in my personal experience! Why? Because I have used this instrument in its current form since 1983, and it evolved through personal experience, experimentation, trial and error, and real world usage. To me the Precision Bass has the perfect neck and body shape. That's my personal taste. I don't own any other basses!
I wanted to play Fretless Bass after hearing Jaco Pastorius in the late 70's, and I purchased a stock Fender Fretless Precision Bass in 1979. As time went on I realized I would need to add a Jazz style bridge pick for me to get the growly tones, and harmonics that I wanted to hear. So I added a DiMarzio Model J bridge pick. I wanted to keep the P Bass aesthetic with the master volume and master tone, so added a 3-Way Fender [Stratocaster] pick up selector switch. This proved to be the perfect combination, as the DiMarzio had the same output volume as the stock Fender P Bass pick up, so there was no volume drop when switching between the two pick ups. The DiMarzio is also noiseless (though I didn't realize this at the time), which means there is no hum when using the pick by itself.
In 2006, Fender released the Tony Franklin Fretless Precision Bass, which was modeled after my original '79 Fretless P Bass, but with the ebony fingerboard like the 2000 bass. The signature bass is still in production. I use a 2006 TF Fretless as my main live bass, and certain recording situations. I still use my original 79 Fretless for recording sessions."
Well, all of these musicians have certainly given us a lot to think about. What's great about all of these responses is that they offer so much more than just suggestions.
Here, you can find out just why some bass guitars will suit you better than others. Now, you should have no trouble narrowing down what you should look for.
So, what did you think about what these experts had to say? Let us know in the comments!