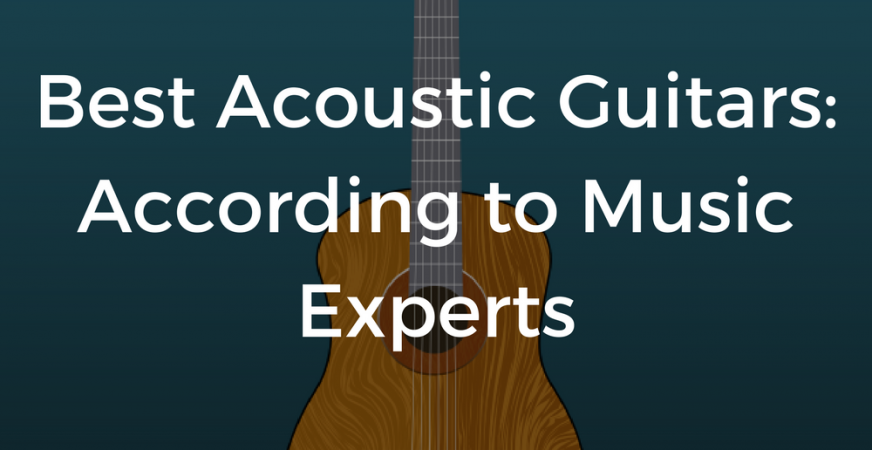 Best Acoustic Guitars: 34 Experts Reveal Their Pick [2019]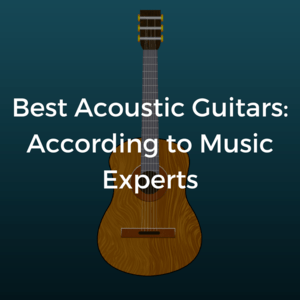 Acoustic guitars rank as one of the top instruments that beginners want to learn how to play.
The only snag is that you have to first choose the right guitar before you are able to delve into your lessons.
It takes many years and a great deal of experience to really be able to differentiate between mediocre and great guitars.
So, if you are just starting out, you might have a bit of a tough time trying to figure out which brand and model is best for you.
Well, we figured that we would save you some time and effort and just ask the experts themselves.
So, we contacted musicians, guitar techs, and guitar teachers and asked them:
"From your experience, what is the best choice of acoustic guitar? Also, what makes it such an awesome choice?"
These experts have been honing their talents for years and are in the perfect position to tell us – and you – what they feel is the best acoustic guitar.
Let's take a look at what they had to say:
Best Acoustic Guitar Model
As you are probably aware, there are hundreds of brands and models of acoustic guitars to choose from.
This is why you will notice that our professional musicians had a great deal of variety in their responses.
After years of trying out various brands, they found the ones that suited them the best.
That being said, there was one model that stood out – the Martin D-28.
Three of our experts, Steve "Chinner" Winstead, Jeff George, and Sarah McQuaid mentioned that this was their top pick.
Best Acoustic Guitar Brand
What many of our expert musicians could agree on, however, was the guitar brand. A number of them agreed that Martin was the clear choice for anyone looking for an acoustic guitar.
Manufactured by the C.F. Martin & Company, one of the things that make these guitars stand out is the considerable attention to detail that goes into constructing them.
As a result, musicians are able to produce a higher quality of sound as well as excellent tonal transfer and a more classic sound.
It doesn't hurt that some of the more popular musicians in the world like Noel Gallagher and Ed Sheeran use Martin guitars.
Best Budget Acoustic Guitar
If you are not a serious musician, there is a good chance that you aren't looking to spend too much money on your guitar.
This is why it is so helpful that one of our experts, Kip Brockett, told us his pick for the best budget option – the Yamaha C40.
This model boasts a simple yet timeless design which produces a clean and crisp tone, along with a nice balance.
This makes it useful for those looking to play classical music or fingerstyle re-vamps of newer songs.
Best Acoustic Guitar for Beginners
If you are on the lookout for a guitar that is suitable for a budding guitarist, then you are in luck.
Casper Esmann cites the Yamaha entry-level guitars to be the superior choice, zeroing in on the Yamaha F310P, in particular.
What makes the Yamaha F310P really stand out is its playability, and even those who are not used to guitars will find it easy to produce a clear sound every time.
It is also quite affordable, which means that you will not be spending too much money on your first guitar.
So, at this price point, the F310P is a great guitar if you are just starting out.
Expert Advice on How to Choose the Best Acoustic Guitar
Some of the professionals that we reached out to offered no specific models to buy, but did provide something incredibly valuable – their advice on how to choose the right acoustic guitar for you.
So, before getting into any details, here we take a look at the tips and tricks that you should heed when making your choice:
Ron Zabrocki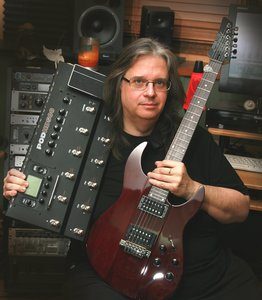 Bio: When it comes to music, Ron wears many hats. He is a well-known session guitarist who has worked with musicians and companies all around the world. Ron is also a songwriter and a music producer. His experience has come from learning from some of the best including John Scofield, Alan DeMausse, and Joe Pass. You can check out his website on www.ronzabrocki.com or subscribe to his YouTube channel to see what he's all about.
"I can say that I go for ease of playability above anything else – even tone. The tone, of course, must be acceptable, but if it is hard to play – high action, too fat or wide a neck, uncomfortable body – it is a deal breaker.
That being said I tend lean towards 20-30 year old Avarez Yairi acoustics. Necks are close to electrics, comfortable and easy to play, record very balanced with great strings like Martin 80/20's or Elixir's. Even the new Alvarez line are uniformly good."
Georgie Star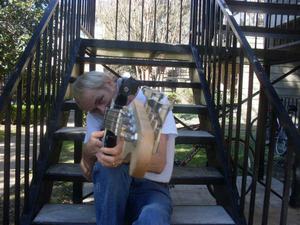 Bio: Georgie began performing at a very young age and within the span of his musical career, he has been a part of a number of bands. He is also known for his solo acts and musical numbers. Georgie is a songwriter that continues to perform at events in Austin through his company, Eclipse of Austin Productions.  You can find out more about his work on www.eclipseofaustinproductions.com or subscribe to his YouTube channel.
"I don't have any preference.  All of them are different and have different sounds.  My advice to budding guitarists is to acquire as many guitars as you can.  Diversity of sound is the recording artist's ideal situation."
Mojo Collins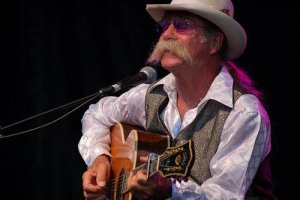 Bio: Mojo Collins has a lot of stories to tell considering that he has opened for or performed with Muddy Waters, Fleetwood Mac, Janis Joplin, Stevie Ray Vaughn, The Grateful Dead, and Santana to name a few. Mojo has won the NC Arts Council Fellowship in Music for Songwriting award and is still a professional musician and songwriter in North Carolina. To get a taste of Mojo's talent, subscribe to his YouTube channel.
"I am sponsored by Zager Guitars, they have a great line of handmade acoustics. On the other hand for slide guitar I am also sponsored by Twisted Wood Guitars. I just acquired an American-made Gibson called STARBURST only made in 1997 and 1998, mine has electronics built in with sliding controls for adjusting volume treble bass and middle.
I also play a 1937 Harmony f hole acoustic for slide, it was made before the Second World War. I recently acquired a Yamaha acoustic cutaway that I use for a second guitar on my live shows, and recording. Yamaha acoustics are the best buy today for the money in my estimation."
John Zito
Bio: John has quite the resume indeed, having played with The Ramones, Guns N' Roses, and Pat Travers. He has performed at some prestigious venues including the House of Blues at Mandalay Bay, Count's Vamp'd, and Hard Rock. While John has played a number of solo shows, he is currently a part of Count's 77. You can check out his music at Reverb Nation or follow him on Twitter @zito_john.
"I use a Gibson LGO but they do not make those anymore. Now, my sound is different, raw and unique, however, I would recommend a Martin or Taylor guitar for acoustic because of the craftsmanship and quality sound they produce."
Sergio Sena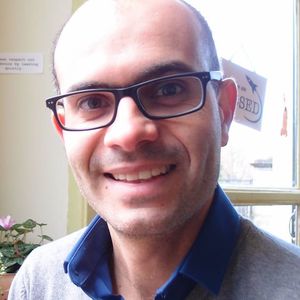 Bio: Sergio designs and develops custom electronic gear for musicians so that they can enjoy the ultimate experience when gigging or recording. This is something that Sergio has a great deal of experience in as he has an electronics degree and been practicing guitar for many years now. His love of music led him to the building of high-quality gear. You can check out Sergio's website on sergiosena.com or follow him on Twitter @_SergioSena.
"The best choice of guitar is the one that will do the best job for the musician. Yes you can use one type of guitar to do something it was not meant to do, but if you chose the appropriate one, it will help a lot when performing.
For example, if you are a classical musician, you will go for a classical/Spanish guitar. If you are a folk musician, you would prefer a folk acoustic. If you are pop/rock, you will go for a folk/general acoustic probably with a cutaway."
Johan Madsen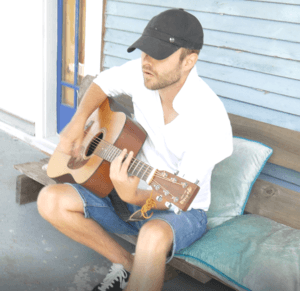 Bio: Johan Madsen wears many hats as a guitarist, composer, and teacher. His formative guitar-playing years focused on rock and heavy metal, but these days he can be found playing instrumental acoustic guitar. To see what he can do, you can subscribe to his YouTube channel or follow him on Twitter @johan_madsen75.
"There's many builders who offer great guitars for any price range, but I think my personal favorite builder is Furch, as they offer such a great tone and quality at a very reasonable price. Certainly the best you can get for your money, at least in Europe. Their guitars are highly responsive and projective, but also have a huge dynamic. That being said, for me, playability matters more than tone, and you should be aware that 90% of the brand new guitars usually need the action to be adjusted to fit the player's needs. I like it to be as low as possible, and I feel really comfortable with Furch's Vintage Line neck shape."
Samir Maamari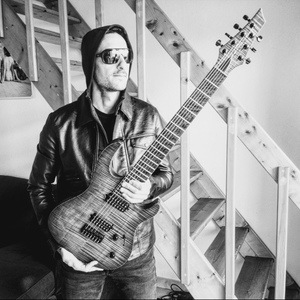 Bio: Samir is a guitarist, producer, and teacher. He was classically trained but he plays a wide variety of genres. Although he had humble beginnings, he ended up playing at the second largest concert hall in France – Park Suite Arena. He is currently a teacher, teaching guitar to students all over the world. You can check out his website at www.timebendstudio.com or follow him on Twitter @timebendproject.
"When it comes to choosing an acoustic guitar, I choose what serves the song or what fits the situation best. So if I have a studio session or for live, I would show up with a Martin guitar or a Gibson acoustic if possible. These guitars give the classic acoustic tone that everyone expects. And they are definitely great guitars.
For an unplugged version I might go for a smaller model. However for my personal use and for recording applications I would choose the new Zeus acoustic model from Kiesel guitars. I find them game changing because they are a bridge between electric and acoustic guitar. I'm not a fan of the often bulky acoustic bodies, and look for playability, especially for more technical songs.
In addition to the models in the market there also a lot of luthiers who offer custom made guitars for a reasonable price. Customisation is great if you have a specific idea of how you want your guitar to be. If you are more specific about wood choice and neck profile then custom guitars could be for you."
Rene Martinez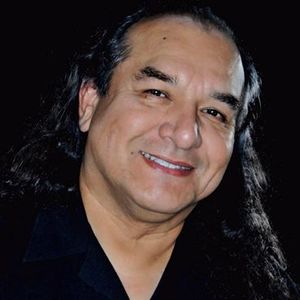 Bio: Rene Martinez has had quite the career, having been a guitar technician for Prince, Stevie Ray Vaughan, The Moody Blues, and Carlos Santana, to name a few. Now, he creates his own guitar accessories after acquiring an acute knowledge of the instruments. You can check out his website at www.texasguitarwhiz.com or subscribe to his YouTube channel. 
"The acoustic guitars that I would recommend are Martin, Guild, Gibson, Epiphone, etc. My favorites are the Spanish guitars. These include flamenco and classical guitars. The best brands are Ramirez, Fleta, Barbero, Conde, etc. – so many today that are excellent!
My advice to beginners is to purchase a good inexpensive one but don't buy toy guitars. If you don't know how to choose one, ask a friend who plays guitar. It has to be easy to play. Otherwise you will lose interest. Have fun!"
Steve Stine
Bio: Steve began playing the guitar at a young age, which is what led him to be a part of two bands – Dozer and GrimStine. He released a GrimStine album which was well-received worldwide. Despite his constant composing and touring, Steve has always been an eager teacher too, teaching kids of all ages to play guitar. You can check out his website at https://guitarzoom.com or subscribe to his YouTube channel.
"For me, the most important part is finding a guitar that fits both your hands and your body (for strumming). A guitar may look great and sound incredible, but if it doesn't "feel" right in your hands and your lap, it's not going to make things any easier. Once you have found a body style and neck width that fits your body and playing style, then you can begin looking at various brands that fit your interests and wallet! I always recommend a trustworthy local guitar store to help you find what works best for you."
Introducing Our Lineup…
Now let's hear about the models suggested by our experts – here is what these pros had to say, in order of their responses:
Grant Nicholas – Gibson 1967 J 45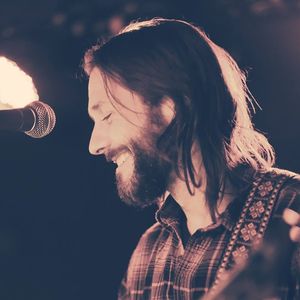 Bio: Grant's claim to fame was as the lead vocalist of the phenomenon Feeder. After years of sold-out albums and shows he decided to go his own way, writing largely acoustic music. Of course, he still tours with Feeder and continues to play to fans all over the world. You can check out his website grantnicholas.net or subscribe to his YouTube channel.
"I tend to use my Gibson 1967 J 45 to write most of my songs as well as Feeder stuff nowadays. I love the sound and feel of the guitar in general and I think the best songs always work on acoustic guitar."
Steve "Chinner" Winstead – Martin Tom Petty Model, Martin OO-18 + Martin D-28
Bio: Steve "Chinner" Winstead hit the jackpot when he was asked to be the guitar tech of Mike Campbell who toured with Tom Petty & the Heartbreakers. Chinner taught himself everything he knows about guitars by learning on the job. He has been working with Campbell since 1989. You can follow him on Twitter @chinnersw.
"Martin Acoustics – they've been around since the Civil War so they must be doing something right. [I would recommend] the Tom Petty model [but it] depends on what you want tone wise. OO-18 is a great little guitar with a brighter tone while the D-28 is a fuller richer tone.
Guitars are alive, they have a soul so find one that speaks to you. Like with a relationship – marry the one you can't imagine living without."
Erich Andreas – Epiphone Masterbilt DR-500MCE + Gibson SG 200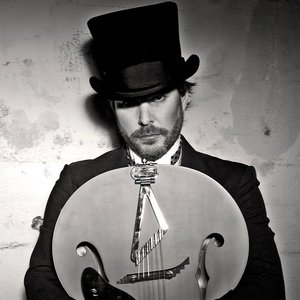 Bio: Erich's love of music started off quite early and this graduated in him learning to play the guitar. Over the years, he even joined a couple of bands and played a number of shows. However, his true passion lies with teaching others the guitar. This is why you can find lots of useful lessons on his website www.yourguitarsage.com or subscribe to his YouTube channel.
"For the money, the best buy is an Epiphone Masterbilt. I have played several of these over the years, and they all play/sound like a $1000 or more guitar. As [for] the best acoustic guitar, my vote is for the Gibson SG 200, also known as the "king of the flat tops". These guitars are loud, balanced, sound beautiful and play very nicely."
Andy Crowley – Faith Neptune + Faith Saturn Nomad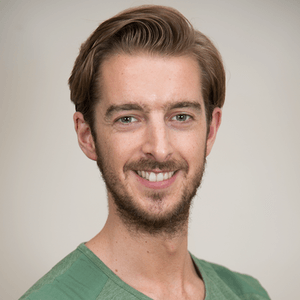 Bio: One of Andy's greatest ambitions is to provide tutelage and guidance to all those who want to learn to play guitar. This is why he takes in students of all stages and tutors them to advanced levels in various genres. He also offers free online lessons to all. You can see his tutorials on www.andyguitar.co.uk or subscribe to his YouTube channel.
"I play Faith guitars these days, a Neptune with a gloss finish and a Saturn Nomad with a natural no gloss. I prefer the no gloss finish. These guitars don't have inlays at 3rd, 5th, 7th frets etc., which can be annoying as it makes it harder for people to follow on video. Other than that, these guitars are perfect, and any specific thing that I like can be found on these!"
Assaf Levavy – Baby Taylor BT1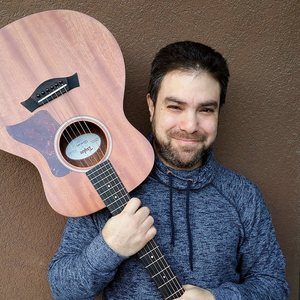 Bio: Assaf Levavy is a passionate guitarist who is always ready to teach anyone who is willing to learn. He runs a website where he shows guitar enthusiasts all the tricks of the trade. Assaf keeps things fresh by catering to people's favorite songs and tunes. You can catch it all on his website www.licknriff.com or subscribe to his YouTube channel.
"I used to play a Takamine, but their quality differs greatly between series. The N series was amazing. Nowadays I play a Taylor GS Mini, which is both comfortable and great-sounding. The pickup system on the Taylor guitars is, IMO, the best among acoustic brands. Most other factory-installed pickup systems sound too thin and tinny to me, and that includes Martin's pickups.
Of course, if you have the money for it, there's nothing like a Martin acoustic, but not everyone wants to spend that kind of money. My absolute favorite guitar though, believe it or not, is the Taylor Baby. Although it lacks in bass, the sound coming out of that small thing is incredible. Dry, full-bodied, and enchanting. It's super comfortable, and I always lose myself – and track of time – while playing it."
Gretchen Menn – Stephen Strahm Eros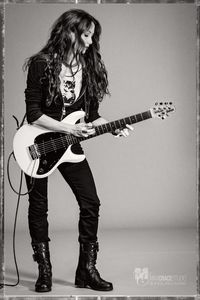 Bio: Gretchen Menn embodies classical and rock music with equal measure which has led to her solo work on her albums Abandon All Hope and Hale Souls. She is probably most well-known for her tours with Zepparella, a Led Zeppelin tribute band that tours the country. You can see what Gretchen is up to at www.gretchenmenn.com or subscribe to her YouTube channel.
"To paraphrase Frank Zappa, if a guitar says, "I'm yours," that's a good indication it's the guitar for you. Such was the case the first time I picked up a Stephen Strahm Eros. It played so comfortably and the sound was gorgeous—balanced, responsive… it was love at first chord. On further inspection, one could easily see the intention and artistry in every detail."
Eva Vergilova – Fender Newporter Player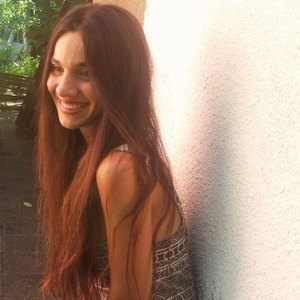 Bio: Eva is an incredibly talented guitarists who works to create instrumental covers of popular songs. She has uploaded numerous covers done with both electric and acoustic guitars. You can see her work on her website evavergilova.com or subscribe to her YouTube channel.
"I don't actually have my own acoustic guitar, but I have used many from other musicians so I can tell you my preferences. One thing that is very annoying in most acoustic guitars is the high action that makes it very uncomfortable to play fast. So, every time I need to use acoustic guitar I am searching for one with lower action.
The other important thing for me is the ability to play on the highest notes, on most acoustic guitars it's impossible. The best acoustic guitar that I have used is the one in my "Dust in the Wind" video – a Fender Newporter Player."
Marco Cirillo – Eko Massimo Varini Signature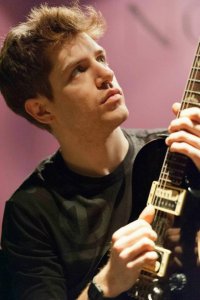 Bio: Marco is well-versed in the art of playing guitar. He has music degrees in both classical and electric guitar, giving him all of the tools that he needs to train others. This is precisely what Marco does with his talents – he teaches guitar to anyone who is willing to learn. You can learn more about his work at www.marcocirillolondonguitarlesson.com or subscribe to his YouTube channel.
"The guitar I have been using the most is an Eko Massimo Varini Signature which I used to record over 300 YouTube videos. The guitar is quite cheap but beautiful. The sound is amazing and the guitar has a two amplification system. It also has a pickup and a mic inside the body. I prefer this guitar over my Martin D-35."
Drue James – Furch D31-SR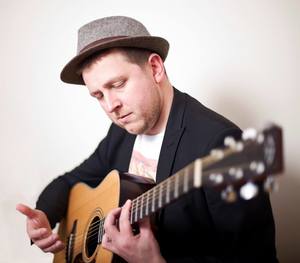 Bio: Drue has been a musician for most of his life and has been in eight different bands. His most notable one was The Nocturnals and it resulted in a full-length album. However, what brings Drue real joy is the ability to pass on his gift to others which is why he teaches. You can visit his website www.learnguitarinlondon.com for more information or subscribe to his YouTube channel.
"The best brand of acoustic steel string guitars is Furch (or Stonebridge is the USA company name). From my experience they all have amazing resonance and make fingerstyle playing sound bold and natural. The model I recommend is the Furch d31-SR. I even did a review on my YouTube channel."
Josephine Alexandra – Yamaha FS-TA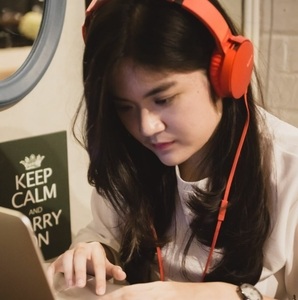 Bio: Although Josephine is quite young she already has an impressive online following. She produces covers of popular music on her acoustic guitar. Perhaps what is truly remarkable about Josephine is that she has taught herself many of her skills. You can subscribe to her YouTube channel or follow her on Twitter @jp_alxndr.
"The best choice of acoustic guitar, in my opinion, is the Yamaha FS-TA TransAcoustic guitar. This guitar sound makes me happy and sometimes it makes me forget about the time. It is also comfortable to play.This guitar can produce echo and reverberation sounds without needing any external amplification or effects so it is ready to perform or can be used to make a vlog anywhere."
Adam Rafferty – Maton Michael Fix + Andre Kibin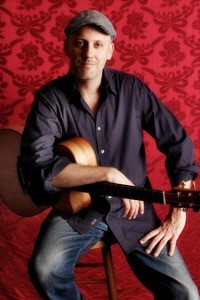 Bio: Adam Rafferty was talented enough to play with some of the jazz greats like Buster Williams, Tal Farlow, and Bob Cranshaw. He soon learned the ways of fingerstyle guitar, though, and never looked back, going on to tour the world. He even released several tutorial DVDs on the subject as well. You can see his teachings at his website www.adamrafferty.com or subscribe to his YouTube channel.
Adam has actually created an entire guide that shows you how to choose the best acoustic guitar for you. He suggests a Maton Michael Fix guitar for stage purposes and an Andre Kibin handmade guitar when playing in the studio. You can read his guide on his website.
Agustin Amigo – Lakewood A-31
Bio: Agustin was actually encouraged to play solo acoustic guitar by the great Ulli Boegershausen when he was quite young. Ever since then, he has recorded five albums and over a 100 songs. He is often praised for his beautiful and unique sound. You can check out his website www.agustinamigo.com or subscribe to his YouTube channel.
"My best choice of acoustic guitar is a Lakewood A-31. It has a small auditorium body, rosewood back and sides, European spruce top, short scale and 44mm nut. It has an LRBaggs anthem StagePro onboard preamp and pickup. The sound unplugged is big and balanced, you wouldn't expect from a small body guitar.
Its reduced size and weight is perfect for travelling. The onboard pickup make it perfect for live performances, the sound is very good and the preamp has all the tools that you would need embedded (tuner, EQ, blender, notch filter, etc…)."
Casper Esmann – Yamaha F310, Maton SRS Series, + Baton Rouge Auditorium/AR series
Bio: Casper has earned himself the title of being one of the best fingerstyle guitarists in Denmark. He has performed on live television and at big music festivals as well. So far, he has released three solo albums and works as a session guitarist for various other artists. You can go to his website www.esmannmusic.com or subscribe to his YouTube channel.
"First of all, it's very important that finding the right guitar is all a matter of taste, and taste being subjective thing – it's very much up to the individual what he or she likes. However here's some brands I think that a great which suits my requirements for a good guitar.
Maton – The SRS series are good, if you don't feel like spending crazy amounts of money. The guitars in that series are built very strong and works AWESOME for touring! If you feel like spending a bit more I'd recommend the EBG or Messiah series.
Baton Rouge & Yamaha – These brands are both suitable for the semi-professional/professional as well as the beginner. I own several of these guitars both expensive and inexpensive and I think you're getting some serious good value for the money with these brands.
For Baton Rouge, The Auditorium/AR series is a great lineup of guitars, perfect if you want to get into fingerstyle without spending huge amounts of money. With Yamaha, all of the entry models are nice. My first guitar ever was a Yamaha F-310P which was only around $150 when I bought it around 10 years ago."
Savio Rego – Martin OMJM John Mayer Signature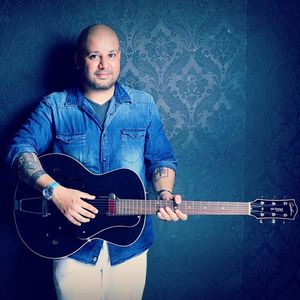 Bio: Savio is a multi-instrumentalist that has released a number of singles that have reached acclaim both at home and in other countries. He has also released two albums – All I Want and Someone to Tell. What sets Savio apart is his unique fusion of various genres. You can check out his website at saviorego.com or subscribe to his YouTube channel.
"Martin OMJM John Mayer The sound of the Martin OMJM John Mayer is truly stunning. Pressureful basses, differentiated mids and high-pitched heights make it a pleasure to play. Unbelievable what the guitar produces on "Martin-typical" sound. Despite the price this is a very well made instrument that makes it a great investment and lifelong acoustic guitar. For its small size it projects the sound very well and boldly. The string spacing is wider which is useful for someone who has big hands as it works perfectly for finger picking. The guitar is very comfortable to play either standing or sitting."
Lachlan Horne – Yamaha FG140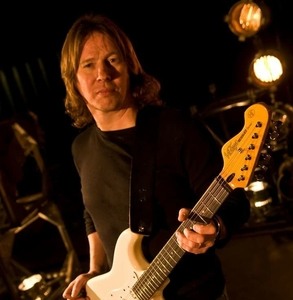 Bio: Lachlan Horne released three albums which were a critical hit and it isn't difficult to see why, with a talent that is hard to ignore. In addition to making his own music, Lachlan has also written music for commercials, video games, and more. You can sample his songs on his website lachlanhorne.net or subscribe to his YouTube channel.
"I have always used my trusty Yamaha FG140 acoustic guitar for both recording and live work. It has a truly robust yet crisp sound and is great to play. It's bit of a timeless classic in the acoustic guitar world so I won't be letting go of it. It never lets me down. The FG140 is apparently the cheaper version of the Yamaha FG180 and my model is getting pretty old now but it just seems to sound better with age.
Sadly Yamaha don't make the FG140 anymore but I would certainly recommend a Yamaha acoustic guitar for both the professional and the not so serious guitar player. That have a good range of models and I'm sure you will find a good sounding acoustic no matter what your budget."
Lucas LeCompte – Taylor 114e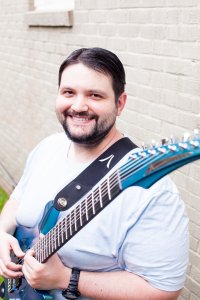 Bio: Lucas began playing the guitar at a very young age which is what led him to release several original songs. He continues to work on his music while also offering his services as a session and recording guitarist. Lucas also provides lessons to those that are eager to learn. You can check out his website at lucaslecompte.com or subscribe to his YouTube channel.
"The Taylor 114e is one of the best acoustics I have used. It sounds great and has an awesome neck for the price.  Acoustic guitars can get very expensive since the woods that are used to make it can add up quickly.  The 114e feels and plays like a higher end guitar but at half the price."
Kip Brockett – Yamaha C40 + Takamine Hirade H5
Bio: Kip Brockett is an incredible player, well-versed in classical, instrumental rock, and traditional-based rock guitar. After a break from the music scene, Kip has re-joined the industry and is now focused on instrumental guitar. You can check out his talents on his website kipbrockett.com or subscribe to his YouTube channel.
"Although I play more electric guitar than acoustic these days, I studied and played classical guitar for many years. My recommendations for acoustic guitars: For a beginning classical guitar on a budget, I would recommend the Yamaha C40. At a little over $100, Yamaha makes a very good starter guitar. You should be able to get through the first few years on one of these guitars.
Once you have a good grasp on your classical technique, you may want to move up to a more professional model. There are a lot of different models out there and they vary considerably in price. Takamine makes some excellent models, but the one I ended up getting was their handmade Hirade H5 model. This is their lowest priced handmade model and it is an excellent guitar. Beautiful tone, exquisite workmanship, and easy playability. The sound projection is good, but may be a little quieter than other models."
Sarah McQuaid – Martin D-28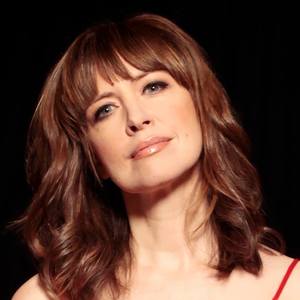 Bio: Sarah has had quite an impressive career thus far, releasing five albums, which have all been successes. She has also collaborated with some truly remarkable individuals like Michael Chapman. One of Sarah's greatest awards to date, is the Lifetime Achievement Award by the Ards International Guitar Festival in Ireland. You can find out more about her on her website www.sarahmcquaid.com or subscribe to her YouTube channel.
"My main guitar was custom-made for me by Andy Manson and in my experience there's no better way to get exactly what you want in a guitar than having a guitar custom-made for you. That said, I'm still very fond of my 1965 Martin D-28, and I also play an Ibanez Artist electric kindly loaned to me long-term by Michael Chapman.
And I still have my very first guitar, a Yamaha FG-375S that my mother bought for me secondhand when I was 13 years old. It's actually a really lovely instrument — for a factory-made guitar, you'd be hard put to find a better one!"
Bruce Kulick – Martin D-18, 000-28VS + Gibson LG1, LG2, Southern Jumbo, Elvis Black Dove, J-160E, J-185
Bio: Bruce led quite the rock n roll lifestyle having played with the legendary KISS for 12 years. His stint as a musician didn't end there, however, as he also collaborated with ex-Motley Crue singer John Corabi to create Union. He has also worked alongside other artists like Billy Squier and the Good Rats. You can check out his website www.kulick.net to learn more or follow him on Twitter @brucekulick.
"I love Martin guitars for the tone, and craftsmanship. I own many of their models, from D18 to HD28V to a 000-28VS that is amazing in tone. Gibsons, are generally easier to play, and I love my LG-1 and two LG-2 both vintage one from the 50's and one from the 60's. Also I own and love my Gibson Southern Jumbo from 1968 and a 2005 Elvis Black Dove that records magically.
I also love a Lennon style J-160E from Montana, and my Montana J-185 in Blonde with all amazing maple sides and back. Sometimes that Beatle tone is more Gibson, but even they recorded with Martin guitars. It's a personal thing, what acoustic is best. But I love both these brands and they do get recorded!"
Jeff George – Martin D-28, D-35 + D-45, Gibson Era J-45, Southern Jumbo + Taylor Guitars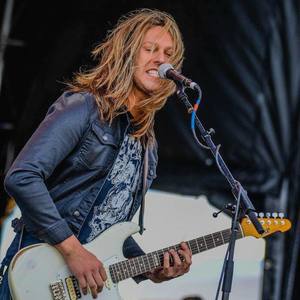 Bio: Jeff gained fame as the guitarist for Sebastian Bach. These days, though, he has set out on his own and is now in a band called We Are Harlot. He is an incredibly skilled guitarist that continues to leave his mark on the music scene with every new song. You can subscribe to his YouTube channel or follow him on Twitter @jeffgeorgemusic.
"Acoustic guitars like electric guitars are very, very personal things and each guitar can have totally different characteristics from one to another. Myself, I am a true lover of Vintage acoustic guitars and I love Martin and Gibson guitars. From Martin it would be a D-28, D-35, or an ever elusive D-45. The bass repose on these guitars is unparalleled. Super even sound across all strings and that Martin heart right in the middle – just awesome.
Gibson acoustic from this period are also downright amazing, but are definitely different animals. My choice from this era would be a Banner Era J-45 from the mid 40's or a Southern Jumbo from the 50's. These two guitars literally wrote the book for country western music for that entire era. They are spanky, boomy, bright and slightly angry all at the same time.
For the modern acoustic guitar, I feel that Taylor Guitars is hands down the finest acoustic guitar brand available. They use all the right woods and are crafted in the ways that the old guitars. They are super durable and have spectacular pickups and electronics and there is a model for any price range from beginner to pro to collector. I hope this helps a little and give you all an insight into my world of acoustic guitars. Keep on pickin'!"
Thomas Nordegg – Atlantis HexFX by Willcox Guitars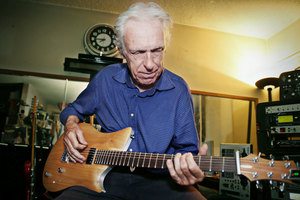 Bio: Thomas is a legend in his own right. He has been a guitar tech for some of the most notable names in the rock world including Frank Zappa, Dweezil Zappa, Steve Vai, The Pretenders, Jimmy Page, Duran Duran, Tears for Fears, and more. He has been the go-to guy for guitars for some of the most groundbreaking guitarists in the world. You can find him on his YouTube channel or sharing his rigs and knowledge as a guest on countless channels.
Thomas recommended the electro-acoustic guitar model known as the Atlantis HexFX by Willcox Gutiars. This model is equipped with the LightWave Optical pickup system that this expert especially highlighted for us.
Nate Savage – Collings D1
Bio: Nate has a lot of experience with selecting guitars. Much of his childhood was spent in guitar stores with this dad. Later he went on to sell the instruments in one of the highest volume music stores in America. Now, he can be found teaching his invaluable skills to students. You can check out his website at natesavage.com or follow him on Twitter @guitarlessons.
"I own a Taylor 814ce and my oldest and dearest guitar is an Alvarez Yairi GY-1. My mom gave that guitar to my dad on their 25th wedding anniversary and my dad turned around and gave it to me when I graduated from university. I play both those guitars a fair bit, but the Taylor is my main workhorse guitar for a lot of the lessons I do. However, the best acoustic guitar I've ever played has got to be a Collings D1."
Jim Falbo – Cordoba Fusion Orchestra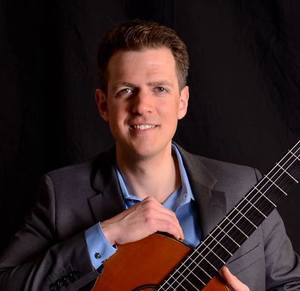 Bio: Inspired at a young age to play music, Jim has gone on to become an incredible performer at events. He has even won awards such as Weddingwire.com Couple's Choice for a number of years in a row. Jim also performs his own concerts and has released four albums so far. You can check out his website at www.jimfalboguitar.com or subscribe to his YouTube channel.
"The best acoustic guitar is really a matter of personal taste, and what kind of style you are trying to play. I play a wide mix of music from classical, to pop classics, gypsy jazz, Latin/Spanish, and contemporary arrangements, and find the Cordoba Fusion Orchestra model to be the most versatile guitar for these styles.
As any classical guitarist knows, a guitar made from a single craftsman costs a lot of money, and doesn't come with a pickup inside, so finding a classical guitar that I could use at gigs was a challenge, until I found the Cordoba Fusion. The Fishman pickup helps project the warm sound of the guitar in the many different settings I play in. It also has a smaller nut width, which helps out for soloing with a looper pedal set-up, and makes playing for extended periods easier on my hands."
Mark Abrahams – Yamaha A3R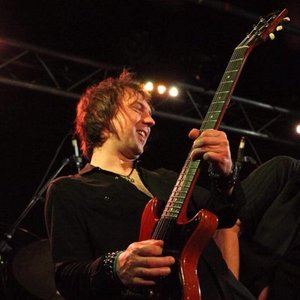 Bio: Mark has lived a life in the music scene for as long as he can remember. This included having a number of bands throughout his teen and adult years until he hit it big with Wishbone Ash. Mark isn't just a master guitarist, he also a lot of experience with them from his retail days, when he owned his own guitar shop Vision Guitars. You can check out what Mark is up to on www.mark-abrahams.com or follow him on Twitter @WishboneMark.
"I spent 20 years prior to joining Wishbone Ash working in music retail selling guitars, during those years I played many great acoustic guitars but the brand I always steered people towards was Yamaha. Yamaha to me represents quality, they don't put their name on just anything, so, whether you buy a beginner's guitar or something high end, you can always be sure you're buying a great instrument for its price.
The Yamaha acoustic guitar I always recommend is the A3R model, it's a high quality solid wood workhorse electro-acoustic guitar with an amazing pickup system. These guitars, and Yamaha guitars, in general, are so consistently good that I would not hesitate to recommend anyone to try one in their local music store. I can almost guarantee it will play great. When we introduced an acoustic section into our Wishbone Ash set I followed the advice I'd given other people for years and bought 2 Yamaha A3R acoustic guitars and couldn't be more pleased with them."
Michael McCabe – Seagull Guitars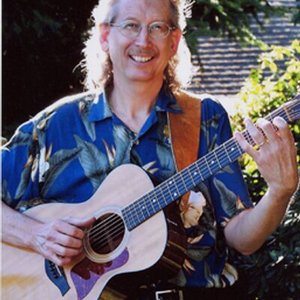 Bio: As a guitarist, Michael has mastered a number of musical genres, which has led him to open for a great many of the greats, including Herbie Hancock, Tom Scott, and Scott Cossu. He is a gifted lyricist, even earning a CMAA Golden Eagle Award for "Songwriter of the Year" for his efforts. Michael has also released six CDs to date. To learn what he is up to, you can head to www.mmccabe.com or follow him on Twitter @mgmccabe.
"For the money I would suggest Seagull. I am the original owner of a 1987 Taylor 712W. This guitar fits me perfectly. One must do their own research and play many makes and models to find their own fit."
This brings us to the conclusion of these great artists' wisdom. All of their responses are truly incredible, providing guitar enthusiasts and beginners alike with some much needed guidance and advice.
So, now that you want the pros recommend, what do you think? What are some of your favorite acoustic guitars to play? Let us know!